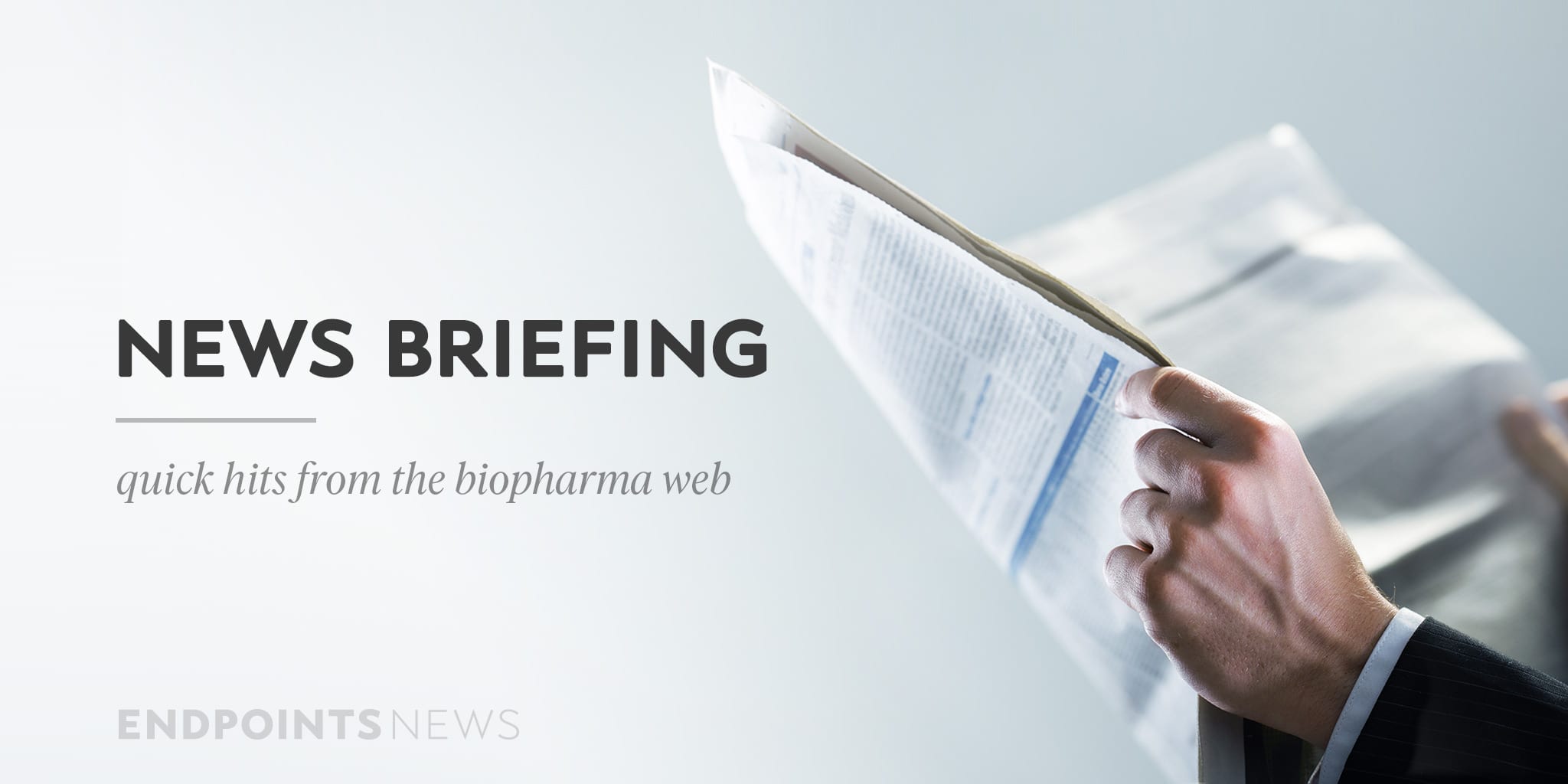 Aeter­na dis­con­tin­ues vac­cine de­vel­op­ment; Idera re­brands as Ac­er­a­gen
As biotechs start to de­tail 2023 plans — M&A, new em­phases in drug R&D and more with in­vestors — oth­ers are start­ing to trim back or us­ing the new year as an op­por­tu­ni­ty to do an about-face and try and start with a clean slate.
Three such biotechs un­veiled next steps for their re­spec­tive com­pa­nies Tues­day morn­ing.
Aeter­na ax­es ear­ly-stage vac­cine pipeline af­ter reac­quir­ing re­gion­al rights to sole prod­uct
Aeter­na Zen­taris is cut­ting its work on a vac­cine plat­form, which the biotech said had po­ten­tial ap­pli­ca­tions against chlamy­dia and Covid-19. How­ev­er, the com­pa­ny said it had not been able to se­lect a clin­i­cal de­vel­op­ment can­di­date for a Covid-19 vac­cine.
The biotech cit­ed "changes in the glob­al sit­u­a­tion" and want­i­ng to be "pru­dent with the use of re­sources" as rea­sons for scrap­ping the vac­cine plat­form. It is al­so ter­mi­nat­ing li­cense agree­ments with the Uni­ver­si­ty of Würzburg for the plat­form tech­nol­o­gy.
Mean­while, the rights to Macrilen, an oral ghre­lin ag­o­nist in­di­cat­ed to di­ag­nose adult growth hor­mone de­fi­cien­cy, will be re­turn­ing back to Aeter­na, the orig­i­nal de­vel­op­er. No­vo Nordisk of­fered $145 mil­lion and a $36 mil­lion eq­ui­ty in­vest­ment in 2018 to Strong­bridge Bio­phar­ma to scoop up re­gion­al rights in US and Cana­da for the ag­o­nist, af­ter Strong­bridge bought the rights from Aeter­na for $24 mil­lion up­front plus mile­stones.
Aeter­na an­nounced last Au­gust that the rights would be re­turn­ing to the com­pa­ny, fol­low­ing a 270-day pe­ri­od.
CFO Giu­liano La Frat­ta added that the de­ci­sion to "stream­line our pipeline" by end­ing the vac­cine de­vel­op­ment pro­gram ex­tends the com­pa­ny's cash flow in­to 2025.
— Paul Schloess­er
Idera takes on a new name, tick­er af­ter merg­er and stock split
Af­ter merg­ing with a rare dis­ease com­pa­ny, Idera is phas­ing its name out.
Can­cer biotech Idera Phar­ma­ceu­ti­cals put out word Tues­day it will be tak­ing on Ac­er­a­gen's name and stock tick­er $ACGN, ef­fec­tive Wednes­day af­ter buy­ing the rare dis­ease com­pa­ny in an all-stock deal. Idera had an­nounced last year it would buy Ac­er­a­gen af­ter Idera's lead drug flopped and a col­lab­o­ra­tion with Ab­b­Vie end­ed.
Shares of the pen­ny stock $IDRA fell 13% af­ter the an­nounce­ment, cur­rent­ly trad­ing be­low 50 cents a share.
Idera flunked a Phase III melanoma tri­al with its Toll-like re­cep­tor 9 ag­o­nist tilso­tolimod back in 2021. While ex­ec­u­tives hoped tri­als in oth­er can­cers would bring about bet­ter re­sults, those failed to pan out, and Idera dis­con­tin­ued en­roll­ment lat­er that year in a Phase II study.
Idera added that with an ap­proved re­verse split of com­mon stock at a ra­tio of 1:17, the com­pa­ny has now got­ten back in com­pli­ance with Nas­daq.
Ac­er­a­gen CEO John Tay­lor said in a state­ment that for 2023, the com­pa­ny has two planned Phase II read­outs for ACG-701, a pro­pri­etary oral dos­ing reg­i­men of sodi­um fusidate for cys­tic fi­bro­sis. Ad­di­tion­al­ly, the biotech is mov­ing for­ward on start­ing a Phase II/II tri­al for ACG-801, an en­zyme re­place­ment can­di­date for Far­ber dis­ease, a dis­ease where a lipid called ce­ramide ac­cu­mu­lates in the body to ex­cess lev­els and can cause pre­ma­ture death.
That tri­al, if every­thing goes to plan, will start some­time in Q1 next year. Cur­rent­ly ACG-801 has or­phan drug, fast track and rare pe­di­atric dis­ease des­ig­na­tions from FDA.
Even with the merg­er and re­gain­ing com­pli­ance with Nas­daq, its avail­able cash is on­ly ex­pect­ed to pro­vide the biotech with run­way in­to Q3 this year. Idera's lat­est quar­ter­ly fil­ing with the SEC point­ed to the com­pa­ny hav­ing around $30 mil­lion in cash, equiv­a­lents and oth­er cur­rent as­sets.
— Paul Schloess­er
hC Bio­science ac­quires Uni­ver­si­ty of Chica­go spin­out
Af­ter dis­clos­ing an­oth­er $16 mil­lion in fi­nanc­ing last No­vem­ber, hC Bio­science put out word it has ac­quired a start­up look­ing to make tR­NA-based ther­a­pies.
Take­da-backed hC said it bought 4SR Bio­sciences, found­ed in the labs of the Uni­ver­si­ty of Chica­go's Christo­pher Katan­s­ki and Tao Pan. Deal terms were not dis­closed. Com­bin­ing the tech, IP and ex­per­tise of the two com­pa­nies will help hC build out ther­a­pies for ge­net­ic dis­ease and can­cer, the biotech said.
The com­pa­ny is at­tempt­ing to go af­ter tR­NA, which peers like Flag­ship Pi­o­neer­ing's All­tr­na, Shape Ther­a­peu­tics and Tevard Bio­sciences think can open up the drug de­vel­op­ment to treat dis­eases re­gard­less of gene or lo­ca­tion of mu­ta­tion.
"Bring­ing their pow­er­ful re­search tools and ex­per­tise in tR­NA and struc­tur­al bi­ol­o­gy in-house en­ables us to bet­ter un­der­stand fun­da­men­tal mech­a­nisms of tR­NA bi­ol­o­gy and dis­ease path­ways as­so­ci­at­ed with ge­net­ic er­rors and, im­por­tant­ly, how best to in­ter­vene with en­gi­neered tR­NAs," said hC CEO Leslie Williams.
— Kyle LaHu­cik