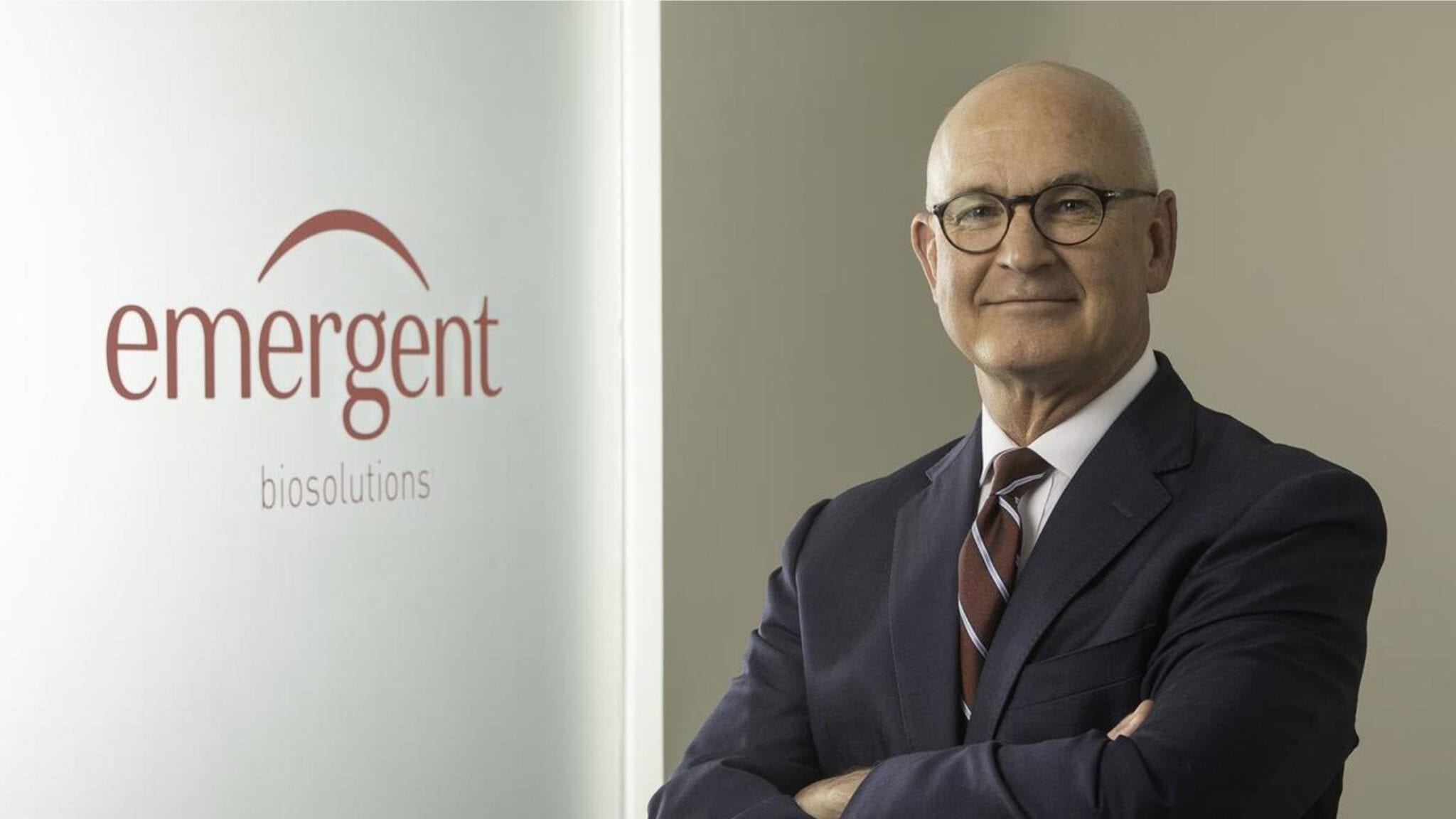 Af­ter a months-long halt on pro­duc­tion, Emer­gent is back up and run­ning in Bal­ti­more
It's been a long time since Emer­gent BioSo­lu­tions has been able to pro­duce Covid-19 vac­cines at its Bal­ti­more Bayview plant, but the FDA has giv­en the com­pa­ny the go-ahead to re­sume pro­duc­tion, a com­pa­ny spokesman con­firmed Thurs­day morn­ing in an email to End­points News.
The news comes two months af­ter the com­pa­ny said it was near a deal to re­sume. In a House sub­com­mit­tee meet­ing in June, CEO Bob Kramer said that his com­pa­ny was pre­pared to re­sume man­u­fac­tur­ing im­me­di­ate­ly af­ter it re­ceived the go-ahead from the FDA.
"We are proud to be re­sum­ing pro­duc­tion of bulk Covid-19 vac­cine batch­es fol­low­ing ad­di­tion­al re­views and col­lab­o­ra­tion with FDA and our man­u­fac­tur­ing part­ners," Kramer told the Wall Street Jour­nal in a state­ment late Wednes­day. "We are grate­ful for the op­por­tu­ni­ty to help bring this glob­al pan­dem­ic to an end."
This means J&J pro­duc­tion will re­sume. The CD­MO was pre­vi­ous­ly re­spon­si­ble for mak­ing drug sub­stance for the As­traZeneca jab as well, but af­ter Pres­i­dent Joe Biden's ad­min­is­tra­tion or­dered J&J to take over con­trol of the plant, As­traZeneca en­gaged in dis­cus­sions with New Jer­sey-based CD­MO Catal­ent to move its op­er­a­tions over to its Mary­land fa­cil­i­ty.
Ear­ly in the man­u­fac­tur­ing process, Emer­gent was forced to toss drug sub­stance used in As­traZeneca's jab. In that meet­ing be­fore the House sub­com­mit­tee, Kramer blamed the mix­up on flawed in­struc­tions from the British drug­mak­er.
Lat­er on, a batch of drug sub­stance in­tend­ed for the As­traZeneca vac­cine came in close prox­im­i­ty with a J&J batch, con­t­a­m­i­nat­ing it as well. That mix­up wasn't no­ticed un­til J&J qual­i­ty con­trol work­ers picked up on it at one of its sites.
Be­fore those screw ups, Emer­gent tout­ed its abil­i­ty to man­u­fac­ture more than 1 bil­lion dos­es a year. Kramer went on CN­BC's "Mad Mon­ey" in March to say just that, when it inked a $480 mil­lion, two-year deal with the US gov­ern­ment.
"The Amer­i­can peo­ple should have high ex­pec­ta­tions of the part­ners its gov­ern­ment choos­es to help pre­pare them for dis­as­ter, and we have even high­er ex­pec­ta­tions of our­selves," Emer­gent CEO Bob Kramer said in a press re­lease. "We have fall­en short of those lofty am­bi­tions over the past few months but re­sump­tion of man­u­fac­tur­ing is a key mile­stone and we are grate­ful for the op­por­tu­ni­ty to help bring this glob­al pan­dem­ic to an end. We'd like to thank our gov­ern­ment part­ners as well as John­son & John­son for their sup­port."
As­traZeneca's vac­cine has been ap­proved in sev­er­al coun­tries around the world, but not the US be­cause of a rare but se­ri­ous blood clot in the brain that has been re­port­ed in some who've re­ceived that vac­cine. De­mand for J&J's sin­gle-dose jab has waned do­mes­ti­cal­ly, re­cent­ly, but it re­mains a vi­able op­tions for coun­tries over­sees that are lack­ing ad­e­quate dos­es, par­tic­u­lar­ly those try­ing to in­oc­u­late peo­ple in rur­al ar­eas. J&J's sin­gle-dose for­mat makes it eas­i­er to ad­min­is­ter to those who can­not make mul­ti­ple trips in­to a pop­u­lat­ed area to a clin­ic or hos­pi­tal. The US pledged to do­nate dos­es of J&J's shot else­where, in­clud­ing 1 mil­lion to Bo­livia.
There are still around 30 mil­lion dos­es that have been made that the FDA has yet to clear J&J to dis­trib­ute. An­oth­er batch of J&J's vac­cine was re­leased three weeks ago, bring­ing the to­tal num­ber to 40 mil­lion, while rough­ly 75 mil­lion have been de­stroyed.
"Based up­on our cur­rent ob­ser­va­tions of the im­ple­ment­ed cor­rec­tive ac­tions, FDA does not ob­ject to the re­sump­tion of man­u­fac­tur­ing" at the Bal­ti­more plant," a let­ter to the FDA, ob­tained by the WSJ, said.