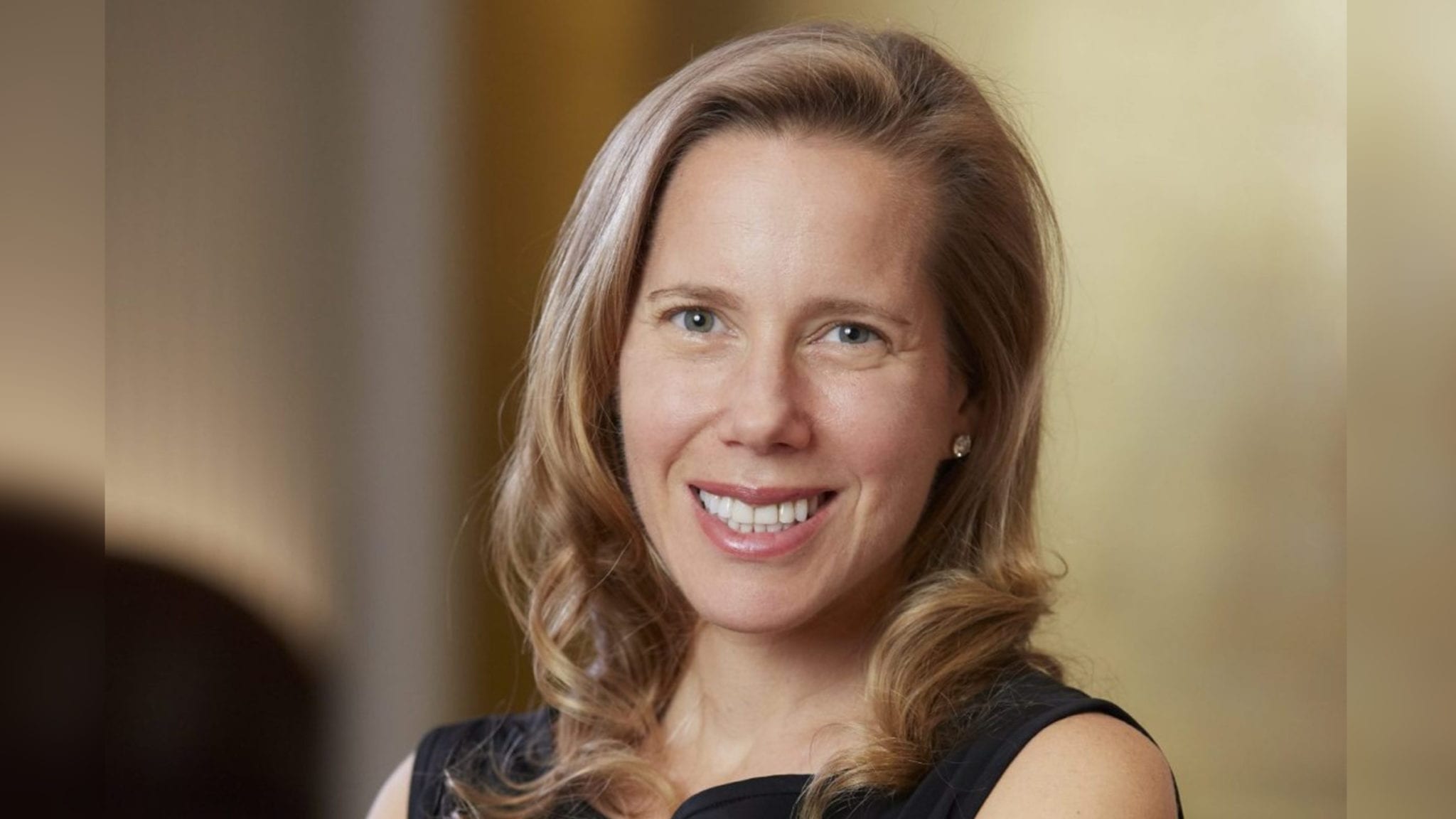 Rachel McMinn, Neurogene CEO
Af­ter leav­ing Wall Street to launch a gene ther­a­py up­start, Rachel McMinn nabs $115M to dri­ve her first can­di­date to the clin­ic
When for­mer an­a­lyst Rachel McMinn start­ed Neu­ro­gene from her apart­ment around three years ago, she would joke that they'd get of­fice space as soon as her liv­ing room ta­ble was no longer big enough to hold com­pa­ny meet­ings.
"We last­ed about a year be­fore my liv­ing room couldn't take it any­more," she said.
With sev­er­al gene ther­a­pies for Bat­ten dis­ease and oth­er lyso­so­mal stor­age dis­or­ders in the pre­clin­i­cal and dis­cov­ery stage, Neu­ro­gene is now bound for the clin­ic. And on Wednes­day, they an­nounced a $115 mil­lion Se­ries B to get them there.
"Gene ther­a­py has gen­er­at­ed so much en­thu­si­asm for pa­tients and fam­i­lies with these dev­as­tat­ing dis­or­ders, but there's still a lot of sci­ence and in­no­va­tion left on the ta­ble," McMinn said.
The CEO said Neu­ro­gene will split the Se­ries B funds in­to four "buck­ets," the first of which is ad­vanc­ing mul­ti­ple gene ther­a­py pro­grams in­to the clin­ic. She an­tic­i­pates fil­ing the first IND in 2021 for CLN5, a rapid­ly pro­gres­sive sub­type of Bat­ten dis­ease caused by a vari­ant in the CLN5 gene.
The sec­ond so-called buck­et for the Se­ries B funds will be ex­pand­ing the com­pa­ny's port­fo­lio, fol­lowed by an­oth­er buck­et for "aug­ment­ing our re­sources for our nov­el tech­nol­o­gy plat­form," the CEO said. Then comes man­u­fac­tur­ing.
"We've got the abil­i­ty to make virus in-house, and the mon­ey from the fi­nanc­ing will al­low us to take that vec­tor to the next stage and … make GMP qual­i­ty vec­tor for use in dos­ing and clin­i­cal tri­als," McMinn said.
Be­cause Neu­ro­gene man­u­fac­tures prod­ucts in-house, the biotech has got­ten around the mas­sive gene ther­a­py man­u­fac­tur­ing bot­tle­neck, which has Big Phar­ma and big biotech spend­ing bil­lions on retro­fit­ted plants and gene ther­a­py fac­to­ries.
The con­cept of gene ther­a­py is sim­ple: A vi­ral par­ti­cle is used to de­liv­er a healthy copy of a gene to a pa­tient with a dys­func­tion­al gene. In the case of Neu­ro­gene's CLN5 can­di­date, vi­ral vec­tors shut­tle a pay­load in­to the body de­signed to make the CLN5 gene.
"Over the next year, key mile­stones will be fil­ing our first IND, com­plet­ing the re­fur­bish­ment of our GMP man­u­fac­tur­ing fa­cil­i­ty, (and) ad­vanc­ing our pro­grams to­wards the clin­ic," McMinn said. Af­ter CLN5, the goal is to file one to two IND's a year, she added.
The CEO pre­vi­ous­ly served as an an­a­lyst at Piper Jaf­fray, Cowen and Bank of Amer­i­ca Mer­rill Lynch, and as chief busi­ness and strat­e­gy of­fi­cer at In­ter­cept. Dur­ing her time as an an­a­lyst, McMinn said most peo­ple would stay away from in­vest­ing in neu­rol­o­gy com­pa­nies "be­cause drugs in­evitably fail."
"There's re­al­ly been noth­ing, very lit­tle in­no­va­tion in dev­as­tat­ing neu­ro­log­i­cal dis­or­ders, for quite a long time," she said, adding that she was in­spired to jump in­to R&D by an old­er broth­er who is neu­ro­log­i­cal­ly im­paired.
Neu­ro­gene at­tract­ed a slate of new and old in­vestors, in­clud­ing EcoR1 Cap­i­tal which led the round, and Red­mile Group, Sam­sara Bio­Cap­i­tal, Cor­morant As­set Man­age­ment, Black­Rock, funds man­aged by Janus Hen­der­son In­vestors, Cas­din Cap­i­tal, Avid­i­ty Part­ners, As­cen­dant Bio­Cap­i­tal, Ar­row­mark Part­ners, Alexan­dria Ven­ture In­vest­ments, and an undis­closed lead­ing health­care in­vest­ment fund.
"For me, I re­al­ly want to make a dif­fer­ence," McMinn said, adding lat­er, "I'm per­son­al­ly dri­ven by de­vel­op­ing some­thing that is life-al­ter­ing for peo­ple that re­al­ly have no oth­er op­tion."