Alex­ion is re­or­ga­niz­ing R&D, ax­ing 600-plus jobs and mov­ing HQ to Boston as ex­ecs prep deal spree
The new crew in charge of Alex­ion $ALXN is pulling up stakes from New Haven, CT and mov­ing its head­quar­ters to the big bio­phar­ma hub in Boston/Cam­bridge. And the dra­mat­ic move will come with some big lay­offs.
In a top-to-bot­tom re­vamp, Alex­ion CEO Lud­wig Hantson an­nounced plans to down­size R&D as it re­or­ga­nized the pipeline. The bio­phar­ma com­pa­ny al­so plans to shut­ter a va­ri­ety of fa­cil­i­ties, in­clud­ing the Alex­ion Rhode Is­land man­u­fac­tur­ing fa­cil­i­ty and "cer­tain re­gion­al and coun­try-based of­fices." And it will spend up to $440 mil­lion in a shake­up that in­cludes lay­offs in the com­mer­cial group as well as ad­min­is­tra­tive of­fices as it moves 400 jobs to Boston.
Alex­ion's HQ is head­ed for a new of­fice build­ing un­der con­struc­tion on the South Boston wa­ter­front, where it's tak­ing 150,000 square feet. And the Boston Busi­ness Jour­nal re­ports that it will shut­ter a lo­ca­tion it has in Lex­ing­ton, ac­quired in the $8.4 bil­lion Synage­va buy­out — now large­ly writ­ten off as a bust of epic pro­por­tions.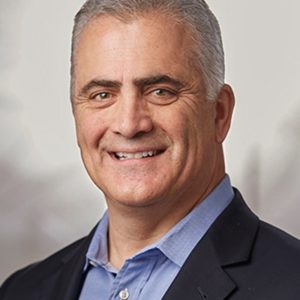 Paul Clan­cy
In a call with an­a­lysts Tues­day morn­ing, the CEO out­lined plans to lay off 20% of its work­force, which would ac­count for more than 600 staffers out of the 3,121 em­ployed at the com­pa­ny at the end of 2016. The re­struc­tur­ing is de­signed to free up $250 mil­lion in an­nu­al spend­ing, $100 mil­lion of which will be steered to new busi­ness de­vel­op­ment deals — an ar­ray of planned li­cens­ing pacts, part­ner­ships and bolt-on ac­qui­si­tions — as well as new tri­als for '1210 and oth­er ex­per­i­men­tal ther­a­pies.
"It's core for the strat­e­gy to re­build the pipeline," not­ed CFO Paul Clan­cy, who joined Alex­ion from Bio­gen two months ago. So you can look for­ward to a new stream of deals, most fo­cused on Phase I and Phase II as­sets ahead of proof-of-con­cept da­ta.
Alex­ion's shares slid 1% in ear­ly trad­ing trad­ing.
---
Alex­ion is mov­ing fast, plan­ning to re­lo­cate 400 po­si­tions by mid-2018, while leav­ing 450 jobs in New Haven. It's all part of a three-prong strat­e­gy that in­volves big changes in R&D, a new struc­ture for fa­cil­i­ties with more out­sourc­ing on man­u­fac­tur­ing — all play­ing out over the next 12 months.
"By stream­lin­ing our op­er­a­tions we will cre­ate a lean­er or­ga­ni­za­tion with greater fi­nan­cial flex­i­bil­i­ty that is high­ly fo­cused on de­liv­er­ing for pa­tients, grow­ing our rare dis­ease busi­ness, and both lever­ag­ing our lead­er­ship in com­ple­ment and pur­su­ing dis­ci­plined busi­ness de­vel­op­ment to ex­pand the pipeline," said Hantson. "These types of changes are dif­fi­cult and we rec­og­nize that they have a per­son­al im­pact on peo­ple who have been ded­i­cat­ed to the mis­sion of Alex­ion."
Hantson took over as CEO at Alex­ion af­ter a probe in the com­pa­ny's mar­ket­ing prac­tices led to the quick ex­it of two top ex­ecs. He fol­lowed up by re­vamp­ing the ex­ec­u­tive team and an­nounc­ing a pipeline do-over, drop­ping ALXN1101 (cPMP re­place­ment ther­a­py) and ALXN6000 (samal­izum­ab), look­ing for buy­ers to pick these ther­a­pies up. The biotech al­so punt­ed an am­bi­tious ef­fort on a range of pre­clin­i­cal pacts with Mod­er­na, Blue­print and Ar­bu­tus.
Alex­ion faces a se­ri­ous chal­lenge, re­ly­ing for the bulk of its rev­enue on Soliris, one of the world's most ex­pen­sive ther­a­pies, with a weak pipeline to back it up in of­fer­ing new drugs when its patents start to ex­pire.
In the makeover at Alex­ion, Hantson ev­i­dent­ly wants to re­turn to Boston/Cam­bridge, where he based the spin­off Bax­al­ta be­fore Shire bought it out.