After announcing a clean sweep of the executive suite a few days ago, Alexion's new CEO Ludwig Hantson is bringing in a very familiar face to take over as head of R&D.
Hantson chose John Orloff, his R&D chief at the short-lived Baxalta, to take over the helm at Alexion's research group, replacing Martin Mackay. The move likely signals some looming pipeline changes at the company, which sells Soliris, one of the world's most expensive therapeutics.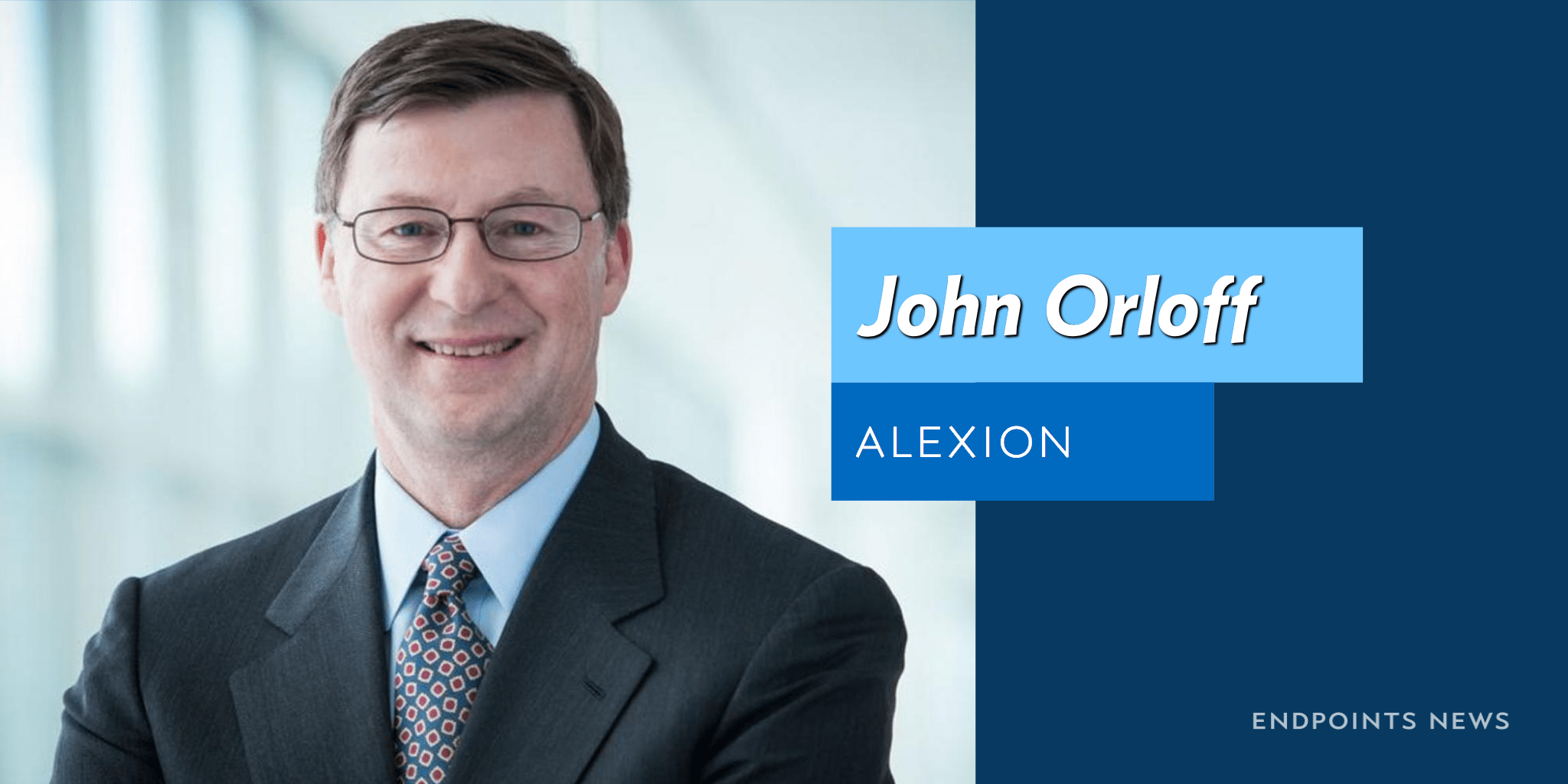 ---
The release on Orloff's new role at Alexion includes the telling statement that he'll be coming to the company "aligned on the highest priority development programs," including Soliris' registration filing for refractory generalized myasthenia gravis — or gMG — and the ALXN1210 development programs.
Aside from ALXN1210, Hantson has been little impressed with the pipeline at Alexion. Baxalta, after it was spun out of Baxter and before it was bought out by Shire, moved to beef up its pipeline with a string of deals. And analysts will be looking now to see if a reunited Orloff and Hantson will do the same at Alexion.
One of the biggest deals that Alexion pulled off under the old leadership – whacked after accusations of dodgy Soliris sales practices were raised by staff —   was the $8.4 billion buyout of Synageva, which netted a struggling product and setbacks in the clinic.
ALXN1210 — an anti-C5 antibody that inhibits terminal complement for patients with paroxysmal nocturnal hemoglobinuria (PNH) — was about the only experimental product that earned much respect.
Orloff was recruited from Novelion, which he joined just six months ago.
Orloff's appointment was announced along with two other members of the replacement team: Anne-Marie Law, the new EVP of human resources and another Baxalta vet, and Indrani Lall Franchini, chief compliance officer.
Leerink's Geoffrey Porges, one of the most critical of all the analysts who cover Alexion, wasn't in the least bit happy with the way Hantson is handling the transition. He noted:
The "announcement of the wholesaler Baxter-ization of the management suite does little to reassure us the business outlook at the company is not impaired, or that growth can be maintained, at anything comparable to our prior expectations. We still believe in the myasthenia gravis (MG) indication and the value of the ALXN1210 line extension, but our confidence in the core business has been tested by the steady stream of disclosures and management missteps."
Porges cut his longterm revenue forecast for the company by 14%.
---
The best place to read
Endpoints News

? In your inbox.

Comprehensive daily news report for those who discover, develop, and market drugs. Join 47,800+ biopharma pros who read Endpoints News by email every day.

Free Subscription
---
---
---