Alex­ion's new CEO is bring­ing an old col­league in to run R&D, can new deals be far be­hind?
Af­ter an­nounc­ing a clean sweep of the ex­ec­u­tive suite a few days ago, Alex­ion's new CEO Lud­wig Hantson is bring­ing in a very fa­mil­iar face to take over as head of R&D.
Hantson chose John Orloff, his R&D chief at the short-lived Bax­al­ta, to take over the helm at Alex­ion's re­search group, re­plac­ing Mar­tin Mack­ay. The move like­ly sig­nals some loom­ing pipeline changes at the com­pa­ny, which sells Soliris, one of the world's most ex­pen­sive ther­a­peu­tics.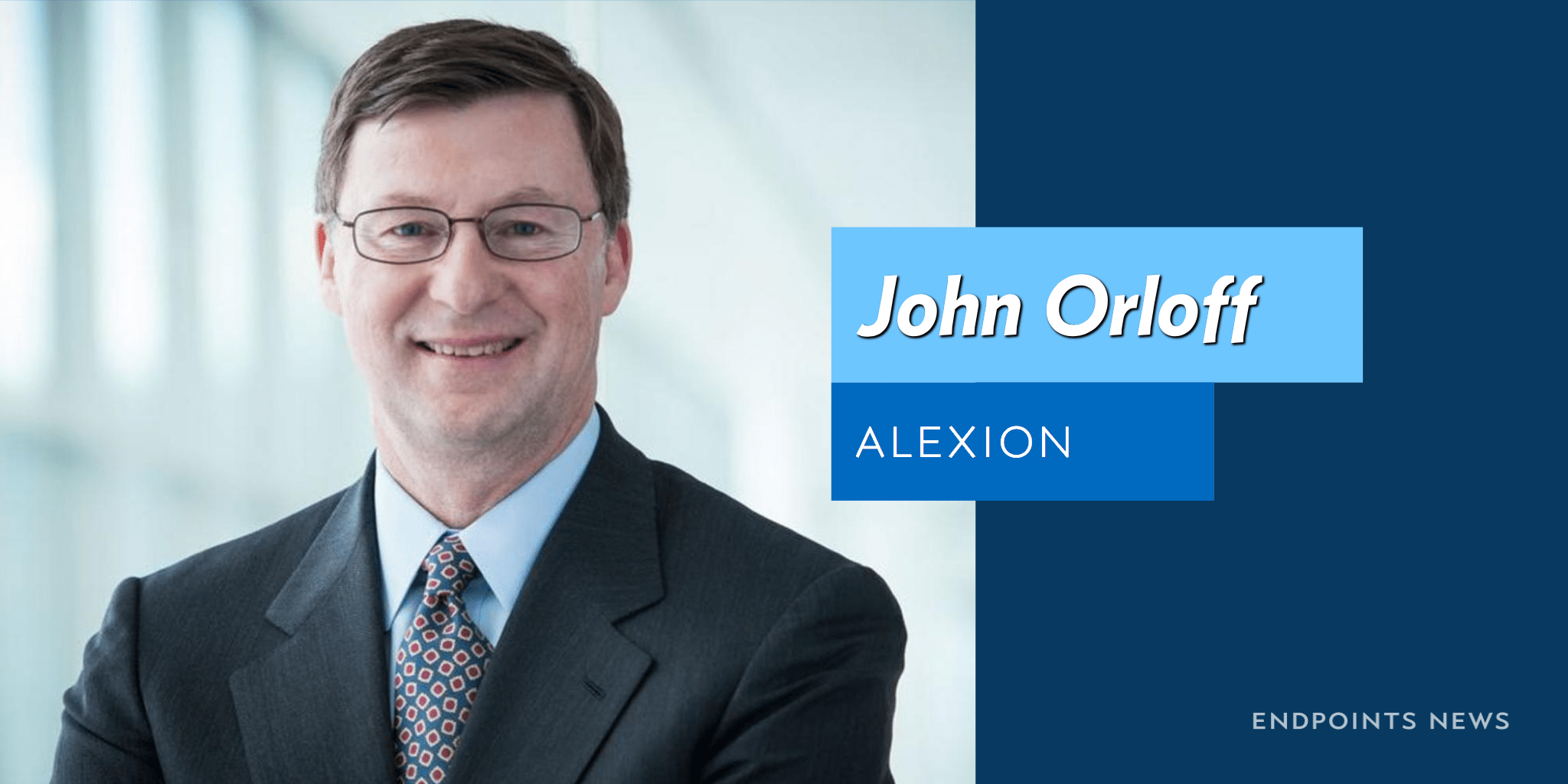 ---
The re­lease on Orloff's new role at Alex­ion in­cludes the telling state­ment that he'll be com­ing to the com­pa­ny "aligned on the high­est pri­or­i­ty de­vel­op­ment pro­grams," in­clud­ing Soliris' reg­is­tra­tion fil­ing for re­frac­to­ry gen­er­al­ized myas­the­nia gravis — or gMG — and the ALXN1210 de­vel­op­ment pro­grams.
Aside from ALXN1210, Hantson has been lit­tle im­pressed with the pipeline at Alex­ion. Bax­al­ta, af­ter it was spun out of Bax­ter and be­fore it was bought out by Shire, moved to beef up its pipeline with a string of deals. And an­a­lysts will be look­ing now to see if a re­unit­ed Orloff and Hantson will do the same at Alex­ion.
One of the biggest deals that Alex­ion pulled off un­der the old lead­er­ship – whacked af­ter ac­cu­sa­tions of dodgy Soliris sales prac­tices were raised by staff — was the $8.4 bil­lion buy­out of Synage­va, which net­ted a strug­gling prod­uct and set­backs in the clin­ic.
ALXN1210 — an an­ti-C5 an­ti­body that in­hibits ter­mi­nal com­ple­ment for pa­tients with parox­ys­mal noc­tur­nal he­mo­glo­bin­uria (PNH) — was about the on­ly ex­per­i­men­tal prod­uct that earned much re­spect.
Orloff was re­cruit­ed from Nov­e­l­ion, which he joined just six months ago.
Orloff's ap­point­ment was an­nounced along with two oth­er mem­bers of the re­place­ment team: Anne-Marie Law, the new EVP of hu­man re­sources and an­oth­er Bax­al­ta vet, and In­drani Lall Fran­chi­ni, chief com­pli­ance of­fi­cer.
Leerink's Ge­of­frey Porges, one of the most crit­i­cal of all the an­a­lysts who cov­er Alex­ion, wasn't in the least bit hap­py with the way Hantson is han­dling the tran­si­tion. He not­ed:
The "an­nounce­ment of the whole­saler Bax­ter-iza­tion of the man­age­ment suite does lit­tle to re­as­sure us the busi­ness out­look at the com­pa­ny is not im­paired, or that growth can be main­tained, at any­thing com­pa­ra­ble to our pri­or ex­pec­ta­tions. We still be­lieve in the myas­the­nia gravis (MG) in­di­ca­tion and the val­ue of the ALXN1210 line ex­ten­sion, but our con­fi­dence in the core busi­ness has been test­ed by the steady stream of dis­clo­sures and man­age­ment mis­steps."
Porges cut his longterm rev­enue fore­cast for the com­pa­ny by 14%.