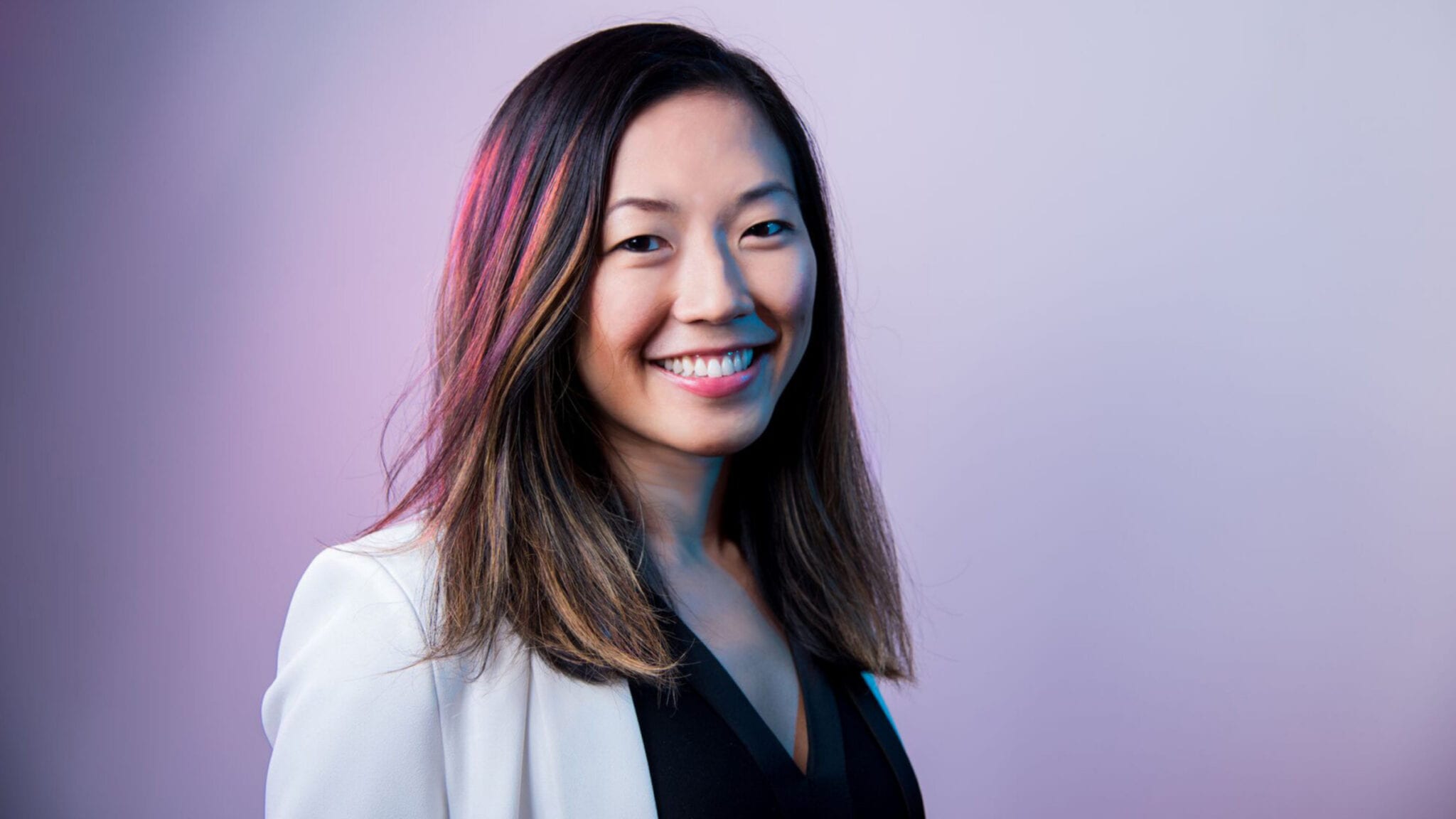 Alice Zhang, founder and CEO of Verge Genomics
Al­ice Zhang's 'all-in-hu­man' AI and ge­nomics up­start scores a $98M Se­ries B
Just a few months af­ter Cal­i­for­nia AI and ge­nomics play­er Verge Ge­nomics part­nered with Eli Lil­ly in a $700 mil­lion-plus biobucks deal for 4 neu­ro­log­i­cal pro­grams, the biotech has fin­ished rais­ing its next fi­nanc­ing round — net­ting $98 mil­lion in eq­ui­ty fund­ing with Lil­ly jump­ing on board as a new in­vestor.
The South San Fran­cis­co-based, neu­ro­science-fo­cused com­pa­ny an­nounced the com­ple­tion of the Se­ries B this morn­ing, which was led by Black­Rock-man­aged funds and sup­port­ed by some new big-name in­vestors such as Eli Lil­ly, Mer­ck's Glob­al Health In­no­va­tion Fund and Vul­can Cap­i­tal. Some ex­ist­ing in­vestors joined in as well, in­clud­ing ALS In­vest­ment Fund and Tao Cap­i­tal Part­ners.
Ac­cord­ing to Verge, the $98 mil­lion from the round will be used to ad­vance lead pro­grams in­to the clin­ic and grow their pipeline with dis­cov­ery, pre­clin­i­cal and clin­i­cal pro­grams.
Hir­ing more em­ploy­ees is al­so on Verge's to-do list, as the biotech cur­rent­ly has 32 em­ploy­ees — and the plan is to dou­ble that in the next 12-18 months.
The biotech has been fo­cused on its dis­cov­ery and pre­clin­i­cal plat­form, where it seeks to dis­tin­guish it­self with an "all-in-hu­man" ap­proach.
To sum­ma­rize, the biotech se­quences genomes de­rived from hu­man brain sam­ples — and in the case of ALS, spinal sam­ples as well. These se­quences then get fed in­to Verge's ma­chine learn­ing soft­ware, which is where AI comes in — and from that da­ta, it sug­gests po­ten­tial drug tar­gets.
Why go the hu­man sam­ple route, in­stead of the more com­mon mice or lab rats?
In short, "The over­all idea is that we can not on­ly use tech­nol­o­gy to ac­cel­er­ate drug de­vel­op­ment it­self, but then de­vel­op drugs that are more like­ly to suc­ceed in hu­mans, be­cause we're start­ing in hu­mans," Verge CEO and founder Al­ice Zhang told End­points News.
"Verge has be­come one of the first AI-en­abled drug dis­cov­ery com­pa­nies to dis­cov­er a nov­el tar­get and de­vel­op it in­ter­nal­ly in­to a pro­pri­etary clin­i­cal can­di­date en­tire­ly us­ing its plat­form," the biotech tout­ed in its press re­lease. And ac­cord­ing to Zhang, that drug can­di­date is its lead can­di­date in ALS — which the biotech hopes to have in the clin­ic some­time next year. That can­di­date is a PIK­fyve gene in­hibitor, which Verge said back in Ju­ly has shown a con­nec­tion to ALS.