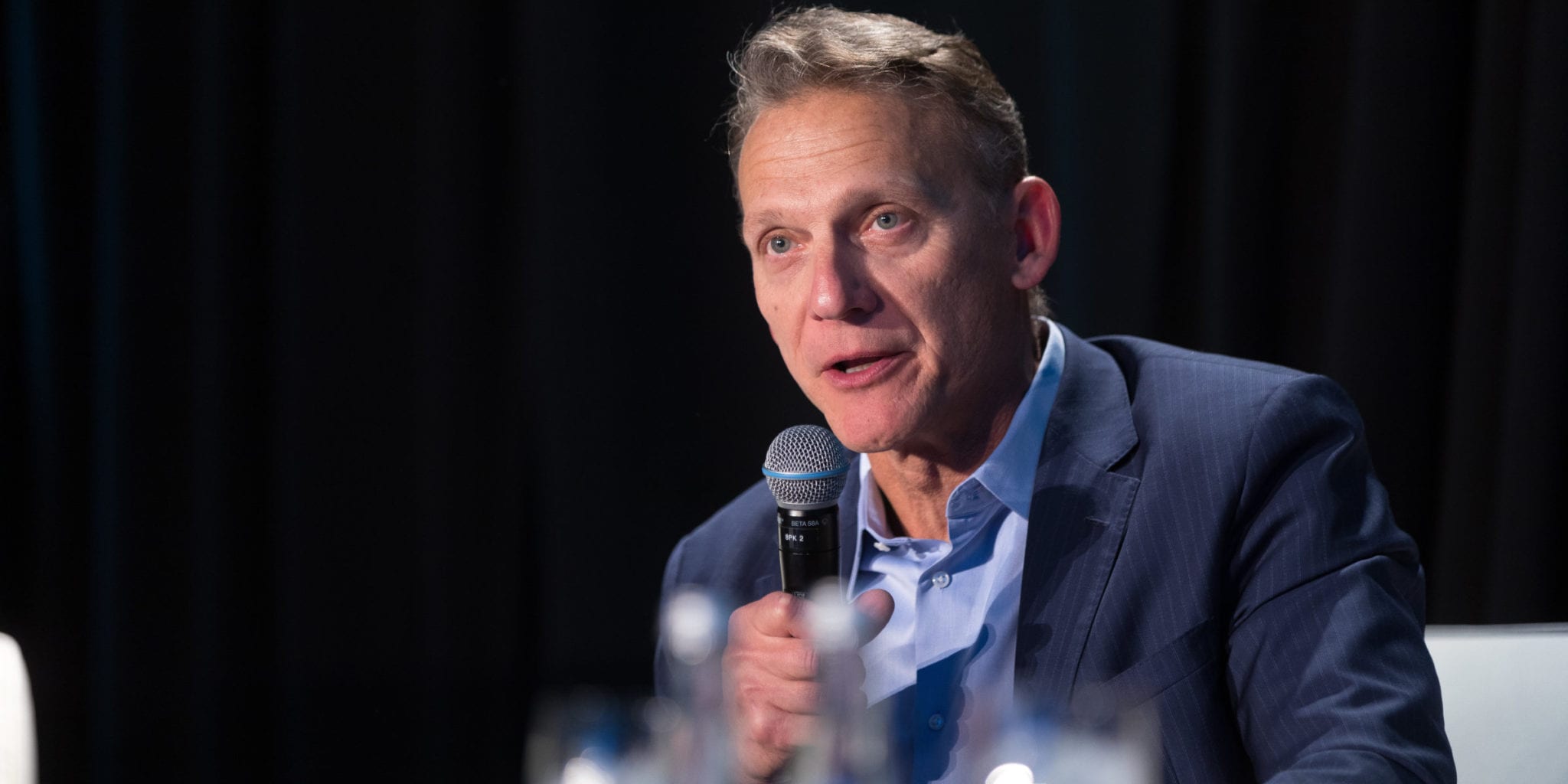 John Reed (Endpoints JPM19, Jeff Rumans)
An­a­lysts poured cold wa­ter, but FDA gives a fast-pass for Sanofi's new Pompe dis­ease drug
An­a­lysts didn't love the re­sults from Sanofi's piv­otal Pompe dis­ease study, but the FDA has ev­i­dent­ly seen enough promise to give it an ex­pe­dit­ed look.
On Wednes­day, the French gi­ant an­nounced that the agency has giv­en pri­or­i­ty re­view for their Pompe dis­ease drug aval­glu­cosi­dase al­fa, hand­ing them a PDU­FA da­ta for May 18 and a chance to get a fur­ther head start on Am­i­cus and the ri­val drug now in Phase III.
Sanofi has had a toe hold in Pompe dis­ease since it bought out Gen­zyme in 2011. The Cam­bridge biotech de­vel­oped My­ozyme and Lu­mizyme, the first and so far on­ly treat­ments for the rare lyso­so­mal dis­or­der. Caused by a miss­ing or dys­func­tion­al sug­ar-pro­cess­ing en­zyme known as GAA, the dis­ease leads to a buildup of sug­ars in cells through­out the body, of­ten caus­ing ir­re­versible mus­cle dam­age.
My­ozyme and Lu­mizyme pro­vides an ar­ti­fi­cial copy of the en­zyme, slow­ing but not stop­ping dam­age.
Sanofi de­signed the new en­zyme to more eas­i­ly squeeze in­side cells, in the­o­ry al­low­ing it to process more sug­ar and fur­ther slow dam­age.
In a 100-pa­tient Phase III study, though, the new en­zyme failed to prove it was su­pe­ri­or to the orig­i­nal drug in im­prov­ing res­pi­ra­to­ry func­tion. It came close, with a P val­ue of .06, and still man­aged to meet the pri­ma­ry end­point of non-in­fe­ri­or­i­ty. But with oth­er op­tions on the hori­zon, the re­sults left an­a­lysts unim­pressed.
"To­day's an­nounce­ment was in line with our ex­pec­ta­tions that…. Ph.3 da­ta would be un­der­whelm­ing," SVB Leerink's Joseph Schwartz wrote in June, when the re­sults came out. Am­i­cus, he said, would be "like­ly the best-in-class next-gen­er­a­tion" en­zyme re­place­ment drug.
An­a­lysts pro­ject­ed the drug would be ap­proved but that it would not be­come a huge mon­ey­mak­er. Cowen's Steve Scala pro­ject­ed a €100 mil­lion in rev­enue in 2025, com­pared to €1.25 bil­lion for Lu­mizyme.
Of course, much of their skep­ti­cism comes from the of­ten nec­es­sary but crude art of cross-tri­al com­par­isons, with Schwartz com­par­ing open-la­bel Am­i­cus re­sults to Sanofi's place­bo-con­trolled da­ta. Am­i­cus will get a chance to prove that, un­like Sanofi, they can achieve su­pe­ri­or­i­ty over Lu­mizyme when they re­lease their Phase III tri­al re­sults.
Those are ex­pect­ed to come in the first quar­ter of the year. John Reed and the R&D team over at Sanofi will like­ly be watch­ing close­ly.