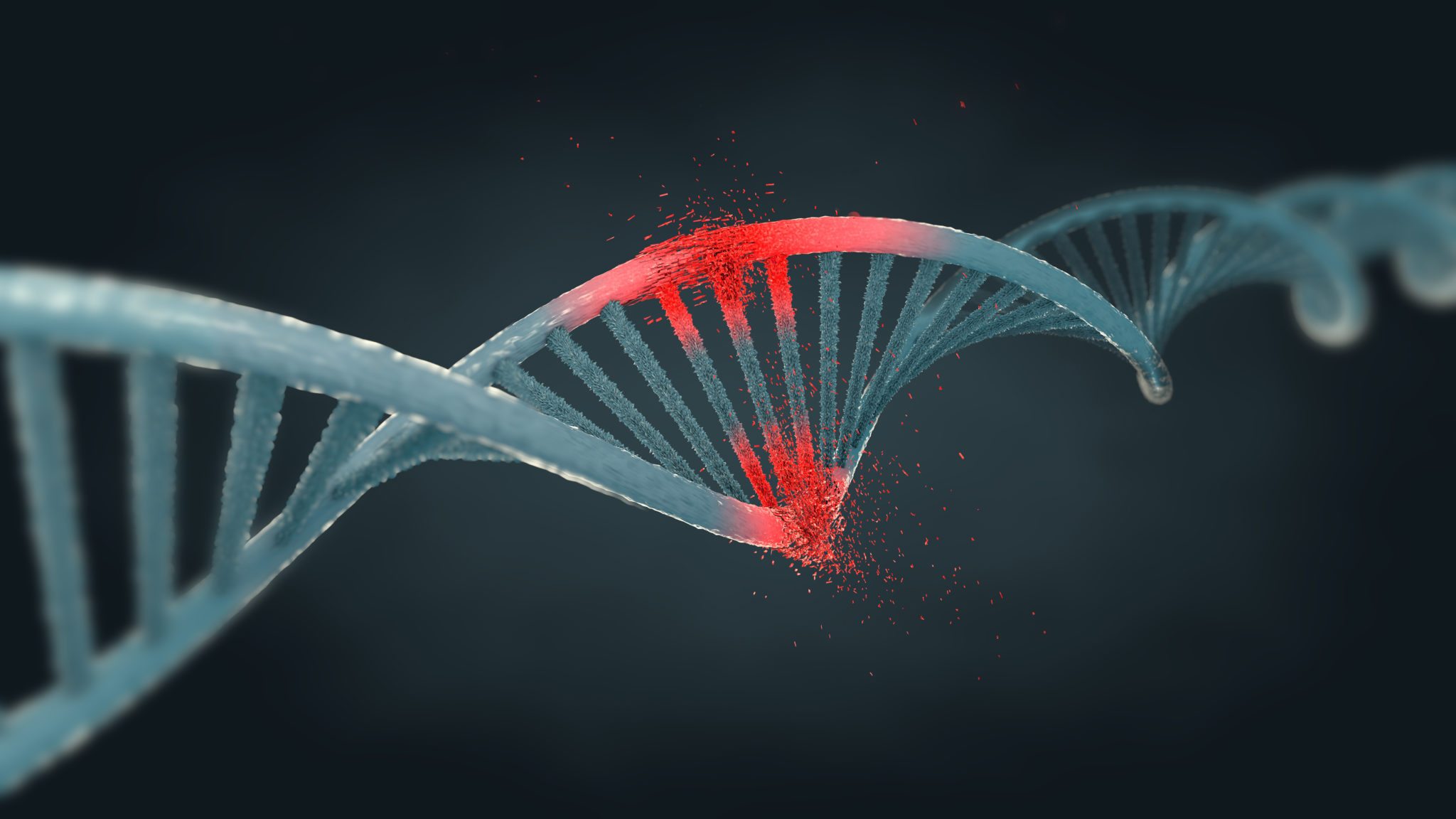 An­oth­er stark warn­ing over CRISPR/Cas9's po­ten­tial to do last­ing harm dents share prices
Birthing any­thing new in biotech can be ex­treme­ly hard. But gene-edit­ing may win the prize for un­ex­pect­ed hur­dles.
Fast on the heels of scary re­ports that a pop­u­lar gene edit­ing tech could trig­ger an in­creased can­cer risk, an­oth­er group of sci­en­tists is ring­ing a very loud alarm bell in Na­ture to­day warn­ing that CRISPR/Cas9 edit­ing trig­gers hav­oc in DNA that could well prove harm­ful to peo­ple.
Michael Kosic­ki, Kärt Tomberg and Al­lan Bradley de­liv­ered their warn­ing in un­mis­tak­able terms:
In the clin­i­cal con­text of edit­ing many bil­lions of cells, the mul­ti­tude of dif­fer­ent mu­ta­tions gen­er­at­ed makes it like­ly that one or more edit­ed cells in each pro­to­col would be en­dowed with an im­por­tant path­o­gen­ic le­sion. Such le­sions may con­sti­tute a first car­cino­genic 'hit' in stem cells and prog­en­i­tors, which have a long replica­tive lifes­pan and may be­come neo­plas­tic with time.
"We found that changes in the DNA have been se­ri­ous­ly un­der­es­ti­mat­ed be­fore now," Bradley, a pro­fes­sor at Britain's Well­come Sanger In­sti­tute, told Reuters. And any­one think­ing of do­ing this in hu­mans should pro­ceed with great cau­tion.
That's not what the gene-edit­ing com­pa­nies want­ed to hear, es­pe­cial­ly af­ter ear­li­er warn­ings kicked their stock prices low­er. Their loss­es on Nas­daq are grow­ing to­day.
Ed­i­tas $ED­IT is down 5% in the mid-af­ter­noon. CRISPR Ther­a­peu­tics $CR­SP is down 7%. And In­tel­lia $NT­LA is down 7%.
In­tel­lia, for one, quick­ly bat­ted back against the re­port. In a state­ment, the biotech says that noth­ing in this re­port is new or par­tic­u­lar­ly alarm­ing, as far as it's con­cerned. These dele­tions aren't new, it's un­like­ly to be spe­cif­ic to CRISPR/Cas9 (with ap­pli­ca­tions to oth­er gene edit­ing tech­nolo­gies) and won't "sig­nif­i­cant­ly im­pact the path for­ward for CRISPR-based ther­a­peu­tics."
Im­age: Shut­ter­stock