Arc­turus re­verse merges in­to the mar­ket, steer­ing RNA projects to the clin­ic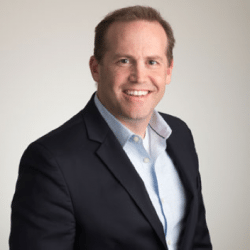 Arc­turus CEO Joseph Payne
Is­rael's Al­co­bra start­ed out 2017 with a dis­as­ter, forced to con­cede that their Phase III study of MDX — its on­ly drug in the clin­ic — had flopped against a place­bo. The news ru­ined its share price $AD­HD and set in mo­tion the search for a new fu­ture that end­ed with the news that it struck a re­verse merg­er deal with the RNA biotech Arc­turus.
Arc­turus will now steer its way in­to the pub­lic mar­ket with a com­bined com­pa­ny that has $40 mil­lion in cash and some new op­tions on rais­ing more. The biotech al­so has a few part­ners, in­clud­ing Take­da (on NASH) and Ul­tragenyx, with plans to move in­to the clin­ic for the first time.
Arc­turus has spe­cial­ized in bag­ging mil­lions in grant mon­ey for much of its work, us­ing mes­sen­ger RNA and oth­er RNA tech­nolo­gies to tar­get the mal­func­tions that spawn dis­ease-caus­ing pro­teins. Back at the end of May, for ex­am­ple, the com­pa­ny gath­ered $3 mil­lion from the Cys­tic Fi­bro­sis Foun­da­tion to fund work on that dis­ease.
"Our goal is to es­tab­lish Arc­turus as a lead­ing RNA med­i­cines com­pa­ny and this merg­er will en­able us to ac­cel­er­ate the de­vel­op­ment of our RNA med­i­cines," said Arc­turus CEO Joseph Payne. "We be­lieve our pro­pri­etary chem­istry and drug de­liv­ery plat­forms rep­re­sent sig­nif­i­cant ad­vance­ments in the de­vel­op­ment of RNA med­i­cines that we and our part­ners are ap­ply­ing to the treat­ment of rare and high-in­ci­dence dis­eases where we can have a dis­tinct med­ical and com­mer­cial ad­van­tage. In ad­di­tion to our ex­ist­ing col­lab­o­ra­tions and in­ter­nal pro­pri­etary pro­grams, we plan to pur­sue ad­di­tion­al strate­gic part­ner­ships to sup­port oth­er med­ical ap­pli­ca­tions of our tech­nol­o­gy."