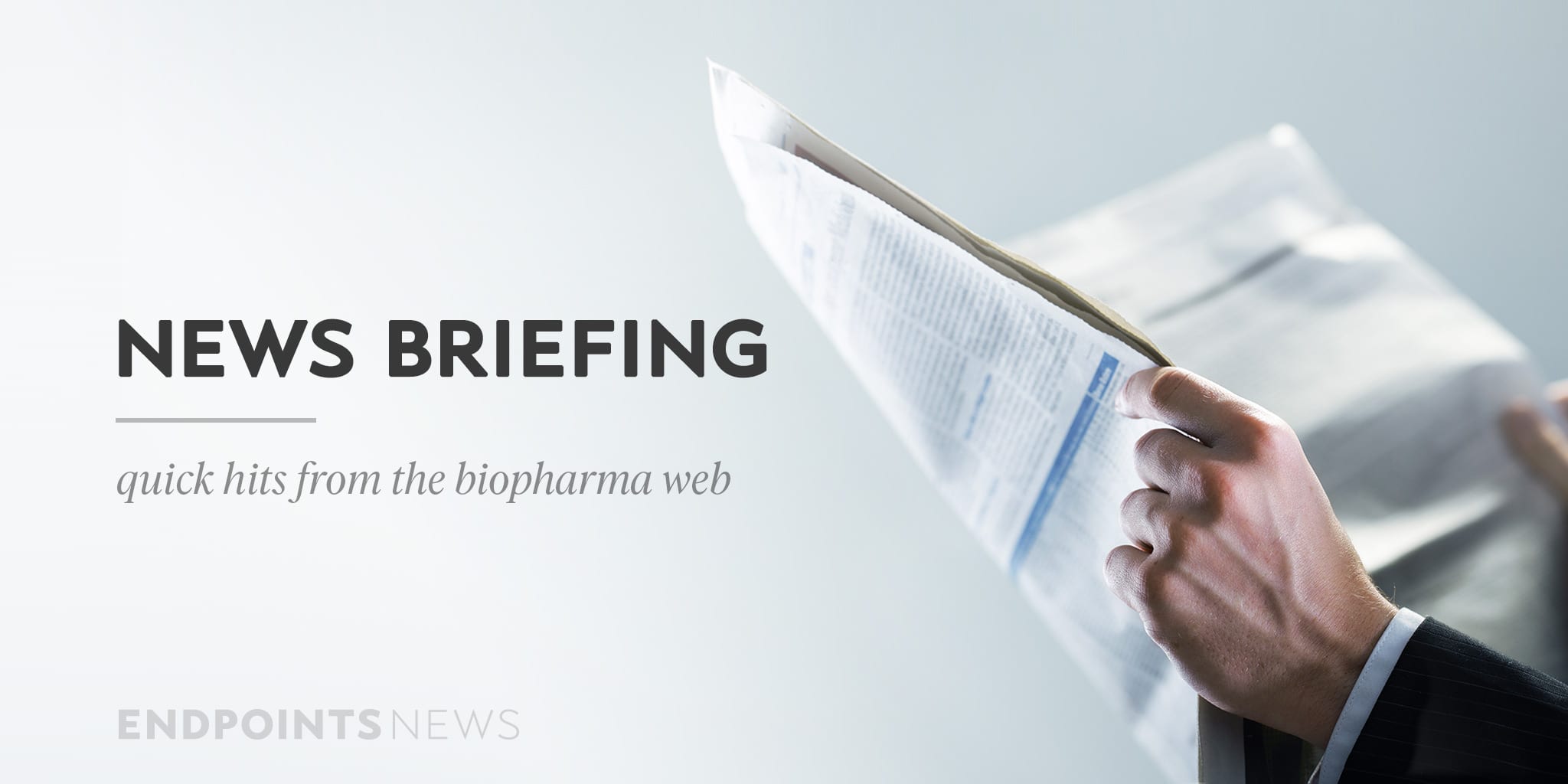 As­traZeneca, Alex­ion close mas­sive $39B merg­er; blue­bird bio earns EU nod for Lenti-D as big split ap­proach­es
With the fi­nal hur­dle re­cent­ly cleared, As­traZeneca and Alex­ion can fi­nal­ly cel­e­brate their $39 bil­lion merg­er.
The drug­mak­ers closed their ma­jor M&A pact Wednes­day, with Alex­ion for­mal­ly tak­ing its place as the British drug gi­ant's rare dis­ease unit. The UK's Com­pe­ti­tion & Mar­kets Au­thor­i­ty last week gave its stamp of ap­proval to the deal, mark­ing the last sig­nif­i­cant reg­u­la­tor to sign off.
Alex­ion will bring aboard block­buster drug Soliris as well as its suc­ces­sor drug Ul­tomiris, the fo­cus of a ma­jor pa­tient switch­ing cam­paign as the old­er best­seller ap­proach­es the first of its patent cliffs in the com­ing years.
It's not all gravy for ei­ther drug, though. Up­start com­peti­tors like Apel­lis are hunt­ing for both drugs' biggest pa­tient pop­u­la­tions and have rea­son to think their da­ta could be bet­ter.
Blue­bird bio earns ap­proval for Lenti-D in Eu­rope
With a big split be­tween its rare dis­ease and on­col­o­gy units com­ing, blue­bird bio has earned an ap­proval in Eu­rope for gene ther­a­py Lenti-D for chil­dren with ear­ly cere­bral adrenoleukody­s­tro­phy (CALD) and an ABCD1 ge­net­ic mu­ta­tion with­out a matched sib­ling donor, the com­pa­ny said Wednes­day.
The ther­a­py will be mar­ket­ed as Skysona in the EU and be­come the on­ly drug ap­proved there for CALD, an ul­tra-rare neu­ro­log­i­cal dis­or­der that caus­es a break­down in myelin, which func­tions as a pro­tec­tive sheath around nerve cells, and is of­ten fa­tal.
Avail­able stan­dard of care for CALD is a stem cell trans­plant, which comes with a risk of se­vere com­pli­ca­tions, and rough­ly 80% of pa­tients do not have a matched donor avail­able.
Lenti-D's ap­proval comes as a breath of fresh air for blue­bird as it looks to split in two af­ter years of tur­moil around its gene ther­a­py busi­ness, once the dar­ling of biotech's rare dis­ease space.
Ear­li­er this month, the drug­mak­er lift­ed a vol­un­tary EU mar­ket­ing hold on an­oth­er gene ther­a­py, Zyn­te­glo for be­ta tha­lassemia, af­ter a pa­tient death in one of the drug­mak­er's oth­er prod­ucts, Lenti­Glo­bin, halt­ed clin­i­cal stud­ies. Blue­bird de­ter­mined that death was high­ly un­like­ly to have been caused by the de­liv­ery virus used in both Zyn­te­glo and Lenti­Glo­bin, eas­ing in­vestors' con­cerns some­what.
Bio­gen snags neu­rol­o­gy R&D pact with RNAi spe­cial­ist
With a con­tro­ver­sial Aduhelm ap­proval in hand, Bio­gen has found its next for­ay in­to neu­rol­o­gy.
Bio­gen and New York-based Mir­imus have signed a de­vel­op­ment deal for a slate of RNAi-based ther­a­pies tar­get­ing undis­closed neu­rol­o­gy tar­gets, the part­ners said Wednes­day. Terms of the deal weren't dis­closed.
Mir­imus, an 11-year-old biotech look­ing to de­vel­op RNAi and CRISPR-based ther­a­peu­tics, said the pact would help the com­pa­ny ad­vance its pre­clin­i­cal work in­to hu­man tests.
"This col­lab­o­ra­tion marks an im­por­tant ad­vance for Mir­imus as we seek to ex­tend our ex­per­tise in RNAi an­i­mal mod­els to the de­vel­op­ment of RNAi-based bio­ther­a­peu­tics," CEO Prem Prem­srirut said in a state­ment.
AI start­up Ex­sci­en­tia kicks off CDK-fo­cused JV with Chi­nese biotech
Shang­hai-based on­col­o­gy up­start GT Ape­iron and AI wun­derkind Ex­sci­en­tia have been hard at work on a CDK7 dis­cov­ery project that has re­cent­ly been bear­ing fruit. Now, the part­ners are tak­ing the next step and launch­ing a joint ven­ture to seek out mol­e­cules across the en­tire CDK space.
The JV will lever­age Ex­sci­en­tia's AI and ma­chine learn­ing dis­cov­ery plat­form to help in­fuse GT's ear­ly pipeline with new can­di­dates. Fi­nan­cial terms of the deal were not dis­closed, but the part­ners said they would split own­er­ship of any en­su­ing mol­e­cules with Ex­sci­en­tia tak­ing an eq­ui­ty stake in GT.
"Based on what they have al­ready achieved, Ex­sci­en­tia is clear­ly the leader in AI-dri­ven drug dis­cov­ery, and we have wit­nessed this first-hand in our col­lab­o­ra­tion so far," GT Ape­iron pres­i­dent Mingxi Li said in a state­ment.
Ex­sci­en­tia, one of a group of drug­mak­ers who have claimed the first "AI-dis­cov­ered" drug, is com­ing off a mas­sive, $500 mil­lion mega-round in April and a dis­cov­ery col­lab­o­ra­tion with drug pric­ing dis­rup­tor EQRx that the pair hopes will prove to be a desta­bi­liz­ing force on high-list prices for brand­ed drugs.