As­traZeneca auc­tions off rights to an­oth­er pipeline drug as Take­da grabs $400M Parkin­son's deal
As­traZeneca has sold off mar­ket­ing and de­vel­op­ment rights to an­oth­er one of its pipeline as­sets.
This time it's Take­da that's step­ping up, ink­ing a deal pack­age to­tal­ing $400 mil­lion for de­vel­op­ment and com­mer­cial­iza­tion rights to its home grown ME­DI1341, an al­pha-synu­cle­in an­ti­body de­signed to com­bat Parkin­son's dis­ease.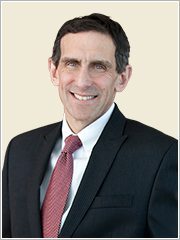 An­drew Plump
As­traZeneca's re­search team will hand the drug over to Take­da at the end of a Phase I study. Then the strug­gling phar­ma gi­ant will share in the cost of de­vel­op­ment and com­mer­cial­iza­tion — if it comes to that — while al­so shar­ing any prof­its.
For As­traZeneca this is just the lat­est in a grow­ing line­up of of­fload­ing deals. The phar­ma gi­ant has ei­ther been sell­ing off or part­ner­ing off its dis­ap­point­ments as well as its next-gen drugs as CEO Pas­cal So­ri­ot grabs some quick rev­enue and out­li­cens­es drugs the com­pa­ny ei­ther can't af­ford to de­vel­op on its own or doesn't want to af­ter re­jig­ging R&D pri­or­i­ties.
So­ri­ot has gam­bled evey­thing on big plans for grow­ing the on­col­o­gy port­fo­lio, which has been on a roller coast­er ride of suc­cess­es and fail­ures.
Take­da, mean­while, has been do­ing every­thing it can to grow its own pipeline as CEO Christophe We­ber and R&D chief Andy Plump rip up their old R&D group and re­vamp de­vel­op­ment ac­tiv­i­ties at the ag­ing Japan­ese phar­ma. Take­da is keep­ing a big fo­cus on neu­ro­sciences, though, which makes it a good part­ner for As­traZeneca, which has pret­ty much bowed out of the field.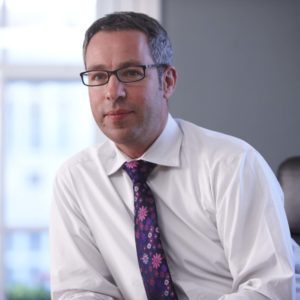 Mene Pan­ga­los
In this case it's jump­ing in­to a field where re­searchers are ex­plor­ing the po­ten­tial of flush­ing tox­ic clus­ters of al­pha-synu­cle­in in Parkin­son's pa­tients, which some be­lieve play a role in trig­ger­ing Parkin­son's — fol­low­ing a sim­i­lar the­o­ry that amy­loid be­ta or tau launch­es Alzheimer's. Just last April Roche and its part­ner Prothena out­lined bio­mark­er da­ta from their Phase I, look­ing to jump in­to a mid-stage tri­al as they set out to see if they can ac­tu­al­ly change the course of this dis­ease or per­haps pre­vent it from oc­cur­ring.
Not­ed As­traZeneca EVP Mene Pan­ga­los: "To­day there are no med­i­cines that can slow or halt the de­gen­er­a­tive progress of Parkin­son's dis­ease so this re­mains a large area of un­met med­ical need. Take­da has an ex­cel­lent track record in neu­ro­science re­search and we are ex­cit­ed to be work­ing to­geth­er. By com­bin­ing our sci­en­tif­ic ex­per­tise and shar­ing the risks and cost of de­vel­op­ment, we hope to ac­cel­er­ate the ad­vance­ment of ME­DI1341 as a promis­ing new ap­proach to sup­port the treat­ment of peo­ple with Parkin­son's dis­ease around the world."