Avro­bio takes a sec­ond stab at a good first im­pres­sion — but dura­bil­i­ty ques­tions still dog gene ther­a­py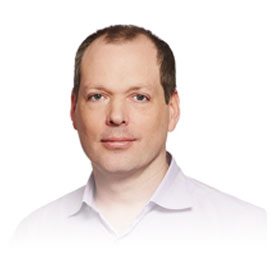 Ge­off MacK­ay
Four months ago, Avro­bio's shares $AVRO were sub­ject­ed to a rit­u­al slaugh­ter on Wall Street af­ter in­vestors were spooked by their lead gene ther­a­py's poor per­for­mance on a key mea­sure re­flect­ing po­ten­tial dura­bil­i­ty. To­day, the top ex­ecs at the com­pa­ny are mak­ing a new pitch, hop­ing that they can win over the mar­ket with up­dat­ed ev­i­dence that the gene ther­a­py is work­ing for pa­tients with Fab­ry dis­ease.
But you can ex­pect plen­ty of more ques­tions to come on its longterm prospects.
The big ques­tion last Oc­to­ber was cen­tered on the vec­tor copy num­bers re­flect­ed in the hand­ful of pa­tients who had re­ceived Avro­bio's AVR-RD-01. The VCN is a mark­er for the gene ther­a­py's abil­i­ty to in­sert healthy copies of the GLA gene that en­codes for a de­fi­cient en­zyme in Fab­ry dis­ease. And it has to be right in a field pur­su­ing once-and-done treat­ments. Blue­bird went back to the draw­ing board af­ter track­ing VCN num­bers of 0.3 and 0.6 in the first gen­er­a­tion of its gene ther­a­py for be­ta-tha­lassemia, herald­ing a spike to 1.5 and 2.1 for two pa­tients in a Lenti-Glo­bin study. And blue­bird knows full well that a high­er, or ris­ing, VCN breeds con­fi­dence.
In Avro­bio's case, the VCN head­ed down in sev­er­al cas­es. And their re­lease un­der­scores that adding a few months of ob­ser­va­tion didn't im­prove mat­ters.
Ac­cord­ing to CEO Ge­off MacK­ay, who de­cid­ed to add the VCN num­bers to this morn­ing's re­lease in­stead of wait­ing for the evening pre­sen­ta­tion of the da­ta for an­a­lysts, this was all "as ex­pect­ed." Pa­tient #1's VCN, he said in an email, is "sta­ble" at 0.1.
In the Oc­to­ber re­sults we saw:
Pa­tient #1 start­ed ther­a­py with a VCN of 0.7 and then re­searchers tracked a steady drop to 0.1 18 months post-treat­ment. Pa­tient #2 dropped from 1.4 to 0.4 in 6 months. Pa­tient #3: 0.2 to 0.8 at 3 months. And pa­tient #4 went from 0.7 to 0.5 in a few months.
In the up­date to­day Pa­tient #1's VCN is still at 0.1 22 months af­ter treat­ment. Pa­tient #2 is still at 0.4 at 12 months and Pa­tient #3 dropped to 0.5 at 6 months. Pa­tient #1 in the Phase II is at 0.2 at 6 months, drop­ping from 0.5 at 3 months af­ter start­ing out at 0.2.
The biotech set out to high­light the bio­mark­er ev­i­dence to back up their ther­a­py's abil­i­ty to sub­sti­tute the chron­ic use of en­zyme re­place­ment ther­a­py for Fab­ry. The com­pa­ny not­ed:
All (evalu­able) pa­tients with re­port­ed da­ta ex­hib­it AGA en­zyme ac­tiv­i­ty above the di­ag­nos­tic range for males with clas­sic Fab­ry dis­ease af­ter re­ceiv­ing AVR-RD-01, in­clud­ing at 22 months for Pa­tient 1 of the Phase 1 study.
Two of the pa­tients in the Phase I have sus­pend­ed use of ERT.
We'll see how in­vestors think about that now. But you can ex­pect plen­ty of ques­tions ahead on moves the com­pa­ny is mak­ing to im­prove the VCN rank­ings.
As of yes­ter­day's close Avro­Bio's shares were down 70% from their high of $51 last fall. The stock was tread­ing wa­ter at the open this morn­ing, slight­ly in the red dur­ing mid-morn­ing trad­ing.