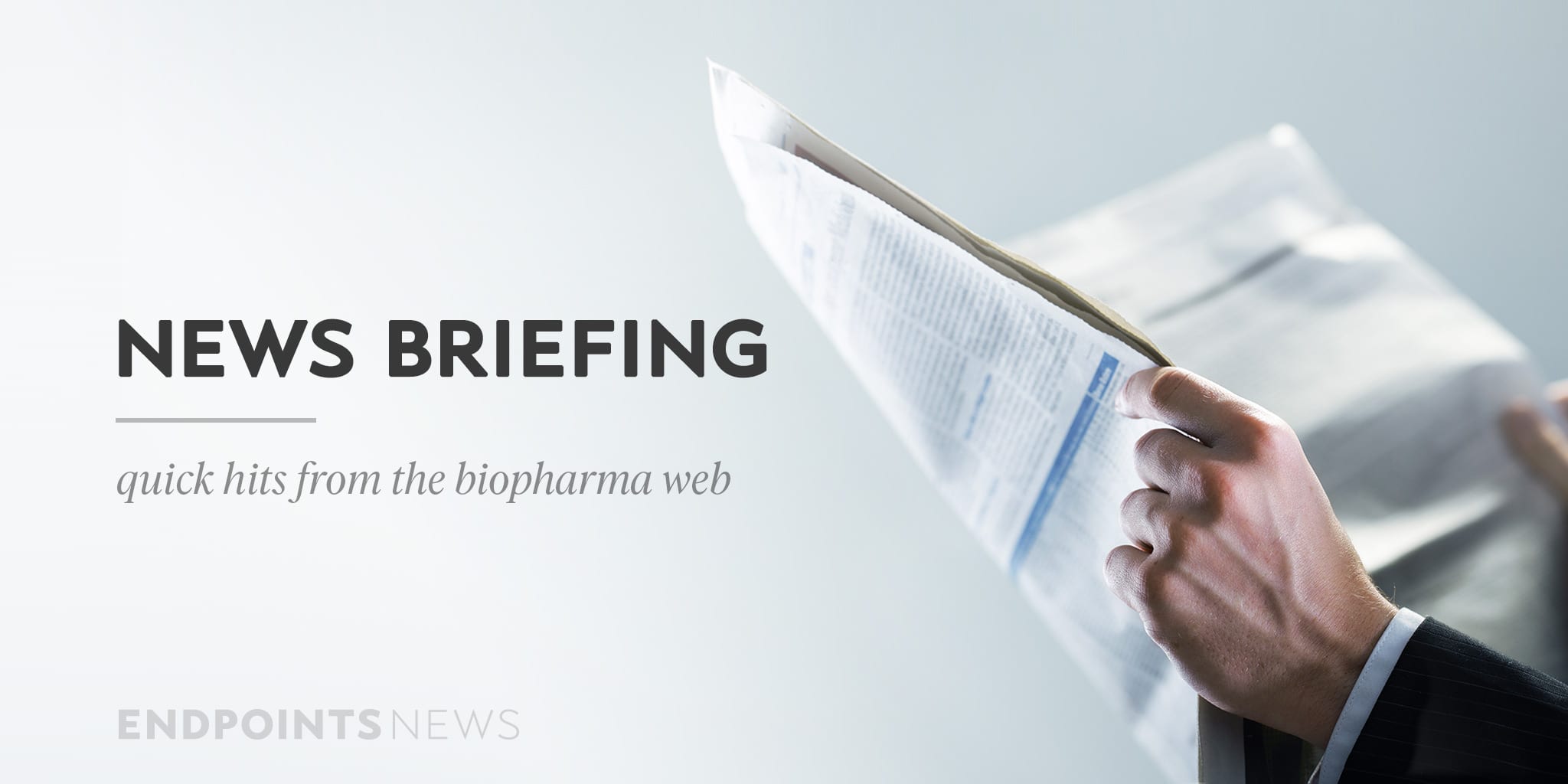 Bausch Health sells off Amoun for $740M; Achilles de­buts on Nas­daq with $175.5M IPO
Look­ing to pay down debt ahead of the big Bausch + Lomb spin­off, Bausch Health CEO Joseph Pa­pa has struck a deal to sell one of its units in Egypt for $740 mil­lion.
Abu Dhabi-based hold­ing com­pa­ny ADB is hand­ing over the cash for Amoun Phar­ma­ceu­ti­cal, which makes and mar­kets brand­ed gener­ics and an­i­mal health prod­ucts, will be the new own­er.
"The sale of Amoun marks sig­nif­i­cant progress in our ef­forts to re­duce over­all Bausch Health debt as we con­tin­ue to pur­sue all op­por­tu­ni­ties to dri­ve val­ue for our share­hold­ers, in­clud­ing prepar­ing for the spin­off of Bausch + Lomb," said Joseph Pa­pa, chair­man and CEO, Bausch Health.
Some an­a­lysts have been look­ing for a sig­nif­i­cant in­crease in mar­ket val­ue for Bausch + Lomb af­ter it goes so­lo. "An in­de­pen­dent Bausch & Lomb unit could have more room and fo­cus to ex­pand its glob­al mar­ket share, but lever­age re­duc­tion may still be a pri­or­i­ty af­ter its spin­off," not­ed Bloomberg In­tel­li­gence an­a­lyst Ann-Hunter van Kirk. — John Car­roll
Britain's Achilles Ther­a­peu­tics de­buts on Nas­daq with $175.5M IPO
An­oth­er day, an­oth­er IPO in the seem­ing­ly end­less cas­cade of pub­lic biotech de­buts.
The newest win­ner is Lon­don-based Achilles Ther­a­peu­tics, prep­ping to hit the Nas­daq af­ter pric­ing at $18 per ADS on Tues­day evening. No stray ar­rows took down this ef­fort, as Achilles pulled in a $175.5 mil­lion raise as it takes its T cell ther­a­pies tar­get­ing clon­al neoanti­gens to Nas­daq.
Achilles will trade un­der the tick­er $ACHL.
Co-found­ed by Char­lie Swan­ton of the Fran­cis Crick In­sti­tute, Achilles aims to lever­age heavy se­quenc­ing to iden­ti­fy a pa­tient-spe­cif­ic set of tu­mor mu­ta­tions that it can tar­get. Un­like oth­er neoanti­gen pi­o­neers like Grit­stone On­col­o­gy, Neon Ther­a­peu­tics and BioN­Tech, Achilles is look­ing to di­rect­ly de­liv­er can­cer killing T cells rather than stim­u­lat­ing an im­mune re­sponse via a vac­cine.
Achilles got a boost in Sep­tem­ber 2019 with a $121 mil­lion Se­ries B thanks to a syn­di­cate led by RA Cap­i­tal. And in No­vem­ber 2020, the biotech pulled in an­oth­er $69.7 mil­lion for an over­sub­scribed Se­ries C. — Max Gel­man
Seat­tle's On­coRe­sponse nets $40M+ Se­ries C
Two and a half years since its last fundraise, On­coRe­sponse is back with some more cash.
The Seat­tle-based com­pa­ny raised $40.6 mil­lion in a Se­ries C fi­nanc­ing, led by mem­bers of the Mag­ne­tar Group with par­tic­i­pa­tion from ad­di­tion­al new in­vestors Yon­jin Ven­ture and Bering Cap­i­tal. Funds will pri­mar­i­ly go to­ward get­ting the biotech's lead an­ti­body, OR2805, in­to clin­i­cal de­vel­op­ment in mul­ti­ple tu­mor types and build­ing up a pipeline of pre­clin­i­cal as­sets to IND.
"OR2805 was de­rived from a can­cer pa­tient who had an ex­cep­tion­al re­sponse to an­ti-PD-1 ther­a­py and re­lieves the im­muno­sup­pres­sive ef­fect of macrophages found in the [tu­mor mi­croen­vi­ron­ment] to pro­mote tu­mor killing by T cells," CEO Clif­ford Stocks said in a state­ment. "We will be en­ter­ing clin­i­cal stud­ies in mul­ti­ple tu­mor types lat­er this year."
Ex­ist­ing in­vestors River­Vest Ven­ture Part­ners, Qatar In­vest­ment Au­thor­i­ty (QIA), Red­mile Group, 3B Fu­ture Health Fund (Helsinn In­vest­ment Fund), Canaan Part­ners and ARCH Ven­ture Part­ners al­so par­tic­i­pat­ed. — Max Gel­man