Bay­er scru­ti­nizes R&D group's pro­duc­tiv­i­ty as staffers fear lay­offs in wake of a re­vamp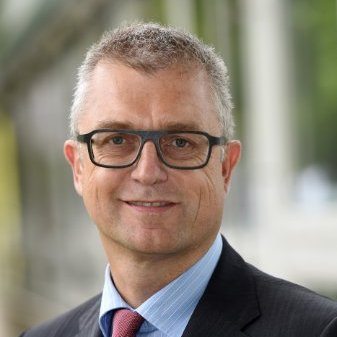 Jo­erg Moeller
Fol­low­ing up on their de­ci­sion to in­te­grate R&D in­to a sin­gle or­ga­ni­za­tion — join­ing dis­cov­ery and de­vel­op­ment un­der one chief — Ger­many's Bay­er is scru­ti­niz­ing its re­search group with an eye to stream­lin­ing its op­er­a­tions.
Ger­many's Wirtschaftswoche first re­port­ed that the Ger­man com­pa­ny was re­view­ing its R&D lo­ca­tions with cuts in mind, cit­ing fears of 1,000 job cuts.
A spokesper­son for Bay­er tells End­points News, though, that the com­pa­ny con­tin­u­ous­ly looks at its pro­duc­tiv­i­ty and ef­fi­cien­cy. Now it's look­ing at the best way to cre­ate one "seam­less" R&D op­er­a­tion. As for the R&D re­view: "Noth­ing has been de­cid­ed yet."
Bay­er does have a name for the project, though. It's called Su­per Bowl.
It all got un­der­way late last year af­ter An­dreas Busch, the head of dis­cov­ery, left Bay­er to join Shire — about to be tak­en over by Take­da — as head of R&D. Bay­er then de­cid­ed to meld its ear­ly re­search and de­vel­op­ment op­er­a­tions un­der one of­fice oc­cu­pied by de­vel­op­ment chief Jo­erg Moeller.
We'll keep you post­ed on the out­come.