Bay­er tar­gets COPD in a new dis­cov­ery al­liance with Hap­lo­gen, Evotec
Bay­er is adding COPD to its list of dis­cov­ery tar­gets.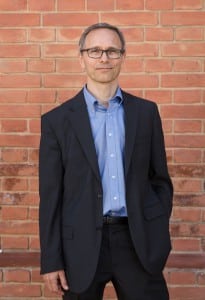 Georg Casari
The Ger­man phar­ma com­pa­ny has tied the knot with a col­lab­o­ra­tive ef­fort that's been un­der­way be­tween Vi­en­na-based Hap­lo­gen and Evotec — a high pro­file dis­cov­ery shop in Eu­rope. They'll all be work­ing to­geth­er now on new ther­a­peu­tics for pul­monary dis­eases, with a spe­cial fo­cus on COPD.
Re­searchers will be ex­plor­ing for new an­tivi­rals that can pre­vent the repli­ca­tion of a virus in­volved in COPD. And Bay­er will cov­er an undis­closed up­front and oth­er terms to push the al­liance for­ward.
Bay­er gets world­wide rights to any­thing they whip up in the al­liance.
"This part­ner­ship with Bay­er will trans­form our dis­cov­er­ies to ther­a­pies with ben­e­fit to pa­tients in need," said Hap­lo­gen CEO Georg Casari.