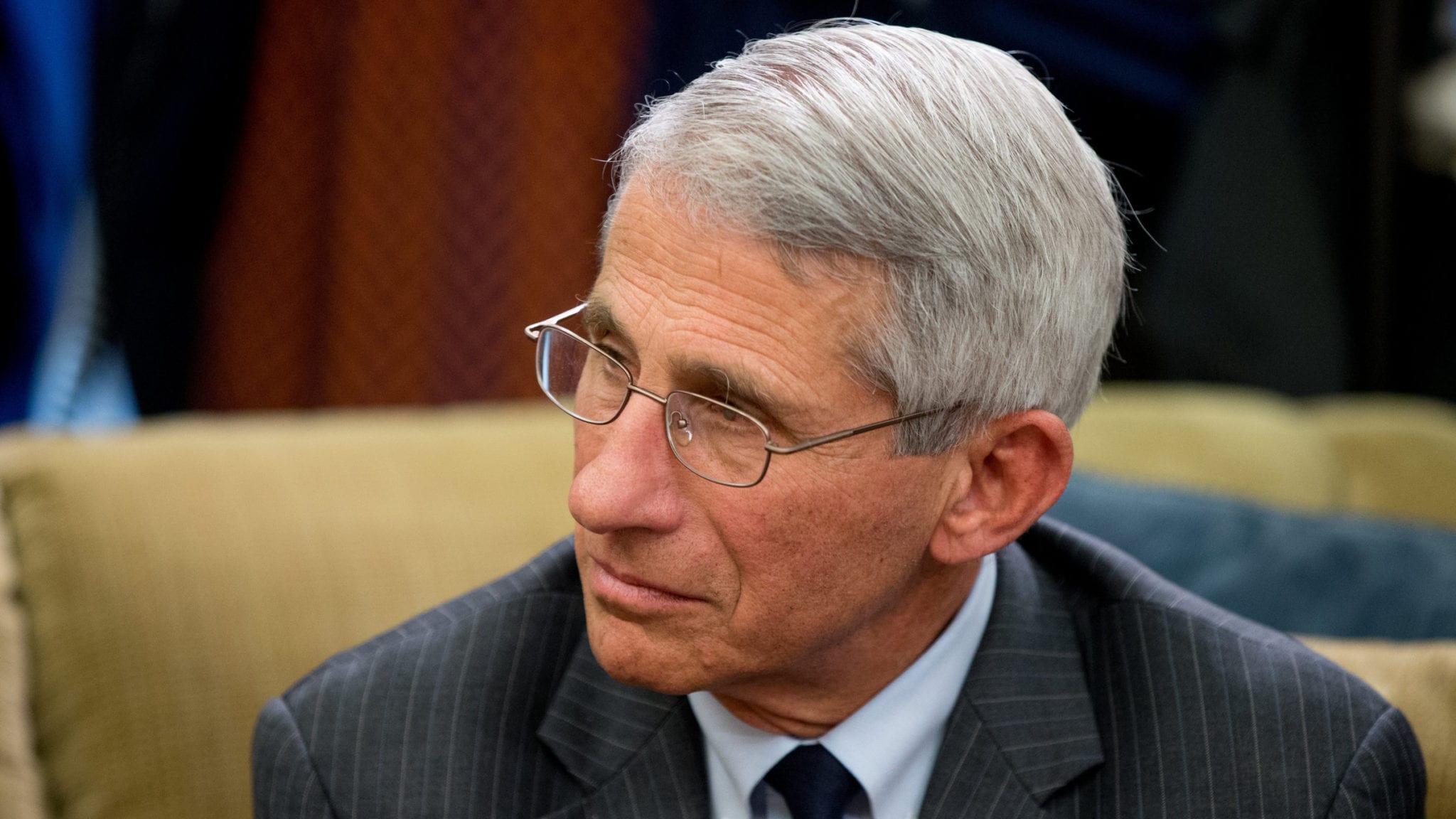 Anthony Fauci (AP Images)
Biden's top med­ical ad­vi­sor An­tho­ny Fau­ci to step down af­ter more than 50 years of gov­ern­ment ser­vice
An­tho­ny Fau­ci an­nounced Mon­day that in De­cem­ber he will step down as chief med­ical ad­vi­sor to Pres­i­dent Joe Biden, di­rec­tor of the NIH's Na­tion­al In­sti­tute of Al­ler­gy and In­fec­tious Dis­eases (NI­AID) and chief of his NI­AID lab on im­munoreg­u­la­tion.
The de­ci­sion fol­lows heat­ed bat­tles with Re­pub­li­cans on Capi­tol Hill, par­tic­u­lar­ly Sen. Rand Paul (R-KY), over the ever-chang­ing land­scape of the Covid-19 pan­dem­ic, and what the US did and didn't do. If Re­pub­li­cans take over ei­ther the House or the Sen­ate in this fall's midterm elec­tions, there's a like­li­hood that Fau­ci would be brought in to tes­ti­fy.
Rep. James Com­er (R-KY), the House Over­sight com­mit­tee's top Re­pub­li­can, said in a state­ment, "Re­tire­ment can't shield Dr. Fau­ci from con­gres­sion­al over­sight. Emails ob­tained by Over­sight Com­mit­tee Re­pub­li­cans re­veal what Dr. Fau­ci said pub­licly about COVID ori­gins was very dif­fer­ent than what was said pri­vate­ly."
But Fau­ci's lega­cy had al­ready been ce­ment­ed be­fore the pan­dem­ic, with 38 years as NI­AID di­rec­tor, serv­ing and ad­vis­ing sev­en pres­i­dents — from Rea­gan to Biden — on var­i­ous in­fec­tious dis­ease threats like HIV/AIDS, West Nile virus, an­thrax, pan­dem­ic in­fluen­za, var­i­ous bird flu threats, Ebo­la and Zi­ka, among oth­ers.
"While I am mov­ing on from my cur­rent po­si­tions, I am not re­tir­ing," Fau­ci said in a state­ment. "Af­ter more than 50 years of gov­ern­ment ser­vice, I plan to pur­sue the next phase of my ca­reer while I still have so much en­er­gy and pas­sion for my field. I want to use what I have learned as NI­AID Di­rec­tor to con­tin­ue to ad­vance sci­ence and pub­lic health and to in­spire and men­tor the next gen­er­a­tion of sci­en­tif­ic lead­ers as they help pre­pare the world to face fu­ture in­fec­tious dis­ease threats."
Biden said in a state­ment that as his chief med­ical ad­vi­sor, "I've been able to call him at any hour of the day for his ad­vice as we've tack­led this once-in-a-gen­er­a­tion pan­dem­ic. His com­mit­ment to the work is un­wa­ver­ing, and he does it with an un­par­al­leled spir­it, en­er­gy, and sci­en­tif­ic in­tegri­ty."
HHS Sec­re­tary Xavier Be­cer­ra added of the na­tion's top in­fec­tious dis­ease ex­pert, "This is a de­ci­sion we all knew would even­tu­al­ly come but hoped nev­er would. As HHS Sec­re­tary, I am priv­i­leged to know Dr. Fau­ci pro­fes­sion­al­ly and per­son­al­ly and deeply ad­mire his decades of pub­lic ser­vice that have un­doubt­ed­ly im­proved the health of mil­lions of peo­ple glob­al­ly."
Fau­ci's work led to the cre­ation of the Pres­i­dent's Emer­gency Plan for AIDS Re­lief, and dur­ing his time at NI­AID, its an­nu­al bud­get grew from $350 mil­lion to more than $6 bil­lion. Fau­ci has al­so re­ceived many awards through­out his ca­reer, and in 2008, he was award­ed the Pres­i­den­tial Medal of Free­dom un­der Pres­i­dent George W. Bush.