Bil­lion­aire-backed Ju­ve­nes­cence spins out an­ti-ag­ing, AI start­up Na­pa Ther­a­peu­tics
The bil­lion­aire-backed start­up Ju­ve­nes­cence — best known for its big plans to tack­le ag­ing — is spin­ning out a new com­pa­ny to de­vel­op re­search out of the Buck In­sti­tute for Re­search on Ag­ing.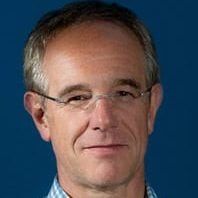 Er­ic Verdin
The new­ly formed ven­ture, called Na­pa Ther­a­peu­tics, is de­vel­op­ing tech from the labs of Er­ic Verdin, the Buck In­sti­tute's pres­i­dent and CEO. The work is in nicoti­namide ade­nine din­u­cleotide (NAD+) me­tab­o­lism, with Na­pa hold­ing rights to the tech and IP from the in­sti­tute.
The duo is work­ing with In­sil­i­co, an AI com­pa­ny and port­fo­lio part­ner of Ju­ve­nes­cence's, to iden­ti­fy mol­e­c­u­lar tar­gets and find nov­el com­pounds for Na­pa to de­vel­op and com­mer­cial­ize.
"This is a unique op­por­tu­ni­ty to use cut­ting-edge AI to ac­cel­er­ate drug dis­cov­ery," Verdin said in a state­ment.
In­sil­i­co stands to earn $100 mil­lion in mile­stones should the pro­gram be suc­cess­ful.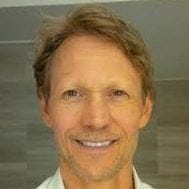 Greg Bai­ley
When Ju­ve­nescene got start­ed a year ago, the an­ti-ag­ing biotech laid out goals to de­vel­op sev­er­al pro­grams in the field. The com­pa­ny is guid­ed by some big names in biotech, in­clud­ing De­clan Doogan and Greg Bai­ley. You might know Bai­ley as one of the ear­ly back­ers of Medi­va­tion, where he was a board di­rec­tor for 7 years be­fore Pfiz­er stepped in to buy the biotech for $14 bil­lion. And Doogan, a for­mer top Pfiz­er ex­ec, came in as a prin­ci­pal at Ju­ve­nes­cence along­side bil­lion­aire Jim Mel­lon.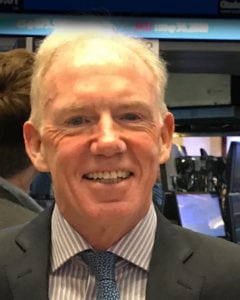 De­clan Doogan
So far, the com­pa­ny has raised at least $63 mil­lion to de­vel­op up its pipeline and spin­outs, but Bai­ley told End­points last year that he ex­pects to raise hun­dreds of mil­lions to achieve his goals. The com­pa­ny has fund­ed Na­pa's launch, but they aren't say­ing how much cap­i­tal was in­fused.
Bai­ley had this to say of their lat­est ven­ture:
To me this is an­oth­er big step in the evolv­ing process of us­ing AI with HI (hu­man in­tel­li­gence) to ex­tract the best of both sys­tems. Na­pa Ther­a­peu­tics lets Ju­ve­nes­cence deep­en our col­lab­o­ra­tion with the Buck In­sti­tute and with In­sil­i­co Med­i­cine. We hope to short­en the time re­quired to iden­ti­fy mol­e­cules that can be brought to the clin­ic and most im­por­tant­ly help pa­tients.