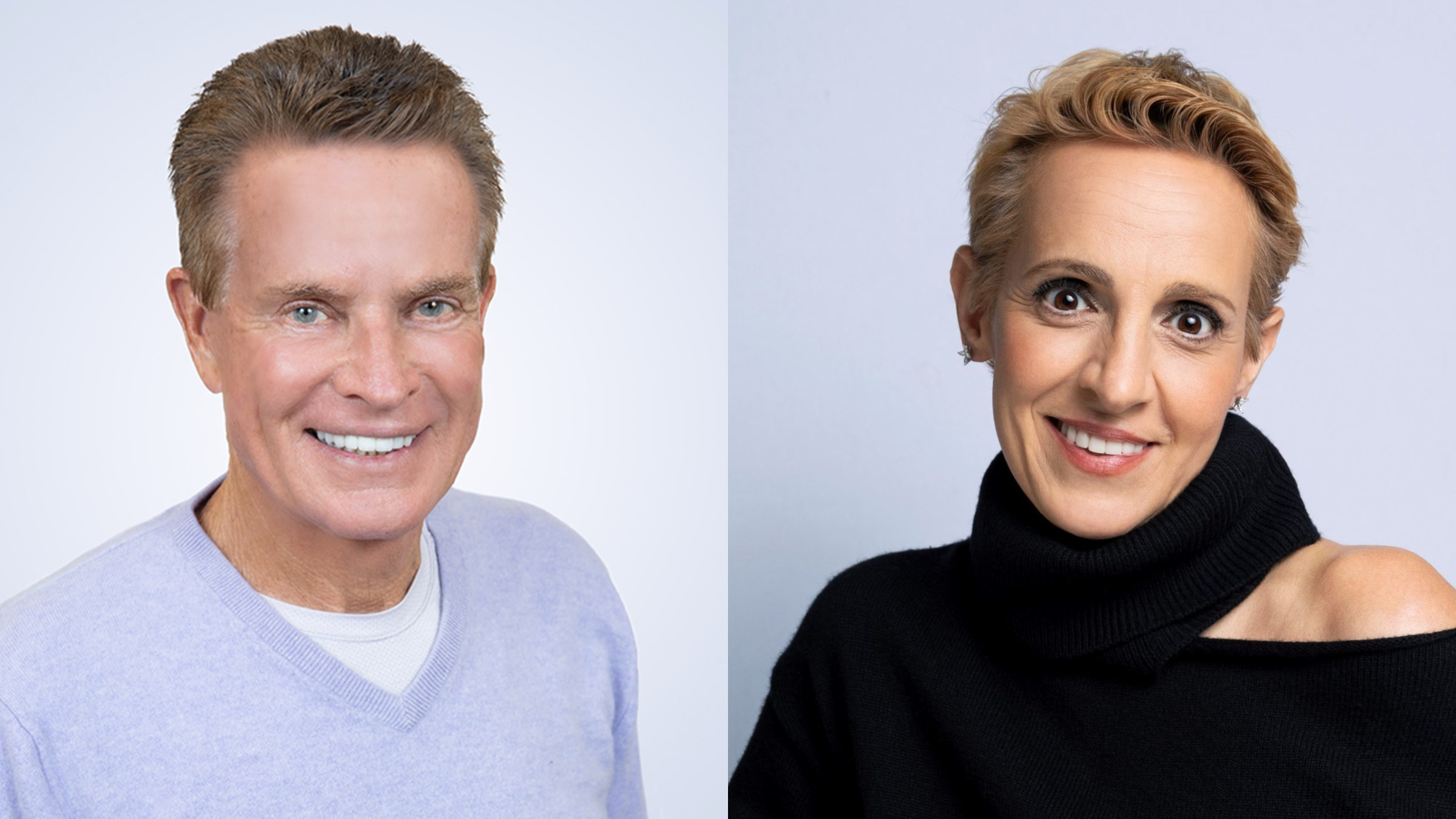 Bob Duggan and Maky Zanganeh (Summit)
Bil­lion­aire Bob Dug­gan gets CEO help as Sum­mit tests in­vestor in­ter­est in $100M of­fer­ing
Bob Dug­gan is get­ting help in the chief ex­ec­u­tive spot. The bil­lion­aire's ti­tle looks a lit­tle dif­fer­ent as of Tues­day, when Sum­mit Ther­a­peu­tics COO Maky Zan­ganeh was pro­mot­ed to co-CEO and pres­i­dent.
Both sit on the board of di­rec­tors of the Cal­i­for­nia biotech, which is in the midst of rais­ing $100 mil­lion in a pub­lic of­fer­ing to boost the com­pa­ny's cof­fers ahead of a like­ly new Phase III tri­al for a C. dif­fi­cile as­set that has been through mul­ti­ple hur­dles in re­cent mem­o­ry. Dug­gan be­came CEO in April 2020, and Zan­ganeh joined in No­vem­ber of that year. The two pre­vi­ous­ly worked to­geth­er at Dug­gan's Phar­ma­cyclics, with the ex­ec­u­tive part­ners ar­chi­tect­ing a $21 bil­lion ex­it to Ab­b­Vie in 2015.
The duo owns a ma­jor­i­ty of Sum­mit, with Dug­gan hold­ing about 70% of the com­pa­ny's com­mon stock $SMMT and Zan­ganeh own­ing 6.5% of the com­mon stock be­fore the rights of­fer­ing that com­menced last week. The two have pre­vi­ous­ly in­di­cat­ed they in­tend to par­tic­i­pate in the of­fer­ing, with the sub­scrip­tion rights ex­pir­ing if they are not ex­er­cised be­fore Aug. 8.
Sum­mit's lead drug, ri­dini­la­zole, is be­ing in­ves­ti­gat­ed for C. dif­fi­cile, an area that has tripped up mul­ti­ple bio­phar­mas in the past few years. Fol­low­ing a Type C meet­ing with the FDA two weeks ago, Sum­mit said a po­ten­tial path­way to mar­ket­ing au­tho­riza­tion would in­volve at least one more Phase III study, a pos­si­bil­i­ty that the biotech said it would "ex­plore."
The meet­ing came af­ter reg­u­la­tors ob­ject­ed to Sum­mit's Phase III plans, in which the biotech tried to com­bine two piv­otal stud­ies in­to one and change the pri­ma­ry end­point, Sum­mit said in an SEC fil­ing last Sep­tem­ber.
"As we seek to ex­pand our pipeline through busi­ness de­vel­op­ment ac­tiv­i­ties, as well as chart the path for­ward with our cur­rent pipeline drug can­di­dates, there is no one, ex­em­pli­fied by Maky's past suc­cess­es, that is bet­ter pre­pared to lead us through this jour­ney," Dug­gan said in a state­ment.
Sum­mit was found­ed in 2003 and has one clin­i­cal-stage as­set. The com­pa­ny's stock sat just above $7 apiece at this time last year and now trades a few cents above $1.