BioAt­la rakes in $72.5M Se­ries D, ad­vanc­ing re­search for pH-de­tect­ing can­cer treat­ments
A lit­tle over a year af­ter agree­ing to a world­wide col­lab­o­ra­tion with hefty Chi­nese biotech BeiGene worth up to $270 mil­lion, BioAt­la is ready for an­oth­er haul.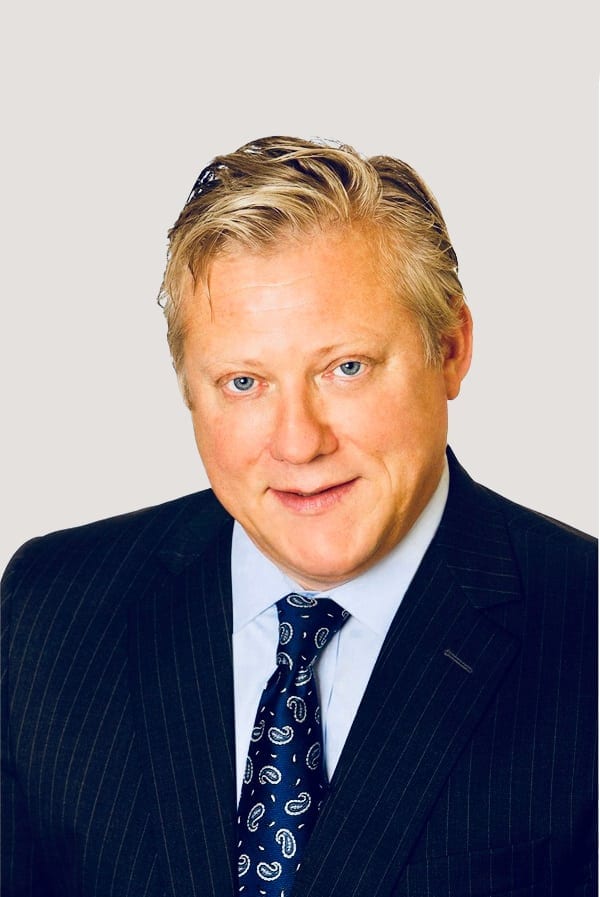 Scott Smith
The San Diego-based biotech pulled in a $72.5 mil­lion haul for their Se­ries D fi­nanc­ing, which the com­pa­ny an­nounced Wednes­day. Funds will go to­ward their four main clin­i­cal pro­grams de­vel­op­ing can­cer treat­ments, two of which are cur­rent­ly in Phase II, BioAt­la pres­i­dent and for­mer Cel­gene COO Scott Smith said.
"We were do­ing a [round of] fi­nanc­ing that was orig­i­nal­ly sup­posed to close on the 31st of March, and be­cause of the ex­treme volatil­i­ty in the mar­kets in Feb­ru­ary and March we nev­er got that done," Smith told End­points News. "Once we got in­to April we start­ed up again, and we were able to ex­ploit the lim­i­ta­tions of every­body work­ing at home on Zoom calls, and do­ing every­thing vir­tu­al­ly we were able to pull to­geth­er what I be­lieve is an un­be­liev­ably strong syn­di­cate."
Smith said the com­pa­ny spe­cial­izes in de­vel­op­ing "con­di­tion­al­ly ac­tive bi­o­log­ics," or CABs for short, which are pro­teins that are de­signed to on­ly ac­ti­vate in a par­tic­u­lar cel­lu­lar mi­croen­vi­ron­ment. These pro­teins can al­so "turn off" should they move away from the ar­eas they aren't de­signed to treat by de­tect­ing pH lev­els.
The un­der­ly­ing goal is to fig­ure out the same thing can­cer drug de­vel­op­ers have been fo­cused on since the ear­li­est med­i­cines be­came avail­able — re­duc­ing tox­i­c­i­ty, or in­vent­ing a method that can at­tack and kill tu­mors with­out tar­get­ing healthy tis­sue. Be­cause most tu­mors are more acidic than healthy tis­sue, Smith said, BioAt­la's CABs can dis­tin­guish be­tween pH lev­els and pre­vent non-can­cer­ous cells from be­ing harmed.
"This is an ob­ser­va­tion that's been around for 100 years be­cause of the way the tu­mor me­tab­o­lism is dif­fer­ent than nor­mal tis­sue," Smith said. "We mod­i­fy the an­ti­bod­ies that al­low them to bind at, say, a low­er pH than 7.4, but not bind at 7.4."
Cur­rent­ly, BioAt­la's in-house pro­grams are be­ing de­vel­oped to treat re­frac­to­ry sar­co­ma (by tar­get­ing AXL), melanoma (ROR2) and non-small cell lung can­cer (AXL and ROR2). But the CABs can be ap­plied to a wide ar­ray of can­cers, Smith said, and BioAt­la has re­ceived some in­ter­est in re­search­ing their ef­fi­ca­cy to treat ovar­i­an can­cer.
Their clin­i­cal pipeline is "where we saw most promise from the ini­tial Phase I, and that's what we're ex­plor­ing first," Smith said.
BioAt­la's deal with BeiGene in April 2019 is study­ing how their CABs work in com­bi­na­tions to pro­vide po­ten­tial­ly safer can­cer treat­ments, rather than just the CABs by them­selves. The two com­pa­nies are cur­rent­ly re­search­ing how BeiGene's tislelizum­ab, an an­ti-PD-1 an­ti­body, and BioAt­la's BA3071, a CT­LA-4 in­hibitor cre­at­ed uti­liz­ing CAB tech­nol­o­gy, can work to­geth­er.
Though CT­LA-4 was the first check­point to hit the mar­ket, re­sult­ing in huge wind­falls for Bris­tol-My­ers Squibb's Yer­voy, the in­hibitor has run in­to clin­i­cal trou­bles in re­cent years, fail­ing key stud­ies in lung can­cer and melanoma. CT­LA-4 can lead to sig­nif­i­cant tox­i­c­i­ty lev­els, and in­dus­try-wide fund­ing has poured in­to these types of com­bi­na­tion stud­ies and part­ner­ships to try to lessen that bur­den.
But Smith hopes clin­i­cal tri­als for this com­bi­na­tion, which will launch Phase I some­time in the third quar­ter of 2020, can over­come those hur­dles.
"The po­ten­tial we see here is the op­por­tu­ni­ty of our CT­LA-4, be­cause it elim­i­nates healthy tis­sue bind­ing or re­duces it, that our an­ti­body the­o­ret­i­cal­ly could be giv­en more safe­ly in com­bi­na­tion with some­thing like an Op­di­vo," Smith said. "We need to do the tri­als ob­vi­ous­ly, and it's our hope and our be­lief based on the pre­clin­i­cal da­ta we should have re­duced tox­i­c­i­ty rel­a­tive to Yer­voy, that's the ex­per­i­ment that we're go­ing to do here."
Soleus Cap­i­tal led the fundrais­ing and Pfiz­er's VC arm al­so chipped in again. New in­vestors in­clud­ed co-lead HBM Health­care In­vest­ments, Cor­morant As­set Man­age­ment, Far­al­lon Cap­i­tal, Pap­pas Cap­i­tal, Box­er Cap­i­tal and funds man­aged by Janus Hen­der­son.