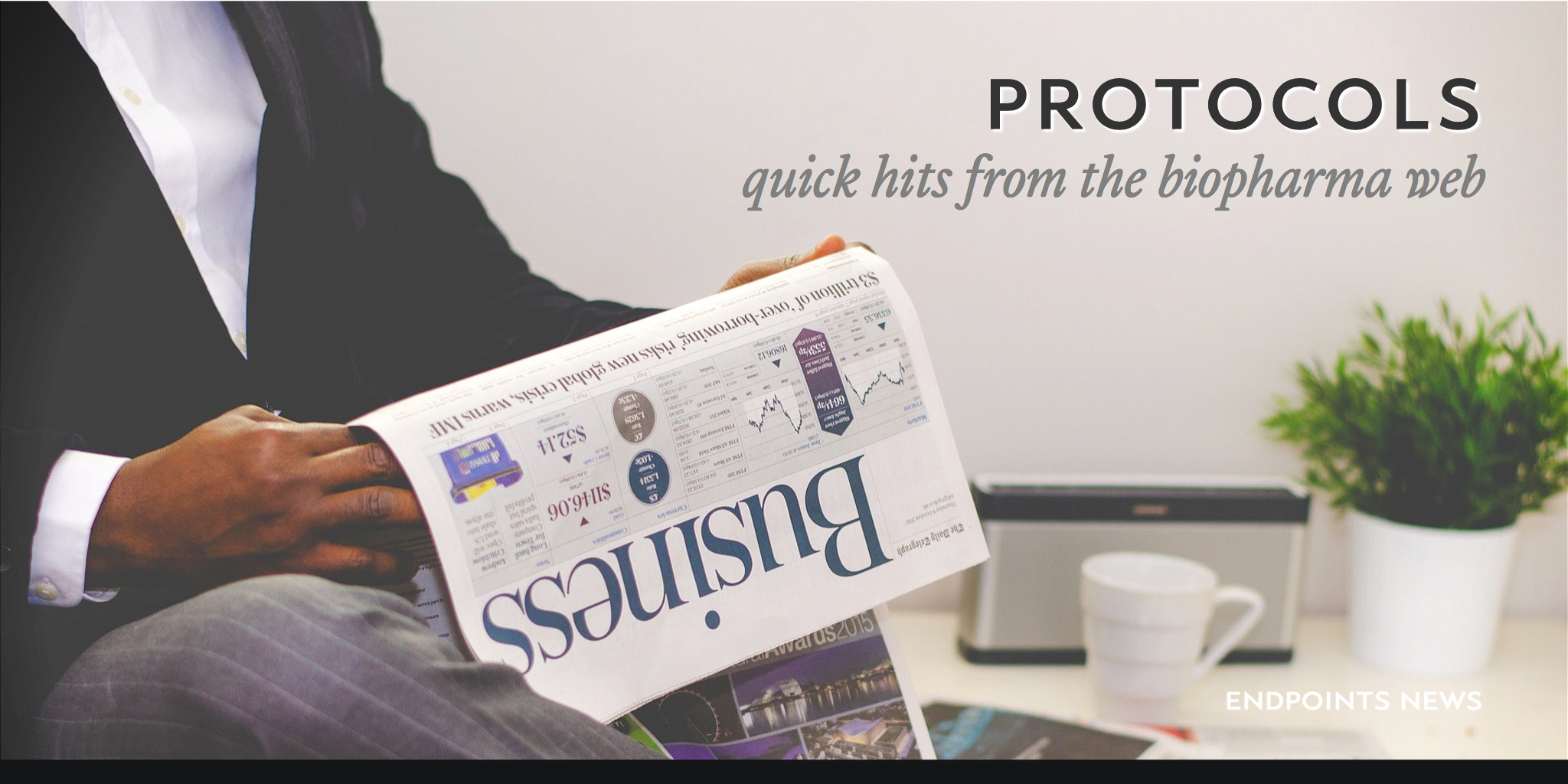 J&J, Bay­er agree to $775M pay­out to set­tle Xarel­to lit­i­ga­tion; Bio­gen launch­es $5B buy­back in the wake of a dis­as­ter; Hookipa pitch­es $86M IPO
→ Right on dead­line this morn­ing we learned that J&J and Bay­er have reached a deal to set­tle their out­stand­ing lit­i­ga­tion on Xarel­to with a lump $775 mil­lion set­tle­ment. The two com­pa­nies were ac­cused of fail­ing to warn pa­tients prop­er­ly of the bleed­ing risk as­so­ci­at­ed with the blood thin­ner. The le­gal war has been on­go­ing for 5 years.
→ With its share price beat­en down bru­tal­ly at the end of last week fol­low­ing the col­lapse of its Phase III Alzheimer's work, a shak­en Bio­gen is coun­ter­ing its mis­for­tunes with a $5 bil­lion buy­back cam­paign.
→ Nine months af­ter Gilead came in with a $400 mil­lion al­liance, Vi­en­na-based Hookipa Biotech has wad­ed out with an $86 mil­lion IPO fil­ing. Hookipa has fo­cused on cy­tomegalovirus in­fec­tion for its main in-house pro­gram while an­gling in on im­mune-on­col­o­gy and a T cell at­tack on can­cer. Gilead has been in­ter­est­ed in us­ing the same tech for hep B. The biotech plans to trade as $HOOK.
→ Sev­er­al months af­ter rais­ing $46 mil­lion for its work re­volv­ing around NL­RP3, In­fla­zome has scored a grant from The Michael J. Fox Foun­da­tion for Parkin­son's Re­search to de­vel­op an imag­ing tool. Specif­i­cal­ly, the biotech will use $1 mil­lion to de­vel­op a NL­RP3-spe­cif­ic PET trac­er to show whether drugs are bind­ing to tar­get in­flam­ma­somes in the brain.
→ CanSi­no, one of the first biotechs to line up at the HKEX af­ter the stock ex­change opened up to pre-rev­enue biotechs, is fi­nal­ly clos­ing in on its IPO. Known do­mes­ti­cal­ly for an Ebo­la vac­cine ap­proved in Chi­na, the vac­cine spe­cial­ist is plan­ning to raise as much as $160 mil­lion and be­gin trad­ing on March 28, ac­cord­ing to Caix­in. LAV Am­ber, Or­biMed and a fund tied to the Tian­jin provin­cial gov­ern­ment (where CanSi­no is based) are the cor­ner­stone in­vestors.
→ While Sanofi and Lex­i­con were hit by the FDA's re­jec­tion of their type 1 di­a­betes drug, As­traZeneca's SGLT2 drug Forx­i­ga has been ap­proved in Eu­rope. The phar­ma gi­ant says this is the first oral sup­ple­ment to in­sulin in this par­tic­u­lar mar­ket.