Bio­gen shares tum­ble af­ter key ex­ec notes a change­up to piv­otal ad­u­canum­ab study due to 'vari­abil­i­ty'
With news of Mer­ck's flag­ship BACE drug go­ing down to com­plete fail­ure in a late-stage Alzheimer's study still re­ver­ber­at­ing through a dispir­it­ed R&D field, Bio­gen is now pitch­ing in to make things even worse.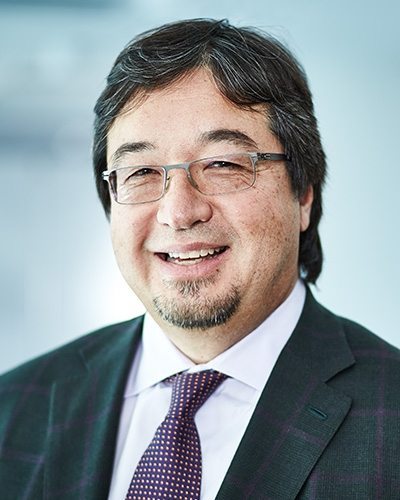 Al San­drock, Bio­gen
Shares of Bio­gen $BI­IB tum­bled about 7% Wednes­day af­ter­noon af­ter their CMO Al San­drock shocked some at­ten­dees at the Leerink Health­care Con­fer­ence by say­ing that the com­pa­ny had de­cid­ed to add 510 pa­tients to its piv­otal study for the close­ly-watched drug ad­u­canum­ab.
San­drock told at­ten­dees that they need­ed to add hun­dreds of pa­tients to the study due to some "vari­abil­i­ty" they were see­ing in the da­ta from the first round of pa­tients to reach the pri­ma­ry end­point.
Bio­gen couldn't have picked a worse time for the dis­clo­sure.
The drum­beat of neg­a­tive re­sults for every late-stage ef­fort aimed at amy­loid be­ta has be­gun to shake a once-sol­id be­lief that the clus­ters of tox­ic pro­tein found in many — though not all — pa­tients had to be the cul­prit for a dis­ease that af­flicts mil­lions of peo­ple the world over.
Ge­of­frey Porges, who fol­lows the drug close­ly, not­ed:
The ex­pan­sion in en­roll­ment de­ci­sion was made by the com­pa­ny af­ter they an­a­lyzed blind­ed re­sults for the per­for­mance of the pri­ma­ry end­point (18 month CDR-SB) in the pa­tients who have reached the pri­ma­ry end­point so far. These ad­di­tion­al pa­tients are re­quired to main­tain 90% pow­er for the tri­als due to "vari­abil­i­ty". Bio­gen has not seen the da­ta by arm, but to main­tain the pow­er­ing need­ed to add the ad­di­tion­al en­rollees giv­en the vari­ance seen so far. Bio­gen in­di­cat­ed that be­cause of the ac­cel­er­at­ed ear­ly en­roll­ment in the tri­al they could still main­tain ap­prox­i­mate­ly the same tim­ing for full en­roll­ment, and sug­gest­ed that they ex­pect full en­roll­ment "in the sum­mer" and ex­pect fi­nal re­sults now in the ear­ly part of 2020. The com­pa­ny al­so com­ment­ed that the drop out rate had been low­er than ex­pect­ed, and that the rate of se­ri­ous ad­verse events, and ARIA-E in par­tic­u­lar, had been with­in their ex­pec­ta­tions. In the con­text of Mer­ck's (MP) re­cent dis­ap­point­ment with the Mer­ck BACE in­hibitor verube­ce­s­tat, Bio­gen's ad­u­canum­ab is one of what is now on­ly a hand­ful of Alzheimer's med­i­cines still ac­tive in piv­otal tri­als.
The pos­i­tive da­ta that Bio­gen had dis­closed from small­er stud­ies had gone a long way to rais­ing hopes that Bio­gen could ac­tu­al­ly make a break­through here, even as se­ri­ous safe­ty is­sues arose. Any­thing that rais­es doubts about ef­fi­ca­cy can't help Bio­gen, even as it in­sists that the com­pa­ny re­mains con­fi­dent in the amy­loid be­ta the­o­ry.
Michael Yee at Jef­feries not­ed this af­ter­noon that the study da­ta re­mains blind­ed and is even less like­ly to read out sig­nif­i­cant da­ta points be­fore it's com­plet­ed way out in 2020. He sees to­day's event as a wake up call for Bio­gen to get busy and buy some­thing the mar­ket won't fret about.
Mar­ket will swing back to un­cer­tain­ty on the Alzheimer's pen­du­lum based on tri­al changes, and giv­en da­ta is not like­ly un­til 2020 (in our view) and an in­ter­im seems un­like­ly giv­en dis­clo­sures about vari­abil­i­ty, while we main­tain a pos­i­tive stance on da­ta in 2020, we think co needs to go out and buy de-risked neu­ro/or­phan com­pa­nies to "change the nar­ra­tive" to be­ing a bi­na­ry Alzheimer's com­pa­ny to one with prod­ucts even if Alzheimer's doesn't work.
Good luck with that.