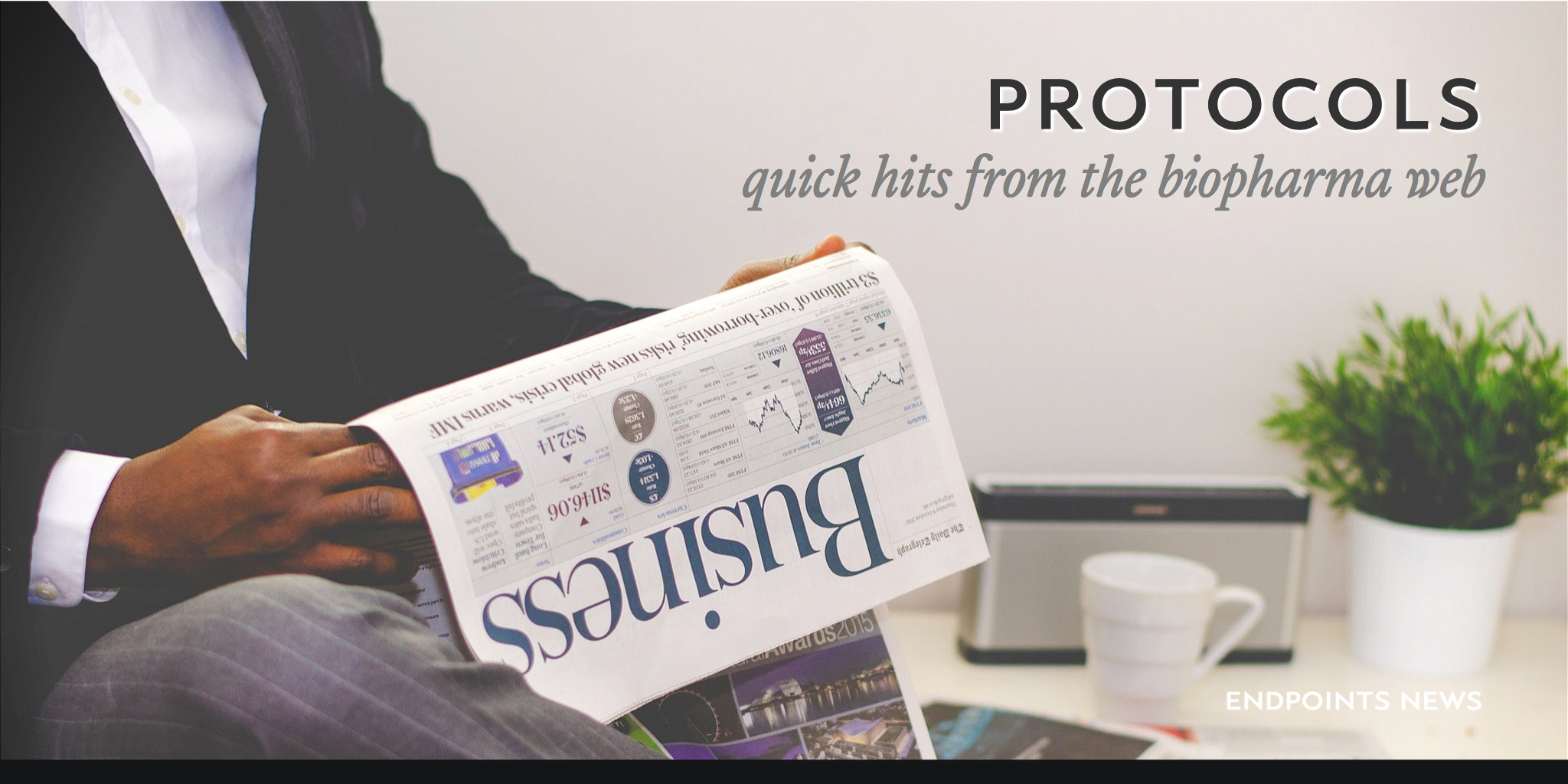 Bio­gen snatch­es ex-Pfiz­er ex­ec as new EVP, cor­po­rate de­vel­op­ment; Io­n­is/Akcea get thumbs up from EMA com­mit­tee on in­ot­ersen
→ Bio­gen has snagged an ex-Pfiz­er ex­ec­u­tive to lead as their new ex­ec­u­tive vice pres­i­dent of cor­po­rate de­vel­op­ment, a new­ly cre­at­ed po­si­tion de­signed to head up busi­ness de­vel­op­ment and strat­e­gy at Bio­gen. Daniel Karp was pre­vi­ous­ly VP of world­wide busi­ness de­vel­op­ment and head of busi­ness dev for R&D at Pfiz­er, a com­pa­ny he's been with­in vary­ing roles for the past 13 years. There, he led a glob­al team do­ing ear­ly sci­ence trans­ac­tions, along with part­ner­ships and ac­qui­si­tions across Pfiz­er's re­search port­fo­lio.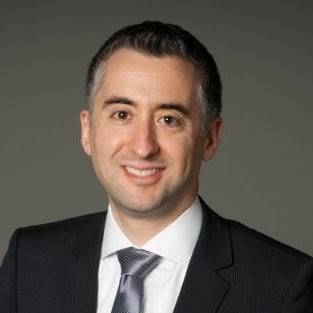 Daniel Karp
"It's a priv­i­lege to join Bio­gen, a true leader in neu­ro­science," Karp said in a state­ment. "I'm ex­cit­ed to work with Bio­gen's in­no­v­a­tive and tal­ent­ed team as we work to ex­pand the com­pa­ny's port­fo­lio of ther­a­pies for peo­ple liv­ing with se­ri­ous neu­rode­gen­er­a­tive dis­eases."
At Bio­gen, he'll be part of the ex­ec­u­tive com­mit­tee, re­port­ing to the CEO Michel Vounatsos. "Daniel's sol­id ex­pe­ri­ence from Pfiz­er com­bined with his sci­en­tif­ic and busi­ness ed­u­ca­tion will serve him well in this ex­cit­ing po­si­tion as we aim to fur­ther build our pipeline and port­fo­lio to tack­le un­met needs in neu­ro­log­i­cal dis­eases," Vounatsos said.
→ Io­n­is' $IONS ma­jor­i­ty-owned spin­out Akcea $AK­CA got the thumbs up from the EMA's Com­mit­tee for Med­i­c­i­nal Prod­ucts for Hu­man Use on its bid for the ap­proval of in­ot­ersen in Eu­rope. The drug, now with the brand­ed name Tegse­di, is meant to treat polyneu­ropa­thy in adult pa­tients with hered­i­tary transthyretin amy­loi­do­sis (hAT­TR). With the com­mit­tee's bless­ing, Akcea will now be look­ing to the Eu­ro­pean Com­mis­sion, which grants mar­ket­ing au­tho­riza­tion in the EU. In­ot­ersen is al­so un­der reg­u­la­to­ry re­view in Cana­da and the US. Its US PDU­FA is in Oc­to­ber, trail­ing a bit be­hind Al­ny­lam's Au­gust PDU­FA on its ri­val drug patisir­an.
→ Am­gen is team­ing up with re­searchers at MD An­der­son in an ef­fort to ac­cel­er­ate their de­vel­op­ment ef­forts on leukemia, myelodys­plas­tic syn­dromes, mul­ti­ple myelo­ma, small-cell lung can­cer, and oth­er non-lung can­cers with small-cell his­tolo­gies. Am­gen is bring­ing their bis­pe­cif­ic T cell en­gager (BiTE), CAR-T cell and small mol­e­cule pro­grams to the ta­ble.
→ With grow­ing ev­i­dence that im­munother­a­pies may not be so ef­fec­tive in blad­der can­cer cas­es with low PD-L1 ex­pres­sion, the EMA is rec­om­mend­ing that docs cur­tail their front­line use of Mer­ck's Keytru­da and Roche's Tecen­triq. Chemo may be the best way to start.