Blame the ozan­i­mod fi­as­co on the Re­cep­tos team? Just wait a sec, says ex-CEO, who sold the com­pa­ny to Cel­gene for $7.2B
Ear­li­er to­day we picked up some crit­i­cal re­marks that a se­nior Cel­gene ex­ec had to say about the team at Re­cep­tos, the sub­sidiary or­ga­ni­za­tion which hand­ed in an ap­pli­ca­tion for the would-be block­buster ozan­i­mod on­ly to have FDA reg­u­la­tors kick it right back with an em­bar­rass­ing refuse-to-file no­tice. And it didn't play well with the CEO who sold the com­pa­ny to Cel­gene for $7.2 bil­lion.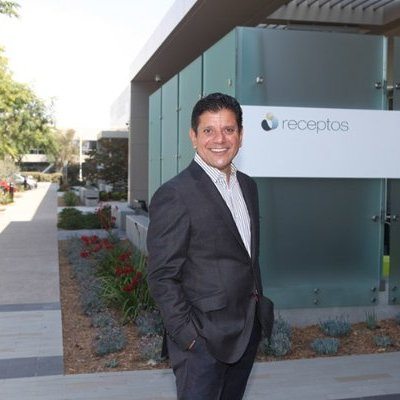 Fa­heem Has­nain
"I think that 99% of folk at Cel­gene wouldn't have sub­mit­ted, but we had Re­cep­tos out on the West Coast and, for what­ev­er rea­son, the de­ci­sion was made to sub­mit," Cel­gene's head of hema­tol­ogy and on­col­o­gy Nadim Ahmed told David Crow at the Fi­nan­cial Times. "We learned a les­son of hu­mil­i­ty and that when you do an ac­qui­si­tion it's bet­ter to be more in­te­grat­ed rather than be com­plete­ly away from the moth­er ship."
Now, wait a sec, says ex-Re­cep­tos CEO Fa­heem Has­nain. There's more to the sto­ry than that. And the moth­er ship was in di­rect com­mand of the sit­u­a­tion in San Diego, in­clud­ing the crit­i­cal con­tacts with the FDA reg­u­la­tors who wound up rolling their eyes at the ap­pli­ca­tion.
"It's im­por­tant to know that Cel­gene had on-site con­trol and over­sight for two-and-a-half years be­fore this fil­ing took place," Has­nain tells me in a fol­low-up. And just maybe it was the Cel­gene crew that left out a few crit­i­cal de­tails in the run-up to the fil­ing.
"Reg­u­lar en­gage­ment and com­mu­ni­ca­tions with the FDA is crit­i­cal to fil­ing," Has­nain adds. "A refuse-to-file is a dif­fi­cult thing to achieve, and it ap­pears there was some en­gage­ment (with the FDA) that ap­pears to be miss­ing."
At the time of the buy-out, he adds, the biotech had mapped out the rest of the de­vel­op­ment and reg­u­la­to­ry plans, with the rest of the phar­ma­col­o­gy stud­ies that need­ed to be done in a time­ly fash­ion.
"We're kind of dis­ap­point­ed with some of the com­ments that have been made," says Has­nain. "It's un­for­tu­nate that this kind of fin­ger point­ing is go­ing on."
Cel­gene's top ex­ecs have every rea­son to be red-faced over the in­ci­dent. The refuse-to-file came on top of a ma­jor late-stage im­plo­sion at the big biotech, and the fi­as­co over the ap­pli­ca­tion made the top ex­ecs look vir­tu­al­ly dys­func­tion­al. That hap­less rep lies in stark con­trast to the can-do ef­fi­cien­cy and clean ex­e­cu­tion that marked the Bob Hug­in era.
I asked Cel­gene if they want­ed to re­spond to Has­nain's re­marks, but no one re­spond­ed.