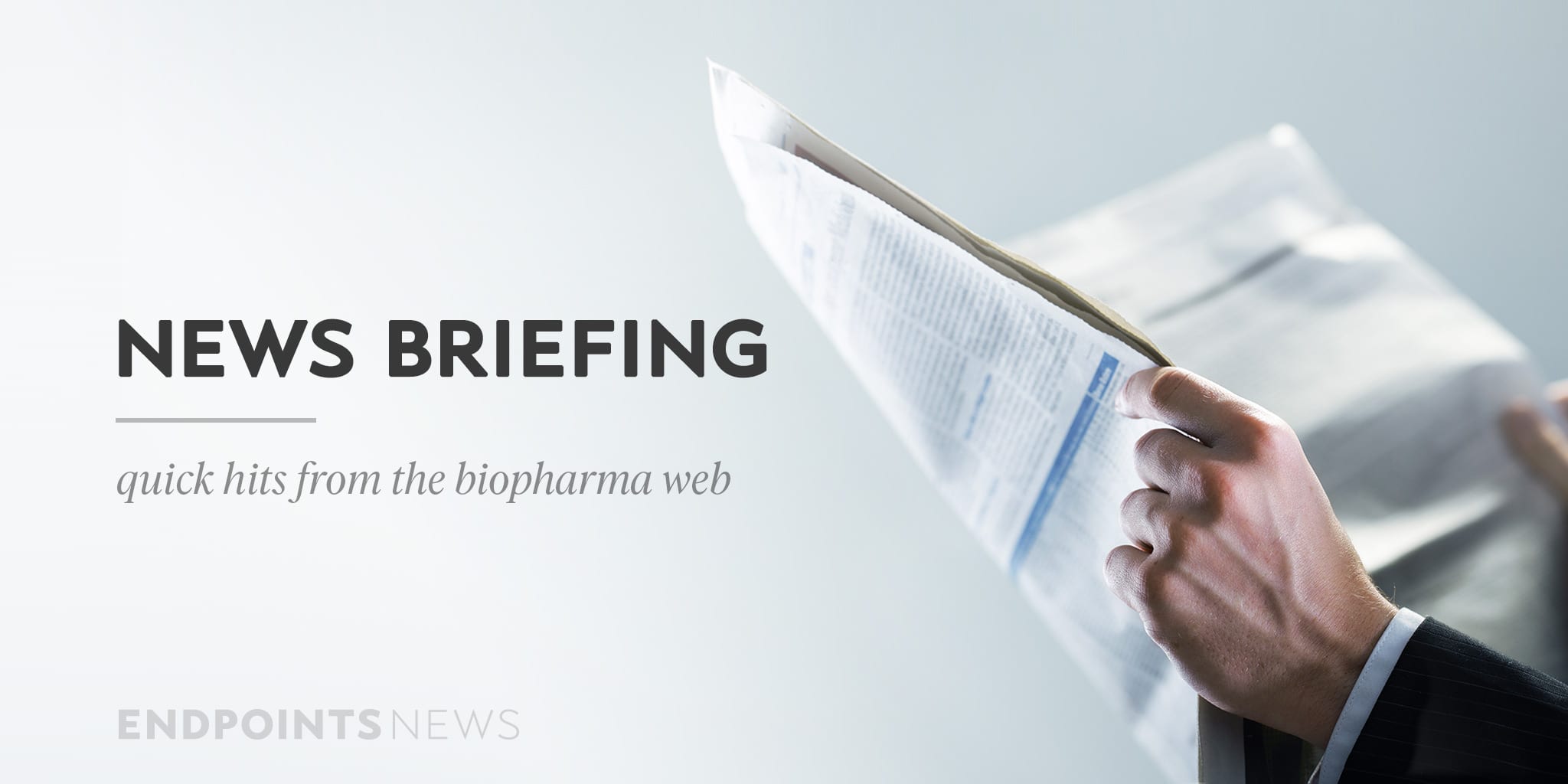 Blue­bird bio com­pletes split in­to two com­pa­nies; BeiGene builds out Brukin­sa da­ta at ASH
Blue­bird bio has been of­fi­cial­ly split in half.
Both sides of the once-sin­gu­lar cell and gene ther­a­py com­pa­ny an­nounced Thurs­day they have com­plet­ed their split in­to two biotechs: A gene ther­a­py-fo­cused out­fit that will re­tain the old avian name and a new on­col­o­gy-fo­cused firm that will go by 2sev­en­ty bio.
The move, ex­ec­u­tives say, will al­low each com­pa­ny to fo­cus on bring­ing ther­a­pies to mar­ket in fields that re­quire very dif­fer­ent types of ex­per­tise.
The split came af­ter a se­ries of de­lays and set­backs for the one of the most promi­nent biotechs of the last decade. Al­though blue­bird saw Bris­tol My­ers Squibb take the biotech's CAR-T for mul­ti­ple myelo­ma to ap­proval this year, the com­pa­ny has faced re­peat­ed man­u­fac­tur­ing de­lays for its gene ther­a­pies for sick­le cell dis­ease and be­ta-tha­lassemia, de­spite da­ta sug­gest­ing the treat­ments could be near-cu­ra­tive.
The com­pa­ny has had greater suc­cess in Eu­rope, where reg­u­la­tors ap­proved the gene ther­a­py for be­ta-tha­lassemia and cere­bral adrenoleukody­s­tro­phy, an oth­er­wise fa­tal brain dis­ease. But the com­pa­ny de­cid­ed this year that its ther­a­pies were not worth mar­ket­ing at the rates Eu­ro­pean gov­ern­ments were will­ing to pay.
In Ger­many, for ex­am­ple, au­thor­i­ties of­fered to pay be­tween $790,000 and $950,000 for treat­ment. Blue­bird asked for $1.8 mil­lion, spread out over five years, with each in­stall­ment giv­en on­ly if pa­tients con­tin­ue to see ben­e­fit.
Blue­bird will now fo­cus on get­ting its three gene ther­a­pies ap­proved in the US. 2sev­en­ty will fo­cus on an­oth­er wave of CAR-Ts, in­clud­ing for sol­id tu­mors. — Ja­son Mast
BeiGene builds out Brukin­sa da­ta at ASH
Back in Ju­ly, BeiGene re­port­ed re­sults from a Phase III study look­ing at their Brukin­sa drug in first-line chron­ic lym­pho­cyt­ic leukemia (CLL) or small lym­pho­cyt­ic leukemia (SLL) pa­tients. On Thurs­day, the com­pa­ny re­vealed more da­ta at ASH.
Though BeiGene on­ly said the drug was "high­ly sig­nif­i­cant" at hit­ting the pri­ma­ry end­point of pro­gres­sion-free sur­vival, the p-val­ues came in at a stel­lar p=<0.0001 and the haz­ard ra­tio at 0.42 for both an in­ves­ti­ga­tor-backed and in­de­pen­dent as­sess­ment. The Brukin­sa arms were com­pared to a chemother­a­py com­bo con­trol and the me­di­an fol­low-up was 26.2 months.
BeiGene CMO of Hema­tol­ogy Jane Huang told End­points News that while the com­pa­ny isn't say­ing when it ex­pects to file for reg­u­la­to­ry ap­provals, it's work­ing to get Brukin­sa to pa­tients in "as many coun­tries as pos­si­ble."
Among oth­er fig­ures, BeiGene re­vealed that Brukin­sa had an es­ti­mat­ed 24-month PFS of 85.5% com­pared to 69.5% for the con­trol, though this wasn't the pri­ma­ry end­point. For over­all re­sponse rate, Brukin­sa saw a 94.5% rate while the con­trol hit 85.3%.
But for com­plete re­sponse rate, Brukin­sa ac­tu­al­ly fared worse off than the con­trol. The drug saw on­ly 6.6% of pa­tients achieve com­plete re­sponse, com­pared to 15.1% on chemo.
As BeiGene tries to move Brukin­sa in­to ear­li­er lines of treat­ment, Huang said she ex­pects a key dif­fer­en­tia­tor will be pa­tients' abil­i­ty to con­tin­ue tak­ing their oth­er med­ica­tions while get­ting Brukin­sa. That could ap­peal par­tic­u­lar­ly to the old­er pa­tients who are usu­al­ly those di­ag­nosed with CLL and SLL, she said.
"The av­er­age per­son of­ten takes these oth­er drugs, the Prilosecs and the H2 block­ers," Huang said. "Those are things that af­fect your qual­i­ty of life if you're not able to be on them. If you need to take life-sav­ing ther­a­py, most peo­ple would take one over the oth­er and take Tums all the time for their heart­burn." — Max Gel­man
Ap­tose en­gages in $400M agree­ment to com­mer­cial­ize r/r AML ther­a­py
Cal­i­for­nia biotech Ap­tose Bio­sciences en­tered in­to an ex­clu­sive li­cense agree­ment with South Ko­re­an phar­ma Han­mi to fur­ther de­vel­op and com­mer­cial­ize a myeloid ki­nome in­hibitor.
Ac­cord­ing to a com­pa­ny an­nounce­ment made this morn­ing, the drug is known as HM43239, an oral clin­i­cal-stage myeloid ki­nome in­hibitor de­signed to tar­get dis­tinct ki­nas­es op­er­a­tive in myeloid ma­lig­nan­cies, in­clud­ing SYK and FLT3. And in an on­go­ing Phase I/II clin­i­cal tri­al, the can­di­date showed an­ti-leukemic ac­tiv­i­ty and com­plete re­spons­es in pa­tients with r/r AML.
While Han­mi grants Ap­tose ex­clu­sive world­wide rights to HM43239 for all in­di­ca­tions, Han­mi will re­ceive $12.5 mil­lion up­front — $5 mil­lion in cash and $7.5 mil­lion in Ap­tose shares. There's al­so po­ten­tial for Han­mi to re­ceive up to $407.5 mil­lion in pos­si­ble mile­stone pay­ments.
"We be­lieve that HM43239 has a clear de­vel­op­ment and com­mer­cial path, while be­ing a nat­ur­al fit with our strate­gic fo­cus, tech­ni­cal ex­per­tise, and clin­i­cal ex­pe­ri­ence," said Ap­tose chair­man, pres­i­dent and CEO William Rice in a state­ment. — Paul Schloess­er