Boom time: Ru­bius, Cri­net­ics find big sup­port in up­sized IPOs to­tal­ing $343M raise
Thought Ru­bius Ther­a­peu­tics was am­bi­tious when it set terms for a $200 mil­lion IPO? Well, think again.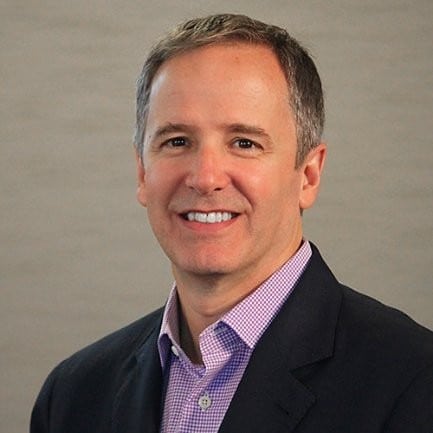 Pablo Cagnoni
The Cam­bridge, MA-based biotech has just bagged $241 mil­lion by of­fer­ing 10.5 mil­lion shares at $23, both fig­ures above the orig­i­nal plan of 9.53 mil­lion shares be­tween $20 and $22 each. That brings Ru­bius' mar­ket cap to $2 bil­lion — built sole­ly up­on its pre­clin­i­cal as­sets.
Join­ing Ru­bius in cel­e­brat­ing a big­ger-than-ex­pect­ed Nas­daq de­but is Cri­net­ics Phar­ma, the team of en­docrine ex­perts which nabbed $63.5 mil­lion to sup­port its nascent clin­i­cal work just weeks ago. In­stead of rais­ing $80 mil­lion, they bagged $102 mil­lion by sell­ing 6 mil­lion shares at $17 each, a mil­lion more shares than orig­i­nal­ly in­tend­ed sold at the high end of the range.
Both list­ings un­der­score not just the pace, but the fer­vor we have been ob­serv­ing in the US for biotech IPOs. In just half the time, this year's hot streak of biotechs go­ing pub­lic has al­ready sur­passed 2017's an­nu­al to­tal. It tow­ers over pre­vi­ous years' num­bers and is on track to chal­lenge the high peak in 2014.
With an am­bi­tious plat­form that hi­jacks cells and promis­es to turn them in­to a new fleet of ther­a­pies, Ru­bius is no stranger to big mon­ey. Launched out of Flag­ship in 2015, it has raised $220 mil­lion in two rounds just with­in the last two years.
And they are putting the mon­ey to work. The IPO news came days af­ter the com­pa­ny an­nounced a new $155 mil­li­on pro­ject to ren­o­vate a 135,000 square-foot man­u­fac­tur­ing site in Rhode Is­land for its cell ther­a­pies. Just a month be­fore that, the com­pa­ny re­cruit­ed No­var­tis vet Pablo Cagnoni to the helm, steer­ing the op­er­a­tions along­side pres­i­dent Tor­ben Straight Nis­sen.
The team at Cri­net­ics, mean­while, have been work­ing on new drugs af­ter de­vel­op­ing some nov­el thoughts about the way GPCRs work. The lead pro­gram is fo­cused on acromegaly, a rare dis­ease trig­gered when the pi­tu­itary gland pro­duces ex­cess growth hor­mone, caus­ing en­larged bones that can lead to gi­gan­tism. So­mato­statin can rein that in, but syn­thet­ic so­mato­statin analogs don't al­ways work. That leaves the biotech in the hunt for a small mol­e­cule that can.
Ru­bius will now list on the Nas­daq as $RU­BY, while Cri­net­ics has picked $CRNX.