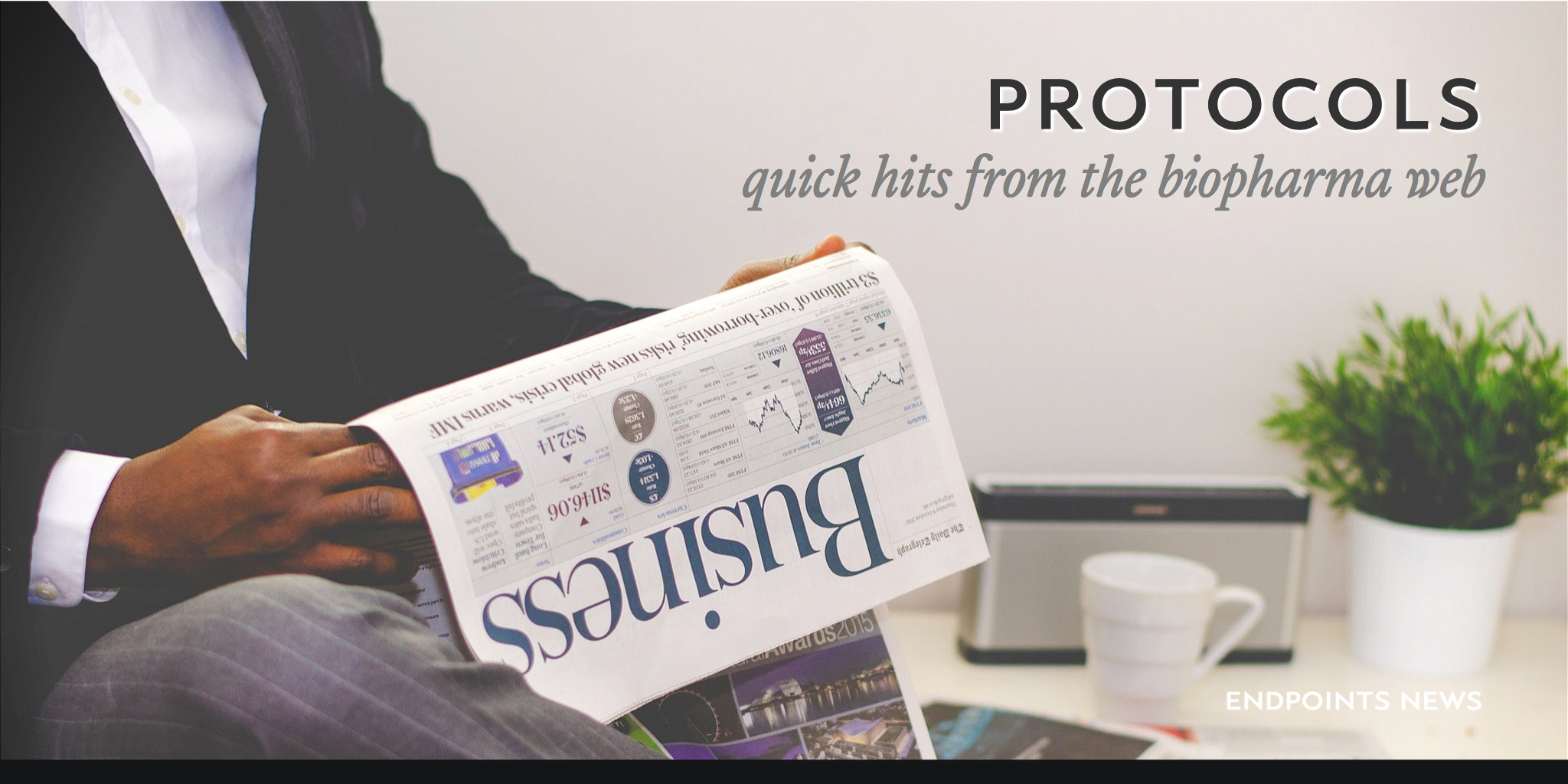 Brain­storm re­cruits No­var­tis vet Araya as chief com­mer­cial of­fi­cer; Roche out-li­cens­es IPF drug to Shang­hai's Ark
→ Brain­Storm Cell Ther­a­peu­tics $BCLI has ap­point­ed No­var­tis vet Ar­turo Araya as chief com­mer­cial of­fi­cer. Araya had been glob­al head of com­mer­cial of No­var­tis' Cell and Gene Ther­a­pies Unit and has been on the board at Brain­storm since Feb­ru­ary of last year.
→ Roche struck a deal to out-li­cense an IPF drug to Shang­hai-based Ark Bio­sciences, helmed by CEO Jim Wu. The biotech got the glob­al rights to the drug, which has been through the first round of hu­man stud­ies. The state­ment did not in­clude any de­tails on the fi­nanc­ing.
→ Pen­ny stock biotech Eye­gate $EYEG says that its Phase III study of EGP-437 for uveitis flopped, leav­ing them look­ing at strate­gic al­ter­na­tives as they look about for a fresh strat­e­gy. The biotech not­ed: "Al­though EGP-437 showed clin­i­cal ef­fi­ca­cy, de­fined as a re­duc­tion in an­te­ri­or cham­ber cell score through­out the study, it did not demon­strate non-in­fe­ri­or­i­ty to the pred­nisolone ac­etate oph­thalmic so­lu­tion con­trol group. This was mea­sured as the pro­por­tion of sub­jects with an an­te­ri­or cell count of ze­ro (a sign of di­min­ished in­flam­ma­tion) at Day 14. Eye­Gate will con­tin­ue to re­view the da­ta and will be as­sess­ing its strate­gic op­tions for EGP-437 go­ing for­ward."
→ Ad­vax­is $ADXS has grant­ed OS Ther­a­pies a li­cense to test ADXS31-164, al­so known as ADXS-HER2, as a treat­ment for os­teosar­co­ma. Ad­vax­is gets an un­spec­i­fied up­front pay­ment and mile­stones for the deal.
→ Az­e­ria, a spin out cre­at­ed by Sixth El­e­ment Cap­i­tal and Can­cer Re­search UK's com­mer­cial part­ner­ships team, has raised £4 mil­lion in Se­ries A fundrais­ing from the £70 mil­lion CRT Pi­o­neer Fund.