Bris­tol-My­ers bumps off chief sci­en­tist in an­oth­er big shake­up, bring­ing in Cel­gene and No­var­tis ex­ecs
Just 2 years af­ter Tom Lynch stepped from the board room to the top sci­en­tif­ic po­si­tion at Bris­tol-My­ers Squibb, he's out.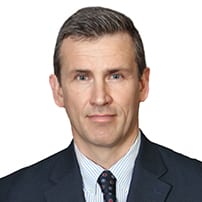 Ru­pert Vessey Cel­gene
The phar­ma gi­ant re­port­ed Wednes­day morn­ing that Lynch will leave his post as CSO in four months, mov­ing Cel­gene R&D ex­ec Ru­pert Vessey in­to the top re­search po­si­tion af­ter the big merg­er while re­cruit­ing No­var­tis on­col­o­gy de­vel­op­ment head Samit Hi­rawat for chief med­ical of­fi­cer with com­mand of the de­vel­op­ment group.
Lynch him­self was brought in to fix what was wrong at Bris­tol-My­ers Squibb but in­stead was tagged with a se­ries of set­backs af­ter con­tin­u­ing a flawed re­search strat­e­gy on Op­di­vo that Wall Street lost faith in as the mega-block­buster steadi­ly lost ground to Keytru­da.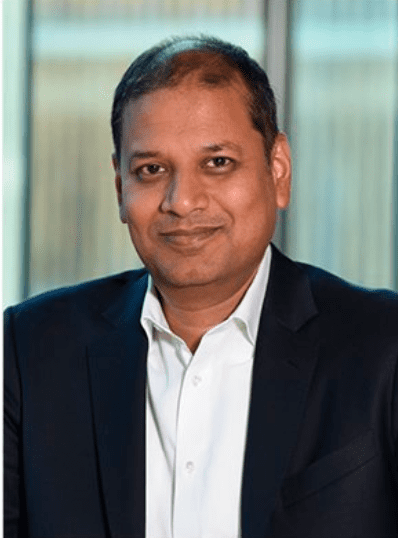 Samit Hi­rawat No­var­tis via Twit­ter
The move does pro­vide Bris­tol-My­ers with a way of main­tain­ing a fo­cus on the line­up of re­search projects they're buy­ing with the Cel­gene ac­qui­si­tion. And in raid­ing No­var­tis, they'll be gain­ing an ex­ec­u­tive from a win­ning team with a string of suc­cess­es to its cred­it this year.
The high-lev­el re­or­ga­ni­za­tion trig­gered by the merg­er al­so ex­tends in­to the com­mer­cial are­na.
While Chris Boern­er will re­main chief com­mer­cial of­fi­cer, Nadim Ahmed has been named pres­i­dent of hema­tol­ogy who will al­so over­see the cell ther­a­py unit. And Cel­gene CFO David Elkins is tak­ing the top fi­nance post at the merged com­pa­ny, re­plac­ing Charles Ban­croft, who will re­tire next year af­ter com­plet­ing 35 years at the com­pa­ny.
One po­si­tion that won't be chang­ing: The CEO role.
Gio­van­ni Caforio has no in­ten­tion of giv­ing up that post as he sets about the chal­leng­ing task of liv­ing up to the promis­es he made in­vestors dur­ing the leap to the big buy­out. Not all of the com­pa­ny's biggest in­vestors liked this deal, and they're go­ing to need some con­vinc­ing that it was in their best in­ter­ests.
Caforio had tout­ed Lynch as a ma­jor new force, pri­vate­ly ac­knowl­edg­ing that they need­ed to change R&D course as Mer­ck be­gan to gain ground in the crit­i­cal PD-1 field — par­tic­u­lar­ly in lung can­cer. Mer­ck though found a win­ning strat­e­gy in com­bin­ing Keytru­da with chemo, while Bris­tol-My­ers at­tempt­ed to push an ap­proach us­ing their CT­LA-4 drug Yer­voy as well as con­cen­trat­ing on high tu­mor mu­ta­tion­al bur­dens in iden­ti­fy­ing the best pa­tient pop­u­la­tion for their drug.
That large­ly failed — at least so far. The ju­ry is still out on TMB, while Mer­ck widens its lead in the field.
Hi­rawat, mean­while, ran the suc­cess­ful Kisqali pro­gram as No­var­tis beefed up its on­col­o­gy pro­gram.
Here's the full line­up in the new struc­ture at Bris­tol-My­ers:
Nadim Ahmed, Pres­i­dent, Hema­tol­ogy
Charles Ban­croft, Ex­ec­u­tive Lead for In­te­gra­tion
Paul Bion­di, Head, Strat­e­gy and Busi­ness De­vel­op­ment
Chris Boern­er, Ph.D., Ex­ec­u­tive Vice Pres­i­dent & Chief Com­mer­cial­iza­tion Of­fi­cer
Adam Dubow, Chief Com­pli­ance Of­fi­cer
Joseph Eid, M.D., Head, Glob­al Med­ical Af­fairs
John Elick­er, Head, Cor­po­rate Af­fairs and In­vestor Re­la­tions
David Elkins, Ex­ec­u­tive Vice Pres­i­dent & Chief Fi­nan­cial Of­fi­cer
Samit Hi­rawat, M.D., Chief Med­ical Of­fi­cer, Glob­al Drug De­vel­op­ment
Sev­er­ine La­court, Chief of Staff to the Chief Ex­ec­u­tive Of­fi­cer
San­dra Le­ung, Ex­ec­u­tive Vice Pres­i­dent & Gen­er­al Coun­sel
Ann Pow­ell, Chief Hu­man Re­sources Of­fi­cer
Lou Schmuk­ler, Pres­i­dent, Glob­al Prod­uct De­vel­op­ment & Sup­ply
Ru­pert Vessey, M.A., B.M., B.Ch., F.R.C.P., D.Phil., Pres­i­dent, Re­search & Ear­ly De­vel­op­ment
Paul von Aut­en­ried, Chief In­for­ma­tion Of­fi­cer
---
Im­age: Tom Lynch at an End­points News event in Boston, June 2018 — Pho­to by Rob Tan­nen­baum, End­points News