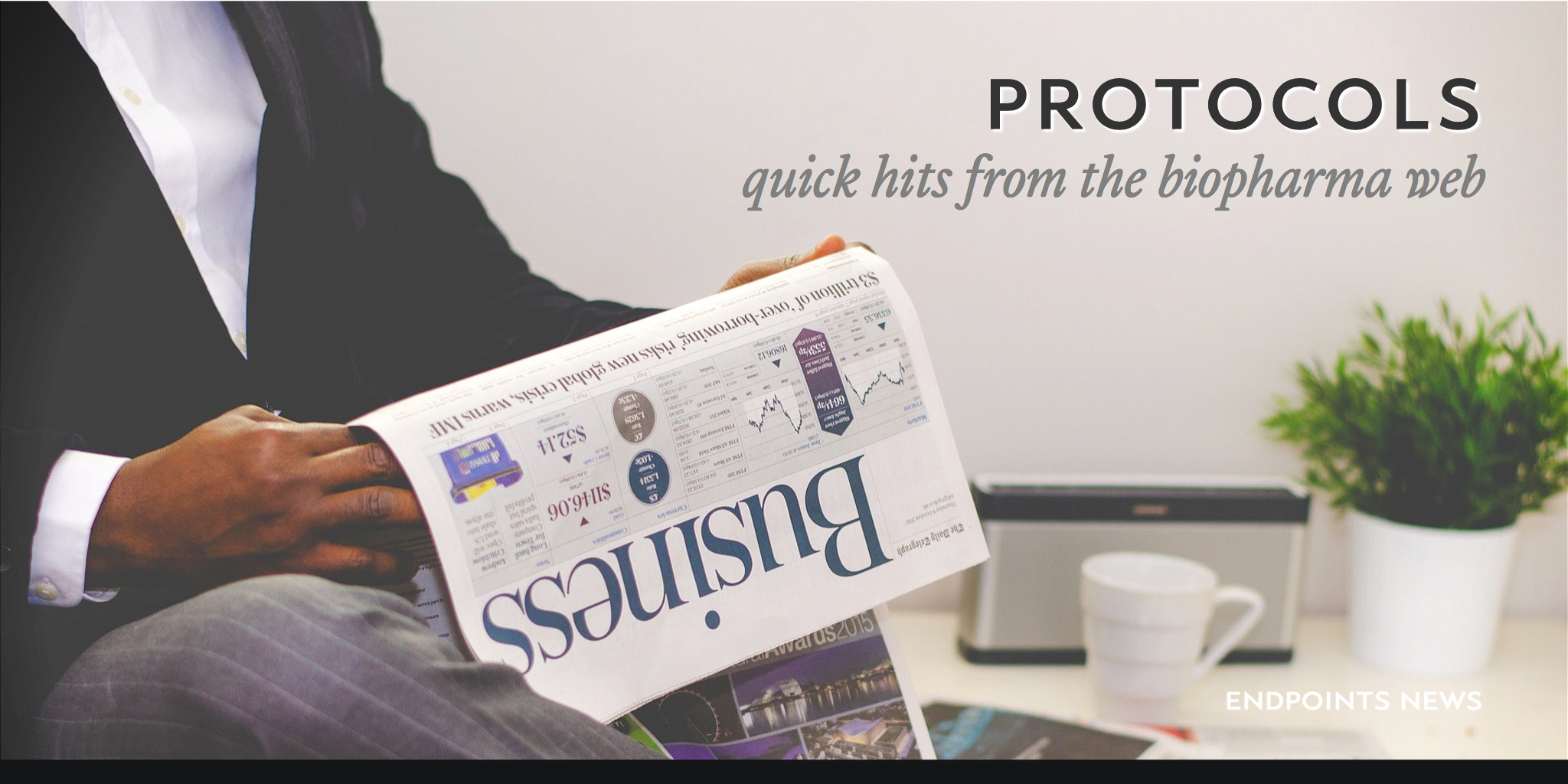 Bris­tol My­ers Squibb and blue­bird bio re­turn to FDA; Take­da gets a break­through nod
More than two months af­ter the FDA slammed Bris­tol My­ers Squibb and blue­bird bio with a suprise refuse-to-file on their "ide-cell" CAR-T ther­a­py, the pair of de­vel­op­ers have re­sub­mit­ted their ap­pli­ca­tion.
The new ap­pli­ca­tion comes just in time to keep the con­tin­gent val­ue rights from the Cel­gene deal alive. The "ide-cell" was one of the ther­a­pies Bris­tol My­ers picked up in the mon­ster ac­qui­si­tion and one of three ther­a­pies that have to be ap­proved by ear­ly next year to gain every Cel­gene share­hold­er $9. Mizuho an­a­lyst Sal­im Syed es­ti­mat­ed that Bris­tol My­ers would have to re­sub­mit by Ju­ly 31 — to­mor­row — to get an FDA de­ci­sion on time.
The FDA ini­tial­ly spurned the ap­pli­ca­tion over CMC is­sues. Such is­sues have dogged blue­bird for years, de­lay­ing ther­a­pies that have oth­er­wise looked promis­ing in the clin­ic, in­clud­ing their gene ther­a­py for sick­le cell ane­mia.
Take­da gets a break­through des­ig­na­tion in MDS
Take­da R&D chief Andy Plump has been ea­ger to bur­nish the com­pa­ny's top drug prospects in the wake of the Shire ac­qui­si­tion and re­or­ga­ni­za­tion. And now he's get­ting some help from the FDA.
The agency has stamped their "break­through ther­a­py des­ig­na­tion" on pevonedi­s­tat for high­er-risk myelodys­plas­tic syn­dromes, or HR-MDS. This is a NEDD8-ac­ti­vat­ing en­zyme in­hibitor and if it works as planned, will be the first drug for HR-MDS to come along in quite some time.
The agency was won over by Take­da's Phase II da­ta on the drug.
"High­er-risk MDS is as­so­ci­at­ed with poor prog­no­sis, di­min­ished qual­i­ty of life and a high­er chance of trans­for­ma­tion to acute myeloid leukemia, an­oth­er ag­gres­sive can­cer. The com­bi­na­tion of pevonedi­s­tat and azac­i­ti­dine is a promis­ing ther­a­peu­tic ap­proach with the po­ten­tial to be the first nov­el treat­ment ad­vance­ment for high­er-risk MDS in more than 10 years," said Christo­pher Arendt, who heads Take­da's On­col­o­gy Ther­a­peu­tic Area Unit.
An­oth­er pri­or­i­ty re­view for an Ebo­la an­ti­body
A day af­ter Re­gen­eron an­nounced a near­ly $350 mil­lion con­tract from BAR­DA to sup­ply the gov­ern­ment with their Ebo­la an­ti­body cock­tail, Ridge­back Bio­ther­a­peu­tics an­nounced that the FDA had ac­cept­ed an ap­pli­ca­tion for ap­proval for their Ebo­la an­ti­body and giv­en it pri­or­i­ty re­view.
Ridge­back's an­ti­body — known as mAb114, an­su­vimab or sim­ply "the NIH an­ti­body" — and Re­gen­eron's an­ti­body cock­tail were the two drugs that proved ef­fec­tive in last year's NIH ebo­la tri­al, beat­ing out the ZMapp an­ti­body and the Gilead an­tivi­ral remde­sivir. Un­like Re­gen­eron, Ridge­back did not de­vel­op the an­ti­body but rather li­censed it from the NIH, which had de­vel­oped it in part­ner­ship with the In­sti­tute for Bio­med­ical Re­search in Switzer­land.
mAb114 re­ceived FDA break­through des­ig­na­tion last year. Ridge­back did not dis­close a PDU­FA date. Re­gen­eron is ex­pect­ing a de­ci­sion on their an­ti­body by Oc­to­ber 25.
Geno­cea an­nounces "pos­i­tive" can­cer vac­cine re­sults, stock falls
Neoanti­gen biotech Geno­cea an­nounced what it called "pos­i­tive pre­lim­i­nary re­sults" from its lead can­cer vac­cine, but in­vestors were ev­i­dent­ly unim­pressed, drop­ping the com­pa­ny's stock $GN­CA 34%, from $4.97 to $3.28.
The com­pa­ny re­port­ed that three of five pa­tients had a RE­CIST re­sponse — an im­prove­ment in a score for sol­id tu­mors — in their Phase I/IIa study. Pa­tients were giv­en check­point in­hibitors plus the neoanti­gen vac­cine. Geno­cea said they saw an "ac­cel­er­a­tion of shrink­age be­yond that" seen in check­point in­hibitors alone, but the com­pa­ny did not in­clude a con­trol group for the tri­al, so it's dif­fi­cult to draw ma­jor con­clu­sions.