Cam­bridge in­ves­ti­ga­tors ze­ro in on a new, niche drug tar­get for lung can­cer
Lung can­cer has one of the poor­est sur­vival rates in on­col­o­gy. A group of re­searchers at the Uni­ver­si­ty of Cam­bridge wants to change that.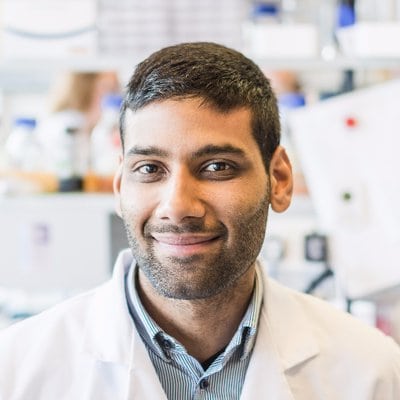 Kyren Lazarus
Hom­ing in on lung squa­mous cell car­ci­no­ma (LUSC) — a com­mon sub­type of non-small cell lung can­cer — the sci­en­tists found that tar­get­ing an epi­ge­net­ic reg­u­la­tor called SETD8 can po­ten­tial­ly lead to the se­lec­tive in­hi­bi­tion of LUSC cell growth. That's be­cause SETD8 in­hi­bi­tion helps dis­rupt the ac­tions of BCL11A, an onco­gene re­spon­si­ble for a pro­tein found in high amounts in LUSC cells.
"Our re­search has re­vealed a ma­jor piece of this puz­zle, which we are now ac­tive­ly try­ing to make new drugs against," says Cam­bridge re­searcher Kyren Lazarus. And the team added that tar­get­ed lung can­cer drugs are bad­ly need­ed to sig­nif­i­cant­ly im­prove the odds of sur­vival for pa­tients.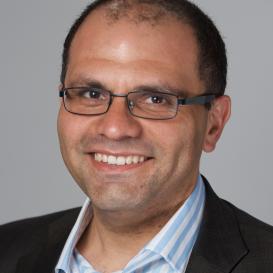 Walid Khaled
Lead au­thor Walid Khaled al­so not­ed that they're pur­su­ing their new tar­get with a grant from Can­cer Re­search UK, look­ing to block BCL11A in LUSC cells with new drugs in de­vel­op­ment.
We are aim­ing to dis­rupt crit­i­cal in­ter­ac­tions that BCL11A has with oth­er pro­teins and are work­ing close­ly with our col­leagues at the De­part­ment of Bio­chem­istry in Cam­bridge and CRUK Beat­son In­sti­tute Drug Dis­cov­ery Unit to achieve this.
With the new drug dis­cov­ery grant, they will now work to de­vel­op small mol­e­cules uti­liz­ing this path­way.