Can Am­gen beat down pay­er re­sis­tance to Repatha with its own cost analy­sis?
PC­SK9 heart drugs have proven to be one of the biggest com­mer­cial dis­ap­point­ments in re­cent bio­phar­ma times. Held back by pay­ers who don't see the val­ue in pro­vid­ing the drugs even at a hefty 30% or so dis­count on the list price, sales of Am­gen's Repatha and Pralu­ent from Re­gen­eron/Sanofi have lan­guished — fur­ther ham­pered by cost analy­sis stud­ies that as­cribe a rel­a­tive­ly small val­ue to the drugs.
So now, in a wide­ly an­tic­i­pat­ed study of its own, Am­gen is lay­ing out the eco­nom­ic ar­gu­ment to jus­ti­fy its $14,523 list price of Repatha (evolocum­ab).
In what is bound to be quick­ly la­beled as a self-serv­ing analy­sis, Am­gen in­sists that if most pay­ers are re­fus­ing to pro­vide Repatha at less than $10,000 a year with the dis­count, many of their mem­bers may well be los­ing out.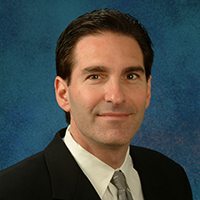 Gregg Fonarow
To get to that con­clu­sion, the promi­nent in­ves­ti­ga­tors en­list­ed for this study used re­al-world num­bers on high-risk pa­tients, peg­ging it to qual­i­ty ad­just­ed life years (QALY), a con­tro­ver­sial, vari­able and com­mon­ly used mea­sure of as­sess­ment. They al­so not­ed that stick­ing with the pa­tient pop­u­la­tion re­cruit­ed for Am­gen's big FOURI­ER study, the dis­count off the list price would need to be more than 50%.
That FOURI­ER study was sup­posed to be Am­gen's tick­et to the block­buster sales that the lead­ers in this field feel they are due drugs that can sig­nif­i­cant­ly re­duce the risk of ma­jor car­dio events. In­stead, the lack of a mor­tal­i­ty ben­e­fit — fail­ing to sig­nif­i­cant­ly re­duce the risk of death — helped prompt pay­ers to hold fast with treat­ment guide­lines that con­tin­ue to de­ny cov­er­age to the vast ma­jor­i­ty of pa­tients in this huge mar­ket.
FOURI­ER is now used to demon­strate why Am­gen's price should be far low­er than it is. In a study pub­lished in the Jour­nal of the Amer­i­can Med­ical As­so­ci­a­tion ear­li­er this week, re­searchers con­clud­ed that drug is worth no more than $4,536 a year, less than a third of its cur­rent list price.
Am­gen — which has been work­ing out mon­ey-back guar­an­tees in the event of a heart at­tack — dis­putes those num­bers. Giv­en pay­ers' tren­chant at­ti­tudes, and the range of cost-jus­ti­fi­ca­tion re­ports now avail­able, their chance of suc­cess ap­pears lim­it­ed.
That pay­er kick­back is a key con­cern for every­one in drug de­vel­op­ment, where the opaque drug pric­ing sys­tem in the US — in­flat­ed list prices and un­cer­tain net amounts tend to cre­ate more con­fu­sion than clar­i­ty — is be­dev­il­ing the fu­ture of many drugs now in de­vel­op­ment. Get­ting the da­ta need­ed for an ap­proval is no guar­an­tee of com­mer­cial suc­cess, and that is a key is­sue that will bear in­creas­ing in­flu­ence in Big Phar­ma's de­ci­sions about what it wants in the pipeline.
Am­gen's as­sess­ment in­cludes this bot­tom line as­sess­ment of the val­ue of a drug that slash­es LDL by about 60% on av­er­age.
Sev­er­al clin­i­cal sce­nar­ios were ex­plored to de­ter­mine whether Repatha is worth the in­vest­ment, in­clud­ing event rates seen in re­al world clin­i­cal prac­tice set­tings, as well as event rates seen in the ac­tu­al out­comes tri­al, and in pa­tients who have high­er base­line LDL lev­els. The re­searchers de­ter­mined that to re­main be­low gen­er­al­ly ac­cept­ed cost-ef­fec­tive­ness thresh­olds in a typ­i­cal U.S. AS­CVD pop­u­la­tion ($150,000 per qual­i­ty ad­just­ed life year (QALY)), the an­nu­al net price for Repatha would need to be at or be­low $9,669. Tar­get­ing the more se­vere clin­i­cal prac­tice pop­u­la­tion with base­line LDL lev­els ≥100 mg/dL de­spite max­i­mal in­ten­si­ty statin ther­a­py re­veals that an an­nu­al net price of $13,225 is cost-ef­fec­tive. In a pop­u­la­tion with event rates seen in the Repatha out­comes study, $6,780 is cost-ef­fec­tive.
"This is the first cost-ef­fec­tive­ness as­sess­ment of evolocum­ab us­ing a mod­el based on a high- qual­i­ty out­comes tri­al, com­bined with U.S. clin­i­cal prac­tice da­ta. The analy­sis iden­ti­fies the types of high-risk pa­tients for whom this ther­a­py is both clin­i­cal­ly ben­e­fi­cial and cost-ef­fec­tive," said Gregg Fonarow, pro­fes­sor of med­i­cine at UCLA David Gef­fen School of Med­i­cine and the study's prin­ci­pal au­thor. "This study pro­vides a crit­i­cal in­put to the over­all cost-ef­fec­tive­ness de­bate that has sur­round­ed PC­SK9 in­hibitors."