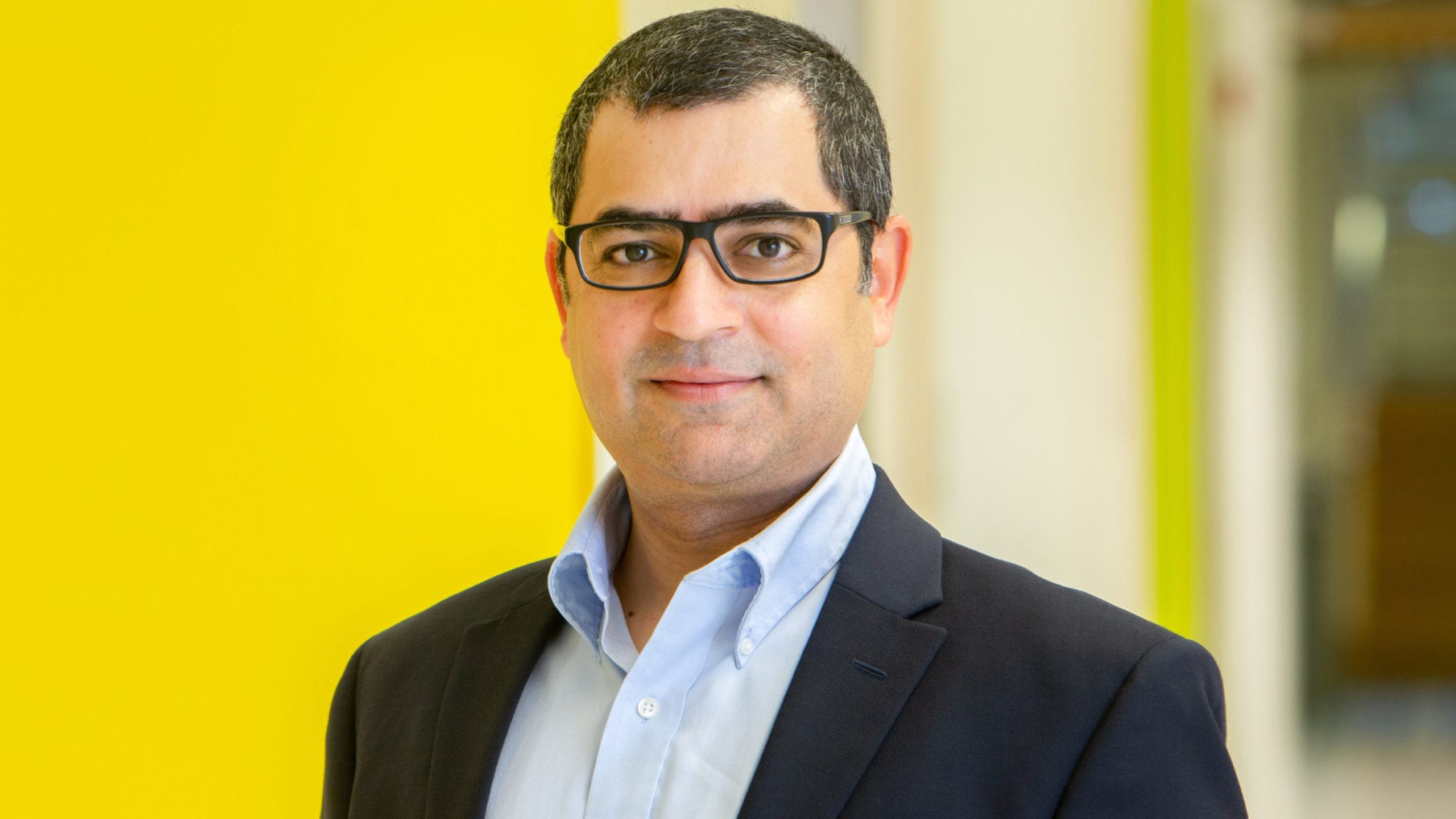 Vipin Suri, Catamaran Bio CSO
Cata­ma­ran Bio sails in­to the CAR-NK wa­ters with a $42M launch round
Cata­ma­ran Bio's found­ing mem­bers de­cid­ed to jump in­to the CAR-NK game last De­cem­ber over drinks at a trendy bar in Boston.
They were sit­ting around a ta­ble, dis­cussing an MD An­der­son study which pro­vid­ed some of the first clin­i­cal proof that nat­ur­al killer (NK) cells can be reengi­neered to at­tack tu­mors, much like CAR-T ther­a­pies. It was a "long and live­ly" dis­cus­sion, COO Mark Boshar re­calls. And by the time it was over, they had a start­ing point to launch a com­pa­ny.
"The 'ide­al' cell ther­a­py ap­proach would come from a holis­tic ap­proach — not a sin­gle linch­pin tech­nol­o­gy — in or­der to make progress be­yond the lim­i­ta­tions of ear­ly gen­er­a­tion prod­ucts," Boshar wrote in a state­ment.
On Mon­day, Cata­ma­ran Bio emerged from stealth with $42 mil­lion in Se­ries A and seed fund­ing to de­vel­op what Boshar called the "holy grail" of cell ther­a­pies: off-the-shelf CAR-NK drugs made with donor cells to treat sol­id tu­mors.
Cata­ma­ran's ther­a­pies will do two key things: at­tack sol­id tu­mor cells and the tu­mor mi­croen­vi­ron­ment, which sur­rounds the cells like a force field, CSO Vipin Suri told End­points News. In the hopes of get­ting around the cell ther­a­py man­u­fac­tur­ing bot­tle­neck, the biotech is us­ing a non-vi­ral trans­po­son sys­tem to de­liv­er the ge­net­ic pay­loads, rather than vi­ral vec­tors.
Un­like CAR-T treat­ments — which re­quire the long and cost­ly process of draw­ing a pa­tient's own cells, treat­ing them and rein­ject­ing them — CAR-NK ther­a­pies can be made with donor cells. That's be­cause donor T cells would like­ly trig­ger graft-ver­sus-host dis­ease, while for­eign NK cells don't. The end goal is a cell ther­a­py that doesn't look like a trip to the hos­pi­tal, Suri said.
"The idea is very much to have an off-the-shelf ther­a­py such that … when a physi­cian de­ter­mines that a pa­tient can ben­e­fit from cell ther­a­py, it is avail­able to be ad­min­is­tered as a ther­a­py right then, or short­ly there­after," he told End­points News.
Cata­ma­ran cur­rent­ly has two pro­grams, dubbed the TAIL­WIND Plat­form, which Suri ex­pects to en­ter the clin­ic in the next few years. De­vel­op­ment will be fund­ed by the Se­ries A, which was led by Sofinno­va Part­ners and Light­stone Ven­tures, with help from found­ing in­vestor SV Health In­vestors, as well as Take­da Ven­tures and Astel­las Ven­ture Man­age­ment.
The CAR-NK field is abound with new play­ers, led by MD An­der­son and Take­da, who said they're look­ing to ini­ti­ate a piv­otal tri­al next year. Then there's J&J-backed Fate Ther­a­peu­tics, which was cleared for its first CAR-NK clin­i­cal tri­al in Sep­tem­ber; Nkar­ta re­cent­ly dosed the first par­tic­i­pant in a clin­i­cal tri­al, and says a sec­ond IND is com­ing in Q1 of 2021; and ONK Ther­a­peu­tics, which said in Oc­to­ber that it's about two years out from an IND.
"All these com­pa­nies have great teams, but we re­al­ly be­lieve that the team that Kevin (Po­jasek), Mark and Vipin put to­geth­er is a tru­ly dif­fer­en­ti­at­ed com­pa­ny," SV Health man­ag­ing part­ner Houman Ashrafi­an told End­points.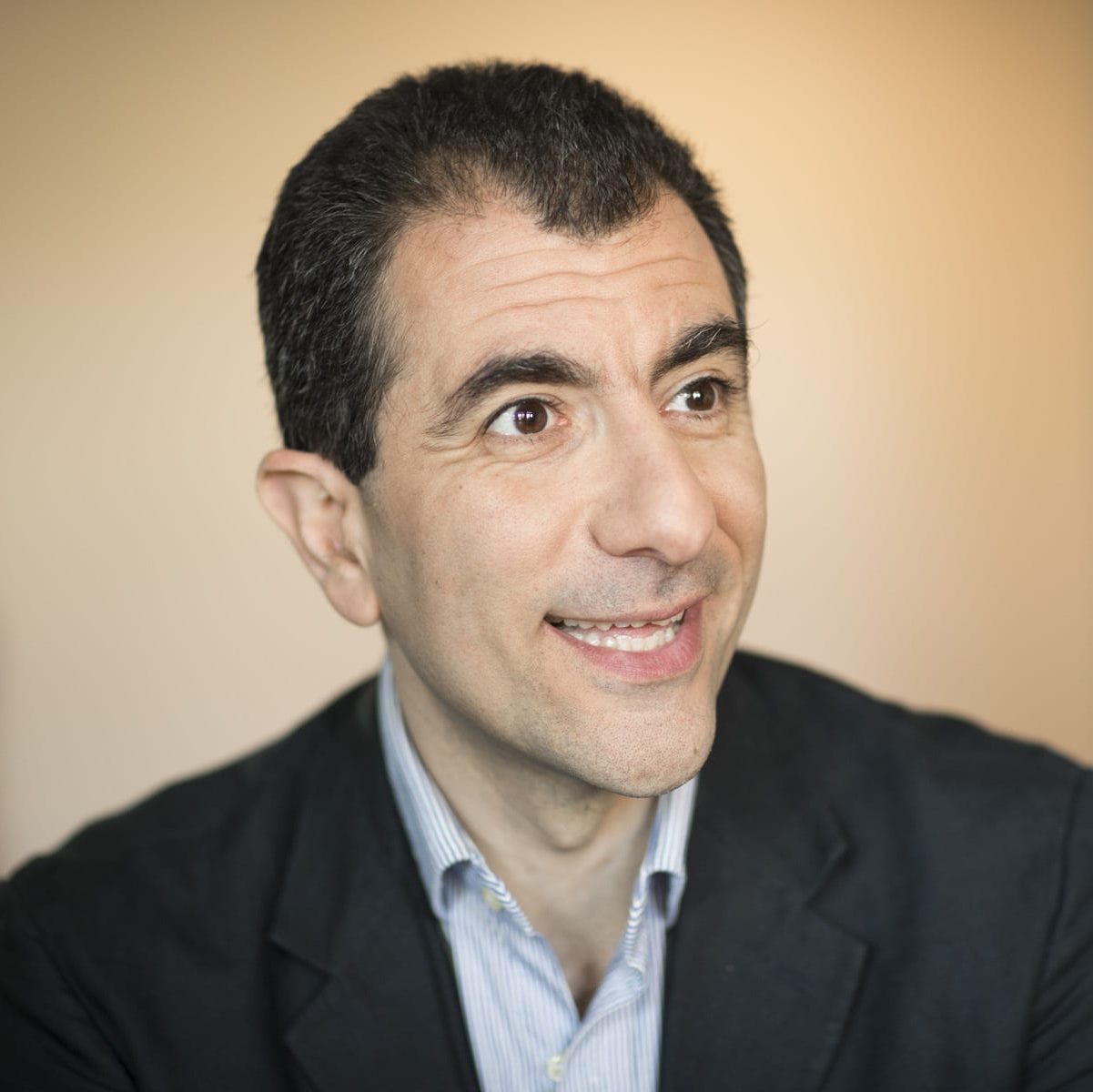 Houman Ashrafi­an
The team of sci­en­tif­ic founders in­cludes George Wash­ing­ton Uni­ver­si­ty pro­fes­sor Cather­ine Bol­lard, who's di­rec­tor of the Cen­ter for Can­cer Im­munol­o­gy Re­search at the Chil­dren's Na­tion­al Re­search In­sti­tute, and Uni­ver­si­ty of Min­neso­ta as­sis­tant pro­fes­sor Bran­den Mo­ri­ar­i­ty, who holds patents in key ar­eas, in­clud­ing for tech­nolo­gies us­ing DNA trans­po­son sys­tems. There's al­so CMO Chris Car­pen­ter, who pre­vi­ous­ly served as CMO of Ru­bius Ther­a­peu­tics af­ter spend­ing time at GSK and Mer­ck, and se­nior VP of re­search Ce­leste Richard­son, who hails from Ob­sid­i­an Ther­a­peu­tics and No­var­tis.
"Cata­ma­ran to us sym­bol­izes the jour­ney. Our jour­ney is to broad­en the reach of cell ther­a­py for pa­tients in more in­di­ca­tions," Suri said.
This sto­ry has been up­dat­ed to clar­i­fy that Nkar­ta has re­cent­ly dosed the first pa­tient in its clin­i­cal tri­al.