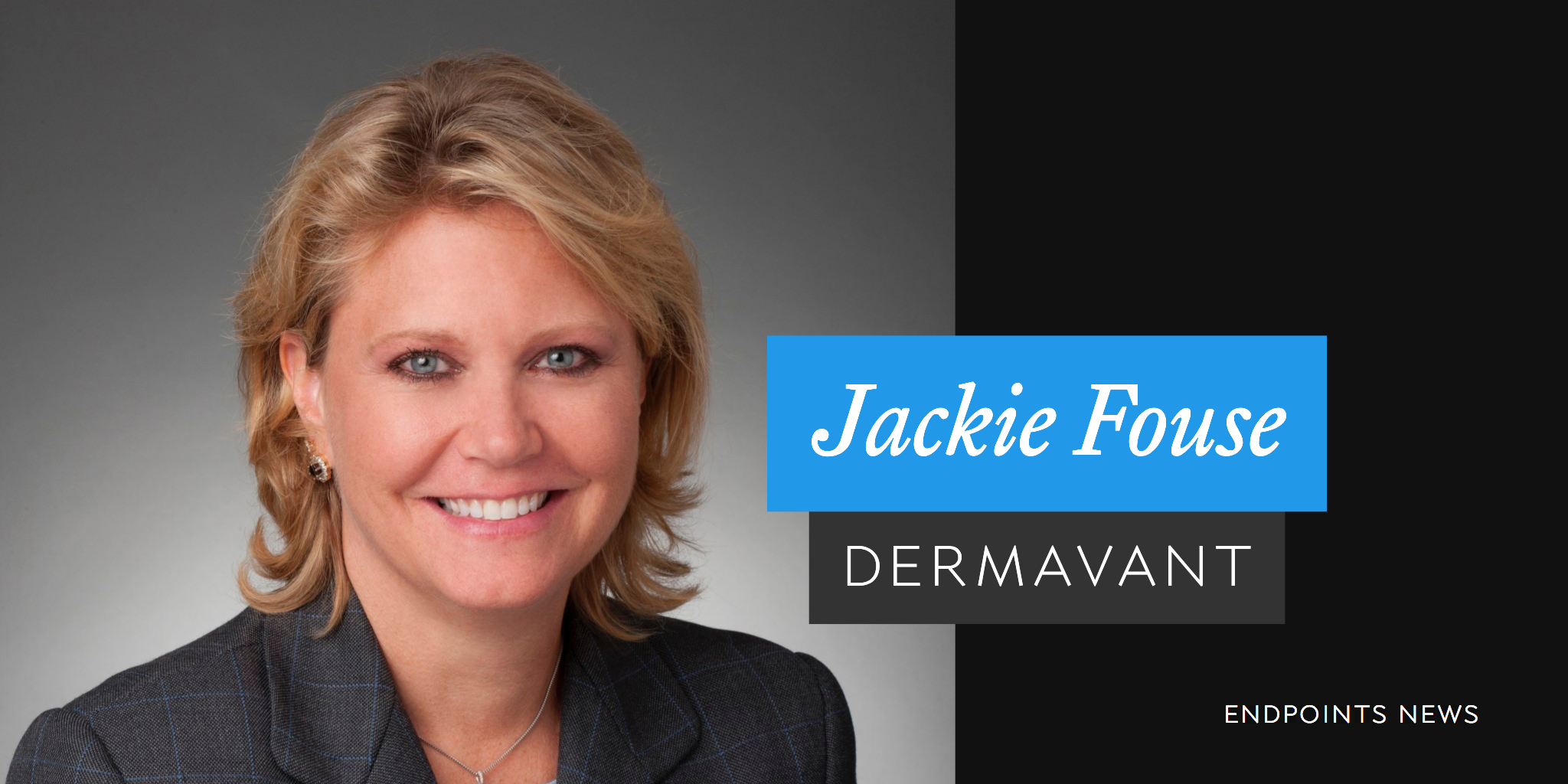 Cel­gene vet Jack­ie Fouse grabs the reins of a Vivek Ra­maswamy vant-up
Jack­ie Fouse has land­ed.
A lit­tle more than four months af­ter Fouse said she was "re­tir­ing" as pres­i­dent of Cel­gene, she's back run­ning her own biotech as ex­ec­u­tive chair­man of Der­ma­vant, one of sev­er­al new "vants" that Roivant chief Vivek Ra­maswamy has kicked in­to play over the last three years.
Fouse wrapped up her fi­nal lap at Cel­gene a few days ago, end­ing a 3-month leg as a com­pa­ny ad­vis­er to see out her tran­si­tion from the big biotech, which has per­haps the busiest deal­mak­ing group in the in­dus­try. She moves from a top job at a bell­wether com­pa­ny to a start­up with a few ad­vanced ther­a­pies in the clin­ic. And she tells me that the part­ner­ing work she did at Cel­gene will help her get start­ed on her new job as ex­ec­u­tive chair­man.
Der­ma­vant is a pri­vate start­up, so we aren't get­ting any de­tails on the pay pack­age. But if Ra­maswamy's re­cent hires are any in­di­ca­tion, it like­ly in­cludes a hefty slice of eq­ui­ty with po­ten­tial to pay off with a few suc­cess­es in the clin­ic.
For Ra­maswamy, who's been ramp­ing up a line­up of new com­pa­nies, a high-pro­file hire like Fouse fits per­fect­ly in­to a strat­e­gy to build cred­i­bil­i­ty quick­ly by woo­ing some note­wor­thy fig­ures to run his com­pa­nies. He did that just a few months ago with the move to bring in David Hung to run Ax­o­vant, fo­cused on Alzheimer's and de­men­tia, not long af­ter Hung com­plet­ed the $14 bil­lion sale of Medi­va­tion to Pfiz­er.
"Over the past three years, I have come to the con­clu­sion that qual­i­ty of lead­er­ship and per­son­nel will be the most im­por­tant de­ter­mi­nants of suc­cess for Roivant over the long run," Ra­maswamy told me. "In three years, it is my hope that Der­ma­vant will be one of the lead­ing com­pa­nies in the world in de­vel­op­ing tru­ly in­no­v­a­tive treat­ments for med­ical der­ma­to­log­ic con­di­tions, as op­posed to fol­low­ing the his­tor­i­cal path of 'derm-fo­cused' com­pa­nies that have sought to sell re­for­mu­la­tions or al­ter­na­tive­ly-brand­ed ver­sions of drugs that have been around for many decades. We hope to build not on­ly a world-class de­vel­op­ment team at Der­ma­vant, but al­so a lead­ing com­mer­cial or­ga­ni­za­tion in the field of med­ical der­ma­tol­ogy."
These days, when you hear a se­nior bio­phar­ma ex­ec at a top-20 com­pa­ny is re­tir­ing, it's of­ten just a pre­lude to a new job at a biotech start­up, where an eq­ui­ty stake can pay off in ways that a ca­reer of­ten can't.
In a pre­view to to­day's news, I got a chance to ask Fouse a few ques­tions by email. Here's what she had to say about the move.
JC: I would safe­ly say that every­one in the in­dus­try has been look­ing to see where you'd land af­ter Cel­gene. I'm go­ing to as­sume you had some choic­es on your next role. Was there one key, de­cid­ing fac­tor that steered you to Der­ma­vant?
JF: What I found most com­pelling about Der­ma­vant was the com­pa­ny's mis­sion, name­ly of­fer­ing in­no­v­a­tive so­lu­tions to press­ing un­met needs in med­ical der­ma­tol­ogy. I think the ther­a­pies in de­vel­op­ment at Der­ma­vant have strong mech­a­nis­tic ra­tio­nales and I have been im­pressed with what the Der­ma­vant and Roivant teams have done up to now to put to­geth­er a pipeline of late stage, in­ter­est­ing as­sets and con­tin­ue to ad­vance their de­vel­op­ment. The com­bi­na­tion of the clin­i­cal and med­ical skills of the ex­ist­ing Der­ma­vant team and those of the Roivant non-clin­i­cal, reg­u­la­to­ry and busi­ness de­vel­op­ment teams have de­liv­ered a great ex­ist­ing pipeline for Der­ma­vant.
JC: You've got a cou­ple of drugs in the pipeline. Do you plan on more deals and is an IPO on the hori­zon? In short, what are you go­ing to do with the com­pa­ny now? What's your man­date?
JF: We have no plans for an IPO in the near term. The com­pa­ny is ful­ly fund­ed and sup­port­ed by Roivant to pur­sue all of its cur­rent and fu­ture de­vel­op­ment pro­grams at full speed. My im­me­di­ate man­date is to rapid­ly build the pipeline fur­ther through the right sort of part­ner­ships, while ad­vanc­ing the three drugs which are in the com­pa­ny's pipeline to­day. My long-term ob­jec­tive at Der­ma­vant is to scale a com­pa­ny from the ear­ly stages of its growth in­to an in­dus­try leader in an im­por­tant and ne­glect­ed ther­a­peu­tic area.
JC: And fi­nal­ly, what's the one thing you learned at Cel­gene that will be most help­ful in this new role?
JF: At Cel­gene I was re­spon­si­ble for man­ag­ing a port­fo­lio of cor­po­rate part­ner­ships through the com­pa­ny's dis­trib­uted re­search and de­vel­op­ment mod­el. I learned how to man­age those re­la­tion­ships and de­liv­er mu­tu­al­ly ben­e­fi­cial so­lu­tions that served the needs of our part­ners. At Der­ma­vant, I in­tend to do the same thing as the com­pa­ny forms new part­ner­ships with oth­er com­pa­nies work­ing in med­ical der­ma­tol­ogy.
In a fol­lowup, she not­ed:
I should al­so add that at Cel­gene the dis­trib­uted R&D mod­el and port­fo­lio of part­ner­ships was a joint con­struc­tion across our ear­ly re­search team, name­ly Tom Daniel who I think you know, and BD team led by George Golumbes­ki along with oth­ers and me when I was CFO, head of hem/onc and COO. Team ef­fort, not just my su­per­vi­sion.