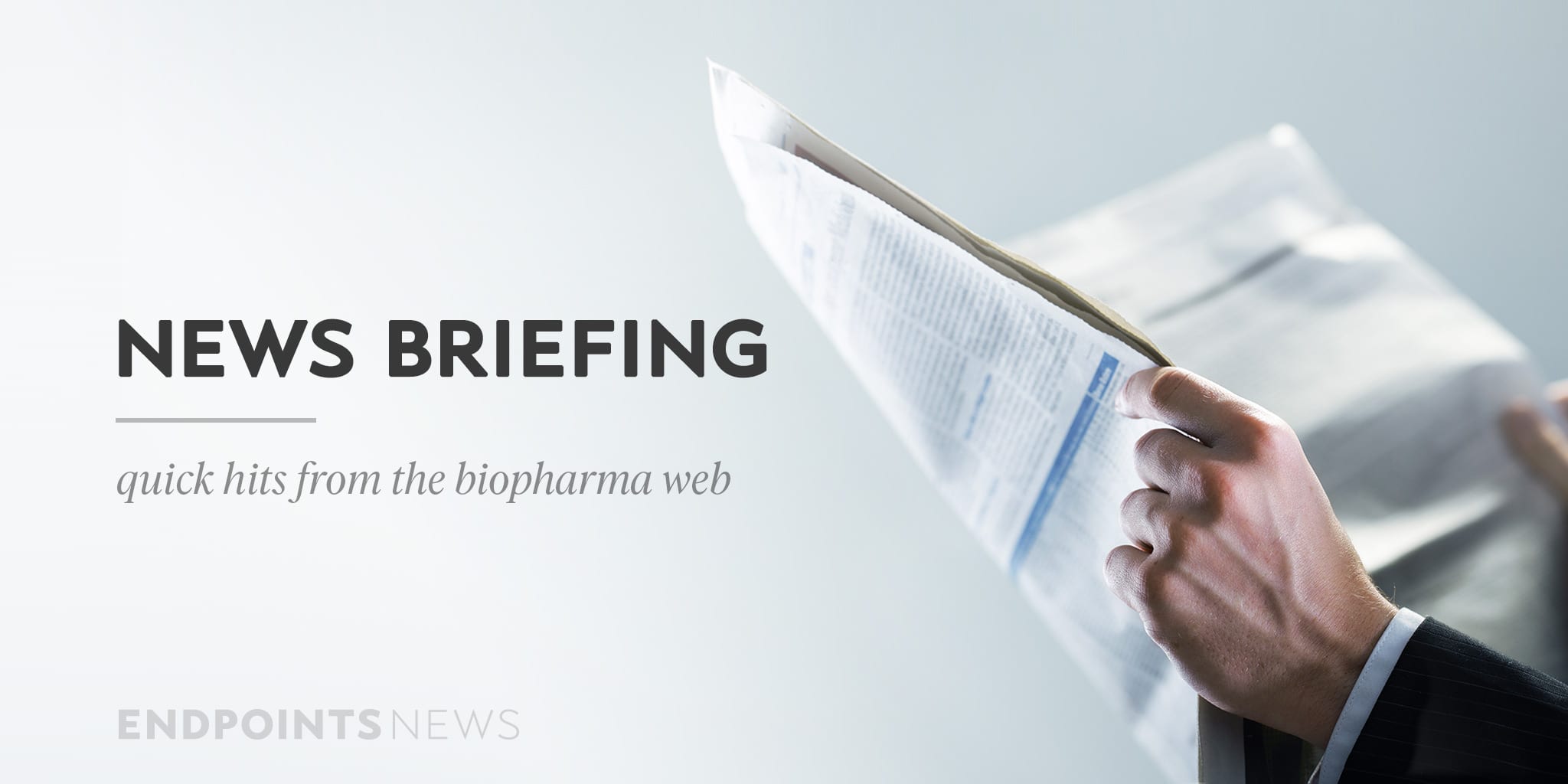 Cel­lec­tis signs $760M mile­stone deal with NK up­start; Im­muno­core brings on As­traZeneca vet to shep­herd bis­pe­cif­ic launch plans
Af­ter near­ly two decades as of­ten one of the on­ly com­pa­nies de­vel­op­ing off-the-shelf CAR-Ts, Cel­lec­tis has in re­cent years racked up big-name part­ner­ships, in­clud­ing with Arie Bellde­grun's Al­lo­gene and French gi­ant Servi­er.
Now they've teamed with a lit­tle known start­up that has yet to an­nounce a Se­ries A: New York-based Cy­tovia Ther­a­peu­tics. The two com­pa­nies an­nounced on Tues­day a deal to de­vel­op uni­ver­sal gene-edit­ed nat­ur­al killer cells and CAR-NK cells for sol­id tu­mors and oth­er can­cers.
Cy­tovia will be re­ly­ing on tech­nol­o­gy Cel­lec­tis has built over the last 20 years as they look to build their own nat­ur­al killer cell plat­form. To make their uni­ver­sal CAR-Ts, Cel­lec­tis takes T cells and ma­nip­u­lates them with TAL­ENs, a gene edit­ing sys­tem that de­vel­oped be­fore the ad­vent of CRISPR and still has ad­van­tages in some ar­eas.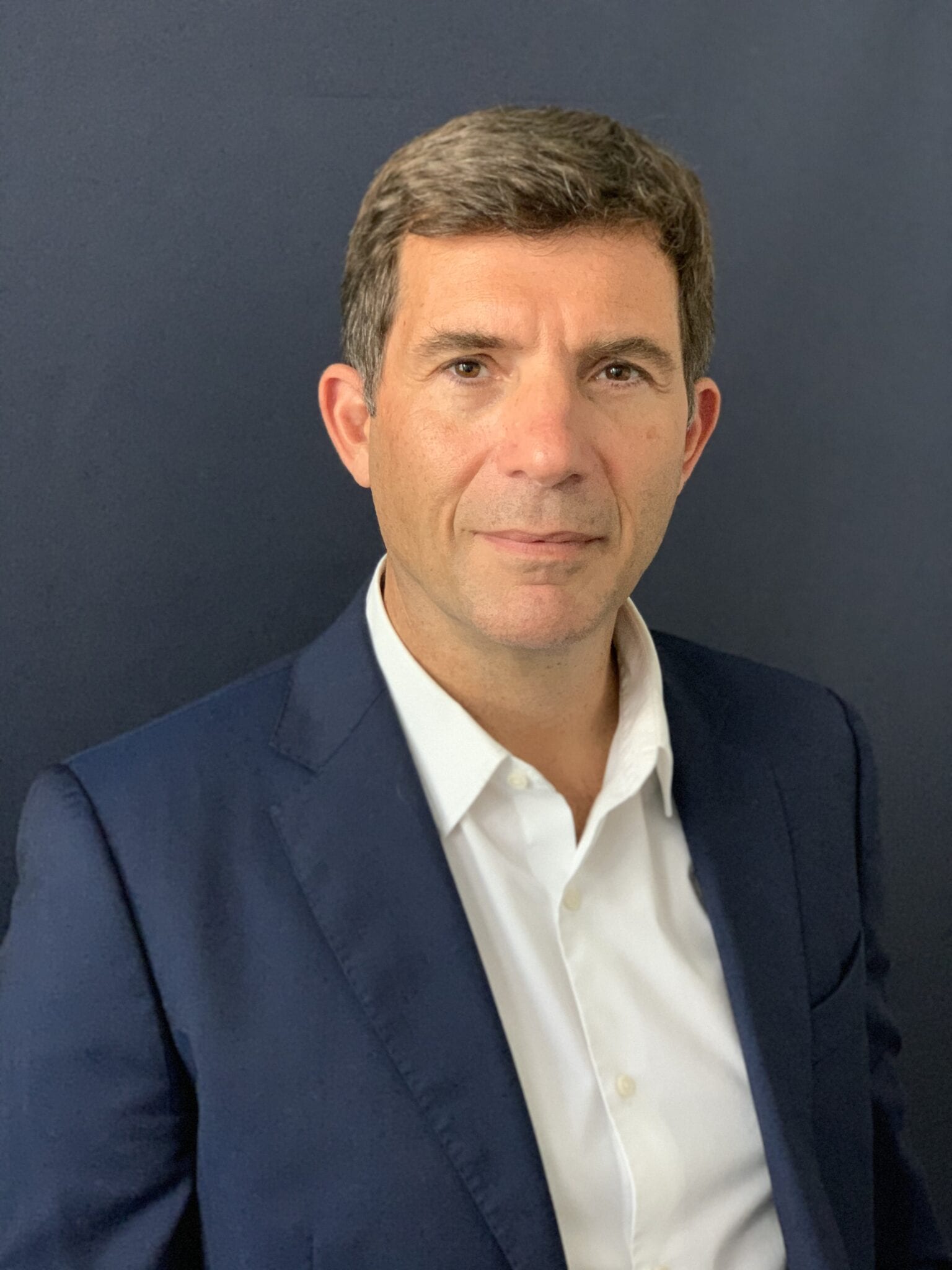 An­dré Chouli­ka
Cy­tovia will give Cel­lec­tis $15 mil­lion in cash or eq­ui­ty, with $760 mil­lion in mile­stones, to de­vel­op TAL­ENs that they can use to en­gi­neer iP­SC stem cells in­to nat­ur­al killer cell ther­a­pies. Cel­lec­tis CEO An­dré Chouli­ka said the deal was a chance to ex­pand their gene edit­ing tech­nol­o­gy in­to a new do­main.
"Down the road, this col­lab­o­ra­tion should al­low for NK cell ther­a­pies to be made avail­able to can­cer pa­tients, which is very much in line with Cel­lec­tis' mis­sion to pro­vide life-sav­ing prod­uct can­di­dates to ad­dress un­met pa­tient needs in this field," he said in a state­ment.
Daniel Te­per, a long­time in­vestor with Phar­mD, launched Cy­tovia in 2019, a few months be­fore re­searchers at MD An­der­son would show some of the first strong ev­i­dence that CAR-NKs could work in hu­mans. Like T cells, NK cells have the abil­i­ty to rec­og­nize and de­stroy can­cer­ous cells. Cru­cial­ly, though, they don't trig­ger im­mune re­ac­tions when trans­ferred be­tween pa­tients, mak­ing them a po­ten­tial plat­form for off-the-shelf cell ther­a­py.
Most NK de­vel­op­ers, such as Celu­lar­i­ty, de­rive their NK cells from donor um­bil­i­cal cord blood. Cy­tovia will in­stead try to de­vel­op them in the lab from stem cells, re­ly­ing on col­lab­o­ra­tions with the Uni­ver­si­ty of Cal­i­for­nia, San Fran­cis­co, the New York Stem Cell In­sti­tute and now Cel­lec­tis. They are al­so de­vel­op­ing a set of an­ti­bod­ies de­signed to bridge a pa­tient's own NK cells to their tu­mors.
The first two pro­grams are set to be in the clin­ic lat­er this year, with two more fol­low­ing in 2022. — Ja­son Mast
Im­muno­core brings on an As­traZeneca vet as bis­pe­cif­ic launch nears

As it pre­pares for the po­ten­tial com­mer­cial launch of tebenta­fusp, its I/O T cell re­cep­tor bis­pe­cif­ic, UK-based Im­muno­core has tapped an As­traZeneca vet­er­an to help shep­herd the process.
Im­muno­core has added Ralph Tor­bay as its head of com­mer­cial, hop­ing to lean on his Big Phar­ma ex­per­tise. Dur­ing a four-year stint at As­traZeneca, Tor­bay helped launch three on­col­o­gy meds, Im­muno­core said, and helped de­vel­op the drug­mak­er's hema­tol­ogy port­fo­lio.
Tor­bay led the glob­al launch for lung can­cer med Imfinzi as well as Tagris­so, an­oth­er lung can­cer drug tar­get­ing EGFR. While serv­ing as glob­al head of hema­tol­ogy at the com­pa­ny, Tor­bay al­so helped build the com­mer­cial in­fra­struc­ture for Calquence.
Pri­or to As­traZeneca, Tor­bay led "sev­er­al high-pro­file pipeline in­te­gra­tions and prod­uct launch­es" with No­var­tis On­col­o­gy.
"The im­pres­sive qual­i­ty of da­ta al­ready pub­lished for tebenta­fusp clear­ly demon­strates its po­ten­tial as a new break­through treat­ment for metasta­t­ic uveal melanoma pa­tients, an un­der­served group where new ther­a­pies are ur­gent­ly need­ed," Tor­bay said in a state­ment. "This is a tes­ta­ment to the ex­cel­lence of Im­muno­core's pi­o­neer­ing sci­ence and un­der­lines the po­ten­tial of our bis­pe­cif­ic im­munother­a­pies across a range of in­di­ca­tions."
In tan­dem with Tor­bay's hir­ing, Im­muno­core will al­so add Roy Herb­st, a di­rec­tor at the Yale Can­cer Cen­ter, to its board of di­rec­tors. Herb­st pre­vi­ous­ly served on Im­muno­core's sci­en­tif­ic ad­vi­so­ry board. — Kyle Blanken­ship
Ite­ri­on rais­es $17M Se­ries B for sol­id tu­mors
Ite­ri­on has spent the past few years try­ing to drug β-catenin, a com­mon onco­gene that drug de­vel­op­ers have long strug­gled to hit, be­cause it lacks an easy bind­ing site. They will now have some ex­tra cash to do so, rais­ing $17 mil­lion in a Se­ries B led by Lu­mi­ra Ven­tures.
Ite­ri­on will use the cash to ad­vance their drug, tega­vivint, in tri­als for a hand­ful of can­cers, in­clud­ing desmoid tu­mors, AML and non-small cell lung can­cer.
Rather than go af­ter β-catenin di­rect­ly, Ite­ri­on tries to block TBL1, a pro­tein β-catenin en­gages to dri­ve tu­mor growth. — Ja­son Mast
Be­yond Air wins $2M+ grant for ni­tric ox­ide treat­ment
Be­yond Air has some new grant mon­ey to play with.
The Gar­den City, NY-based com­pa­ny an­nounced Tues­day it has re­ceived a $2.17 mil­lion grant from the Cys­tic Fi­bro­sis Foun­da­tion to ad­vance de­vel­op­ment for an in­haled ni­tric ox­ide treat­ment for NTM pul­monary dis­ease. Funds will be di­rect­ed to­ward a pi­lot study of a high con­cen­tra­tion for­mu­la­tion of the pro­gram.
"We are grate­ful to re­ceive fund­ing sup­port from the Cys­tic Fi­bro­sis Foun­da­tion," CEO Steve Lisi said in a state­ment. "To date, our NTM pro­gram has pro­duced da­ta from four com­pas­sion­ate use pa­tients and nine pa­tients from a pre­vi­ous pi­lot study."
The new study is a 12-week, sin­gle-arm tri­al in Aus­tralia ex­pect­ed to en­roll about 20 CF or non-CF bronchiec­ta­sis pa­tients with cer­tain types of lung in­fec­tions. Be­yond Air said it ex­pects to re­port in­ter­im da­ta around the mid­dle of 2021, which will be fol­lowed by topline da­ta rough­ly six months lat­er. — Max Gel­man