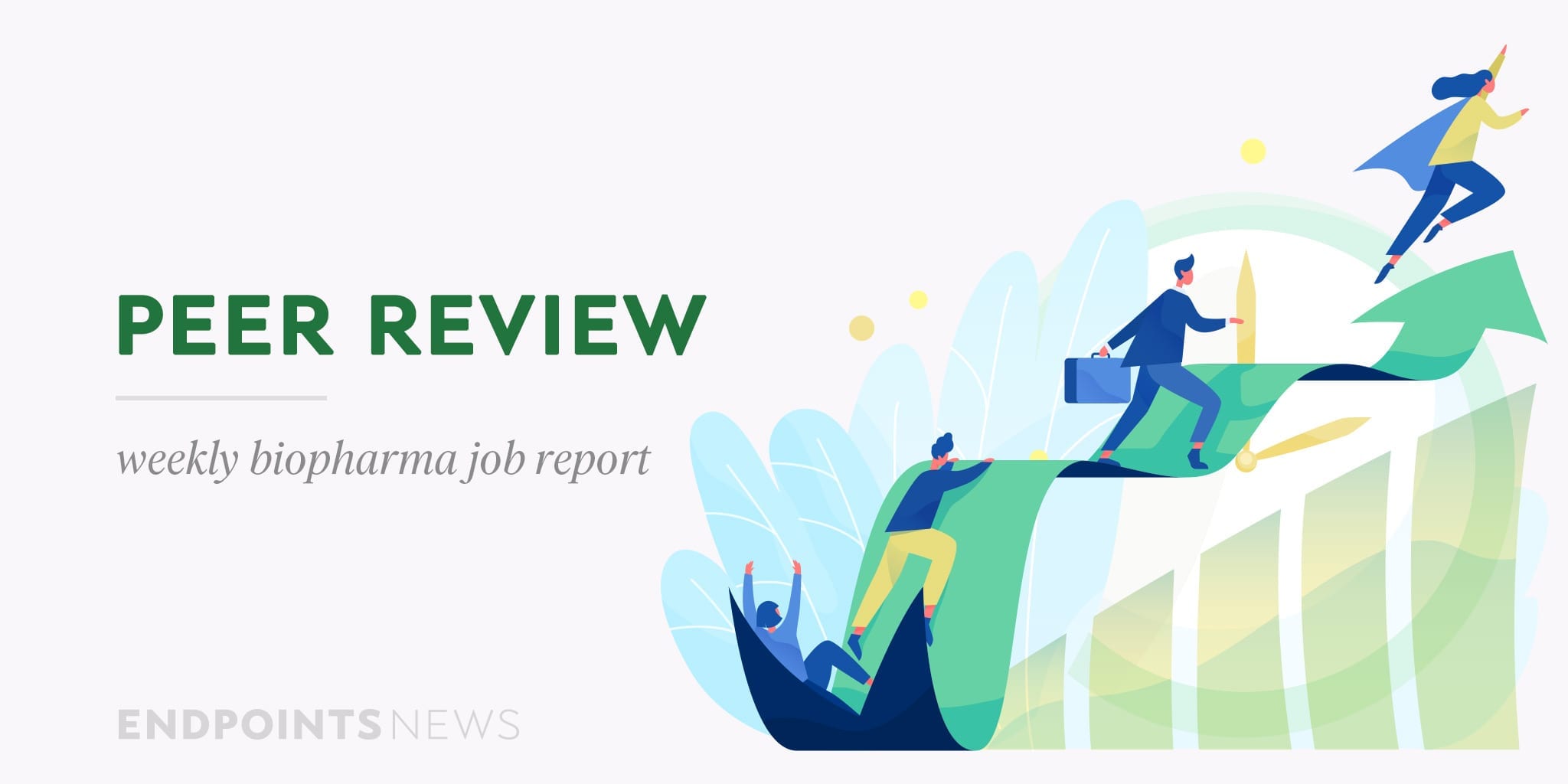 Centes­sa gives An­toine Yver a new role, brings his old col­league on board; Pre­lude to a change: Jane Huang sets up her next move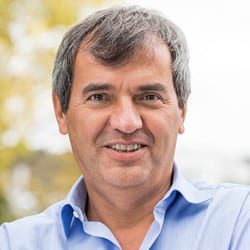 An­toine Yver
→ Centes­sa looked to Dai­ichi Sankyo to fill the CMO post with An­toine Yver back in May 2021, and now that Yver has gar­nered a new ti­tle, why mess with a good thing?
Yver has been in­stalled as chair­man of de­vel­op­ment, and Centes­sa is go­ing back to the En­her­tu well again by ap­point­ing Javad Shahi­di as CMO. While Yver was head of on­col­o­gy R&D at Dai­ichi Sankyo, Shahi­di was the glob­al team leader for En­her­tu at the As­traZeneca part­ner. "I look for­ward to work­ing with Javad again as we con­tin­ue to grow Centes­sa with this in­cred­i­ble port­fo­lio of as­sets and come clos­er to bring­ing im­pact­ful new med­i­cines to pa­tients," Yver said in a state­ment.
Shahi­di al­so led clin­i­cal de­vel­op­ment of Al­im­ta and Por­traz­za dur­ing a three-year run at Eli Lil­ly.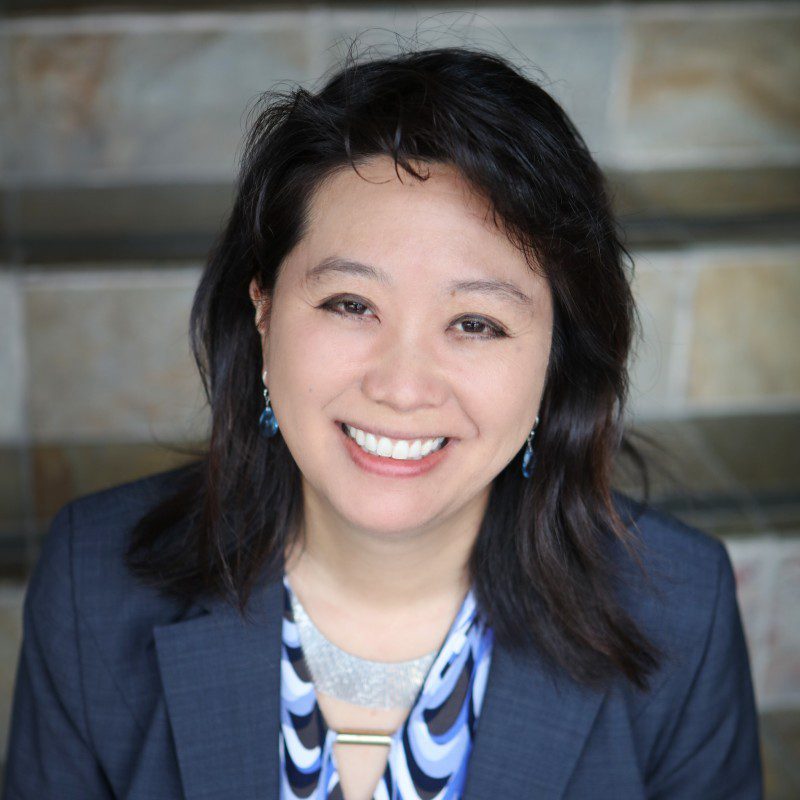 Jane Huang
→ End­points News dis­cussed Jane Huang's res­ig­na­tion as CMO of hema­tol­ogy at BeiGene last week, and her des­ti­na­tion has been con­firmed: Start­ing April 4, Huang will be pres­i­dent and CMO of Wilm­ing­ton, DE-based Pre­lude Ther­a­peu­tics, the Or­biMed-backed can­cer biotech whose shares have tak­en a nose-dive since its Sep­tem­ber 2020 Nas­daq de­but in the midst of the IPO-palooza. Huang, one of our Women in Bio­phar­ma R&D hon­orees for 2021, worked on such rec­og­niz­able drugs as Rit­ux­an, Avastin and Kad­cy­la at Genen­tech be­fore spend­ing a year with Ac­er­ta Phar­ma as head of clin­i­cal de­vel­op­ment and lat­er join­ing BeiGene in 2016.
→ J&J has named Wendy Suss­man head of phar­ma­ceu­ti­cals for US fed­er­al af­fairs, who piv­ots to the phar­ma gi­ant af­ter four years at EMD Serono as VP & head, US health­care gov­ern­ment & pub­lic af­fairs. Suss­man, the ex-VP of pub­lic af­fairs for No­var­tis' gener­ics crew at San­doz, will al­so be pri­ma­ry li­ai­son to PhRMA. Last week J&J notched a win with reg­u­la­tors for its BC­MA CAR-T along­side its part­ners at Leg­end, and a win in the court­room in­volv­ing its "Texas two-step" bank­rupt­cy case.
→ Part­ner­ing with Ei­sai on drug dis­cov­ery for such dis­eases as Parkin­son's and de­men­tia with Lewy bod­ies — and chaired by Ra­dius Health's top dog Kel­ly Mar­tin — UK-based neu­ro biotech Wren Ther­a­peu­tics has tapped Bart Hen­der­son as CEO. The founder and ex-pres­i­dent of Rhythm Phar­ma­ceu­ti­cals and Mo­tus Ther­a­peu­tics, Hen­der­son's al­so been chief ex­ec­u­tive at what's now known as Reper­toire Im­mune Med­i­cines from 2017-19. Af­ter Reper­toire's name change from Torque, Hen­der­son was an op­er­at­ing part­ner at Flag­ship Pi­o­neer­ing.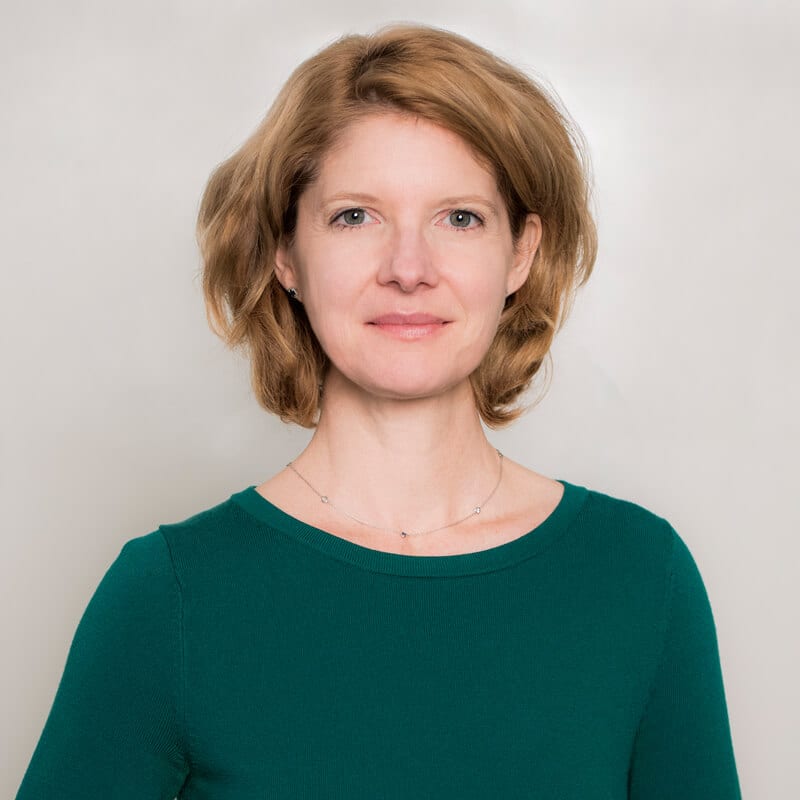 Gi­na Con­syl­man
→ Ac­cord­ing to a Form 8-K, Gi­na Con­syl­man is on her way out as blue­bird bio's CFO ef­fec­tive April 2, while CBO Ja­son Cole is set to re­place her. Once the belle of the gene ther­a­py ball, blue­bird's mount­ing fi­nan­cial quandary is such that it "raise[s] sub­stan­tial doubt re­gard­ing its abil­i­ty to con­tin­ue as a go­ing con­cern," which doesn't seem to square with CEO An­drew Oben­shain's de­c­la­ra­tion of 2022 as a "land­mark year" in the same re­lease. For that to hap­pen, blue­bird needs to quit shoot­ing it­self in the foot with PDU­FA de­lays and clin­i­cal holds in ad­di­tion to find­ing a rem­e­dy to the cash prob­lems. Con­syl­man had on­ly been CFO since last Au­gust and came to blue­bird af­ter serv­ing as fi­nance chief of Iron­wood Phar­ma­ceu­ti­cals.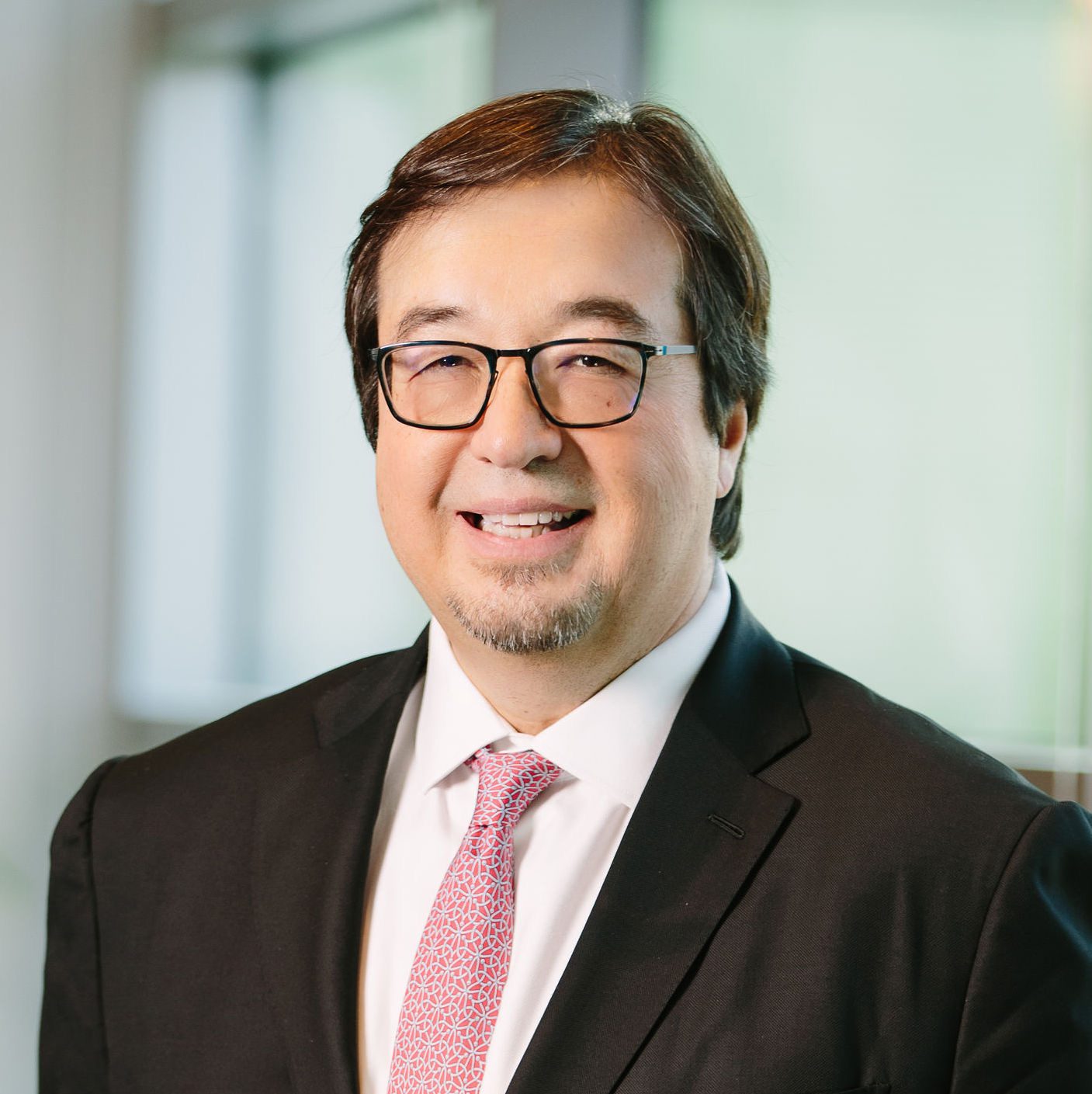 Al San­drock
→ The Maraganore Me­ter is back in work­ing or­der as ex-Al­ny­lam chief John Maraganore be­comes strate­gic ad­vi­sor to the su­per­vi­so­ry board at Pro­QR, a start­up that need­ed some good news af­ter its lead as­set se­po­farsen bel­lyflopped in a Phase II/III tri­al for Leber con­gen­i­tal amau­ro­sis last month.
Mean­while, Al San­drock has yet to catch up with Maraganore in the ap­point­ment de­part­ment, but he can prob­a­bly hold his own as he joins the board of di­rec­tors at Ata­lan­ta Ther­a­peu­tics, the neu­ro-fo­cused siR­NA biotech part­ner­ing with Genen­tech and San­drock's old com­pa­ny, Bio­gen. This fur­ther adds to the op­por­tu­ni­ties that have opened up for San­drock af­ter his de­par­ture as Bio­gen's R&D chief, in­clud­ing board seats at Voy­ager and Verge Ge­nomics.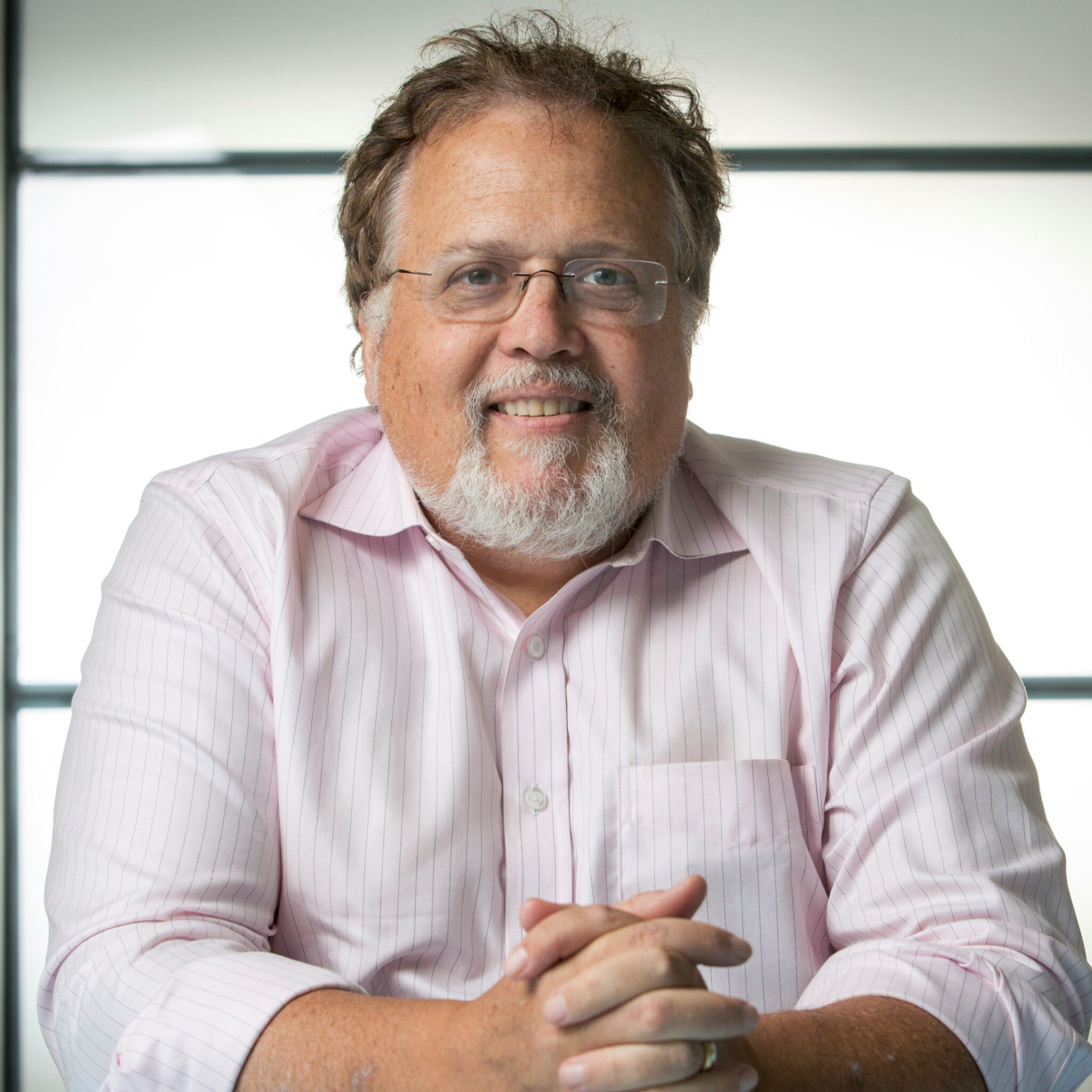 Jonathan Javitt
→ Jonathan Javitt has re­tired as CEO of NRx (short­ened from Neu­roRx) but he won't wan­der off too far, tak­ing on a con­sul­tan­cy gig as "chief sci­en­tist." "Dr. Javitt will re­main on the Board of Di­rec­tors," the re­lease states, "but will no longer be re­spon­si­ble for com­pa­ny op­er­a­tions or day-to-day man­age­ment." Head of op­er­a­tions and chief com­mer­cial of­fi­cer Robert Besthof, a long­time Pfiz­er vet, takes on the role of in­ter­im CEO as NRx wages a court bat­tle with Re­lief Ther­a­peu­tics over the Covid-19 drug they part­nered on, avip­tadil.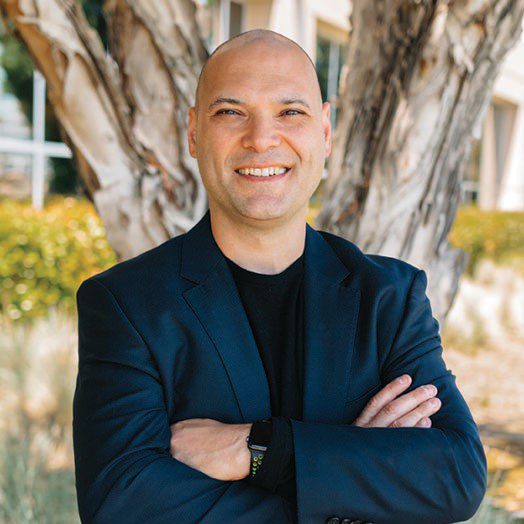 Serge Messer­lian
→ Serge Messer­lian has left Big Phar­ma be­hind to lead a com­pa­ny of his own, grab­bing the CEO job at GPCR up­start Teon Ther­a­peu­tics out of San Fran­cis­co. Messer­lian — the ex-pres­i­dent of Acte­lion and a 17-year vet of Bax­ter and Bax­al­ta — breaks away from J&J's Janssen, where he was pres­i­dent of the US on­col­o­gy unit. He re­places co-founder and act­ing chief ex­ec­u­tive Lina Yao as she slides in­to the role of CSO. Messer­lian talked to End­points ear­li­er this week about the "fan­tas­tic op­por­tu­ni­ty to join the team and help cat­alyze the ef­fort there."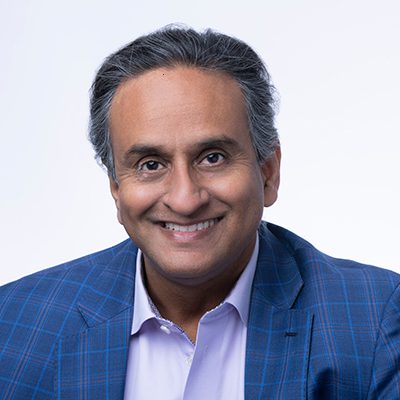 Sid­dhartha Ka­dia
→ Berke­ley Lights start­ed the year off by re­as­sign­ing CEO Er­ic Hobbs, who's of­fi­cial­ly the pres­i­dent of an­ti­body ther­a­peu­tics now that the dig­i­tal cell bi­ol­o­gy out­fit has lined up Sid­dhartha Ka­dia as the next chief ex­ec­u­tive. A board mem­ber at Berke­ley Lights since Sep­tem­ber, Ka­dia was pres­i­dent and CEO of EAG Lab­o­ra­to­ries from 2014-18 and al­so has board seats at Iso­Plex­is and Nu­Va­sive, among oth­ers. Berke­ley Lights will al­so be search­ing for a new CFO, as Kurt Wood an­nounces his de­par­ture "to pur­sue his ex­pressed in­ter­est in a role out­side of the biotech in­dus­try" ef­fec­tive April 1.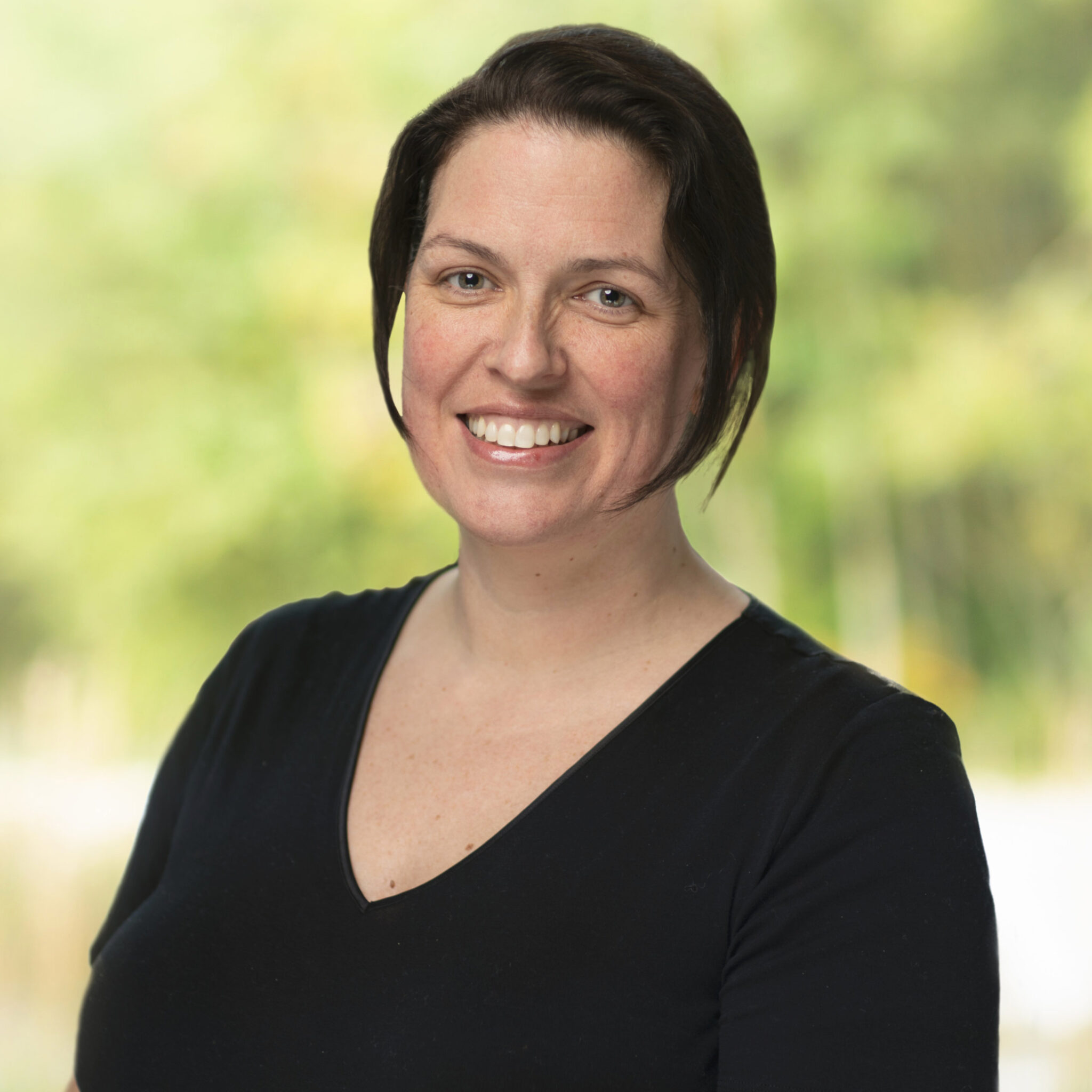 Lynne Mur­ray
→ Miro­Bio, the Ox­ford spin­out helmed by first-year CEO and No­var­tis alum Car­olin Barth, has in­stalled San­jay Keswani as CMO and pro­mot­ed Lynne Mur­ray to CSO. Keswani, the ex-Roche SVP and glob­al head of neu­ro­science, oph­thal­mol­o­gy and rare dis­eases re­search and ear­ly de­vel­op­ment, and the for­mer VP, ex­plorato­ry and clin­i­cal trans­la­tion­al re­search with Bris­tol My­ers Squibb, had been CMO for An­nex­on Bio­sciences since June 2019. Mur­ray joined Miro­Bio in Oc­to­ber 2020 as SVP of R&D af­ter she was head of re­gen­er­a­tion at As­traZeneca's ear­ly res­pi­ra­to­ry & im­munol­o­gy de­part­ment.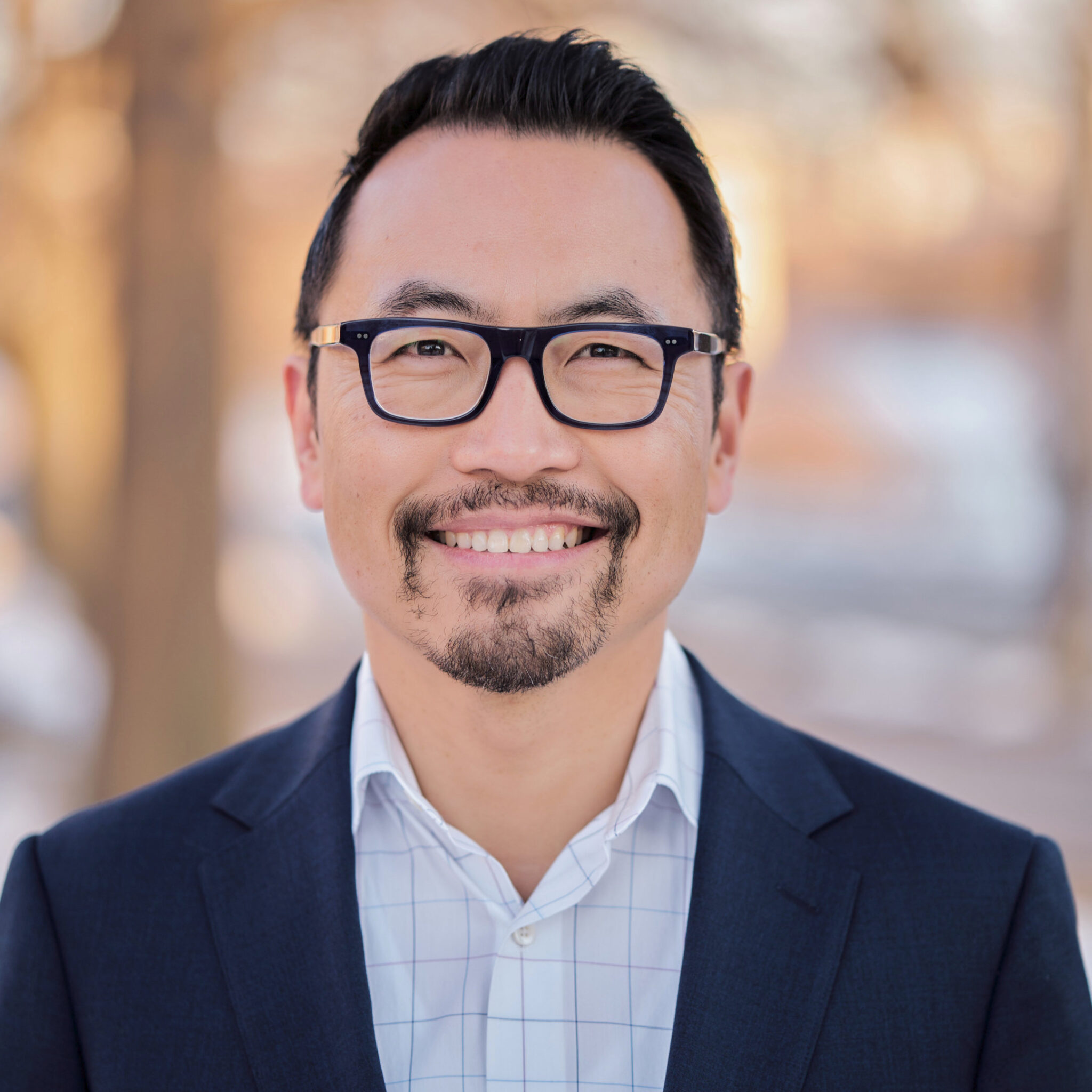 William Shen
→ Or­na Ther­a­peu­tics, the apt­ly named MPM-seed­ed start­up de­vel­op­ing cir­cu­lar RNA (oR­NA) pro­grams, has wel­comed William Shen as CBO. Shen, the for­mer head of M&A and in­ter­im head of cor­po­rate de­vel­op­ment at Bio­gen, had re­cent­ly been COO of Vir­tu­oso Ther­a­peu­tics for a brief pe­ri­od and was an M&A lead dur­ing his five years at Bris­tol My­ers, which jumped on the Or­na band­wag­on with such big names as NI­BR, Kite and Astel­las for the com­pa­ny's Se­ries A in Feb­ru­ary 2021. Else­where at Or­na, ex-No­var­tis Phar­ma­ceu­ti­cals CEO Thomas Ebel­ing has been added to the board of di­rec­tors.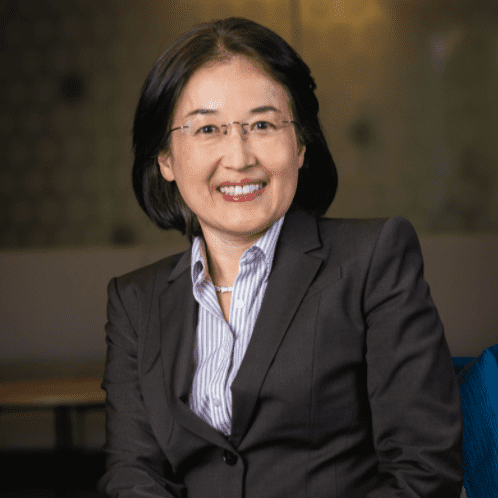 Soo­jin Kim
→ In­ozyme, the de­vel­op­er of en­zyme re­place­ment ther­a­pies from the IPO Class of 2020, has added two mem­bers to its ex­ec­u­tive team: San­jay Sub­ra­man­ian has tak­en over as CFO, and Soo­jin Kim has been ap­point­ed SVP and chief tech­ni­cal op­er­a­tions of­fi­cer, a po­si­tion for­mer­ly held by Steven Jun­gles, who has an­nounced his re­tire­ment. Pri­or to join­ing In­ozyme, Sub­ra­man­ian served as CFO and head of cor­po­rate de­vel­op­ment at Ocu­gen. Kim most re­cent­ly served as SVP and site head of the bio plant com­plex at Han­mi Phar­ma­ceu­ti­cal.
→ One of Jen­nifer Doud­na's CRISPR star­tups, Alame­da, CA-based Scribe Ther­a­peu­tics, has cor­ralled David Par­rot as CFO and George Man­ning as con­troller. Par­rot hails from Bar­clays, where he was a man­ag­ing di­rec­tor and head of West Coast life Sci­ence in­vest­ment bank­ing. Pre­vi­ous­ly at Al­lo­gene, Man­ning was se­nior di­rec­tor and as­sis­tant con­troller be­fore turn­ing the page at Scribe, which was al­so co-found­ed by Ben­jamin Oakes, Brett Staahl and David Sav­age — and racked up $100 mil­lion in a Se­ries B last March. Con­cur­rent with the raise, Be­hzad Ag­haz­adeh from Avoro and Carl Gor­don of Or­biMed be­came mem­bers of Scribe's board of di­rec­tors.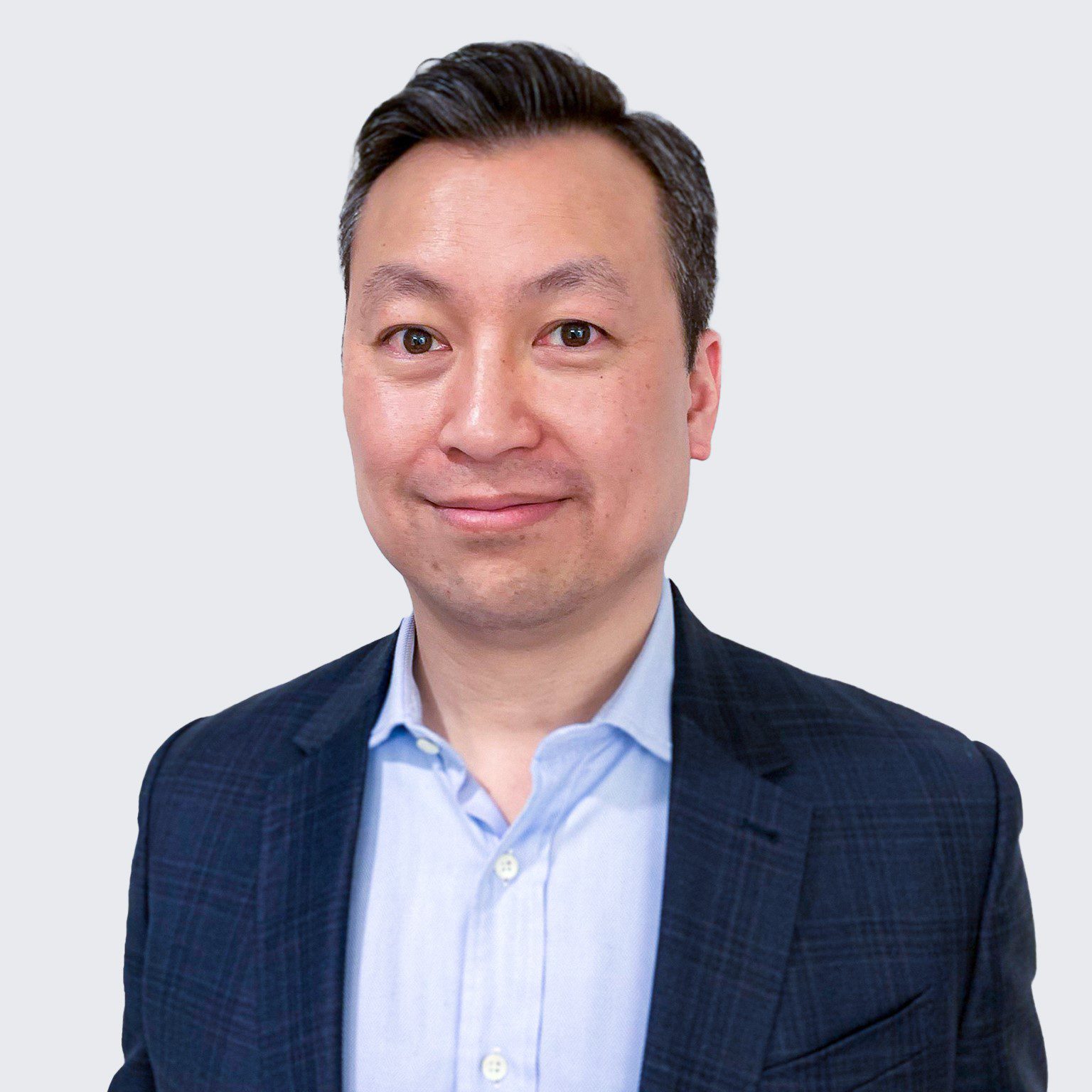 Robert Ho
→ Launched last month with ex-Au­dentes chief Na­tal­ie Holles at the con­trols and rak­ing in a new nine-fig­ure round of fund­ing to push its lead can­di­dates for chron­ic ur­ticaria in­to the clin­ic, Third Har­mon­ic Bio has se­lect­ed Robert Ho as CFO. The Mor­gan Stan­ley vet had held the same post at Ne­oleukin Ther­a­peu­tics the past two years and he's al­so been se­nior fi­nance di­rec­tor for DaVi­ta.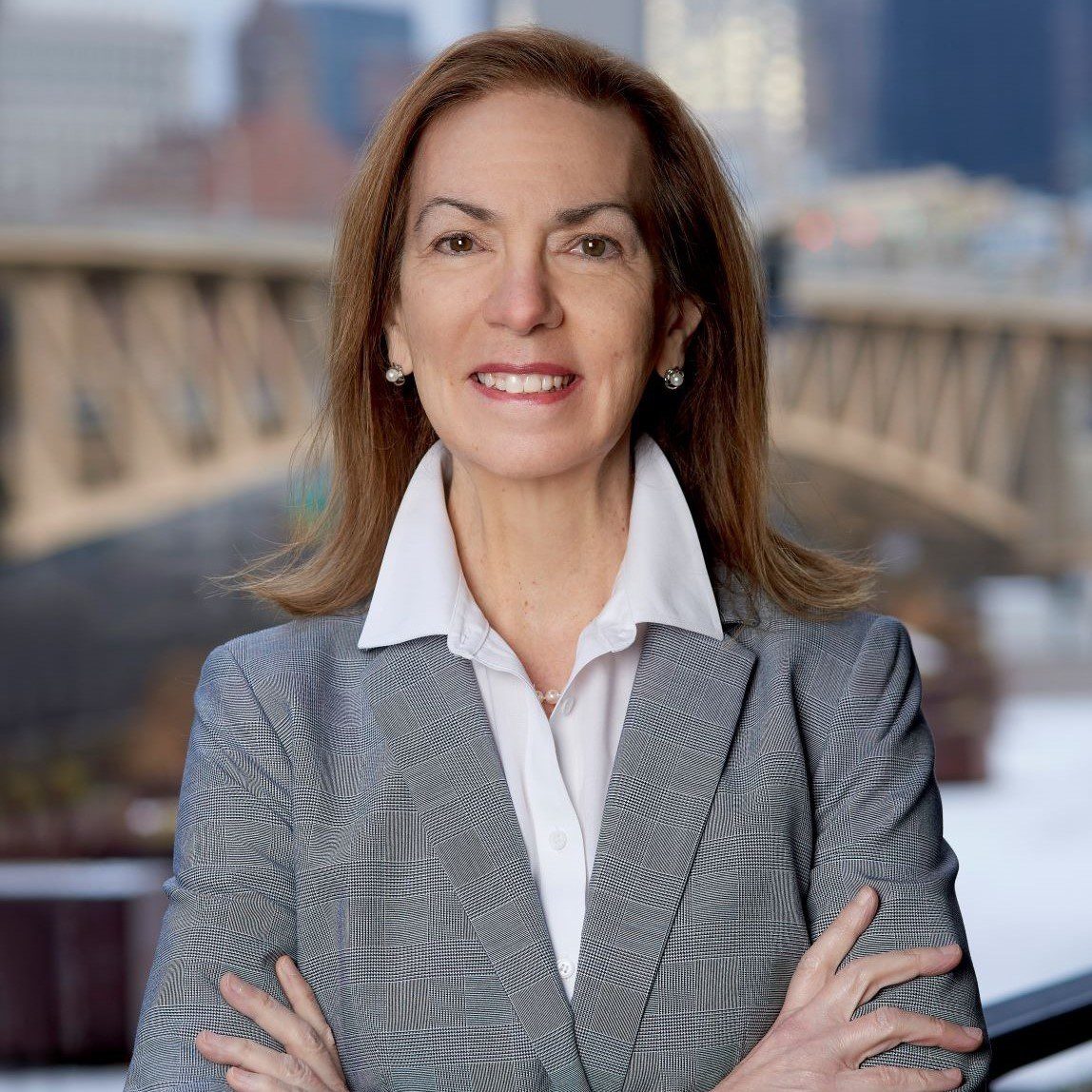 Su­san Cata­lano
→ Gene ther­a­py de­vel­op­er Co­da Bio­ther­a­peu­tics, Mike Narachi's lat­est project af­ter sell­ing Orex­i­gen that fo­cus­es on neu­ro con­di­tions like neu­ro­path­ic pain and epilep­sy, has ap­point­ed Su­san Cata­lano as CSO. Cata­lano co-found­ed Cog­ni­tion Ther­a­peu­tics in 2007 and was chief sci­en­tist for the Alzheimer's biotech, which land­ed on Nas­daq in Oc­to­ber 2021 with a noth­ing-fan­cy IPO. Pri­or to Cog­ni­tion, the Roche and Rigel alum was di­rec­tor of dis­cov­ery bi­ol­o­gy at Acu­men Phar­ma­ceu­ti­cals. A cadre of in­vestors led by Paci­ra Bio­Sciences put up $28 mil­lion of fi­nanc­ing in De­cem­ber as Co­da made Paci­ra CEO David Stack a mem­ber of the board of di­rec­tors.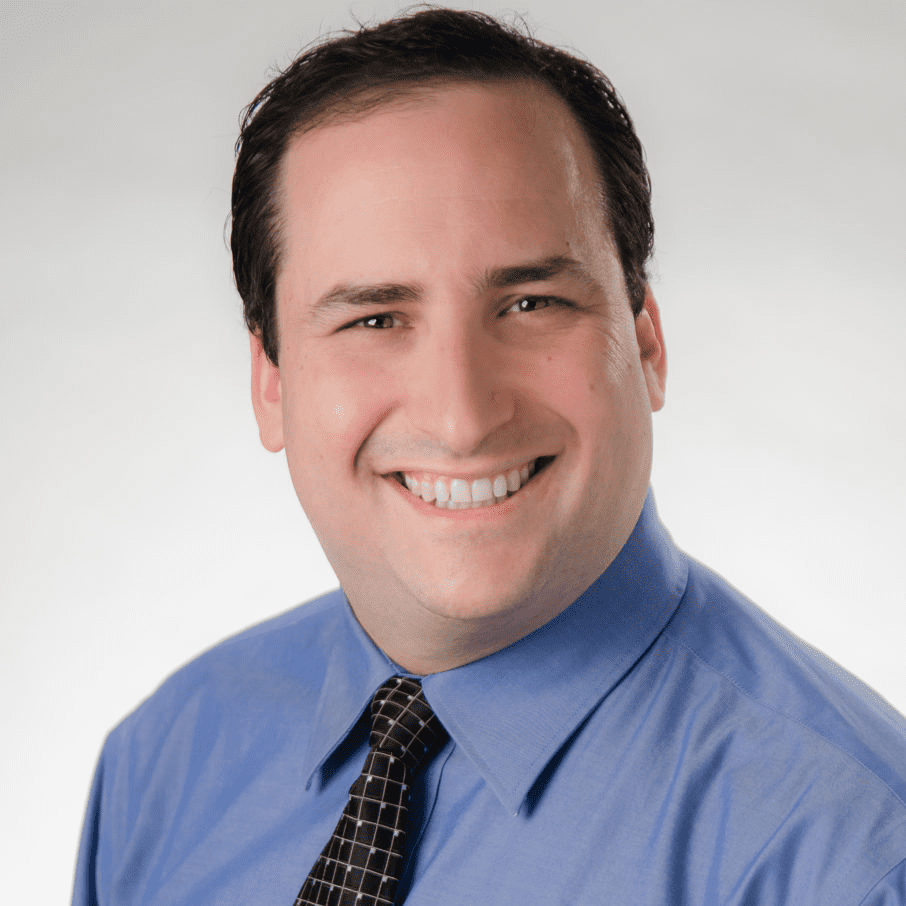 Aaron Tward
→ Hear­ing gene ther­a­py com­pa­ny Ak­ou­os is bring­ing in Aaron Tward as CSO. Tward joined the Boston-based com­pa­ny in 2018 as part of its sci­en­tif­ic ad­vi­so­ry board. Tward served as an as­so­ciate pro­fes­sor of oto­laryn­gol­o­gy — head and neck surgery at UCSF and pre­vi­ous­ly had a 6-year stint at the Broad In­sti­tute.
→ Re­neo Phar­ma­ceu­ti­cals rolled on­to Nas­daq in April 2021 be­fore a bear mar­ket squelched the de­sire for more com­pa­nies to do the same, and this week the mi­to­chon­dr­i­al dis­ease biotech has pro­mot­ed Michael Cruse to COO and Jen­nifer Lam to prin­ci­pal fi­nan­cial and ac­count­ing of­fi­cer. Cruse, the for­mer SVP of cor­po­rate op­er­a­tions at Re­neo since De­cem­ber 2020, has held se­nior po­si­tions be­fore at Avanir Phar­ma­ceu­ti­cals and Ele­don Phar­ma­ceu­ti­cals (back when it was Ot­ic Phar­ma and then Novus Ther­a­peu­tics). Lam just be­came VP of fi­nance and ac­count­ing at Re­neo six months ago af­ter her posts at Am­plyx, where she was con­troller and then VP of fi­nance at the com­pa­ny Pfiz­er bought last April.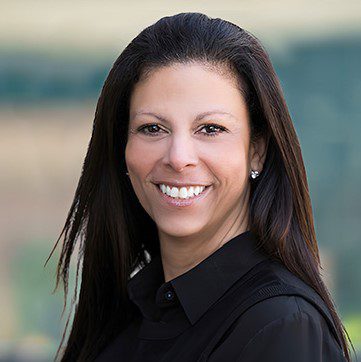 Monique Bobadil­la
→ Monique Bobadil­la has signed on to be chief peo­ple and cul­ture of­fi­cer with Chris Var­ma-led Fron­tier Med­i­cines, the South San Fran­cis­co up­start striv­ing for the next big thing in KRAS af­ter the ap­proval of Am­gen's Lumakras. Be­fore set­ting off for Fron­tier — which net­ted $88.5 mil­lion for those KRAS am­bi­tions with a Se­ries B last Ju­ly — Bobadil­la held the same ti­tle at En­cod­ed and al­so spent more than a decade in hu­man re­sources at Genen­tech.
→ Cell ther­a­py start­up Clade Ther­a­peu­tics has poached Derek Hei from Ver­tex, nam­ing him chief tech­nol­o­gy of­fi­cer. For the last year, Hei had been Ver­tex's SVP of pre­clin­i­cal and clin­i­cal man­u­fac­tur­ing, cell and gene ther­a­pies, and from 2017-21 he was a man­u­fac­tur­ing ex­ec at Blue­Rock Ther­a­peu­tics. Clade, es­tab­lished by Sana and CRISPR Ther­a­peu­tics co-founder Chad Cow­an, en­tered the iP­SC fray with a $87 mil­lion Se­ries A back in No­vem­ber.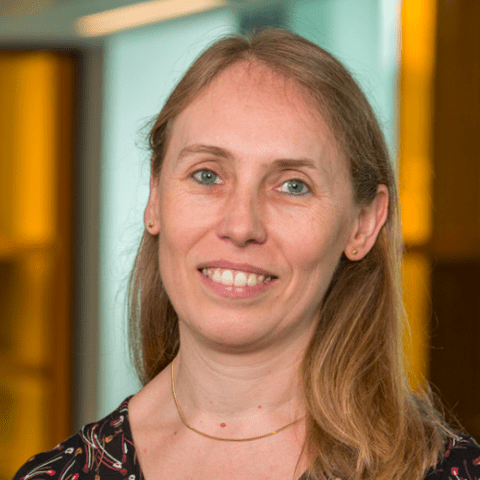 Marie McAvoy
→ UK-based biotech NanoSy­rinx, which touts it­self as "the first com­pa­ny to en­gi­neer pro­tein 'nanosy­ringes' as a cell-se­lec­tive non-vi­ral pep­tide and pro­tein de­liv­ery sys­tem," has brought on Marie McAvoy as CSO. Pri­or to join­ing NanoSy­rinx, McAvoy was se­nior di­rec­tor of the on­col­o­gy cell ther­a­py re­search unit as Glax­o­SmithK­line. She has al­so served as GSK's di­rec­tor, head trans­la­tion­al re­search, cell and gene ther­a­py.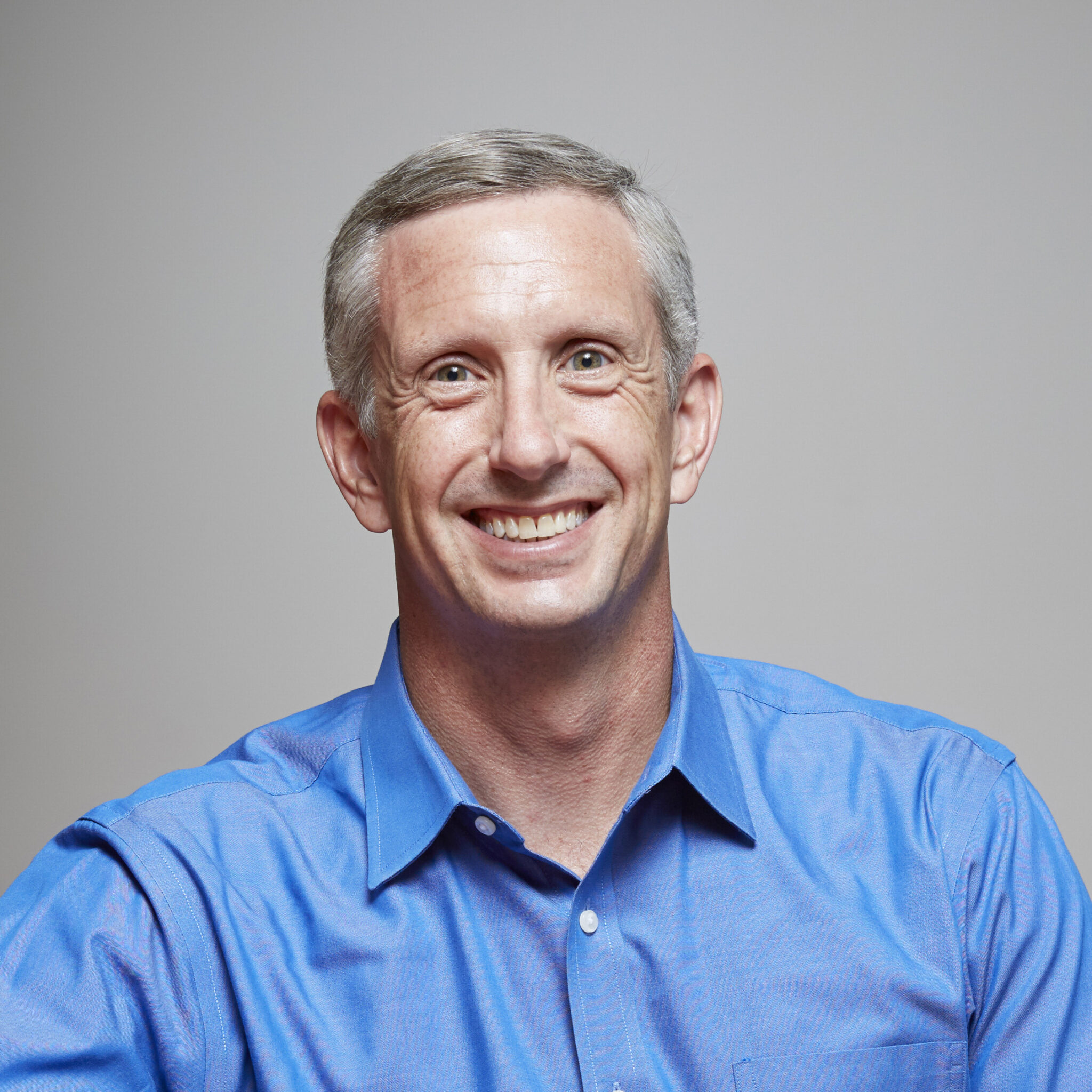 Scott Say­well
→ Cerev­el schiz­o­phre­nia part­ner Herophilus has re­cruit­ed Scott Say­well as CBO. Say­well be­gan his tenure at Ther­a­vance Bio­phar­ma in 2015 as se­nior di­rec­tor, busi­ness de­vel­op­ment, get­ting el­e­vat­ed to VP, cor­po­rate de­vel­op­ment and strat­e­gy in 2019 be­fore head­ing to Herophilus, a San Fran­cis­co biotech that al­so no­tably hired CSO Sharath Hegde from Re­cur­sion and head of chem­istry Brad Savall from Plex­i­um.
→ AVM Biotech­nol­o­gy is lock­ing in Bri­an An­der­sen as CCO and Pearl Chan as CFO. An­der­sen joins with ex­pe­ri­ence from his times at Vi­dara Ther­a­peu­tics (co-founder), Phar­ma­cia, Den­dreon and Hori­zon Ther­a­peu­tics un­der his belt, while Chan has served as CFO at Pic­Mon­key and Net­Mo­tion Soft­ware among oth­ers.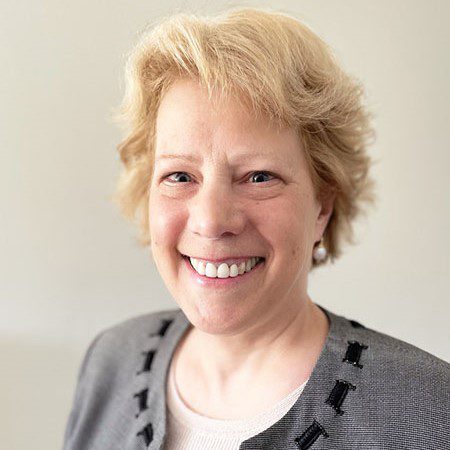 Is­abelle Lefeb­vre
→ Wa­ter­town, MA-based Eye­point Phar­ma­ceu­ti­cals has ap­point­ed Is­abelle Lefeb­vre as chief reg­u­la­to­ry of­fi­cer, tak­ing over the po­si­tion from John Weet, who had been SVP, reg­u­la­to­ry since Au­gust 2018. Most re­cent­ly, Lefeb­vre was VP, head of reg­u­la­to­ry sci­ence at Hen­grui USA, and she's al­so held se­nior reg­u­la­to­ry po­si­tions at Lund­beck, Bausch Health Com­pa­nies and Bris­tol My­ers.
→ Gau­rav Shah's team at Rock­et Phar­ma­ceu­ti­cals is go for launch with Jessie Ye­ung as VP of in­vestor re­la­tions and cor­po­rate fi­nance. Ye­ung was head of cor­po­rate fi­nance and in­vestor re­la­tions for Leg­end, and she al­so brings fi­nan­cial ex­pe­ri­ence from JP Mor­gan and Bank of Amer­i­ca Mer­rill Lynch. The Phase I tri­al for Rock­et's drug RP-A501, a gene ther­a­py for Danon dis­ease, is in full swing again af­ter the FDA lift­ed a clin­i­cal hold in Au­gust 2021.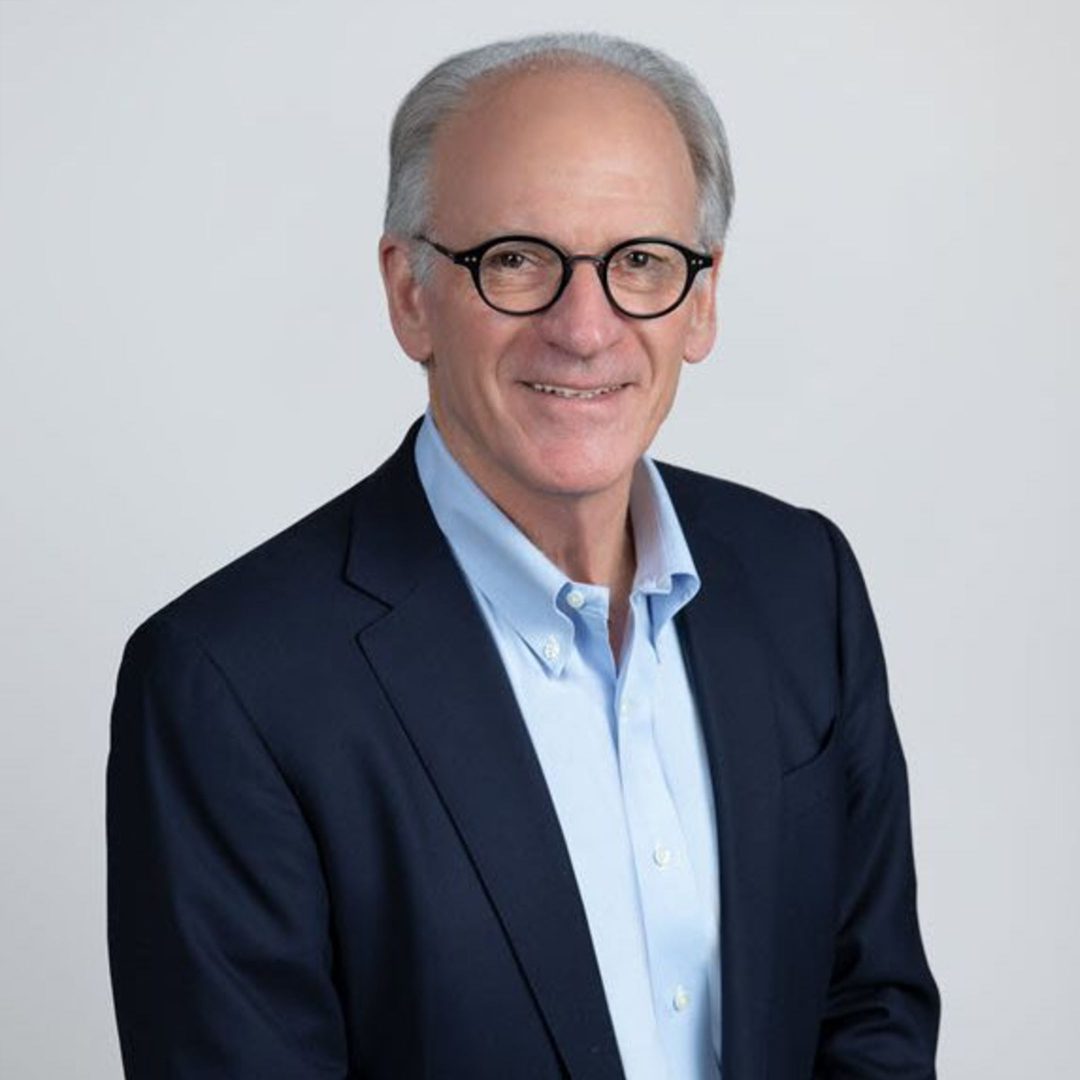 Bill Ringo
→ Can­cer out­fit Sen­sei Bio­ther­a­peu­tics has tapped Bill Ringo as chair­man of the board. Ringo, who al­so chairs the board for John McHutchi­son at As­sem­bly Bio­sciences, is a 30-year Eli Lil­ly vet who was Pfiz­er's SVP of strat­e­gy and busi­ness de­vel­op­ment from 2008-10. Not in­clud­ed in the re­lease is the ar­rival of SVP of can­cer im­munol­o­gy Hanspeter Wald­ner, who's held se­nior im­munol­o­gy lead­er­ship roles at Blue­Rock Ther­a­peu­tics and CRISPR Ther­a­peu­tics.
→ Not long af­ter Har­lan Wak­sal as­sumed the role of chair­man, Lyra Ther­a­peu­tics has made room for one-time Bio­gen CEO Jim To­bin on the board of di­rec­tors. To­bin be­came CEO of Boston Sci­en­tif­ic for 10 years af­ter his stint as Bio­gen chief from 1997-99.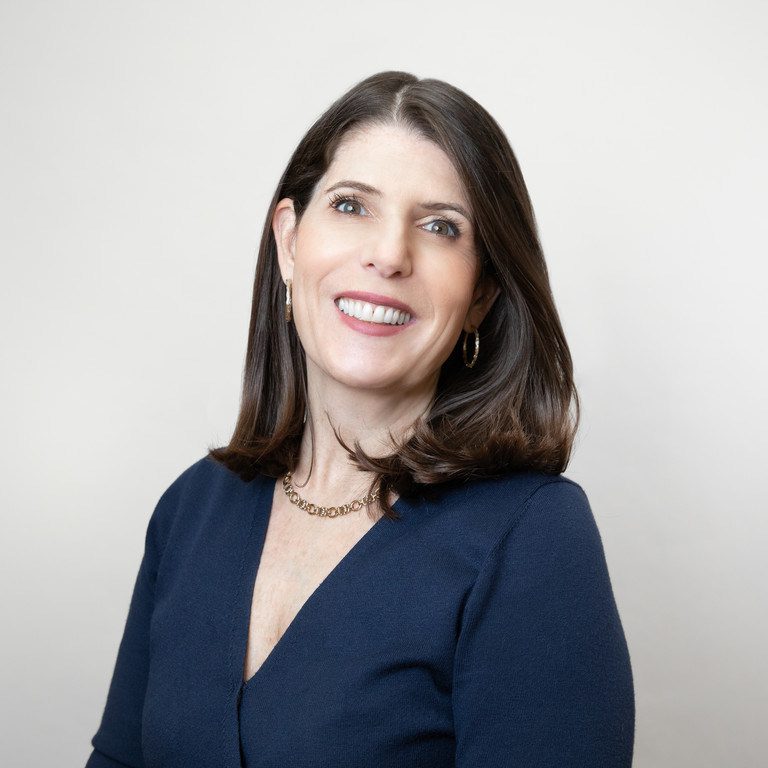 Di­ana Brainard
→ Di­ana Brainard has made her way to the board of di­rec­tors at Affinia, the sec­ond move in­volv­ing the AAV gene ther­a­py com­pa­ny in as many weeks af­ter co-founder Robert John­son be­came CEO of Adres­tia. Brainard, the for­mer vi­rol­o­gy chief at Gilead, has been CEO at AlloVir for al­most a full year.
→ San Diego-based Jan­u­ary Ther­a­peu­tics has signed on Christo­pher LeMas­ters to its board of di­rec­tors. LeMas­ters just fin­ished a stint as COO of Am­plyx, where he helped lead the afore­men­tioned sale of the com­pa­ny and its lead an­ti­fun­gal to Pfiz­er. Pri­or to that, LeMas­ters was EVP and CBO of Mi­rati Ther­a­peu­tics.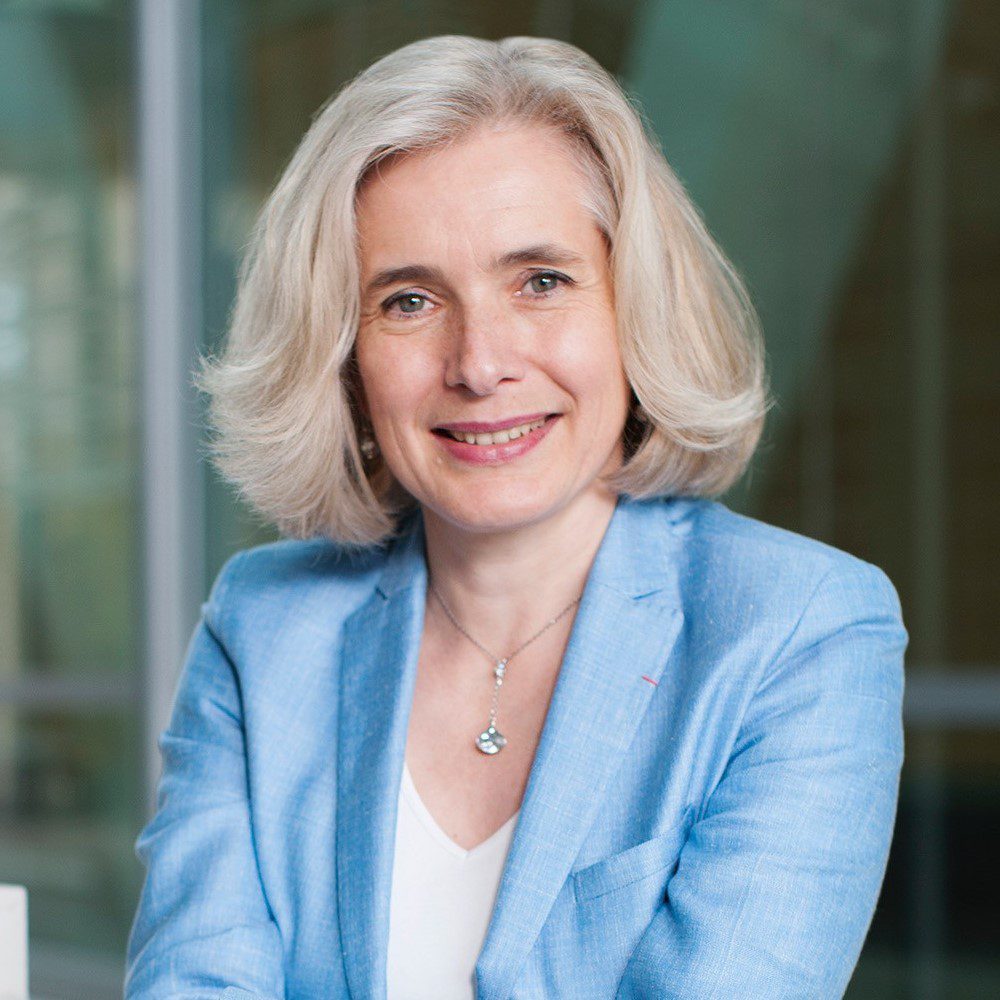 Corinne Le Goff
→ Ex-Mod­er­na chief com­mer­cial of­fi­cer Corinne Le Goff is say­ing yes to a board ap­point­ment as in­de­pen­dent di­rec­tor at Paris-based Ac­ti­cor Biotech. Le Goff has quite a few stints un­der her belt in­clud­ing roles at Aven­tis, Pfiz­er, Mer­ck, Roche and Am­gen.
→ Arti­va Bio­ther­a­peu­tics, which ex­e­cut­ed the 1-2 punch of a CAR-NK pact with Mer­ck and a nine-fig­ure Se­ries B with­in weeks of each oth­er in ear­ly 2021, has added Lau­ra Bessen to the board of di­rec­tors. Bessen was head of US med­ical to cap off a 15-year tenure at Bris­tol My­ers.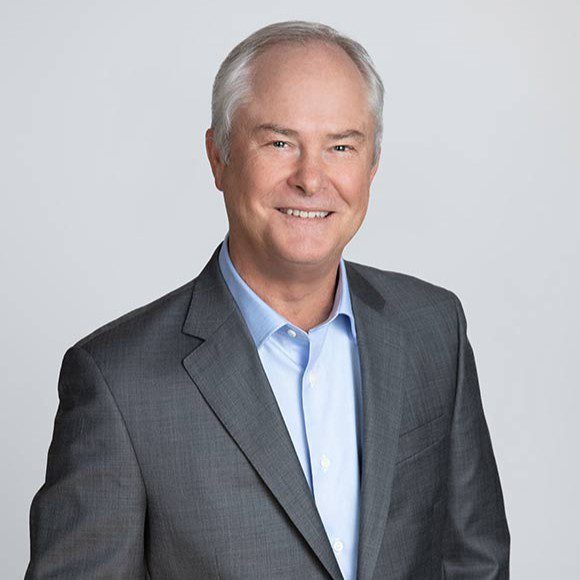 David Smith
→ For­mer Five Prime CFO David Smith has been tacked on to the board of di­rec­tors at Dan­ish IDO/PD-L1 can­cer vac­cine play­er IO Biotech, which hit Nas­daq last fall. Five Prime and its an­ti-FGFR2b an­ti­body be­mar­ituzum­ab were sold to Am­gen right around this time last year for $2 bil­lion.
→ A month af­ter Bernard Lam­bert took the chief tech­nol­o­gy of­fi­cer job at Curie Ther­a­peu­tics, the ra­dio­phar­ma play­er has elect­ed Karen Smith to the board of di­rec­tors. Smith is a Big Phar­ma vet from Bris­tol My­ers and As­traZeneca as well as the ex-CMO and glob­al head of R&D at Jazz Phar­ma­ceu­ti­cals.
→ Hous­ton-based Mol­e­culin Biotech is tack­ing on Joy Yan to its board of di­rec­tors. This isn't Yan's first board ap­point­ment, as she cur­rent­ly serves as in­de­pen­dent board di­rec­tor at Check­mate Phar­ma­ceu­ti­cals. Yan brings with her ex­pe­ri­ence from her times at Am­brx (CMO and mem­ber of the SAB), Bris­tol My­ers, Janssen and Bay­er.
→ Keno­ta Health is adding two new faces to its board of di­rec­tors with the ap­point­ments of Ruth Ab­dul­mas­sih and Den­nis Flan­nel­ly. Ab­dul­mas­sih is the CEO of Al­ter­na­tive Bio­med­ical So­lu­tions, while Flan­nel­ly is the head of pre­ci­sion med­i­cine for US on­col­o­gy at Mer­ck. Pri­or to his cur­rent role at Mer­ck, Flan­nel­ly was VP and gen­er­al man­ag­er of im­mun­odi­ag­nos­tics at PerkinElmer and glob­al head of mar­ket­ing for Ther­mo Fish­er Sci­en­tif­ic's im­mun­odi­ag­nos­tics busi­ness.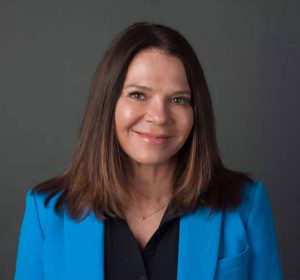 Nan­cy Beesley
→ HCB Health pres­i­dent Nan­cy Beesley has pulled up a chair at the board of di­rec­tors of Der­ma­vant, the tap­inarof mak­er try­ing to stand out in the plaque pso­ri­a­sis mar­ket. Beesley joined HCB Health near­ly 20 years ago as chief com­mer­cial of­fi­cer and was named pres­i­dent in 2019.
→ Juhyun Lim has made her way to the board of di­rec­tors at Spec­trum Phar­ma­ceu­ti­cals, a com­pa­ny that elim­i­nat­ed a third of its work­force to start 2022 and will see its CFO Kurt Gustafson walk out the door. Lim is the pres­i­dent, glob­al strat­e­gy and plan­ning for Han­mi Sci­ence and Han­mi Phar­ma­ceu­ti­cal.