CF Foun­da­tion, Long­wood team on new in­cu­ba­tor for com­pa­nies with cut­ting-edge CF treat­ments
Nine months af­ter launch­ing a $500 mil­lion hunt for a cure for cys­tic fi­bro­sis, the Cys­tic Fi­bro­sis Foun­da­tion said it will use a por­tion of those funds to do some­thing it has nev­er done be­fore: help launch new com­pa­nies.
The CF Foun­da­tion, whose ven­ture phil­an­thropy ef­forts helped fund Ver­tex's line of pow­er­ful CF drugs, is team­ing with Long­wood Fund to cre­ate a CF in­cu­ba­tor. The in­cu­ba­tor will iden­ti­fy new com­pa­nies with plat­forms or tech­nolo­gies that can be ap­plied in the rare ge­net­ic con­di­tion. The part­ners can then fi­nance ear­ly de­vel­op­ment in ex­change for a com­mit­ment from the com­pa­nies to fo­cus on ap­pli­ca­tions in cys­tic fi­bro­sis.
CF Foun­da­tion has com­mit­ted up to $20 mil­lion to the ef­fort, al­though the com­pa­nies se­lect­ed could al­so re­ceive fund­ing through Long­wood's tra­di­tion­al ear­ly-stage VC ef­forts.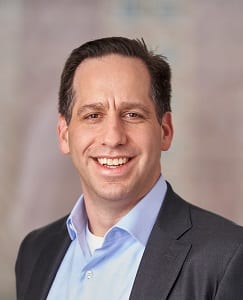 David Stein­berg
"This is new, so we'll have to see how it plays out in prac­tice," Long­wood part­ner David Stein­berg told End­points News.
The idea for the in­cu­ba­tor emerged last Oc­to­ber at Har­vard Med­ical School, where Long­wood was hold­ing their bian­nu­al meet­ing with non-prof­its and pa­tient groups. At the time, the CF Foun­da­tion was prepar­ing to launch its $500 mil­lion Path to a Cure ini­tia­tive. Trikaf­ta, the third of Ver­tex's three small-mol­e­cule CF drugs, was about to hit mar­ket, but al­though the new drug meant 90% of CF pa­tients could now be treat­ed, that still left 10% un­treat­ed. Armed with roy­al­ties from Ver­tex, the Path ini­tia­tive would try to back tech­nolo­gies that could treat that last group of pa­tients and ul­ti­mate­ly, per­haps, lead to a cure.
The CF Foun­da­tion had long backed aca­d­e­m­ic work and par­tic­u­lar pro­grams at es­tab­lished com­pa­nies — Ver­tex kept up their ear­ly CF work in part be­cause the foun­da­tion was fund­ing it — but it had nev­er tried to found new ones. But such an ear­ly-stage ap­proach made par­tic­u­lar sense for what the foun­da­tion was now try­ing to ac­com­plish, foun­da­tion CEO Mike Boyle told End­points.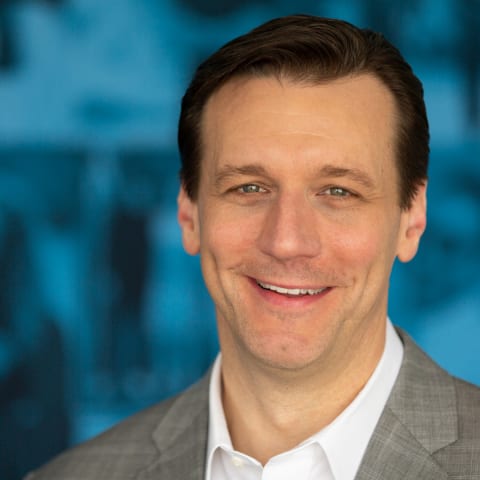 Mike Boyle
Cys­tic fi­bro­sis in­volves a mal­func­tion­ing trans­port pro­tein in the lungs, called CFTR. Ver­tex's drugs ei­ther help that pro­tein fold in the right way or guide it to the right place. The re­main­ing 10% of pa­tients, though, ei­ther have a pro­tein mis­fold­ed in such a way it doesn't re­spond to ex­ist­ing small mol­e­cules or they sim­ply don't have the pro­tein at all.
That meant pa­tients would have to be treat­ed with tech­nolo­gies that can tar­get the gene: gene ther­a­py, gene edit­ing, and RNA drugs, among oth­ers. Boyle said the foun­da­tion is in ear­ly talks with 17 biotechs, most­ly small, with such plat­forms. Many larg­er com­pa­nies with these plat­forms are fo­cused in oth­er ar­eas.
"One of the chal­lenges right now is that there are eas­i­er tar­gets for gene ther­a­py than CF," Boyle said.
It's dif­fi­cult to get gene ther­a­py in­to the lungs, where the im­mune re­sponse is unique and cells turn over at a high­er rate than in oth­er parts of the body. But the in­cu­ba­tor could al­low Long­wood and the foun­da­tion to steer com­pa­nies that are just start­ing out to this chal­lenge in ex­change for the fund­ing they need to get off the ground. Those star­tups would al­so have ac­cess to the foun­da­tion's sci­en­tif­ic ad­vi­sors, their CF lab in Boston and their CF clin­i­cal tri­al net­work.
In ad­di­tion to spe­cif­ic ther­a­pies, the in­cu­ba­tor may al­so in­vest in drug de­liv­ery tech­nol­o­gy, such as ex­o­somes, that could make de­liv­er­ing DNA, RNA or oth­er types of drugs to the lungs.
There is prece­dent for the ap­proach. The Gates Foun­da­tion's ven­ture arm has long in­vest­ed in ear­ly-stage im­munol­o­gy plat­forms in ex­change for a com­mit­ment from the com­pa­nies to fo­cus part of their work on in­fec­tious dis­ease and not just can­cer or au­toim­mune dis­or­ders.
Boyle said they're hop­ing to launch com­pa­nies with­in a cou­ple years, but they're al­so con­tin­u­ing to so­lic­it part­ner­ships with aca­d­e­m­ic cen­ters and more es­tab­lished biotechs. The in­cu­ba­tor's $20 mil­lion is just a small por­tion of Path's $500 mil­lion vault.
"This is the be­gin­ning of the process," Boyle said. "We are open for busi­ness."
So­cial im­age: Mike Boyle, Cys­tic Fi­bro­sis Foun­da­tion via YouTube