Chas­ing 'Holy Grail' STAT3 tar­get, Hous­ton start­up re­fu­els with $74M to ze­ro in on liv­er can­cer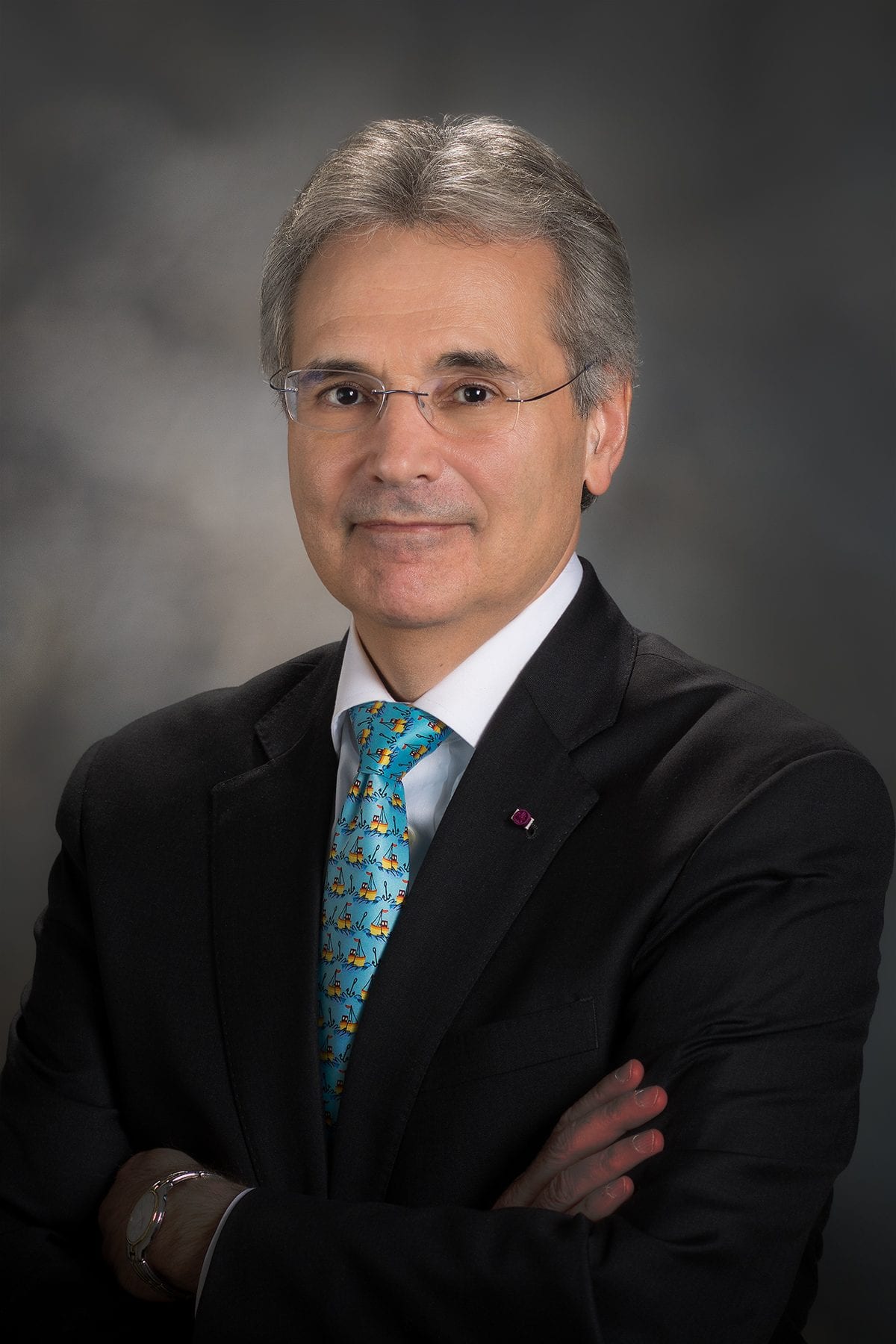 Ron De­Pin­ho
Tvar­di launched out of Hous­ton with the promise of fi­nal­ly de­vel­op­ing the right in­hibitors for the Holy Grail tar­get of STAT3 — un­der the guid­ance of se­r­i­al en­tre­pre­neur Ron De­Pin­ho and his col­league David Tweardy, a lead­ing ex­pert in the field. Al­most three years lat­er, they say they have the proof of con­cept da­ta to keep go­ing.
It's good enough for a $74 mil­lion Se­ries B, a big jump from the $9 mil­lion they got in the last round and, CEO Im­ran Al­ib­hai would add, a re­flec­tion of the rep his team has built.
In Phase I dose es­ca­la­tion stud­ies in­volv­ing pa­tients with sol­id tu­mors who have failed all oth­er treat­ments, the lead com­pound was shown to have down­reg­u­lat­ed the STAT3 ac­tiv­i­ty of in­ter­est: block­ing it from be­com­ing phos­pho­ry­lat­ed by the re­cep­tors it typ­i­cal­ly in­ter­acts with.
"The topline news is that in over half of our pa­tients, we've seen clin­i­cal ben­e­fit" in the form of tu­mor sta­bi­liza­tion, shrink­age or even par­tial re­spons­es, he said. "That drove a lot of in­ter­est, but be­yond that what's been strik­ing has been the safe­ty."
He be­lieves the se­cret lies in fo­cus­ing on pre­vent­ing the ac­ti­va­tion of STAT3, which dri­ves the nu­clear func­tion re­lat­ed to dis­ease, but not try­ing to re­move it from the sys­tem, de­grade it, or break it too much. The small win­dow, af­ter all, is what makes tar­get­ing STAT3 so tricky de­spite it be­ing a top 5 tar­get for can­cer.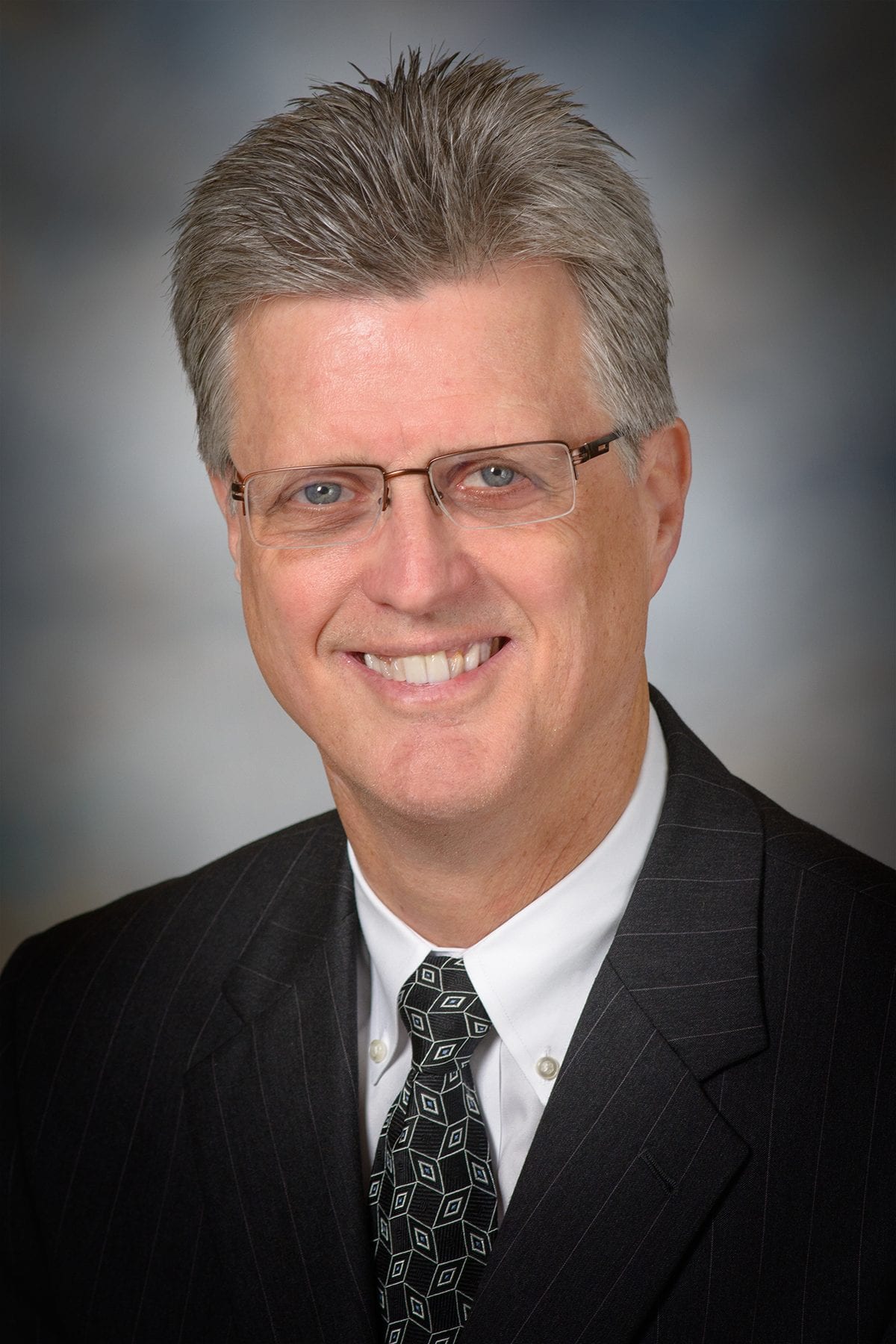 David Tweardy
By the first half of next year, Tvar­di ex­pects to wrap up the Phase I tri­al and ze­ro in on he­pa­to­cel­lu­lar car­ci­no­ma in Phase II tri­als — while al­so start­ing to study the drug for fi­bro­sis.
"When you think about growth and dif­fer­en­ti­a­tion in tu­mors, and metas­tases, there's prob­a­bly three or four legs to the stool, and STAT3 is def­i­nite­ly one of those. Right? It is a cen­tral node," Al­ib­hai said. "When it comes to fi­bro­sis, there is one leg to the stool. And STAT3 mod­u­lates that path­way. And so if you could find a safe drug that ac­tu­al­ly tar­gets STAT3, you can po­ten­tial­ly see some re­al­ly beau­ti­ful da­ta."
Oth­ers have ar­rived at the same con­clu­sion, with a small band of star­tups herald­ing new ap­proach­es such as pro­tein degra­da­tion to tar­get STAT3, Sanofi-part­nered Kymera and Medicxi's Jan­pix (now part of Centes­sa) among them.
For his part, Al­ib­hai said he wel­comes more op­tions for pa­tients and hopes Tvar­di's oral dos­ing small mol­e­cule treat­ment can set it­self apart. Be­sides, it is not triv­ial to make drugs that can even get in­to the clin­ic.
"What the true test is: Can you ac­tu­al­ly get in, be safe, and be very very very tar­get­ed in the case of STAT3?" he not­ed. "Be­cause there are mul­ti­ple roles for STAT3 in every cell, and so we need to make sure that we're tar­get­ing ap­pro­pri­ate­ly for the role that we're in­ter­est­ed in."
The small com­pa­ny is al­ready work­ing on a sec­ond-gen­er­a­tion mol­e­cule that will be three to eight times more po­tent than the lead can­di­date, he said. And their new in­vestors are in for the long game, giv­ing them the op­tion to ei­ther jump straight in­to an IPO next or raise an­oth­er crossover round and, more im­por­tant­ly, "do some­thing in­ter­est­ing."
Slate Path Cap­i­tal, Palkon Cap­i­tal, Ar­row­Mark Part­ners and 683 Cap­i­tal joined the round, with sig­nif­i­cant sup­port from Sporos Bioven­tures and oth­er ex­ist­ing in­vestors.