Check­point ther­a­pies be­fore surgery? MD An­der­son team re­ports en­cour­ag­ing ef­fi­ca­cy but wor­ries about tox­i­c­i­ty
Days af­ter the No­bel com­mit­tee hon­ored im­munother­a­py in this year's med­i­cine prize, MD An­der­son, where No­bel win­ner Jim Al­li­son cur­rent­ly works, has some new hu­man da­ta — and lessons — about a nov­el way to use check­point in­hibitors.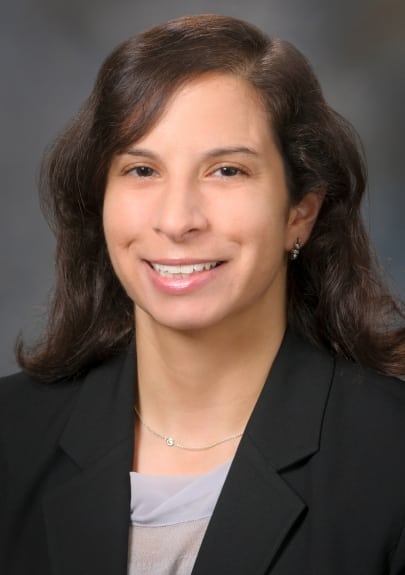 Rod­abe Amaria
While check­point drugs like Op­di­vo (nivolum­ab) and Yer­voy (ip­il­i­mum­ab) are of­ten giv­en to melanoma pa­tients af­ter surgery or when their can­cer is un­re­sectable, re­searchers want­ed to know if ad­min­is­ter­ing them be­fore surgery could be an ef­fec­tive ap­proach.
The short an­swer is yes — but with a big as­ter­isk.
In a Phase II study in­volv­ing pa­tients who have reached high-risk stage 3 of the dead­ly skin can­cer, MD An­der­son re­searchers gave 12 pa­tients the PD-1 in­hibitor nivolum­ab and an­oth­er 11 a com­bi­na­tion of nivolum­ab and ip­il­i­mum­ab, which tar­gets CT­LA-4.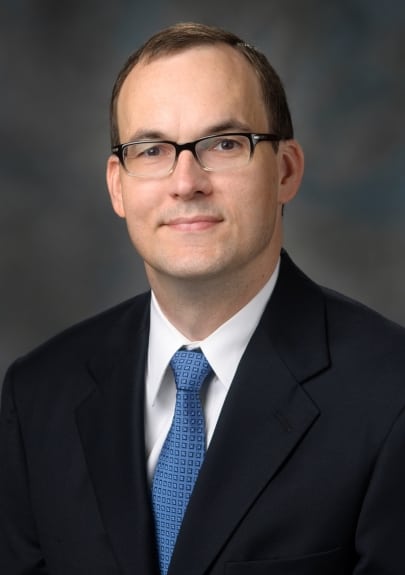 Michael Tet­zlaff
In­ves­ti­ga­tors ob­served that com­bined check­point block­ade was "much more ef­fec­tive," with 8 pa­tients in the arm see­ing their tu­mor shrink and 5 of them show­ing no ev­i­dence of dis­ease at surgery. It's how­ev­er a re­sult marred by no­table tox­i­c­i­ty — 8 ex­pe­ri­enced grade 3 side ef­fects, caus­ing de­lays in dos­ing and surgery.
The sin­gle-agent an­ti-PD-1 group, mean­while, showed "mod­est re­sponse rates" at 25% tu­mor shrink­age or dis­ap­pear­ance. On­ly 1 pa­tient in the group had grade 3 side ef­fects, but 2 oth­ers pro­gressed to stage 4 metasta­t­ic melanoma be­fore they could get to surgery — a cause for con­cern.
"It is clear from this tri­al that we need to fur­ther op­ti­mize this treat­ment ap­proach," said Rod­abe Amaria, co-first au­thor and as­sis­tant pro­fes­sor at MD An­der­son's de­part­ment of melanoma med­ical on­col­o­gy.
Why does it mat­ter whether the check­point drugs are giv­en be­fore or af­ter surgery? Here Michael Tet­zlaff, a pathol­o­gy pro­fes­sor and se­nior au­thor on the study, ex­plains:
The ad­van­tage of a neoad­ju­vant ap­proach in this set­ting is that it en­ables an in­ter­val eval­u­a­tion of the tu­mor cells af­ter ther­a­py to de­ter­mine the ex­tent to which those tu­mor cells re­spond­ed to the ther­a­py in re­al time and pre­dict which pa­tients are like­ly to ex­pe­ri­ence durable re­spons­es go­ing for­ward. It al­so pro­vides us the tis­sue re­sources to de­ter­mine why tu­mors may not re­spond to ther­a­py and thus tai­lor ther­a­pies go­ing for­ward as we learn more about re­sis­tance.
The high oc­cur­rence of side ef­fects forced in­ves­ti­ga­tors to close the tri­al ear­ly, but they note that over­all sur­vival at 24 months was 100% in the com­bo arm and 75% in the nivolum­ab arm. In a re­designed study, they re­placed ip­il­i­mum­ab with re­latlimab (an LAG3 in­hibitor from Bris­tol-My­ers Squibb) an­tic­i­pat­ing a bet­ter safe­ty pro­file.