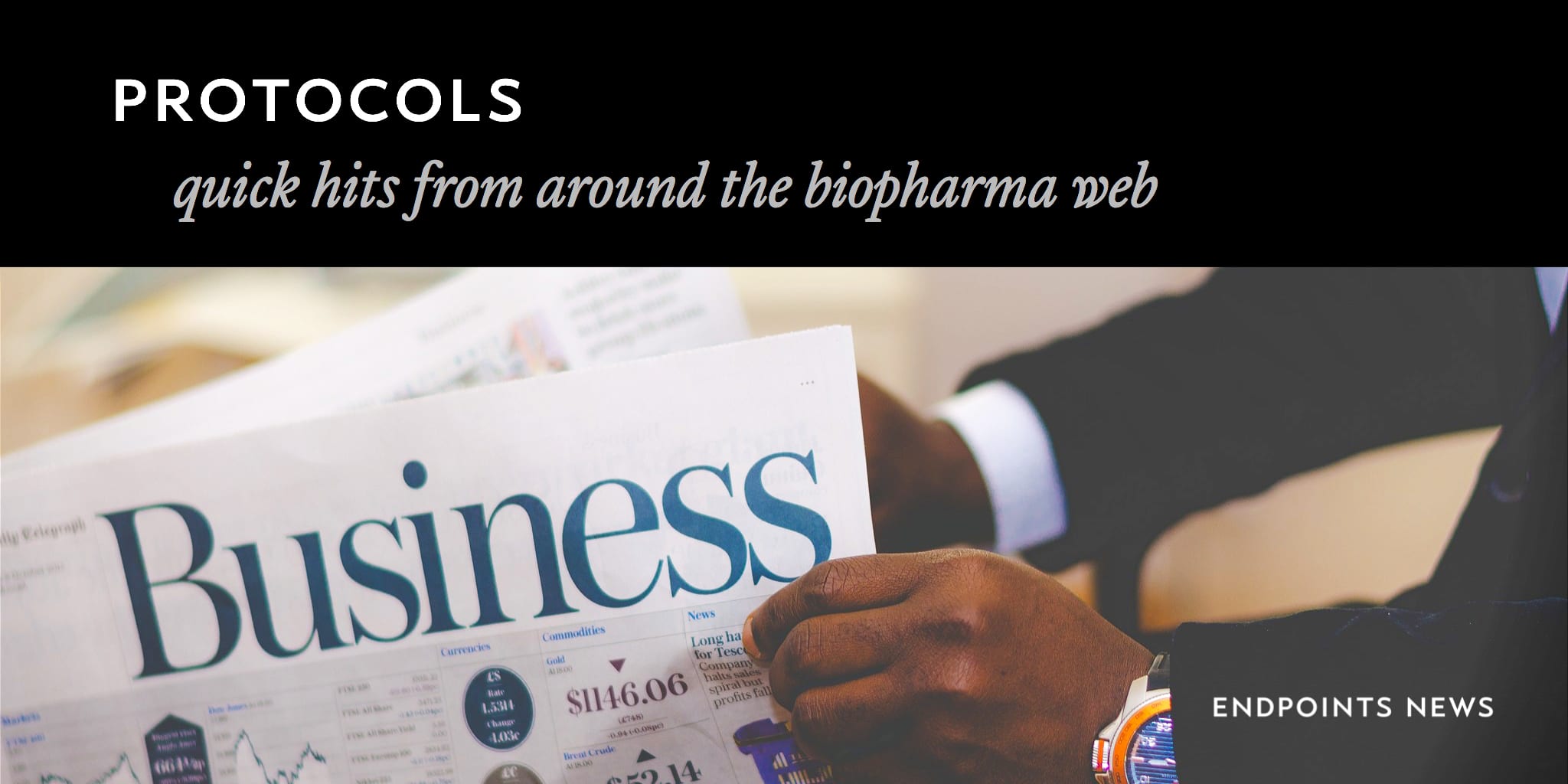 Chi­na reg­u­la­tors launch a re­view for BeiGene's PD-1; PureTech co-founder hops to Long­wood Fund
→ Bei­jing-based BeiGene says that Chi­na's reg­u­la­to­ry group — the Na­tion­al Med­ical Prod­ucts Ad­min­is­tra­tion of Chi­na — has ac­cept­ed its NDA for their PD-1 check­point tislelizum­ab for clas­si­cal Hodgkin's lym­phoma. There are cur­rent­ly 6 PD-1s ap­proved in the US, with an­oth­er on the way from Re­gen­eron/Sanofi and oth­ers on the way.
→ Bausch Health — for­mer­ly Valeant — is get­ting its FDA pitch for Duo­brii back on track. The agency hit the biotech with a re­jec­tion no­tice for the pso­ri­a­sis drug a cou­ple of months ago. Meant to help the turn­around, Valeant's stock took an­oth­er hit as reg­u­la­tors queried the PK da­ta avail­able. This week the new­ly re­dubbed Bausch said that the FDA had ac­cept­ed the re­sub­mit­ted ap­pli­ca­tion, giv­ing them a PDU­FA date of Feb­ru­ary 15, 2019.
→ PureTech co-founder and Chief In­no­va­tion Of­fi­cer David Stein­berg is leav­ing to join Christoph West­phal's Long­wood Fund. He made the an­nounce­ment in a Tweet Thurs­day.
Af­ter many won­der­ful years at PureTech I am mak­ing a tran­si­tion! Start­ing Sep­tem­ber 10 I'll be join­ing the team at Long­wood Fund. I look back with fond­ness and for­ward with ex­cite­ment.

— David Stein­berg (@Davi­dAStein­berg) Au­gust 30, 2018