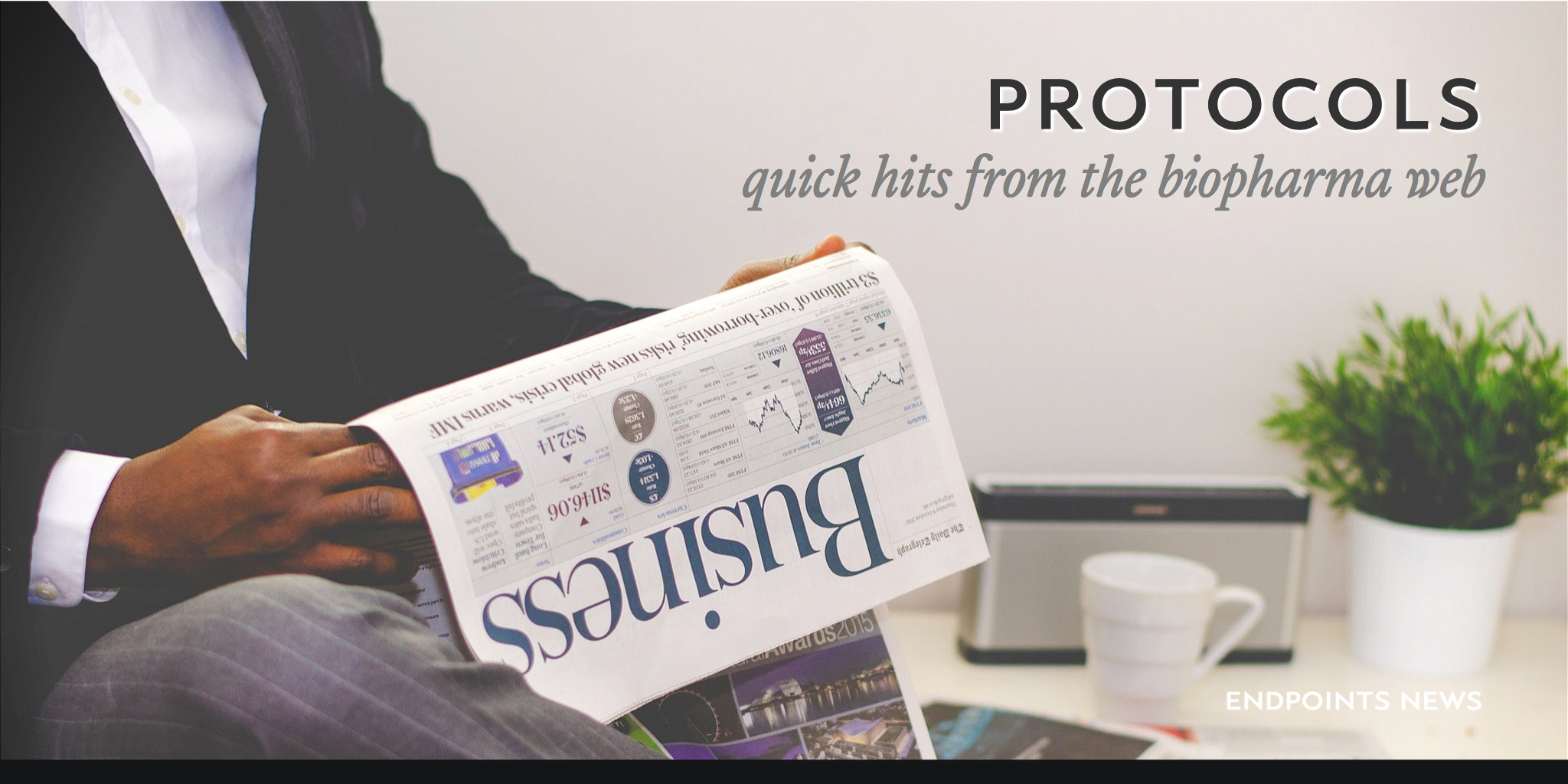 Court hands No­var­tis win in Gilenya patent fight; US states seek $26B+ in opi­oid cri­sis law­suit
No­var­tis has picked up a win in a long-run­ning patent fight against gener­ic ver­sions of its mul­ti­ple scle­ro­sis drug.
The com­pa­ny an­nounced Mon­day af­ter­noon that the va­lid­i­ty of its Gilenya, or fin­golimod, dos­ing reg­i­men has been up­held by the US Dis­trict Court of Delaware. As a re­sult, a com­pet­ing gener­ic fin­golimod be­ing pro­duced by HEC Pharm in­fringes on No­var­tis' patent. The rul­ing can still be ap­pealed.
Mon­day's de­ci­sion con­tin­ues the in­junc­tion against fin­golimod copy­cats, first grant­ed to No­var­tis in June 2019. At the time, My­lan's plans to pro­duce a gener­ic ver­sion of GSK's Ad­vair were al­so put on hold in or­der to al­low the No­var­tis suit to pro­ceed.
No­var­tis' ex­clu­siv­i­ty win­dow for Gilenya in pe­di­atric treat­ments runs through De­cem­ber 25, 2027. The Swiss phar­ma first launched the MS drug back in 2010, net­ting huge prof­its over the years, in­clud­ing $738 mil­lion in the sec­ond quar­ter of 2020.
A throng of ri­val ther­a­pies have hit the mar­ket in re­cent years, how­ev­er, such as Mer­ck KG­gA's Maven­clad and Roche's Ocre­vus. And, back in De­cem­ber, the FDA ap­proved three Gilenya gener­ics ap­proved by the FDA back in De­cem­ber — in­clud­ing HEC Pharm's prod­uct. When those drugs launch re­mains to be seen, giv­en the on­go­ing lit­i­ga­tion.
States seek $26B+ in opi­oid lit­i­ga­tion against dis­trib­u­tors
US states have sub­mit­ted a new re­quest in on­go­ing lit­i­ga­tion against drug dis­trib­u­tors re­lat­ed to the opi­oid epi­dem­ic.
The states are seek­ing about $26.4 bil­lion from dis­trib­u­tors McKesson, Amerisource­Ber­gen and Car­di­nal Health in an at­tempt to hold them ac­count­able for wide­spread drug ad­dic­tion, ac­cord­ing to a Wall Street Jour­nal re­port. J&J are al­so in­volved in the cur­rent talks.
Such com­pa­nies have come un­der scruti­ny for al­leged­ly fail­ing to stop or­ders from be­ing di­vert­ed for im­prop­er use. The com­pa­nies have de­nied the al­le­ga­tions, though some have reached set­tle­ments over in­ad­e­quate or­der-mon­i­tor­ing pro­grams.
More than 3,000 states, lo­cal gov­ern­ments and Na­tive Amer­i­can tribes have sued phar­ma­ceu­ti­cal play­ers over the opi­oid cri­sis. One case has gone to tri­al, pe­nal­iz­ing J&J to the tune of $465 mil­lion, while an­oth­er spurred bank­rupt­cy fil­ings from Pur­due Phar­ma.
New NASH play­er en­ters ail­ing field
A ma­jor play­er in the South Ko­re­an mar­ket is putting up big cash hop­ing to find an ef­fec­tive treat­ment in the ail­ing NASH field.
LG Chem, a di­vi­sion of the LG multi­na­tion­al con­glom­er­ate, an­nounced late Mon­day that it will com­mit $350 mil­lion to col­lab­o­rate with Chi­nese biotech Trans­Thera to de­vel­op and com­mer­cial­ize TT-01025, a pre­clin­i­cal NASH ther­a­py that in­hibits the pro­tein SSAO/VAP-1. Trans­Thera gets up­front cash and mile­stone pay­ments while LG Chem ob­tains ex­clu­sive world­wide rights with the ex­cep­tion of Chi­na and Japan.
The can­di­date is cur­rent­ly ex­pect­ed to en­ter Phase I some­time ear­ly next year.
NASH is a chron­ic and pro­gres­sive liv­er dis­ease char­ac­ter­ized by fat ac­cu­mu­la­tion and in­flam­ma­tion in the liv­er, which can lead to fi­bro­sis and im­paired liv­er func­tion. There are cur­rent­ly no ap­proved drugs in the in­di­ca­tion, but that doesn't mean re­searchers haven't tried over the years.
Back in June, the FDA re­ject­ed a com­pound from In­ter­cept Phar­ma­ceu­ti­cals af­ter it yield­ed the field's first pos­i­tive Phase III da­ta in Feb­ru­ary 2019. The move was crit­i­cized by the biotech's CEO who called the re­view "in­com­plete" at the time. A Gilead three-drug cock­tail al­so flopped a Phase II study in late 2019.
Cur­rent­ly, the new most ad­vanced NASH can­di­date comes from Akero, whose lead drug beat place­bo in Phase II tri­als mea­sur­ing liv­er re­duc­tion. An­a­lysts at the time called it the "best-in-class NASH da­ta so far."