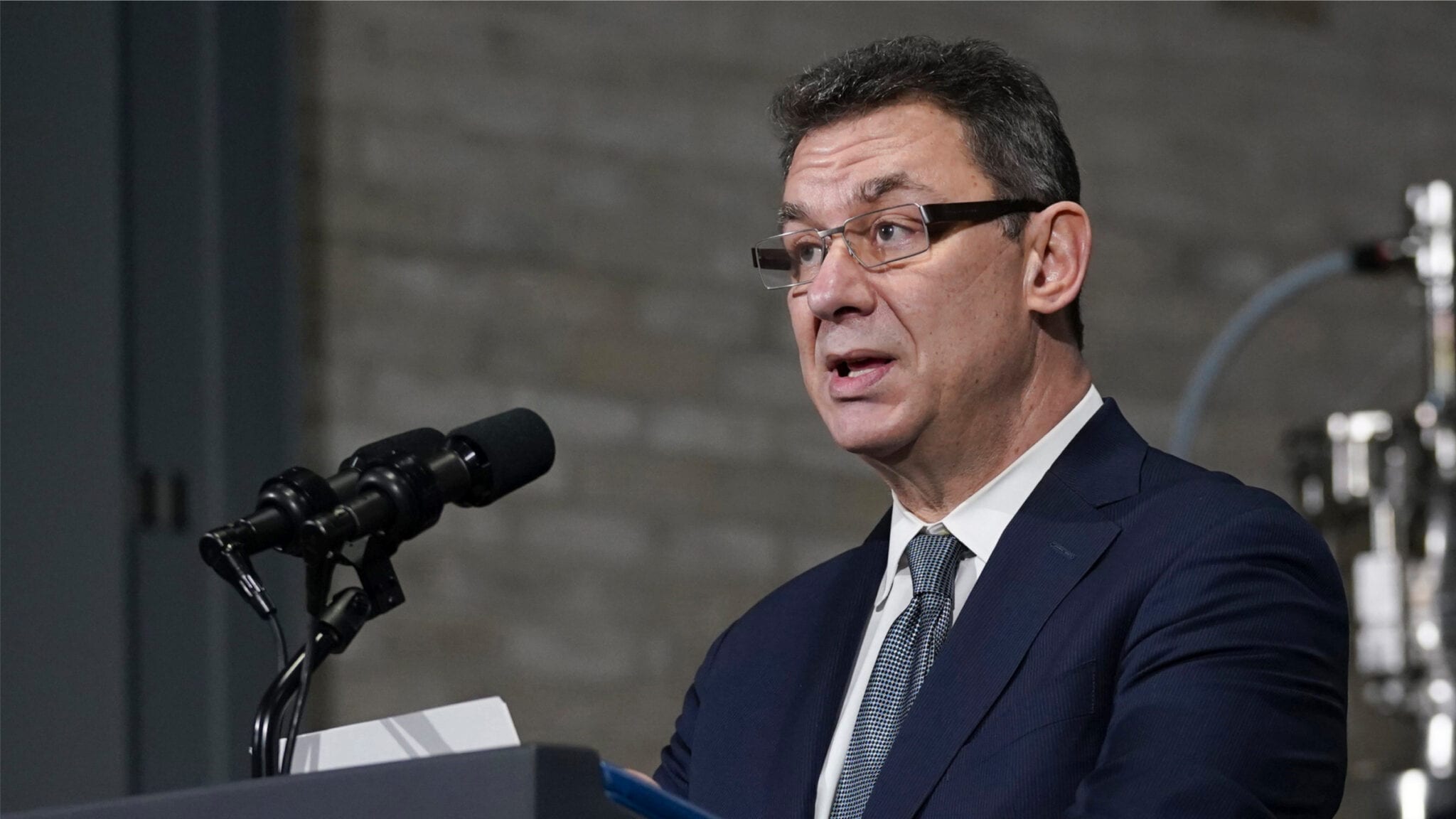 Albert Bourla, Pfizer CEO (Evan Vucci, AP Images)
Covid-19 roundup: Pfiz­er tees up 500M vac­cine dos­es for do­na­tion in ex­pand­ed US pact; Ear­ly remde­sivir helps stave off hos­pi­tal­iza­tions — study
Pfiz­er and BioN­Tech will sell 500 mil­lion dos­es of their Comir­naty Covid-19 vac­cine to the US at cost as part of an ex­pand­ed agree­ment to dri­ve do­na­tions to low- and mid­dle-in­come na­tions, the drug­mak­er said Wednes­day.
The ex­pand­ed pact dou­bles Pfiz­er/BioN­Tech's com­mit­ment to the US ef­fort, which will ship do­na­tions to CO­V­AX, a glob­al clear­ing­house for up to 92 tar­get na­tions, as well as the 55 mem­ber states of the African Union, Pfiz­er said. De­liv­er­ies start­ed in Au­gust and are ex­pect­ed to run through Sep­tem­ber 2022.
Pfiz­er ex­pects to cen­ter pro­duc­tion for this or­der at its sites in Kala­ma­zoo, MI, An­dover, MA, Chester­field, MO, and McPher­son, KS, the drug­mak­er said.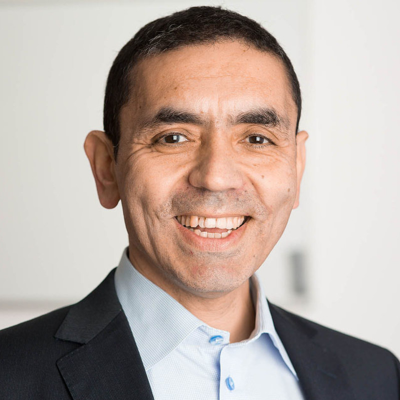 Ugur Sahin
"In the short term, we have pledged to de­liv­er at least one bil­lion dos­es this year and at least one bil­lion dos­es next year to low- and mid­dle-in­come coun­tries," BioN­Tech CEO Ugur Sahin said in a state­ment. "In par­al­lel, we are ex­plor­ing how to build a sus­tain­able mR­NA pro­duc­tion in­fra­struc­ture in low-in­come coun­tries to de­moc­ra­tize ac­cess to vac­cines in the mid- and long-term. This ap­plies to both in­di­vid­ual pro­duc­tion steps and com­plete man­u­fac­tur­ing."
Pfiz­er says it has com­mit­ted 2 bil­lion dos­es of its vac­cine to low- and mid­dle-in­come coun­tries through 2022, much of that com­ing through its US agree­ment. The drug­mak­er, mean­while, has inked di­rect sup­ply agree­ments with in­di­vid­ual coun­try gov­ern­ments and sep­a­rate­ly with CO­V­AX for 40 mil­lion dos­es in 2021.
Gilead's remde­sivir helps pre­vent hos­pi­tal­iza­tions with ear­ly use — study
Remde­sivir has shown mixed re­sults over the course of the pan­dem­ic in hos­pi­tal­ized Covid-19 pa­tients, but Gilead could have a case for the an­tivi­ral's use in the out­pa­tient set­ting, new da­ta show.
A three-day course of remde­sivir cut the risk of Covid-19 hos­pi­tal­iza­tion or all-cause death by 87% com­pared with place­bo (p=0.008) at the 28-day mark in non-hos­pi­tal­ized, high-risk pa­tients, ac­cord­ing to re­sults from a 562-pa­tient Phase III study un­veiled Wednes­day. On a sec­ondary end­point re­duc­ing the risk of med­ical vis­its or all-cause death, remde­sivir beat out place­bo by 81% (p=0.002). There were no deaths re­port­ed in ei­ther arm of the study dur­ing the 28-day pe­ri­od.
It's a big win for remde­sivir, but it's worth con­sid­er­ing one big grain of salt: The study stopped en­rolling pa­tients in April, well be­low its tar­get goal of 1,264, "re­flect­ing the chang­ing epi­demi­ol­o­gy and adop­tion of ad­di­tion­al treat­ment op­tions at the time," Gilead said.
With that point in mind, remde­sivir's po­ten­tial in the out­pa­tient set­ting could be lim­it­ed giv­en the rapid­ly chang­ing stan­dard of care, the rise in vac­ci­na­tion rates and the emer­gence of the Delta vari­ant. But Gilead is still tout­ing the da­ta as a win and a po­ten­tial path for­ward for out­pa­tient EUA.