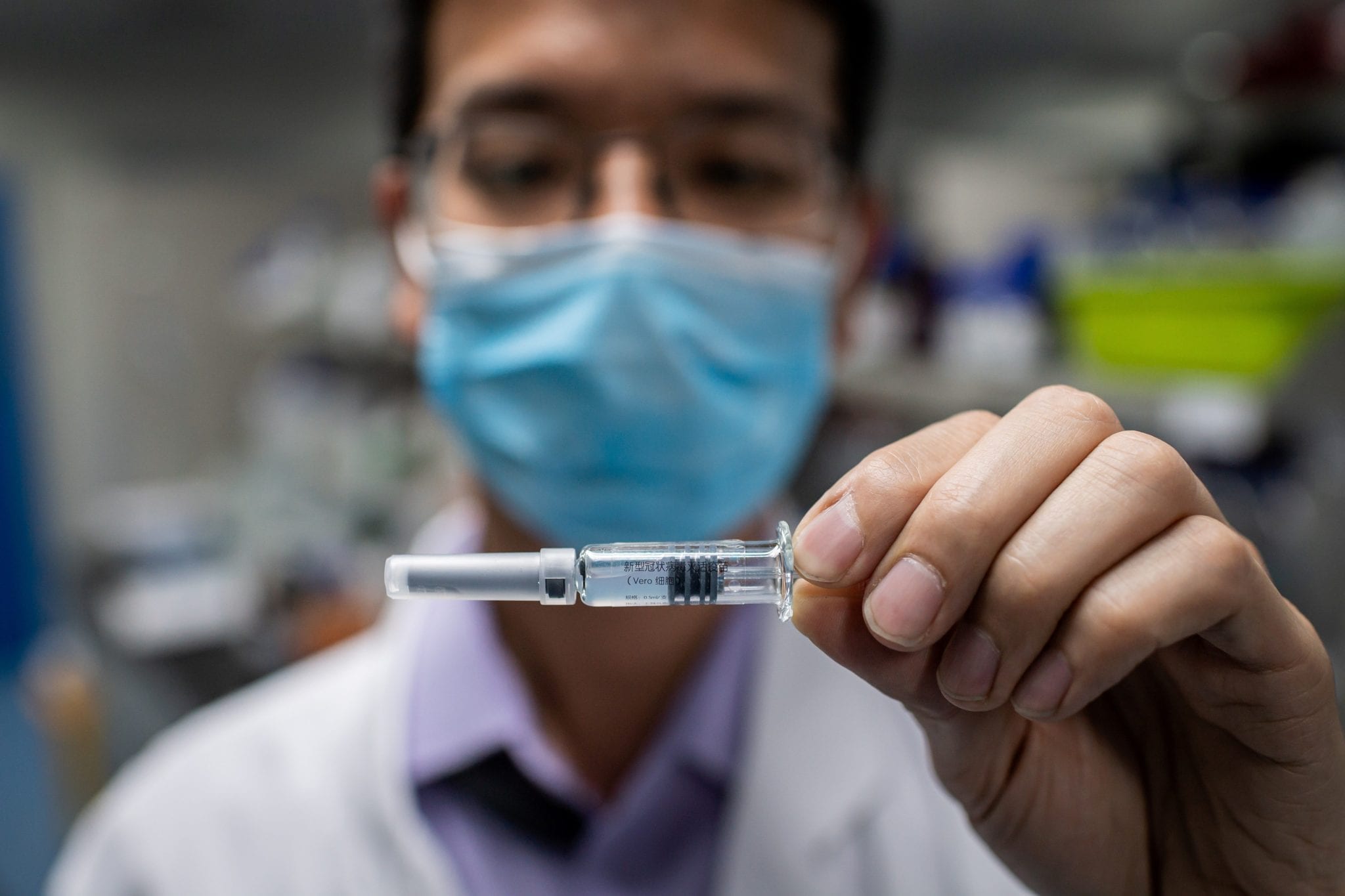 An engineer shows an experimental vaccine for the COVID-19 coronavirus that was tested at the Quality Control Laboratory at the Sinovac Biotech facilities in Beijing (Getty Images)
Covid-19 roundup: Sino­vac pulls back from a promised PhI­II da­ta re­veal, rais­ing ques­tions about ef­fi­ca­cy
Af­ter promis­ing to re­veal the da­ta on a piv­otal tri­al for Sino­vac's Covid-19 vac­cine in Brazil, the au­thor­i­ties in­volved hit the pause but­ton on the re­sults in or­der to give the Chi­nese com­pa­ny more time to an­a­lyze the num­bers.
All they will say at this point is that the vac­cine is more than 50% ef­fec­tive, the min­i­mum lev­el that's been set for an ap­proval. Of­fi­cials at Brazil's Bu­tan­tan In­sti­tute said, though, that Sino­vac wants to run the num­bers out of Turkey and In­done­sia as well.
But with the un­ex­pect­ed de­lay on the da­ta, there's ris­ing con­cern over just how com­pet­i­tive this new jab can be, and just how trans­par­ent Sino­vac will be with the out­come.
Covid task force mem­ber Luiz Car­los Dias told the Wall Street Jour­nal:
I'm wor­ried that per­haps the ef­fi­ca­cy rate is not so high af­ter all.
These da­ta are like­ly to fu­el a fu­ri­ous de­bate in Brazil over which vac­cine the coun­try — and all of Latin Amer­i­ca — should turn to. São Paulo of­fi­cials had planned to use the Sino­vac vac­cine in a cam­paign that would have cov­ered 1 in 5 Brazil­ians, and then start ex­port­ing it through Latin Amer­i­ca. Brazil­ian Pres­i­dent Jair Bol­sonaro, mean­while, has ques­tioned the vac­cine's Chi­nese ori­gins.
The US, mean­while, is push­ing through wide­spread dis­tri­b­u­tion of the 2 mR­NA vac­cines from Pfiz­er/BioN­tech and Mod­er­na, which have demon­strat­ed around 95% ef­fi­ca­cy. But the most af­flu­ent coun­tries have gob­bled up the bulk of the avail­able sup­ply. If less ef­fec­tive vac­cines from Sino­vac and else­where are all that's avail­able in de­vel­op­ing na­tions, it's more and more like­ly we'll see a 2-tier sys­tem de­vel­op, with wide­ly vary­ing re­sults.