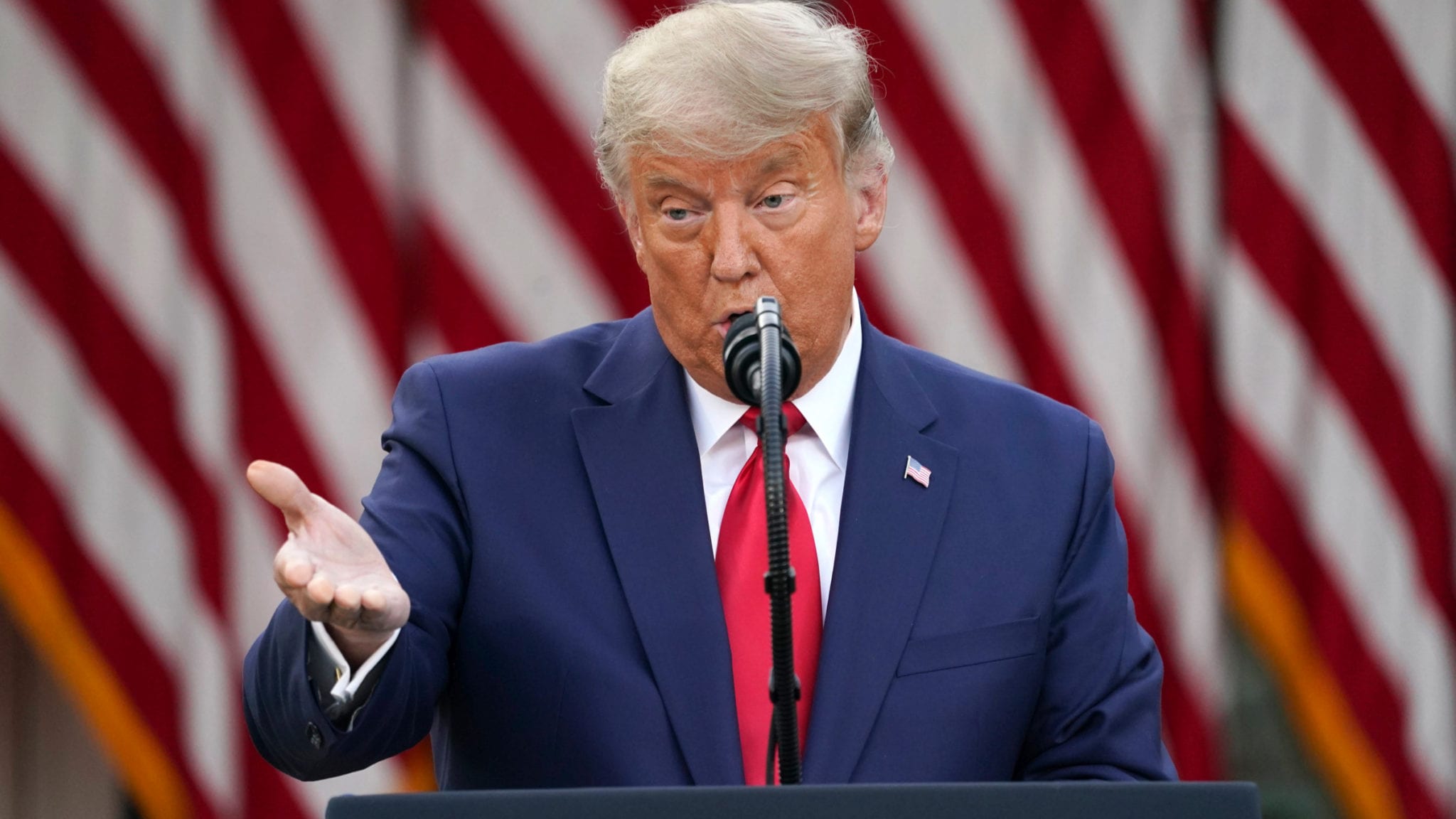 President Trump (Evan Vucci/AP Images)
Covid-19 roundup: Trump ad­min­is­tra­tion plan­ning to speed up shots; EMA to re­view As­traZeneca/Ox­ford vac­cine
Fol­low­ing re­ports from Joe Biden's tran­si­tion team that the Pres­i­dent-elect is plan­ning to re­lease near­ly every avail­able dose of Covid-19 vac­cines when he takes of­fice, the Trump ad­min­is­tra­tion is plan­ning to speed up vac­ci­na­tions be­fore next week's in­au­gu­ra­tion.
New fed­er­al guide­lines planned for Tues­day will rec­om­mend let­ting every­one old­er than 65 get a vac­cine, as well as all adults at high risk for in­fec­tion, ac­cord­ing to re­ports from Ax­ios and the As­so­ci­at­ed Press. The move would get shots in­to arms rather than hold­ing some dos­es back for sec­ond shots of two-dose reg­i­mens.
States would then de­ter­mine who should get the vac­cine based on CDC guide­lines. The vac­ci­na­tion push would al­so ex­pand where peo­ple can get vac­ci­nat­ed to in­clude com­mu­ni­ty health cen­ters and more phar­ma­cies. In Cal­i­for­nia's case, base­ball sta­di­ums and Dis­ney­land will al­so serve as vac­ci­na­tion cen­ters, per a New York Times re­port.
Trump's HHS had been hold­ing back the sec­ond shots de­spite claims from crit­ics that Covid-19 vac­cines were not be­ing dis­trib­uted quick­ly enough. Gov­ern­ment of­fi­cials have dis­trib­uted more than 25 mil­lion dos­es across the coun­try, but on­ly 9 mil­lion Amer­i­cans have re­ceived shots, the CDC said Mon­day.
Biden has made it a pri­or­i­ty of his in­com­ing ad­min­is­tra­tion to try to vac­ci­nate as many peo­ple as pos­si­ble, pledg­ing to get 100 mil­lion shots in­to arms in his first 100 days. It's yet to be seen whether he can ramp up dis­tri­b­u­tion quick­ly enough to meet that goal.
EMA could au­tho­rize As­traZeneca/Ox­ford vac­cine by the end of Jan­u­ary
As­traZeneca and Ox­ford Uni­ver­si­ty, whose Covid-19 vac­cine tri­als ran in­to trou­ble over the sum­mer due to ad­verse events, could see its jabs au­tho­rized in Eu­rope by the end of the month.
The re­view of the vac­cine is slat­ed to pro­ceed un­der an ac­cel­er­at­ed time­line, the EMA said Tues­day, with a pos­si­ble au­tho­riza­tion de­ci­sion com­ing Jan. 29. Though that date is on­ly less than three weeks from now, the agency said it has al­ready looked at some da­ta from the phar­ma as part of its rolling re­view process.
If en­dorsed by the EMA's CHMP and for­mal­ly au­tho­rized by the Eu­ro­pean Com­mis­sion, the As­traZeneca/Ox­ford vac­cine would be­come the third avail­able on the con­ti­nent, af­ter the Pfiz­er/BioN­Tech and Mod­er­na vac­cines.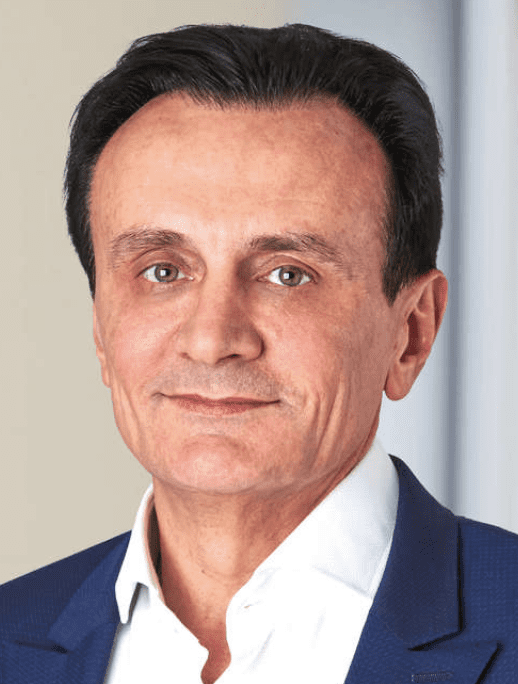 Pas­cal So­ri­ot As­traZeneca
Though the As­traZeneca/Ox­ford vac­cine is cheap­er and eas­i­er to dis­trib­ute, con­cerns arose over its da­ta read­outs that showed it was on­ly 70% ef­fec­tive on av­er­age, com­pared to fig­ures in the mid-90% range by ri­vals. Some re­searchers point­ed out that a sub­pop­u­la­tion who had ac­ci­den­tal­ly re­ceived a half-dose and then a full-dose saw an ef­fec­tive­ness greater than 90%, al­though that end­ed up rais­ing more ques­tions.
But the com­pa­ny re­ceived a vote of con­fi­dence in late De­cem­ber when the vac­cine was au­tho­rized by the UK. CEO Pas­cal So­ri­ot has teased a new ap­proach here, as ex­perts say the vac­cine could be more ef­fec­tive when giv­en three months apart as op­posed to the 28-day sched­ule con­duct­ed dur­ing its tri­als.
Vir and GSK an­ti­body to be ex­am­ined in NHS-backed study
The NHS is back­ing a small tri­al for a new Covid-19 treat­ment in an out­pa­tient set­ting.
Vir and GSK are team­ing up for a Phase Ib/IIa study to eval­u­ate VIR-7832 in pa­tients with mild to mod­er­ate Covid-19 cas­es, the com­pa­nies said Tues­day morn­ing. The pro­gram is a neu­tral­iz­ing an­ti­body with pre­clin­i­cal da­ta sug­gest­ing an abil­i­ty to clear in­fect­ed cells and the po­ten­tial to en­hance virus-spe­cif­ic T-cell func­tion, pro­tect­ing healthy cells from the virus.
The pair hope the lat­ter as­pect could help treat, and pos­si­bly pre­vent, Covid-19 in­fec­tion.
This study will be the first to test the can­di­date in hu­mans. In the Phase Ib por­tion, 24 par­tic­i­pants will be ran­dom­ized 3:1 to re­ceive one dose of the ex­per­i­men­tal drug or place­bo, af­ter which the cho­sen dose will move in­to Phase IIa.
Then, Phase IIa will in­clude three treat­ment arms: 50 pa­tients ran­dom­ized to VIR-7832, 50 pa­tients to a sep­a­rate pro­gram, VIR-7831, and 25 pa­tients to place­bo. The co-pri­ma­ry end­points are safe­ty and vi­ro­log­ic ac­tiv­i­ty of VIR-7832, as mea­sured by a change in SARS-CoV-2 vi­ral load from base­line to day eight.
Tues­day's an­nounce­ment stems from an April col­lab­o­ra­tion agree­ment be­tween Vir and GSK. VIR-7831, the sec­ond pro­gram in­clud­ed in the Phase IIa por­tion, was se­lect­ed by the NIH in De­cem­ber for a study in mod­er­ate­ly ill hos­pi­tal­ized pa­tients.
IRC warns of in­equitable Covid-19 vac­cine dis­tri­b­u­tion
The In­ter­na­tion­al Res­cue Com­mit­tee, a hu­man­i­tar­i­an aid or­ga­ni­za­tion found­ed by Al­bert Ein­stein in the 1930s, is warn­ing that bil­lions of peo­ple around the world may not re­ceive Covid-19 vac­ci­na­tions this year.
Glob­al short­ages of vac­cines, cou­pled with "vac­cine na­tion­al­ism," will re­sult in the ma­jor­i­ty of peo­ple in low-in­come and con­flict-af­fect­ed ar­eas miss­ing out on vac­cines in 2021 or pos­si­bly for many years, the or­ga­ni­za­tion said. The WHO-backed ini­tia­tive CO­V­AX, which aims to get vac­cines to these ar­eas, es­ti­mates that at most 20% of these pop­u­la­tions will get vac­ci­nat­ed by the start of next year.
IRC al­so not­ed con­cerns about the re­quire­ment for many of the au­tho­rized vac­cines to be stored in ex­treme­ly cold tem­per­a­tures.
Mes­fin Tek­lu Tesse­ma, se­nior health di­rec­tor for the In­ter­na­tion­al Res­cue Com­mit­tee, said in a state­ment:
"To en­sure no one is left be­hind, in­vest­ments must be made im­me­di­ate­ly to strength­en health sys­tems. This in­cludes shoring up sup­ply chains, al­lo­cat­ing sus­tain­able and ad­e­quate fi­nanc­ing, and em­pow­er­ing front­line and com­mu­ni­ty health work­ers, who can de­liv­er care di­rect­ly to those in need with­in their lo­cal set­tings. To do this, we urge high-in­come coun­tries to in­crease their in­vest­ments to both the CO­V­AX fa­cil­i­ty and broad­er hu­man­i­tar­i­an as­sis­tance that re­mains every bit as es­sen­tial, es­pe­cial­ly giv­en the sever­i­ty of COVID-19's sec­ondary im­pacts.
For a look at all End­points News coro­n­avirus sto­ries, check out our spe­cial news chan­nel.