Covid-19 roundup: In­ter­im analy­sis sug­gests Russ­ian vac­cine is 91.6% ef­fec­tive; US inks big deal with Aus­tralian com­pa­ny for its at-home coro­n­avirus test
In­ter­im Phase III da­ta sug­gest Rus­sia's ade­n­ovirus vac­cine could be ef­fec­tive enough to ri­val mR­NA jabs from Mod­er­na and Pfiz­er.
The Sput­nik V vac­cine had an ef­fi­ca­cy rate of 91.6% based on the num­ber of Covid-19 cas­es tracked 21 days af­ter the first dose was ad­min­is­tered, ac­cord­ing to re­sults pub­lished in The Lancet. About 20,000 peo­ple par­tic­i­pat­ed in the Phase III tri­al.
While As­traZeneca/Ox­ford and John­son & John­son are al­so tak­ing an ade­n­ovirus ap­proach, they've re­port­ed much low­er ef­fi­ca­cy rates. As­traZeneca said the av­er­age ef­fi­ca­cy across their full study was 70%, while J&J re­cent­ly re­port­ed 66% ef­fi­ca­cy. Mod­er­na and Pfiz­er/BioN­Tech achieved 94.1% and 95% ef­fi­ca­cy rates, re­spec­tive­ly.
Sput­nik V's pro­tec­tion ap­plied to all age groups, in­clud­ing those old­er than 60, the Lancet re­sults said. No se­ri­ous ad­verse events re­lat­ed to the vac­cine were not­ed, though 45 pa­tients in the vac­cine group ex­pe­ri­enced se­ri­ous side ef­fects un­re­lat­ed to the vac­cine, ac­cord­ing to the Gama­leya Na­tion­al Re­search Cen­ter of Epi­demi­ol­o­gy and Mi­cro­bi­ol­o­gy.
The re­searchers be­lieve pro­tec­tive im­mu­ni­ty kicks in around 18 days from the first dose.
Sput­nik V is be­lieved to re­main sta­ble at tem­per­a­tures around -18 de­grees Cel­sius, which may make it eas­i­er to dis­trib­ute than mR­NA vac­cines, which need to be kept at ex­treme­ly cold tem­per­a­tures. Pfiz­er and BioN­Tech's jab must be shipped in -70 de­grees Cel­sius (-94 de­grees Fahren­heit) tem­per­a­tures — cold­er than Antarc­ti­ca — to re­main sta­ble.
Rus­sia reg­is­tered the vac­cine back in Au­gust — and Pres­i­dent Vladimir Putin says his daugh­ter took it — well be­fore Phase III stud­ies were com­plet­ed. The move spurred much back­lash, in­clud­ing from the As­so­ci­a­tion of Clin­ic Tri­als Or­ga­ni­za­tions, which wrote a let­ter urg­ing Russ­ian Health Min­is­ter Mikhail Murashko not to give out an un­proven vac­cine.
Af­ter claim­ing that Sput­nik V was 92% ef­fec­tive back in No­vem­ber, the Russ­ian Di­rect In­vest­ment Fund tapped South Ko­rea-based GL Rapha to pro­duce over 150 mil­lion dos­es an­nu­al­ly. The Na­tion­al Re­search Cen­ter of Epi­demi­ol­o­gy and Mi­cro­bi­ol­o­gy in Moscow said that the analy­sis was based on just 20 Covid-19 cas­es in its Phase III tri­al. In com­par­i­son, Pfiz­er an­a­lyzed 94 cas­es.
Ac­cord­ing to the new in­ter­im re­sults, 62 of 4,902 par­tic­i­pants in the place­bo group had con­tract­ed the virus at day 21, ver­sus 16 of 14,964 par­tic­i­pants in the vac­cine group.
"The de­vel­op­ment of the Sput­nik V vac­cine has been crit­i­cised for un­seem­ly haste, cor­ner cut­ting, and an ab­sence of trans­paren­cy. But the out­come re­port­ed here is clear and the sci­en­tif­ic prin­ci­ple of vac­ci­na­tion is demon­strat­ed, which means an­oth­er vac­cine can now join the fight to re­duce the in­ci­dence of COVID-19," the Lancet study read.
US inks big deal with Aus­tralian com­pa­ny for its at-home coro­n­avirus test
Ex­perts have warned time and time again that ear­ly de­tec­tion of asymp­to­matic Covid-19 cas­es is key to curb­ing the pan­dem­ic. On Mon­day, the US gov­ern­ment inked a $231.8 mil­lion deal to help an Aus­tralian dig­i­tal di­ag­nos­tics com­pa­ny man­u­fac­ture its rapid, at-home coro­n­avirus tests state­side.
El­lume reached an agree­ment with the DOD and HHS to de­liv­er 8.5 mil­lion Covid-19 home tests and es­tab­lish a US-based fa­cil­i­ty from which it could pro­duce up to 19 mil­lion tests per month. The tests got an EUA back on Dec. 15, and were pre­vi­ous­ly be­ing made at an Aus­tralian site, which is on track to pump out 200,000 tests per day this quar­ter. Un­til the US fa­cil­i­ty is ready for ac­tion, El­lume will de­liv­er 100,000 tests per month from Aus­tralia.
"We will ful­fill the or­der for these tests at the same time as we ramp up the out­put across our pro­duc­tion fa­cil­i­ties, cre­at­ing more pos­si­bil­i­ties for re­tail and pri­vate in­sti­tu­tion use in the fu­ture," CEO Sean Par­sons said of the US deal.
El­lume de­vel­oped its tests with the help of a $30 mil­lion grant from the NIH's RADx ini­tia­tive, which was cre­at­ed to speed up the pro­duc­tion of new test­ing ca­pa­bil­i­ties. The agency is call­ing on re­searchers to de­vel­op in­ex­pen­sive, wide­ly ac­ces­si­ble tests to over­come cur­rent test­ing bar­ri­ers.
El­lume's nasal test can be done at home, with self-swab­bing ma­te­ri­als, pro­cess­ing flu­id and a Blue­tooth an­a­lyz­er that sends re­sults to your phone with­in 15 min­utes. The re­sults are al­so sent to lo­cal health au­thor­i­ties through a se­cure cloud con­nec­tion us­ing your zip code.
The tests cost $30 each, but Par­sons told the Wash­ing­ton Post that the price could come down once US man­u­fac­tur­ing kicks in — one rea­son be­ing that the tests would no longer have to be shipped in from Aus­tralia.
"We know there are ef­forts to cre­ate even low­er cost and more in­no­v­a­tive ap­proach­es and we wel­come those," Andy Slavitt, Pres­i­dent Biden's se­nior ad­vis­er for Covid-19 re­sponse, said at a brief­ing, per the Post.
As­traZeneca kept dos­ing er­ror from par­tic­i­pants — re­port
An­oth­er lay­er of con­tro­ver­sy has sur­round­ed As­traZeneca and Ox­ford Uni­ver­si­ty's dos­ing mishap in their late-stage Covid-19 vac­cine tri­al.
Ac­cord­ing to doc­u­ments ob­tained by Reuters, the part­ners kept the mis­take from around 1,500 of the par­tic­i­pants who were giv­en the wrong dose. The phar­ma sent let­ters to par­tic­i­pants in June pre­sent­ing the mix-up as an op­por­tu­ni­ty for Ox­ford to learn how well the vac­cine works at dif­fer­ent dos­es, mak­ing no men­tion that a mis­take was made, Reuters re­port­ed.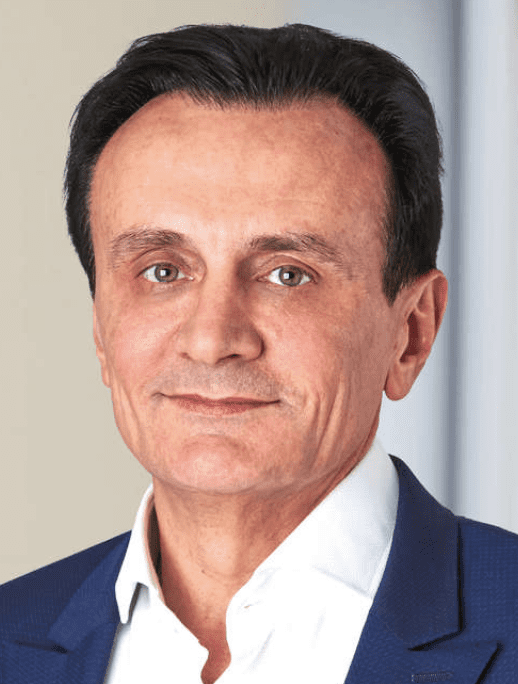 Pas­cal So­ri­ot As­traZeneca
The par­tic­i­pants had been giv­en a half dose fol­lowed by a whole dose, as op­posed to two full dos­es. As­traZeneca re­port­ed bet­ter re­sults for this co­hort — up to 90% ef­fi­ca­cy ver­sus an av­er­age ef­fi­ca­cy of 70% across the full study. But it was lat­er learned that the half-dose co­hort had an age cap of 55 years old.
While the vac­cine has been au­tho­rized in a num­ber of coun­tries in­clud­ing the UK and EU, Ger­many rec­om­mend­ed the vac­cine should on­ly be giv­en to those un­der 65 years old, ac­cord­ing to Reuters. And the EU low­ered its re­port­ed ef­fi­ca­cy rate to 60%.
As­traZeneca CEO Pas­cal So­ri­ot promised back in No­vem­ber to put an end to the ques­tions around its in­ter­im Phase III vac­cine da­ta by con­duct­ing a new in­ter­na­tion­al study. In mid-De­cem­ber, the com­pa­ny be­gan pur­su­ing a sur­pris­ing ap­proach: com­bin­ing their vac­cine with the Russ­ian-backed Sput­nik V vac­cine.
For a look at all End­points News coro­n­avirus sto­ries, check out our spe­cial news chan­nel.