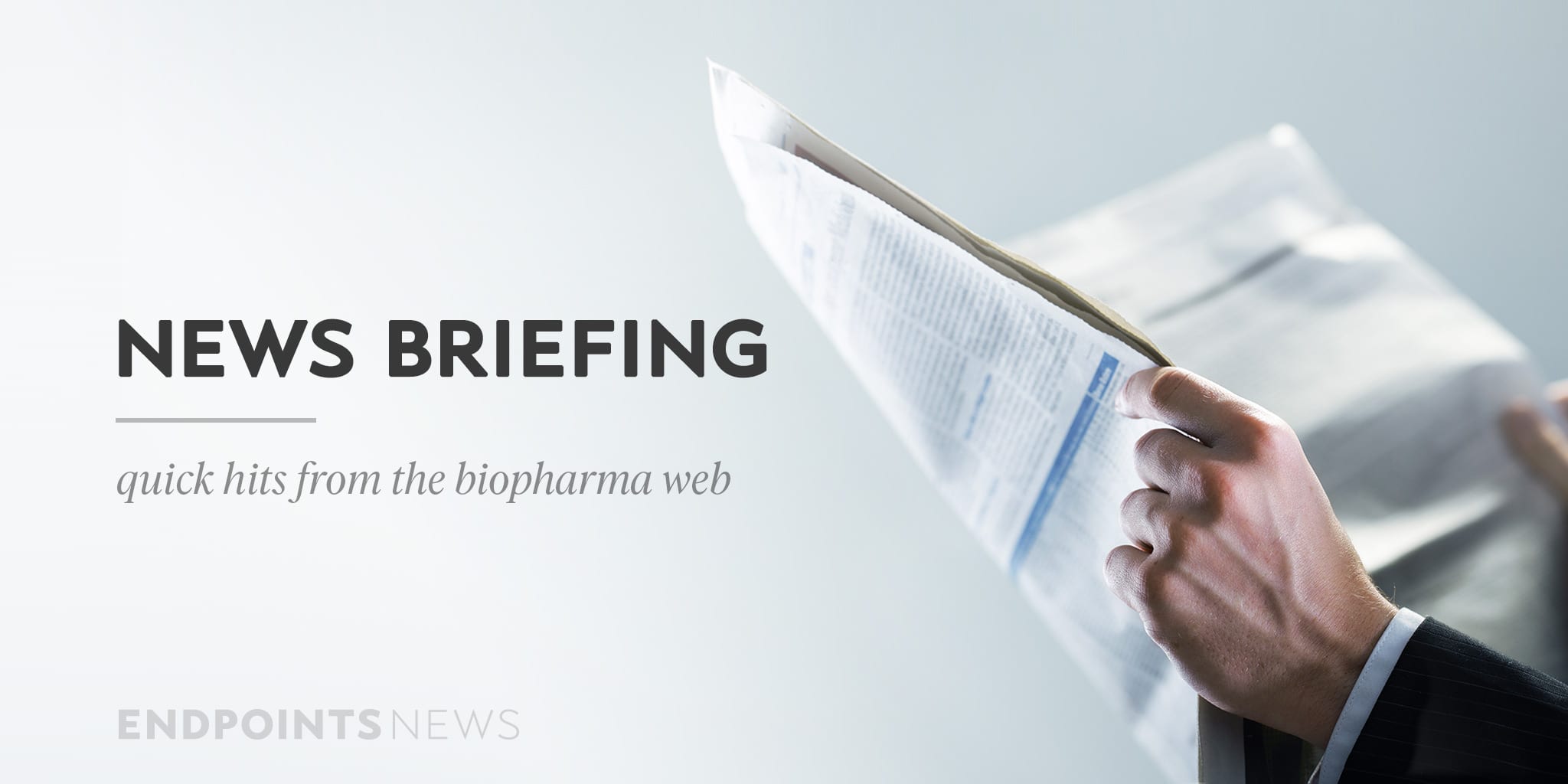 CRISPR hires William Blair an­a­lyst as new fi­nance chief; Tiny EU biotech rais­es $20M+
Less than 18 months af­ter hir­ing Bren­dan Smith as CFO, CRISPR Ther­a­peu­tics is bring­ing in an­oth­er ex­ec to take his place.
The Swiss-Amer­i­can gene edit­ing biotech put out word Mon­day that it is hir­ing Ra­ju Prasad as the com­pa­ny's newest fi­nance chief, ef­fec­tive Tues­day. Prasad joins from in­vest­ment bank William Blair, where he was a se­nior re­search an­a­lyst cov­er­ing gene edit­ing and gene and cell ther­a­py.
The now-for­mer CFO, Smith, is leav­ing CRISPR "to pur­sue ex­ter­nal op­por­tu­ni­ties," the biotech wrote in a state­ment. Smith, a Pfiz­er vet, joined CRISPR back in Oc­to­ber 2021 af­ter briefly serv­ing as CFO at Trans­late Bio be­fore Sanofi's $3.2 bil­lion buy­out.
CRISPR CEO Samarth Kulka­rni said in a state­ment that he's ex­cit­ed to wel­come Prasad, adding that the new ex­ec's knowl­edge of the space and ex­pe­ri­ence with the fi­nan­cial mar­kets would be "an in­valu­able ad­di­tion to our Com­pa­ny."
Prasad was writ­ing an­a­lyst notes on CRISPR as re­cent­ly as Feb. 22, dis­cussing the com­pa­ny's lat­est earn­ings up­dates.
Tiny neu­ropa­thy drug de­vel­op­er nets over $20 mil­lion via Se­ries B
A small biotech look­ing to de­vel­op a treat­ment for chemother­a­py-in­duced pe­riph­er­al neu­ropa­thy (CIPN) now has more funds to work with.
Al­go­Tx an­nounced a Se­ries B worth €20 mil­lion, or $21.4 mil­lion, bright and ear­ly Tues­day morn­ing to move for­ward in de­vel­op­ing ATX01. The round, led by Re­lyens In­no­va­tion San­té / Turenne Cap­i­tal along­side sev­er­al oth­er in­vestors, al­so in­clud­ed an ad­di­tion­al 1 mil­lion eu­ros in non-di­lu­tive fi­nanc­ing.
The funds will be used to ad­vance ATX01 in clin­i­cal de­vel­op­ment, test­ing the can­di­date's ef­fi­ca­cy in a Phase II study to re­duce pain in pa­tients with CIPN, per a com­pa­ny state­ment. The pro­gram cur­rent­ly has FDA's fast track des­ig­na­tion.
Al­go­Tx CEO and founder Stéphane Thi­roloix said in a state­ment the com­pa­ny is look­ing for­ward to start­ing en­roll­ment of pa­tients "any day now."