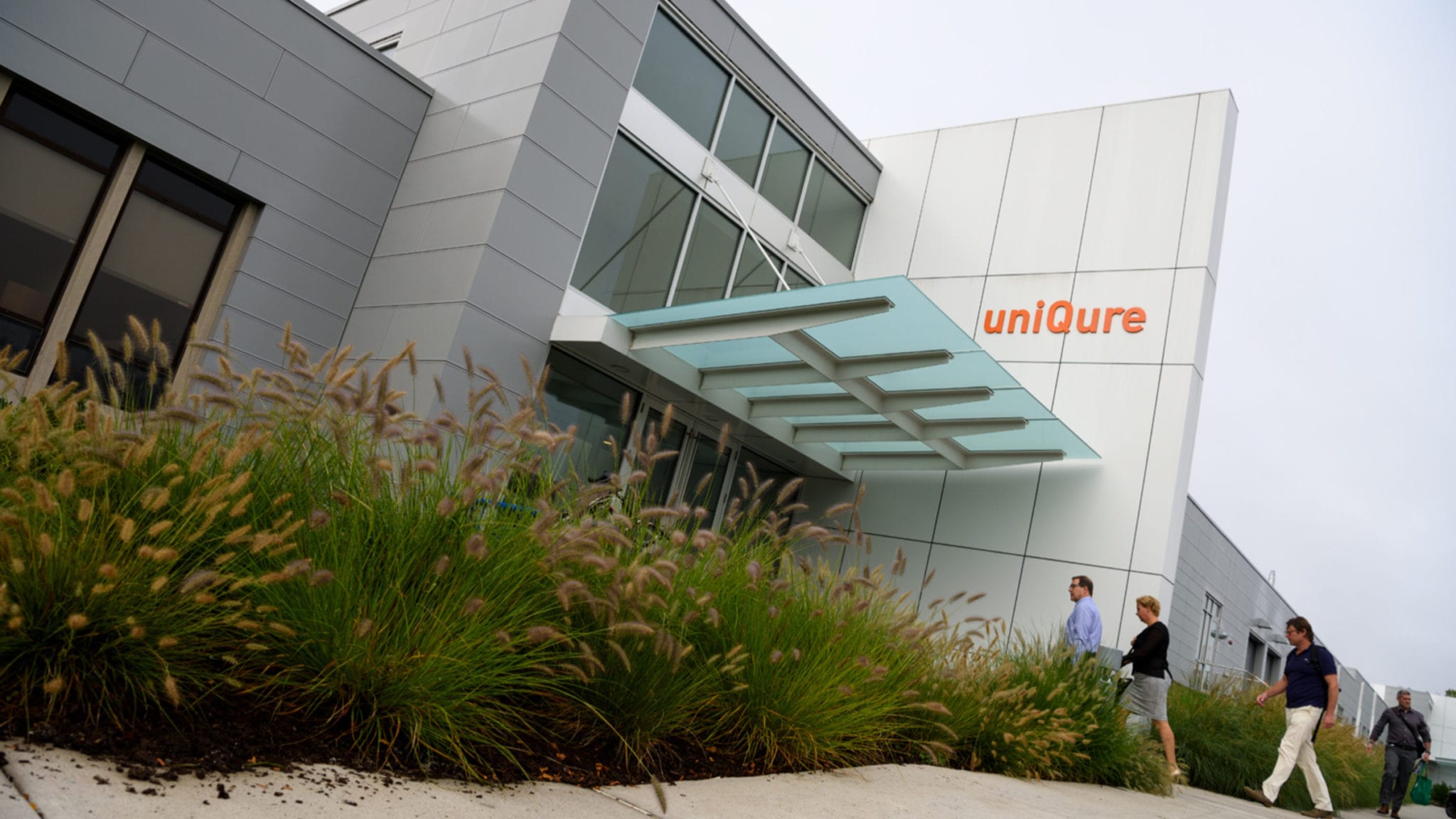 Cue the M&A chat­ter: UniQure is scout­ing for a buy­out deal as gene ther­a­py field siz­zles — re­port
All the en­thu­si­asm that's been whipped up in the gene ther­a­py field this past year has helped stoke the ru­mor mill about all sorts of pos­si­bil­i­ties for uniQure $QURE, which has seen a quick run-up on its share price. And now the biotech's back­ers are get­ting a big boost from Bloomberg to keep the run go­ing.
There's no deal to re­port, but sources are telling the busi­ness news ser­vice that uniQure has brought in ad­vis­ers to see what might be done — in­clud­ing a sale — with the phar­ma gi­ants now prowl­ing the clin­i­cal play­ers for part­ners and ac­qui­si­tions.
Cue more ex­cit­ed chat­ter on Twit­ter about the pos­si­bil­i­ties.
The sto­ry comes in the wake of No­var­tis' $8.7 bil­lion ac­qui­si­tion of AveX­is, which de­liv­ered the new­ly ap­proved gene ther­a­py Zol­gens­ma, now the high­est priced ther­a­py on the plan­et (for a one-time use). Blue­bird may have raised more ques­tions than they an­swered with its new­ly an­nounced $1.8 mil­lion stick­er on their first gene ther­a­py ap­proval, but they've kept things in­ter­est­ing. And Roche may be strug­gling, but it's in­tent on clos­ing its $4.3 bil­lion Spark buy­out to add gene ther­a­py to the port­fo­lio.
UniQure start­ed the year with a share price of $28.53. Now, close to 6 months lat­er, it will open in the morn­ing at $72.55, with a $2.74 bil­lion mar­ket cap that would make it an easy bolt-on for any big play­er look­ing to ei­ther get in­to the game or ex­pand the team.
That said, these source-dri­ven moves to "ex­plore op­tions" quite of­ten end nowhere. UniQure has been around for 21 years and is wide­ly fol­lowed these days for its late-stage he­mo­phil­ia B gene ther­a­py pro­gram. They don't need to plant a 'for sale' sign in the yard to make it known they're avail­able.
Just how hot is gene ther­a­py in the deal world these days? We'll take an in-depth look at the num­bers for you ear­ly Mon­day.