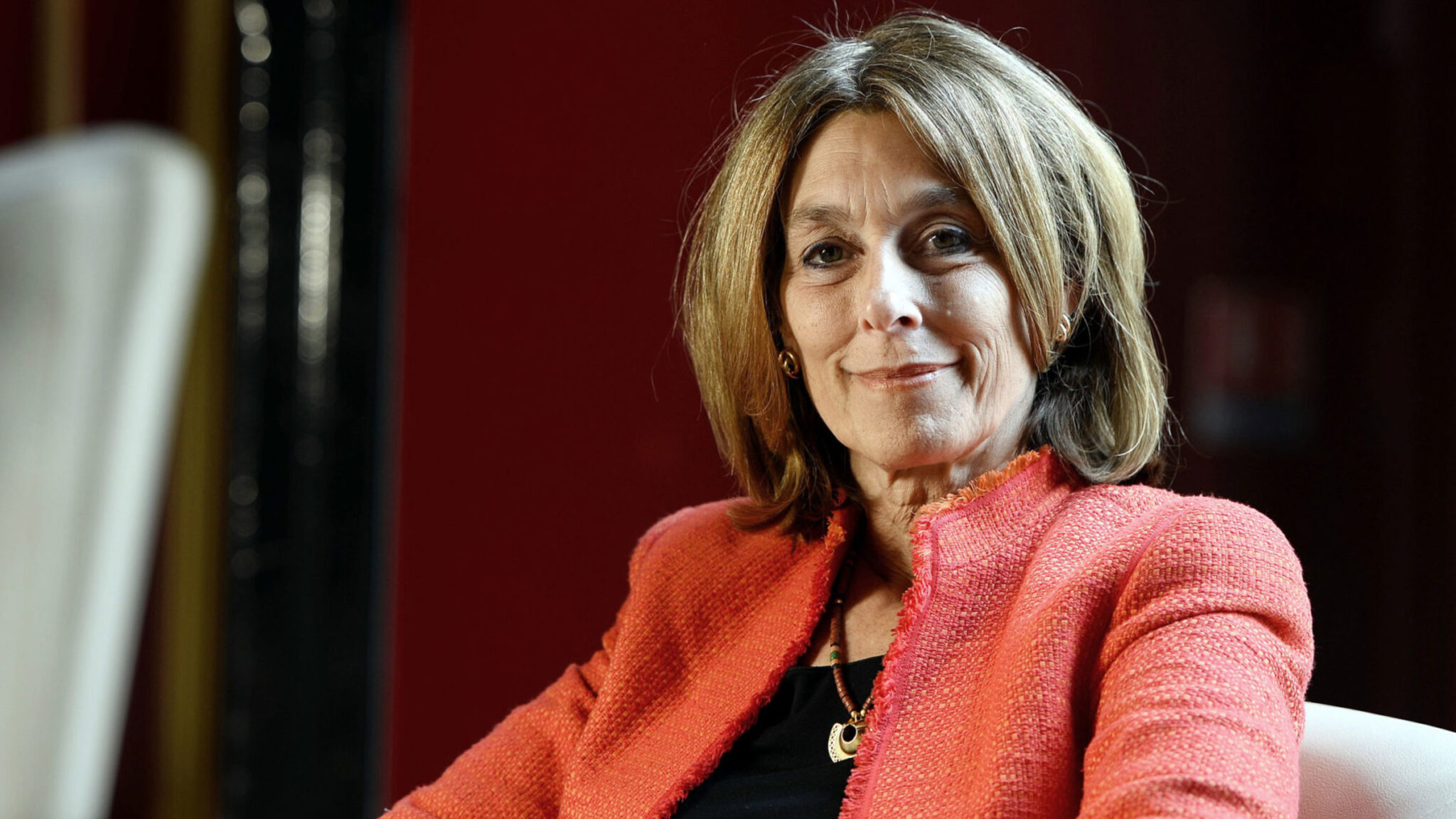 Laurie Glimcher, Dana-Farber president and CEO (Franck Fife/AFP via Getty Images)
Dana-Far­ber CEO Lau­rie Glim­ch­er re­signs from GSK board — is she the next NIH di­rec­tor nom­i­nee?
GSK an­nounced this morn­ing in a Lon­don Stock Ex­change fil­ing that Lau­rie Glim­ch­er, pres­i­dent and CEO of the Dana-Far­ber Can­cer In­sti­tute, has ad­vised the com­pa­ny of her in­ten­tion to re­tire from its board of di­rec­tors on Oct. 13.
The com­pa­ny did not dis­close why Glim­ch­er has de­cid­ed to move on now af­ter more than five years as a non-ex­ec­u­tive di­rec­tor, but Glim­ch­er's ap­point­ment her­ald­ed a much big­ger in­ter­est in on­col­o­gy at GSK, and she's mov­ing on now as GSK's R&D chief Hal Bar­ron al­so hits the ex­it.
A pi­o­neer­ing sci­en­tist and a cham­pi­on for ad­vanc­ing women to se­nior po­si­tions in the bio­med­ical world, Glim­ch­er took on the role at GSK af­ter de­part­ing from her role on the board of Bris­tol My­ers Squibb for two decades, where her im­muno-on­col­o­gy ex­per­tise proved valu­able.
So what's next for Glim­ch­er? Dana-Far­ber told End­points in an emailed state­ment that she will con­tin­ue her lead­er­ship of Dana-Far­ber Can­cer In­sti­tute.
"I'm very proud of my ser­vice on the GSK Board as an ad­vo­cate for pa­tients with can­cer and ad­vanced can­cer re­search," said Glim­ch­er. "I re­main fo­cused on re­duc­ing the bur­den of can­cer here and around the world. This means en­sur­ing ex­pert, com­pas­sion­ate, and eq­ui­table care for all pa­tients and ad­vanc­ing new treat­ments and cures."
She said she will al­so con­tin­ue serv­ing on the board of di­rec­tors for Ana­log De­vices, a Wilm­ing­ton-based high per­for­mance de­vice mak­er, which she would al­so like­ly have to drop if NIH comes call­ing.
Her name has been float­ed in in­ner NIH and FDA cir­cles to lead both those agen­cies. While she pre­vi­ous­ly told End­points News she was not a can­di­date to be the next com­mis­sion­er of the FDA (pri­or to Rob Califf's con­fir­ma­tion), she's been an ad­vo­cate for boost­ing NIH re­sources over the years.
In her post­doc days, she did a three-year stint at Bill Paul's lab­o­ra­to­ry at NIH, where Paul was the leader of the NIH im­munol­o­gy com­mu­ni­ty. She al­so penned an op-ed a few years ago about how the NIH is in dan­ger of los­ing its edge in bio­med­ical in­no­va­tion.
In­vest­ing in re­search at the @NIH pro­vides the foun­da­tion for im­por­tant dis­cov­er­ies in can­cer re­search and treat­ment, and has the pow­er to save lives. https://t.co/swJOszq­LYn

— Lau­rie Glim­ch­er MD (@LGlim­cher­MD) No­vem­ber 22, 2021
Her re­search and ex­ec­u­tive ex­pe­ri­ence would make her a top choice for the NIH, es­pe­cial­ly as for­mer NIH di­rec­tor Fran­cis Collins re­tired but then had to re­turn to help out when Pres­i­dent Biden's sci­en­tif­ic lead­er­ship was in flux af­ter the White House's top sci­en­tist Er­ic Lan­der re­signed af­ter de­mean­ing women in his of­fice.
While some might say that Biden's sci­en­tif­ic lead­er­ship is still in flux, the re­cent ad­di­tions of Califf at FDA, Ashish Jha as the White House coro­n­avirus re­sponse co­or­di­na­tor, and the ex­pect­ed nom­i­na­tion of Mon­i­ca Bertag­nol­li, an em­i­nent sur­gi­cal on­col­o­gist and physi­cian-sci­en­tist at the Na­tion­al Can­cer In­sti­tute, could pave the way for a new gov­ern­ment role for Glim­ch­er.
Ed­i­tor's note: Ar­ti­cle up­dat­ed with com­ment from Glim­ch­er and Dana-Far­ber.