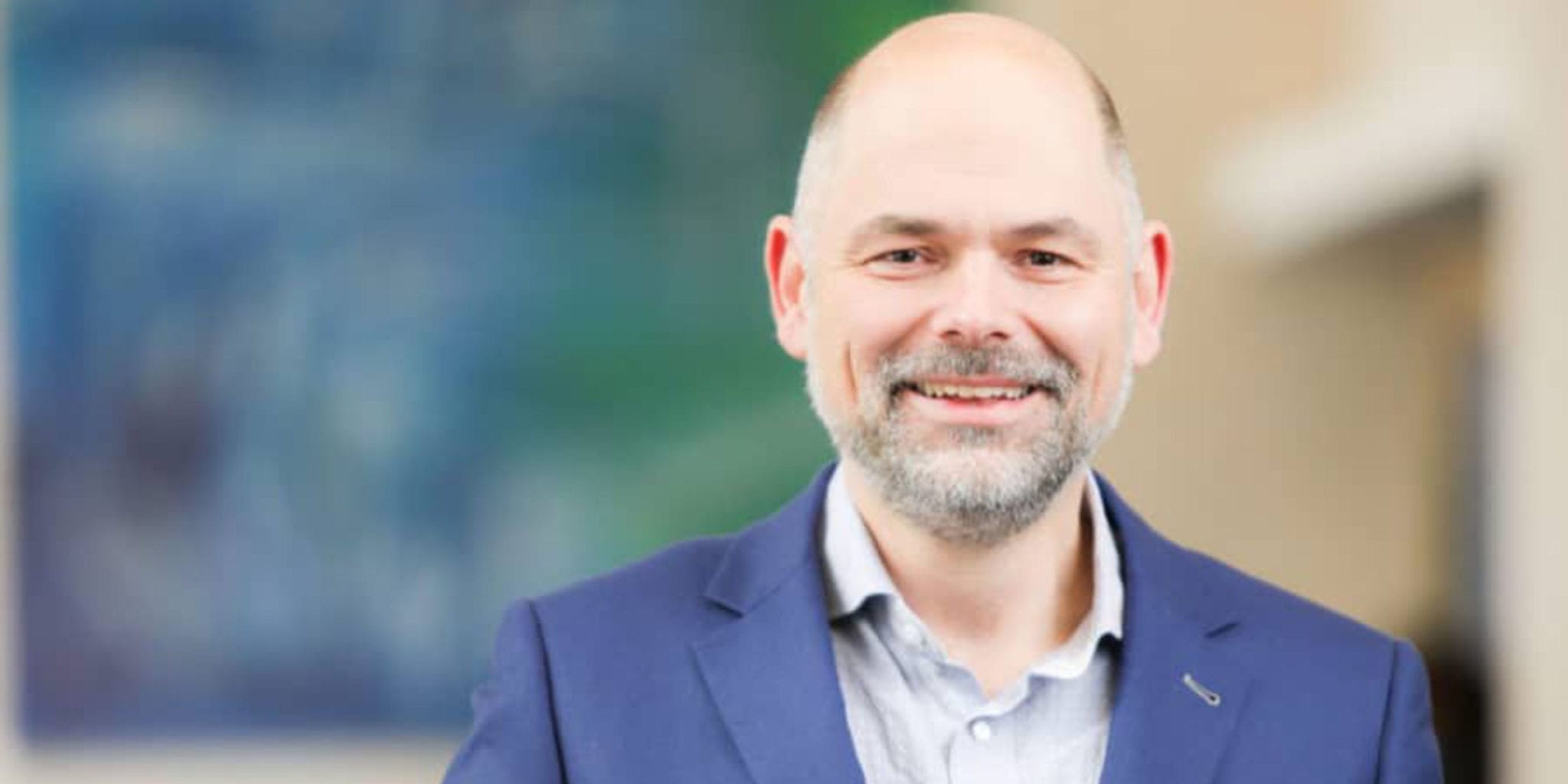 David de Graaf has a new gig, a new idea and a new start­up — hunt­ing some new mon­ey
David de Graaf has a new gig at the helm of a tiny biotech start­up. And he has some big plans to pur­sue an un­usu­al path­way in drug de­vel­op­ment.
You may re­mem­ber that de Graaf had been CEO at Syn­tim­mune, leav­ing the com­pa­ny short­ly be­fore Alex­ion swooped in and bought the rare-dis­ease biotech for $1.2 bil­lion. Last fall, he stepped up to take charge of a small com­pa­ny in the Nether­lands.
In short or­der, he changed the name to Comet and set up a new HQ in Cam­bridge, MA — 3 of the 5-mem­ber start­up team are still in the Nether­lands — and now the ex-Ap­ple Tree part­ner has hit the cir­cuit look­ing to raise a launch round for his new en­deav­or, with plans to boost the staff to about 20 peo­ple.
In an in­ter­view, de Graaf ex­plained that Comet will be fo­cused en­tire­ly on coen­zyme A and its role in me­tab­o­lism. Dis­cov­ered 70 years ago, every cell re­quires coen­zyme A to break down fats and sug­ars to cre­ate en­er­gy. And de­fects in the path­way are linked to a pletho­ra of dis­eases, with ap­pli­ca­tions in neu­rol­o­gy, meta­bol­ic dis­eases and can­cer.
For ex­am­ple, if you make a species of CoA and build it up in cells in spe­cif­ic ar­eas of the body, you could have an im­pact on dis­eases like Parkin­son's and Alzheimer's — but let's al­so em­pha­size that these are 2 of the tough­est tar­gets in bio­phar­ma, and Comet is still very much a pre­clin­i­cal com­pa­ny. The big idea is that the right pro­drug can be used to spur pro­duc­tion of a ther­a­py in­side the body.
Work­ing with seed cash from Sofinno­va Part­ners out of Paris and INKEF in Am­s­ter­dam, they've been look­ing at how this tech­nol­o­gy could be used to re­store the process re­quired to make amino acids. And they're par­tic­u­lar­ly in­ter­est­ed in or­gan­ic acidemias as an ini­tial fo­cus for R&D.
"This is the evo­lu­tion of an idea," de Graaf tells me, "mak­ing a mol­e­cule that in­creas­es lev­els of coen­zyme A."
If all goes ac­cord­ing to plan, de Graaf ex­pects to com­plete his A round in the near fu­ture and get in­to the clin­ic in 2 years.
The com­pa­ny, though, isn't en­tire­ly alone in the CoA field. Neil Ku­mar set up CoA Ther­a­peu­tics un­der his Bridge­Bio um­brel­la, with a fo­cus on ge­net­ic dis­or­ders, start­ing with PKAN.
---
Im­age: David de Graaf. PART­NERS IN­NO­VA­TION FUND