Dear Pres­i­dent Trump: Don't de­stroy the FDA we know and re­spect
Biotech Voices is a collection of exclusive opinion editorials from some of the leading voices in biopharma on the biggest industry questions today. Think you have a voice that should be heard? Reach out to Amber Tong.
On Tues­day, a group of Big Phar­ma ex­ecs from Mer­ck, J&J, Am­gen, Eli Lil­ly and Cel­gene gath­ered to pay court to Pres­i­dent Don­ald Trump at the White House. Trump didn't dis­ap­point ei­ther his ad­mir­ers or his crit­ics, launch­ing in­to a full throat­ed ha­rangue on high drug prices while vow­ing to the col­lec­tion of CEOs that he was about to erase a large num­ber of the reg­u­la­tions on drug de­vel­op­ment to speed the ar­rival of a new gen­er­a­tion of drugs at a low­er cost.
He promised a rev­o­lu­tion at the FDA.
"We're go­ing to be cut­ting reg­u­la­tions at a lev­el peo­ple have nev­er seen be­fore," Trump said. Peo­ple can still be pro­tect­ed, he said, "but in­stead of 9,000 pages it can be 100 pages. And you don't have to dou­ble up and quadru­ple up. We have com­pa­nies that have more peo­ple work­ing on reg­u­la­tions than they have work­ing at the com­pa­ny."
The CEOs in at­ten­dance nod­ded in com­pli­ance, voic­ing their sup­port for the move — while like­ly be­ing par­tic­u­lar­ly keen on tax re­form that would boost prof­its and al­low them to repa­tri­ate bil­lions in cash.
But his com­ments didn't play so well with biotech ex­ecs. I asked for some feed­back from drug de­vel­op­ers I know, and the re­sponse was an un­equiv­o­cal 'no thanks.'
From their per­spec­tive, the FDA has al­ready made ma­jor changes that al­low for faster drug de­vel­op­ment. If Trump is talk­ing about shred­ding agency stan­dards and green-light­ing fast-and-dirty ap­provals for drugs with no clear proof of ef­fi­ca­cy and safe­ty, he's threat­en­ing every de­vel­op­er with in­tegri­ty.
In Trump's brave new world, pay­ers will be prompt­ed to throw up even high­er walls against new drugs with scant da­ta back­ing them up.
But here's what they had to say, in their own words.
---
Michael Gilman, se­r­i­al biotech en­tre­pre­neur:
I will try not to de­volve to a full-on rant here, but in my view it's nuts to as­cribe a ma­te­r­i­al por­tion of the time and cost of drug de­vel­op­ment to FDA "reg­u­la­tions." Yes, there are plen­ty of those, but they are large­ly in the ser­vice of pro­tect­ing the safe­ty of pa­tients and clin­i­cal tri­al sub­jects. What makes drug de­vel­op­ment long and ex­pen­sive is the need to prove, be­yond sta­tis­ti­cal doubt, that your damn drug works. That's not on the FDA — that's on the un­der­ly­ing bi­ol­o­gy of the dis­eases we're try­ing to crack. Low­er­ing the bar for proof is invit­ing both cat­a­stro­phe for pa­tients and even more wast­ed mon­ey in a sys­tem that is forced to pay for drugs that don't work — and may even in­flict harm.
Crazy shit every­where you turn.
---
John Maraganore, CEO Al­ny­lam: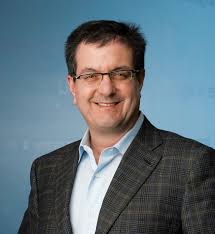 We need to main­tain stan­dards for both safe­ty AND ef­fi­ca­cy, and work with the FDA to iden­ti­fy nov­el path­ways and clin­i­cal tri­al de­signs that can speed in­no­v­a­tive med­i­cines to pa­tients. We've been do­ing this with FDA over the last decade with FDA­SIA, 21st Cen­tu­ry Cures, and PDU­FA VI. This will con­tin­ue in the fu­ture as we learn how to in­te­grate the pa­tient voice, re­al world ev­i­dence, and "big da­ta" in­to the drug de­vel­op­ment process. But the bot­tom line is that pa­tients and physi­cians need to know that the med­i­cines they take are safe AND ef­fec­tive. And these days, pay­ers al­so need to have ev­i­dence for a drug's ef­fi­ca­cy and val­ue for re­im­burse­ment.
---
Steve Holtz­man, CEO, Deci­bel: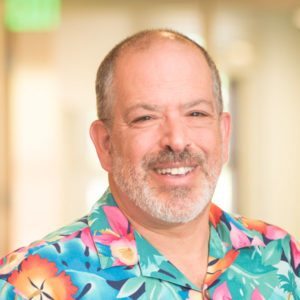 Most (at least the good ones) biotech ex­ec­u­tives val­ue a strong, sci­ence-based FDA; hence, I don't think you will see any sup­port for cuts in FDA reg­u­la­tion. Most of the CEO's I know were pret­ty ap­palled by the Sarep­ta ap­proval as, giv­en the da­ta, it seemed to be ap­proval of a very ex­pen­sive, safe place­bo that rais­es pa­tients' hope in­ap­pro­pri­ate­ly. Is there some red tape to­day? Sure. Is it out­weighed by the vi­tal func­tion played by the Agency to safe­guard the health and well-be­ing of the pop­u­lace? You bet.
Cut­ting FDA staffing dras­ti­cal­ly would be prob­lem­at­ic as it will slow down the (thor­ough) re­view of po­ten­tial­ly im­por­tant new med­i­cines. I stress the word "thor­ough" in the fore­go­ing sen­tence. If the Ad­min­is­tra­tion cuts staffing, and then turns up the pres­sure to ap­prove drugs more quick­ly, that will be tan­ta­mount to a com­pro­mise of the sci­en­tif­ic na­ture of the reg­u­la­tion. It will drift to­ward the stat­ed goal of some in the Ad­min­is­tra­tion to lim­it­ing re­views to mat­ters of safe­ty while leav­ing to the mar­ket the eval­u­a­tion of ef­fi­ca­cy. Again, most biotech ex­ecs do not fa­vor this ap­proach (see Sarep­ta, above). Al­so, Right to Try, is not sup­port­ed by the in­dus­try. It pos­es a threat to con­duct­ing well con­trolled reg­is­tra­tional tri­als.
---
Bassil Dahiy­at, CEO of Xen­cor: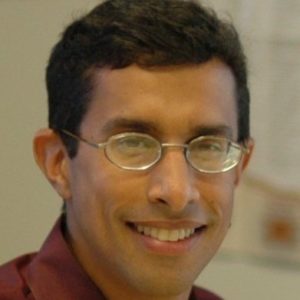 Steve said it beau­ti­ful­ly and I agree com­plete­ly. I'd ar­gue that a strong, sci­ence-based FDA helped cre­ate the biotech­nol­o­gy in­dus­try by cre­at­ing a way for doc­tors, and fi­nan­cial mar­kets, to know if a med­i­cine ac­tu­al­ly worked (ef­fi­ca­cy too!) and was worth try­ing or in­vest­ing in. And now for pay­ers to know if it is worth pay­ing for. In­di­vid­ual doc­tors and pa­tients will have no way of de­duc­ing from the mi­cro­cosm of their own ex­pe­ri­ence how a new drug im­pacts a dis­ease; very very few sit­u­a­tions are as eas­i­ly in­ter­pret­ed as "you take an an­tibi­ot­ic and your ear in­fec­tion goes away in a cou­ple days." And we don't want to mar­ket things that don't work.
The FDA seems very en­gaged with all of the new ini­tia­tives that are be­ing tried to­day. Want to help biotech in­no­va­tion, small com­pa­nies and cre­ate more new med­i­cines by re­duc­ing reg­u­la­to­ry bur­dens? Fund the agency more, hire more re­view­ers and let the FDA pay high­ly skilled sci­ence and med­ical re­view­ers com­pet­i­tive­ly to the mar­kets for their la­bor.
---
Je­re­my Levin, CEO, Ovid: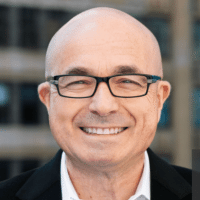 I would on­ly add:
First­ly, that over the last sev­er­al years there has been mas­sive changes in the per­for­mance of the FDA and the re­la­tion­ship with them has dra­mat­i­cal­ly im­proved. They are the part­ners to our in­dus­try and be­have as such to in­sure the safe­ty AND the ef­fi­ca­cy of de­vices and med­i­cines. In part the rea­son why Amer­i­ca has lead­er­ship in de­vel­op­ing med­i­cines is not just that we have great sci­en­tists, clin­i­cians, fi­nanc­ing and an in­fra­struc­ture to sup­port and en­cour­age in­no­va­tion, it is al­so be­cause we have the best reg­u­la­to­ry process in the world. Work­ing with it we will move in­creas­ing­ly to es­tab­lish how to lay the foun­da­tion for what val­ue a drug brings.
Sec­ond­ly, with­out rig­or­ous sci­en­tif­ic and med­ical proof to es­tab­lish that a drug is both Safe and Ef­fec­tive, we risk tak­ing a step back in­to a time when peo­ple sold col­ored wa­ter for can­cer treat­ments and pa­tients be­came the un­wit­ting tools of un­scrupu­lous mar­ke­teers. Pro­pos­als that walk us back to that time, are counter to in­no­va­tion and lead­er­ship in the world of med­i­cine. They are not just bad for sci­ence and clin­i­cal med­i­cine and dan­ger­ous to pa­tients, they risk be­ing un­eth­i­cal and bad for busi­ness and the in­dus­try.
---
Ron Co­hen, CEO of Acor­da:
I would add on­ly that there as in­deed been im­mense progress in FDA ef­fi­cien­cy and ap­provals of new med­i­cines over the past 5 years, and we ex­pect fur­ther progress to be made based on such leg­is­la­tion as the bi­par­ti­san 21st Cen­tu­ry Cures Act. There is al­so a clear move now to­ward re­im­burse­ment for med­i­cines based on out­comes and the val­ue that these out­comes rep­re­sent, which the in­dus­try sup­ports and would like to see fur­ther en­abled by ju­di­cious re­lax­ing of cer­tain reg­u­la­tions that in­hib­it such agree­ments be­tween bio­phar­ma and pay­ers. In ad­di­tion to the is­sues raised by the oth­ers on this thread, low­er­ing the stan­dards for de­ter­min­ing safe­ty and ef­fi­ca­cy will lead to enor­mous chal­lenges in get­ting drugs re­im­bursed, as pay­ers will have less da­ta on which to base de­ter­mi­na­tions of out­comes and val­ue. Pa­tients there­fore will be at risk of hav­ing less ac­cess to need­ed med­i­cines.
---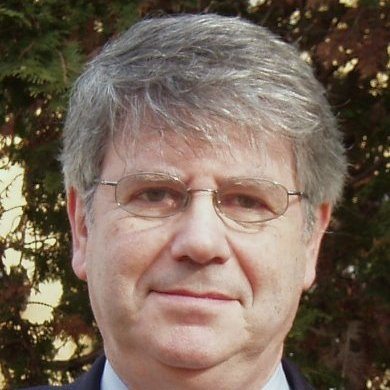 Bernard Munos
Bernard Munos, Founder of In­no­Think Cen­ter for Re­search in Bio­med­ical In­no­va­tion:
I am afraid that this talk of FDA dereg­u­la­tion is an­oth­er as­sault of ide­ol­o­gy over ev­i­dence. The re­search (done by Hen­ry Grabows­ki and his team at Duke many years ago) is clear: in­no­va­tion is best served by ex­act­ing reg­u­la­to­ry stan­dards. Coun­tries with the high­est stan­dards (US, UK) have fos­tered the most com­pet­i­tive and in­no­v­a­tive bio­phar­ma com­pa­nies. When they ap­prove drugs, they of­ten be­come glob­al brands that dom­i­nate their ther­a­peu­tic cat­e­gories be­cause they are su­pe­ri­or. In con­trast, coun­tries with per­mis­sive regimes (France, Japan) ap­prove more drugs – Trump's goal – that may get trac­tion in their do­mes­tic mar­kets, but sel­dom sell much out­side be­cause they are mediocre (save for the oc­ca­sion­al ex­cep­tions). In­no­va­tors know that in their guts, and have spo­ken out loud­ly against plans to de­base FDA (e.g., Len Schleifer). Any­one can come up with safe snake oil, but, if that be­comes our reg­u­la­to­ry stan­dard, that's what we're go­ing to get. Will it cre­ate a vi­brant in­dus­try? No, it will oblit­er­ate it.
If the pres­i­dent wants to cut costs and speed drug to mar­kets – laud­able goals – cut­ting cor­ners on safe­ty and/or ef­fi­ca­cy stud­ies is not the way to do it. In­stead, he should look at cheap­er/faster ways the col­lect the da­ta need­ed to demon­strate safe­ty/ef­fi­ca­cy. As it hap­pens, new tech­nolo­gies are emerg­ing that do just that (e.g., biosen­sors, apps), and the US has a lead in them. C And FDA has al­so been quick to em­brace them and ap­prove clin­i­cal tri­als that use them. If any­thing, it is the con­ser­v­a­tive phar­ma com­pa­nies which have been drag­ging their feet (or more pre­cise­ly the com­pli­ance and reg­u­la­to­ry groups in these com­pa­nies, which are loath to use "un­proven" reg­u­la­to­ry path­ways.) There is al­so usu­al­ly enough mon­ey to keep do­ing things the tra­di­tion­al way, so why take a "risk"? If the pres­i­dent wants to help, he could prod the in­dus­try to get on with tech­nol­o­gy that can sig­nif­i­cant­ly cut costs. It spends over $100 bil­lion a year in col­lect­ing clin­i­cal da­ta in hos­pi­tals, slow­ly, in the old-fash­ioned way. Any dent we can make in that spend­ing could be quite mean­ing­ful.