On Tuesday, a group of Big Pharma execs from Merck, J&J, Amgen, Eli Lilly and Celgene gathered to pay court to President Donald Trump at the White House. Trump didn't disappoint either his admirers or his critics, launching into a full throated harangue on high drug prices while vowing to the collection of CEOs that he was about to erase a large number of the regulations on drug development to speed the arrival of a new generation of drugs at a lower cost.
He promised a revolution at the FDA.
"We're going to be cutting regulations at a level people have never seen before," Trump said. People can still be protected, he said, "but instead of 9,000 pages it can be 100 pages. And you don't have to double up and quadruple up. We have companies that have more people working on regulations than they have working at the company."
The CEOs in attendance nodded in compliance, voicing their support for the move — while likely being particularly keen on tax reform that would boost profits and allow them to repatriate billions in cash.
But his comments didn't play so well with biotech execs. I asked for some feedback from drug developers I know, and the response was an unequivocal 'no thanks.'
From their perspective, the FDA has already made major changes that allow for faster drug development. If Trump is talking about shredding agency standards and green-lighting fast-and-dirty approvals for drugs with no clear proof of efficacy and safety, he's threatening every developer with integrity.
In Trump's brave new world, payers will be prompted to throw up even higher walls against new drugs with scant data backing them up.
But here's what they had to say, in their own words.
---
Michael Gilman, serial biotech entrepreneur:
I will try not to devolve to a full-on rant here, but in my view it's nuts to ascribe a material portion of the time and cost of drug development to FDA "regulations." Yes, there are plenty of those, but they are largely in the service of protecting the safety of patients and clinical trial subjects. What makes drug development long and expensive is the need to prove, beyond statistical doubt, that your damn drug works. That's not on the FDA — that's on the underlying biology of the diseases we're trying to crack. Lowering the bar for proof is inviting both catastrophe for patients and even more wasted money in a system that is forced to pay for drugs that don't work — and may even inflict harm.
Crazy shit everywhere you turn.
---
John Maraganore, CEO Alnylam: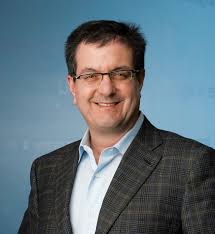 We need to maintain standards for both safety AND efficacy, and work with the FDA to identify novel pathways and clinical trial designs that can speed innovative medicines to patients. We've been doing this with FDA over the last decade with FDASIA, 21st Century Cures, and PDUFA VI. This will continue in the future as we learn how to integrate the patient voice, real world evidence, and "big data" into the drug development process. But the bottom line is that patients and physicians need to know that the medicines they take are safe AND effective. And these days, payers also need to have evidence for a drug's efficacy and value for reimbursement.
---
Steve Holtzman, CEO, Decibel: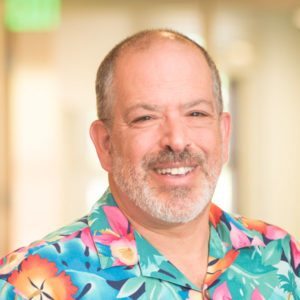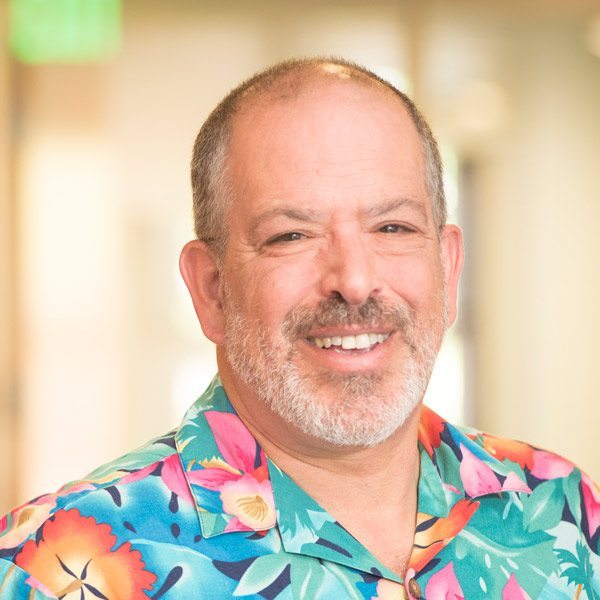 Most (at least the good ones) biotech executives value a strong, science-based FDA; hence, I don't think you will see any support for cuts in FDA regulation.  Most of the CEO's I know were pretty appalled by the Sarepta approval as, given the data, it seemed to be approval of a very expensive, safe placebo that raises patients' hope inappropriately.  Is there some red tape today? Sure.  Is it outweighed by the vital function played by the Agency to safeguard the health and well-being of the populace?  You bet.
Cutting FDA staffing drastically would be problematic as it will slow down the (thorough) review of potentially important new medicines.  I stress the word "thorough" in the foregoing sentence.  If the Administration cuts staffing, and then turns up the pressure to approve drugs more quickly, that will be tantamount to a compromise of the scientific nature of the regulation.  It will drift toward the stated goal of some in the Administration to limiting reviews to matters of safety while leaving to the market the evaluation of efficacy.  Again, most biotech execs do not favor this approach (see Sarepta, above).  Also, Right to Try, is not supported by the industry.  It poses a threat to conducting well controlled registrational trials.
---
Bassil Dahiyat, CEO of Xencor: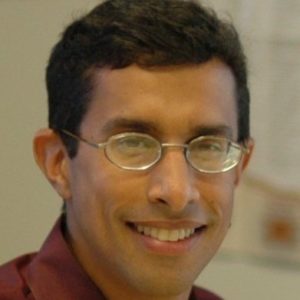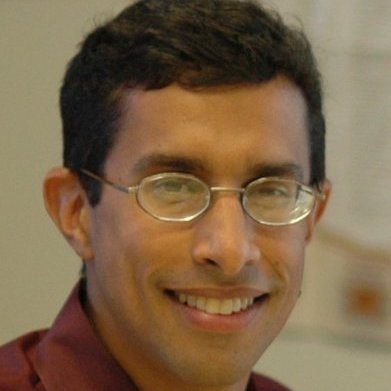 Steve said it beautifully and I agree completely.  I'd argue that a strong, science-based FDA helped create the biotechnology industry by creating a way for doctors, and financial markets, to know if a medicine actually worked (efficacy too!) and was worth trying or investing in.  And now for payers to know if it is worth paying for.  Individual doctors and patients will have no way of deducing from the microcosm of their own experience how a new drug impacts a disease; very very few situations are as easily interpreted as "you take an antibiotic and your ear infection goes away in a couple days." And we don't want to market things that don't work.
The FDA seems very engaged with all of the new initiatives that are being tried today.  Want to help biotech innovation, small companies and create more new medicines by reducing regulatory burdens?  Fund the agency more, hire more reviewers and let the FDA pay highly skilled science and medical reviewers competitively to the markets for their labor.
---
Jeremy Levin, CEO, Ovid: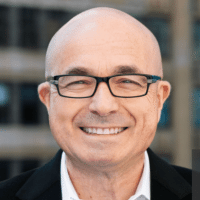 I would only add:
Firstly, that over the last several years there has been massive changes in the performance of the FDA and the relationship with them has dramatically improved.  They are the partners to our industry and behave as such to insure the safety AND the efficacy of devices and medicines.  In part the reason why America has leadership in developing medicines is not just that we have great scientists, clinicians, financing and an infrastructure to support and encourage innovation, it is also because we have the best regulatory process in the world.  Working with it we will move increasingly to establish how to lay the foundation for what value a drug brings.
Secondly, without rigorous scientific and medical proof to establish that a drug is both Safe and Effective, we risk taking a step back into a time when people sold colored water for cancer treatments and patients became the unwitting tools of unscrupulous marketeers.  Proposals that walk us back to that time, are counter to innovation and leadership in the world of medicine.  They are not just bad for science and clinical medicine and dangerous to patients, they risk being unethical and bad for business and the industry.
---
Ron Cohen, CEO of Acorda:
I would add only that there as indeed been immense progress in FDA efficiency and approvals of new medicines over the past 5 years, and we expect further progress to be made based on such legislation as the bipartisan 21st Century Cures Act. There is also a clear move now toward reimbursement for medicines based on outcomes and the value that these outcomes represent, which the industry supports and would like to see further enabled by judicious relaxing of certain regulations that inhibit such agreements between biopharma and payers.  In addition to the issues raised by the others on this thread, lowering the standards for determining safety and efficacy will lead to enormous challenges in getting drugs reimbursed, as payers will have  less data on which to base determinations of outcomes and value. Patients therefore will be at risk of having less access to needed medicines.
---
Bernard Munos, Founder of InnoThink Center for Research in Biomedical Innovation:
I am afraid that this talk of FDA deregulation is another assault of ideology over evidence. The research (done by Henry Grabowski and his team at Duke many years ago) is clear: innovation is best served by exacting regulatory standards. Countries with the highest standards (US, UK) have fostered the most competitive and innovative biopharma companies. When they approve drugs, they often become global brands that dominate their therapeutic categories because they are superior. In contrast, countries with permissive regimes (France, Japan) approve more drugs – Trump's goal – that may get traction in their domestic markets, but seldom sell much outside because they are mediocre (save for the occasional exceptions). Innovators know that in their guts, and have spoken out loudly against plans to debase FDA (e.g., Len Schleifer). Anyone can come up with safe snake oil, but, if that becomes our regulatory standard, that's what we're going to get. Will it create a vibrant industry? No, it will obliterate it.
If the president wants to cut costs and speed drug to markets – laudable goals – cutting corners on safety and/or efficacy studies is not the way to do it. Instead, he should look at cheaper/faster ways the collect the data needed to demonstrate safety/efficacy. As it happens, new technologies are emerging that do just that (e.g., biosensors, apps), and the US has a lead in them. C And FDA has also been quick to embrace them and approve clinical trials that use them. If anything, it is the conservative pharma companies which have been dragging their feet (or more precisely the compliance and regulatory groups in these companies, which are loath to use "unproven" regulatory pathways.) There is also usually enough money to keep doing things the traditional way, so why take a "risk"? If the president wants to help, he could prod the industry to get on with technology that can significantly cut costs. It spends over $100 billion a year in collecting clinical data in hospitals, slowly, in the old-fashioned way. Any dent we can make in that spending could be quite meaningful.
---
The best place to read
Endpoints News

? In your inbox.

Comprehensive daily news report for those who discover, develop, and market drugs. Join 47,700+ biopharma pros who read Endpoints News by email every day.

Free Subscription
---
---
---