Dermavant engineers $160M deal to pay off GlaxoSmithKline milestones, gear up to launch psoriasis cream
Dermavant has never been shy about its dreams to transform dermatology with their topical cream. And the Roivant subsidiary has now found investors just as enthusiastic as they are.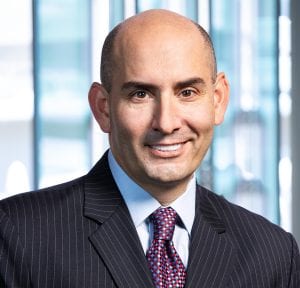 Todd Zavodnick
Marathon Asset Management, NovaQuest Capital Management and a third, unnamed Boston-based investment firm have agreed to shell out $160 million — if and only if Dermavant secures an approval in plaque psoriasis— in exchange for a "single-digit percentage revenue interest" of net tapinarof sales, according to the Roivant subsidiary. A big chunk of that money will go to GlaxoSmithKline as milestone payments, while the rest will go toward commercial preparation.
The clock started ticking days ago, when Dermavant got the word out that it's filed a BLA with the FDA for plaque psoriasis.
The next step, said CEO Todd Zavodnick, will be to start a Phase III trial in atopic dermatits later this year.
Originally developed by GSK, tapinarof was the center of a $330 million licensing deal back in 2018, when Dermavant was still helmed by Celgene vet (and current Agios chief) Jackie Fouse. The biotech took over and steered the drug through two Phase III trials, producing the data to position it as a first-line alternative to steroids and a potential add-on for ultra-effective but expensive biologics.
"There's been very little innovation in the topical space," Zavodnick previously told Endpoints News, "so steroids have won the day … This is going to transform derm."
Not only did tapinarof easily beat out placebo on the primary endpoint of clear or nearly clear cases of psoriasis, it also spurred considerable gains on PASI-75 and PASI-90 — with around 20% of moderate to severe patients achieving 90% disease clearance, which Zavodnick said is rare for topicals.
The drug, an aryl hydrocarbon receptor modulating agent, is designed to be applied once daily.
Risk-sharing royalty deals — popularized in recent years by Royalty Pharma — have been popping up. NovaQuest, which has previously backed Dermavant, was recently involved in a similar arrangement with Tony Coles' neuro play Cerevel.
Managing director Brian Axe highlighted the potential to improve standard of care for both psoriasis and atopic dermatitis.
In addition to buying into tapinarof sales, the anonymous Boston group will offer a $40 million loan to Dermavant for paying off a previous credit facility as well as working capital.