De­ter­mined to build the lead­ing biotech play­er in a new R&D space, Steven Holtz­man lines up $55M for the next stage at Deci­bel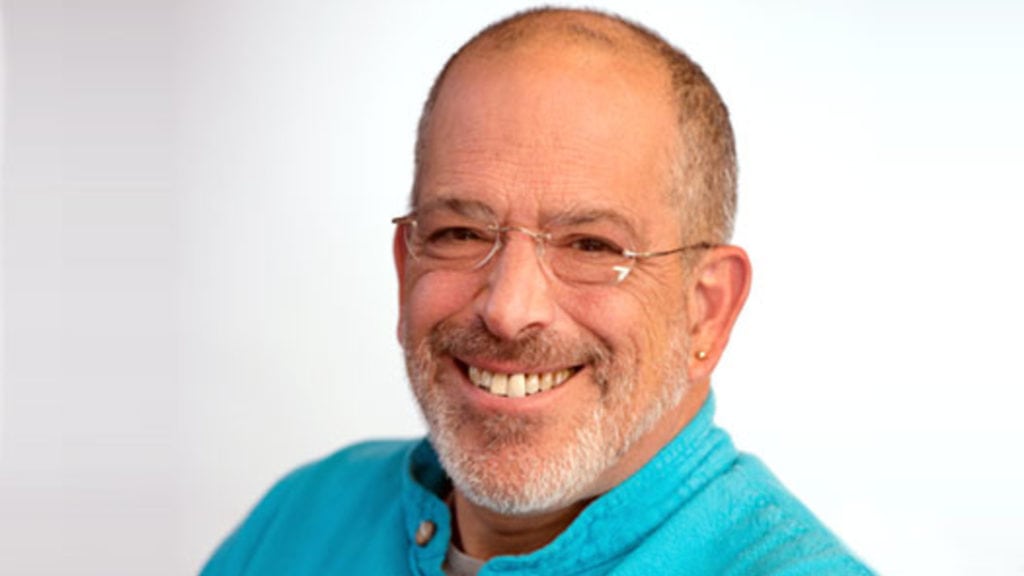 There are no big phar­mas or large cap biotechs build­ing a pipeline of drugs for hear­ing loss. So Steven Holtz­man wants to build a lead­ing play­er in the field from scratch. And now he and the team at Deci­bel have an ex­tra $55 mil­lion of cash to take the next step or two in that jour­ney.
This new round brings the Deci­bel CEO's cash re­serves to more than $100 mil­lion at the Boston-based biotech, fund­ing plans to grow the staff from 65 to 100 or more as Holtz­man con­tin­ues his mis­sion to build out "the world's first ful­ly in­te­grat­ed" hear­ing drug dis­cov­ery and de­vel­op­ment plat­form.
Holtz­man aims to have a clear shot at first-mover ad­van­tage in grow­ing the lead­ing biotech in the field. And lack of cash isn't go­ing to be an is­sue — at least for now.
It's ear­ly days at Deci­bel, to be sure, but Holtz­man says their first drug — to ad­dress the hear­ing loss caused by a ther­a­py — is in Phase I, just bare­ly. IND en­abling work is com­ing up on an­oth­er drug and Holtz­man — who en­joys be­ing out­spo­ken on many top­ics — isn't the least bit shy in say­ing that "we have put to­geth­er the lead­ing ef­fort in gene ther­a­py in the hear­ing space."
Be­ing first in gene ther­a­py aimed at the ear isn't go­ing to be easy, says the CEO. It re­quires plen­ty of orig­i­nal vec­tor de­sign work to build a de­liv­ery ve­hi­cle that can car­ry the nec­es­sary pack­age where it's need­ed. And that pi­o­neer­ing ef­fort has to be done at Deci­bel.
"We think in three broad buck­ets," says Holtz­man, tick­ing them off: Pro­tect­ing against an "in­sult" to hear­ing, like a drug; work­ing with con­gen­i­tal hear­ing loss and re­pair­ing the dam­age to hear­ing that oc­curs over a life­time.
Third Rock Ven­tures, GV and SR One, the in­vestors who got him start­ed with a Se­ries A, came back to jump in­to the ex­pand­ed syn­di­cate, along with Re­gen­eron, which added an eq­ui­ty in­vest­ment for Deci­bel when it struck a strate­gic col­lab­o­ra­tion with Holtz­man and his team. The new in­vestors in­clude Lau­ra Dem­ing's Longevi­ty, which has been lay­ing bets on com­pa­nies in­volved in an­ti-ag­ing ther­a­pies.
Fore­site Cap­i­tal, Besse­mer Ven­ture Part­ners and Schroder Ad­veq al­so all came on board, along with some un­named in­vestors, buy­ing in­to Holtz­man's no­tion that an epi­dem­ic of hear­ing loss has cre­at­ed the per­fect op­por­tu­ni­ty for Deci­bel to get out front and stay there.
George Scan­gos, Holtz­man's old boss at Bio­gen who al­so moved on to launch his own biotech, is mov­ing up from his board seat to the chair­man's role. At this stage of the game, says the CEO, it's time to have an in­de­pen­dent chair­man guid­ing things at the board ta­ble, in­stead of a VC in clas­sic start­up fash­ion.
---
Im­age: Steven Holtz­man. DECI­BEL